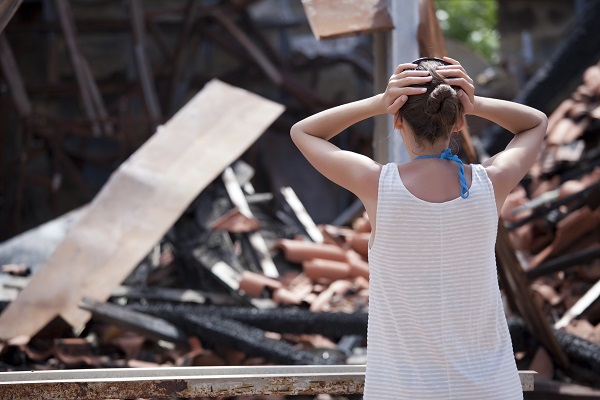 Protect your home with adequate home insurance in the event that your home is declared a total loss.
Can you rebuild your house based on its new value or the value on the day of the loss?
Can you buy another house elsewhere?
See all your options, how to be compensated, as well as other important questions.
There are several types of clauses in insurance contracts: rebuilding according to the new value, guaranteed reconstruction cost, the value on the day of the accident, etc.
You may not be able to use the insurance indemnity for what you want.
Compare Insurances Online provides clarity to relevant issues regarding home insurance.
Check that your home insurance covers the right risks.
If your house is not insured against fire, flood, earthquake, etc. and their occurrence results in significant damage, you have no recourse to obtain compensation from insurance.
The costs of rebuilding or buying a new property will be a heavy burden for you to carry.
Damage that is covered and not covered by an insurance policy is well-established in the clauses of the contract.
Thus, it is critical to read the fine print thoroughly before you sign.
We highly recommend speaking with a professional to determine the specific risks to cover.
For instance, depending on the area, flooding is often a neglected risk.
With insurance coverage, you have 2 options.


You can rebuild your home, either identically or differently.
Note, however, that your plans must be approved by the insurer.
They must meet their criteria, the most important of which is that the cost is in accordance with the value for which your property was covered.
The second option available to you is to buy another property with the money from your indemnity.
This is often preferable when the occupants want to establish a home quickly or move to another location.
Be educated about home insurance and its benefits with critical tips from the Insurance Bureau of Canada.
Reconstruction of the home with home insurance: What are the conditions?
When an insurer declares that your home is a total loss, the insurance company does not automatically sign a check for the amount of the value of your property.
The first step is to determine as accurately as possible, the expected price to rebuild your home.

The cost of rebuilding is different from the market value of your home. So, to set the price to rebuild your home, your home insurance company will ask for a valuation from a contractor.

You can also get an estimate of what it would cost to rebuild your home from your contractor or a construction expert.
When you have accepted the price offered to rebuild your house and your reconstruction plans have been approved by your insurance company (criteria, price …), you will receive the first installment to start the work and the balance will be paid to you upon completion.
Besides rebuilding your property in case of destruction, you may not know what other things are covered by home insurance. Find out what other types of damage or loss can be covered by your home insurance.
Home insurance & total loss: replacement value or value at the day of the accident
In the event of a claim, you will be compensated based on the type of coverage you have taken out.
Here is an overview of the characteristics of each.
Compensation based on new value
This refers to cost to repair your home in perfect condition like-new condition) or the cost of replacement if the property is impossible to repair.
Cost of repairing or rebuilding your property

If your home has been destroyed, your insurance company will give priority to the use of new materials to rebuild your home in the same way (quality of materials, design) up to the maximum value as provided in your policy.
Cost of repairing or replacing your personal property

If your refrigerator is 10 years old, it can be replaced by a brand-new appliance of similar quality or cost.The other two (2) options are derived from the replacement value.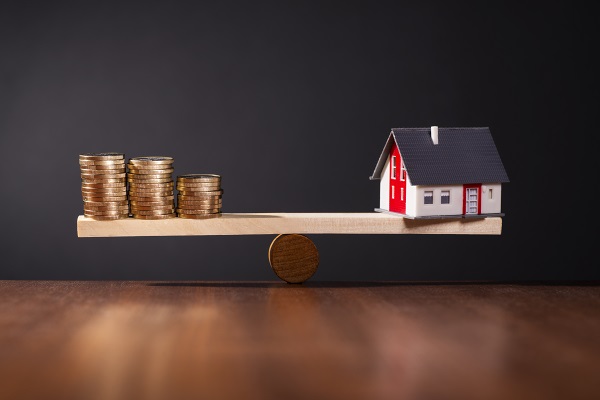 Compensation according to a new replacement value

Also called guaranteed reconstruction cost, this type of protection gives you the possibility to have additional compensation.For example:

If you choose to optimize your coverage with a 20% add-on to the insured value of your home and you have insured the cost of rebuilding your home for $100,000, you will receive a $120,000 indemnity. (certain conditions apply).The Guaranteed New Value option is more expensive but it has the advantage of protecting you sufficiently against the increasing cost of construction prices (materials, labor, etc.).Who can accurately predict the cost to rebuild a home after 20 or 30 years?Further, you can choose the degree of optimization of your protection based on the replacement cost that suits your needs and your budget.
Compensation according to value on the day of the accident
The premiums for this type of coverage are cheaper.However, when assessing the amount required to rebuild your homein the same way, your home insurance company will take into account the depreciation cost due to building wear and tear.If you decide not to rebuild your home, your home insurance may, under certain conditions, compensate you financially depending on the coverage you have chosen.
Understand better and get the best solution for your home insurance
Some home insurance companies will offer you a rider to buy a house or a condo if your home is declared a total loss following a disaster.
This endorsement is often appreciated by people over 50 years of age who prefer to have the option to choose a better home based on their current needs or rebuild a smaller house, if needed.
This endorsement is also a good solution if your home is underinsured or if you want to receive faster compensation (without any claims adjuster) in the event that your home was declared a total loss.
On the other hand, certain responsibilities will fall on your shoulders. For example, if your home is uninhabitable following a fire, you will need to secure the premises following the requirements of your municipality.
It will also be your responsibility, if necessary, to sell your land.
Remember that your home insurance covers only your home, not your land. This is the reason why there is a difference between the property value of your home and its market value: only the market value includes the land.
Make sure you protect your home adequately. Consult an insurer or a home insurance broker to find out all the options available, clauses, conditions, terms, responsibilities, obligations of the insurer, etc.
Fill out the free quote form on this page to communicate with one of our home insurance partners. If necessary, he will guide you in the process leading to your final compensation.
How compensation works if your home is declared a total loss
Since each insurer has its own claims process, it is important to be aware of your insurance company's requirements.
Your anxiety during this stressful situation can affect your judgment or rationale so knowing what to do will help to alleviate the heavy burden.
Inform your broker or insurer of the situation
Explain the situation as soon as possible. Prepare a copy of your insurance contract and policy number.
Your broker has the expertise and experience to explain the process and assist you in the claims process. He will ensure that the processing of your file is not delayed.
In case of loss, provide the following:
A list of damaged items;
Videos or photos of the property or items destroyed;
Do not get rid of your damaged belongings unless they are dangerous to your health.
You can use this guide on what to include in your inventory of personal property for your home insurance.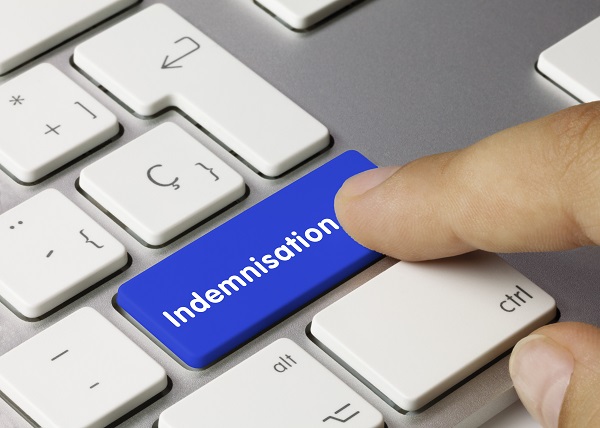 Homeowner insurance in case of a total loss: find out the extent of your coverage with your broker
A broker or direct insurer is the best person to inform you about the coverage you have purchased and the benefits provided.
He will explain how to get a cash advance to stay elsewhere and cover your living expenses.
Keep all the bills and receipts to prove the costs incurred by the total loss of your home to get a refund.
After a proper assessment of your claim, your home insurance company will submit a settlement offer.
Examine in detail the offer submitted to you and check to see if it meets your expectations or estimate the cost of rebuilding your contractor.
If this is not the case, you can request a re-evaluation of the prices incurred to rebuild your house, a detailed copy of the quote from the construction contractor of your home insurance company, or a meeting between the two (2) parties for negotiation, etc.
Your broker has the necessary certifications, training, experience, and the expertise to advise and assist you with your claim.
More information on the steps of a claim in home insurance.
Be protected in case of total loss by your home insurance
Be sure to pay the lowest premiums and possess the right coverage to rebuild your home or buy a new home in the event of a total loss.
In short, get your quote in home insurance quickly.
Fill out the online request form on this page, free of charge!

One of our partners who has joined our digital platform, Compare Insurances Online, will send you his offer as soon as possible. Check it out and see if it suits your needs.
Finally, have peace of mind because this service is absolutely FREE and NO OBLIGATION!