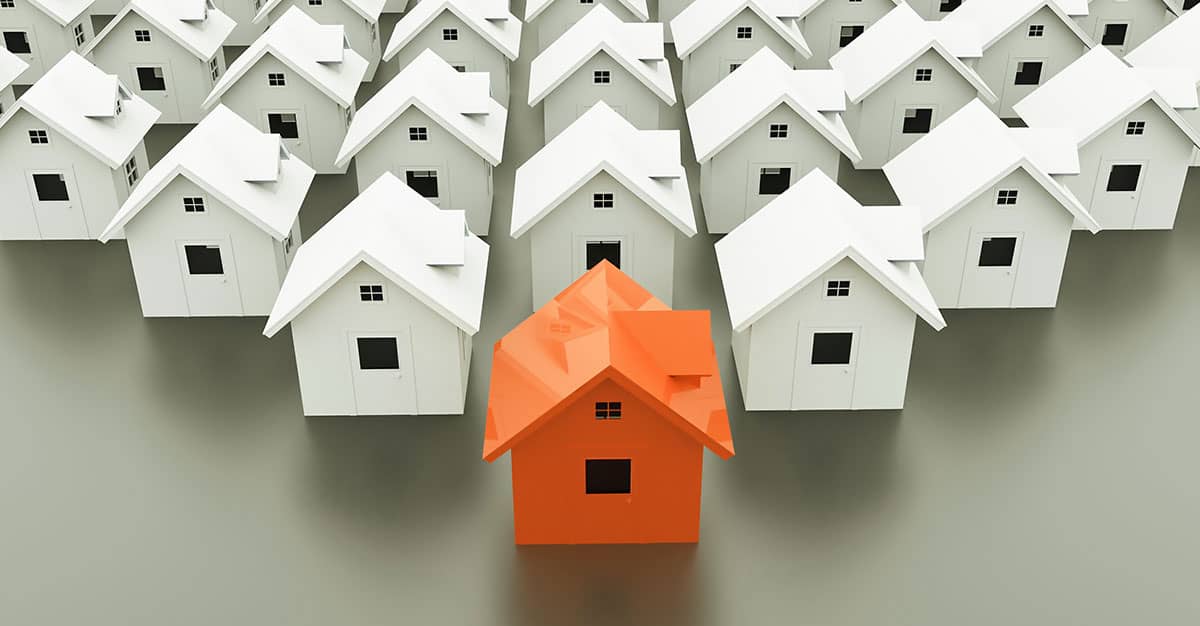 Home insurance is a necessity for every Canadian homeowner.  Not only is it required for homes with a mortgage but also for financial security in case the home is damaged by unforeseen events.
If you are looking for the top home insurance companies in Canada, you are most likely looking for good home insurance.
There are many home insurance companies in Canada but some outrank the rest based on factors such as:
✓ Non-claim interaction
✓ Price and billing
✓ Policy features
✓ Claims
We can help you find the right home insurance for you from home insurers in the country. Use our free form on this page to get your home insurance quote. A professional will compare prices and coverage for your protection. This quote will be revealed to you by one of our partners (insurance brokers and insurers).
Why you need home insurance
Home insurance coverage protects your home and your belongings in case of loss, theft, or damage.  It also covers additional living expenses if you are unable to live in your house temporarily.
A home insurance policy can cover:
· Damage to the home
· Damage or loss of your possessions
· Theft of your belongings from your vehicle
· Damage or injury to persons visiting your property
· Accidental damage to other people's property
This type of coverage is referred to as property or casualty insurance which also covers business insurance, disaster insurance, and car insurance.
Your home insurance policy will be very important for situations such as if someone slips in your driveway and files a claim or if a fire causes damage to your home or a fire that starts in your house damages your neighbor's property.
If you have a mortgage, you are required to have a home insurance policy.
The types of home insurance coverage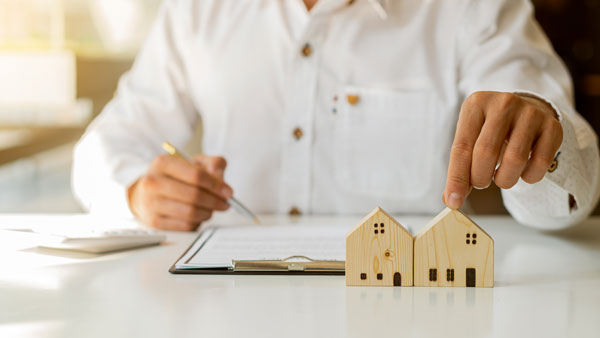 Coverage refers to the maximum amount your insurer will pay if you make a claim for a covered loss.
You may consider a combination of these two types of coverage:
Coverage for Personal property
This type of coverage protects you from the loss or damage of your home, belongings, and your vehicle.
To know how much coverage you need, you must make a list of all your possessions to figure out the cost to replace each one.
List down the make and model of each item and their serial numbers, if applicable. Keep any receipts and photographs for your records.
This information will come in handy if you should file a claim for loss or damage in the future.
Coverage for liability
This type of coverage offers protection from legal liability for injury to others and damage to other people's properties.
You should carefully read the policy to understand what it does and does not cover. For questions, always make sure to check with your insurance broker.
Types of home insurance policies
Insurance providers offer a diverse selection of home insurance policies with varying levels of coverage for your protection.
Not all home insurance companies are equal; it is best to shop around to find the right home insurance policy for your specific needs.
Comprehensive coverage
A comprehensive policy has the widest coverage. It covers risks to the home and its contents included in the policy.  It is also known as all-perils or all-risks policy.
Despite the name, know that not all risks are covered.  Earthquakes, flooding, sewer backup, etc. may not be covered and will need additional or separate coverage.
Standard
This type of policy offers lower coverage than a comprehensive policy but it covers basic risks.
Fire is the most important protection from this type of policy.
Broad
This type of policy is a cross between a comprehensive and a standard policy. It will cover all named risks in the policy.
No-frills
This policy has the least protection – just basic cover for the home that don't meet most standards of home insurance. It is, however, the cheapest type of policy.
In general, a home insurance policy covers accidents such as windstorm, fire, hail, or theft and unexpected events. These are called perils.
Home insurance policies also include renter's insurance and condo insurance.
Renter's insurance is coverage if you are renting and need protection for your personal or household belongings. This is cheaper than the standard home insurance.
Condo insurance is tailored for condo owners. This type of policy protects your unit from risks such as fire and the contents of your unit.
Who are Canada's best home insurance companies?
Homeowners in Canada spend much time looking for cheaper home insurance premiums and studying the complicated aspects of home insurance.
Insurance companies vary in terms of size, reputation, customer service, policies, pricing, claims, etc. It can really be overwhelming to determine which home insurance is right for you.
Well, the only sure thing about this is that every homeowner needs home insurance.  The rest is open for consideration and YOU have the power to choose.
How are home insurance companies rated? How can ratings help you find the best insurance company?
You can find various ratings for home insurance companies, one of which is the J.D. Power 2019 Canada Home Insurance Satisfaction Study. It talked about the pain points of Canadian homeowners and how some insurers are falling short of customers' expectations.
Such a study can assist homeowners in choosing a home insurance provider based on facts.
But another powerful source of data when it comes to evaluating home insurance companies are customers themselves.  Research shows that homeowners assess performance based on the following:
Type of policy offered
Price
Billing and payment
Customer service
Claims
By considering the above factors, you can use solid criteria for choosing a good home insurance company.
12 Best Home Insurers – Coverage You Can Count On
It may be strange that home insurance is protection you pay for but not something you would ever want to use.  That's because if you use your home insurance, that only means you suffered damage or loss.
However, as a homeowner, you want to make sure that you can count on your home insurance policy to bail you out if your home is destroyed by fire or other covered perils.  If your home gets broken into, you want to be able to recover your losses with your contents coverage.
When we talk about best home insurers, it would be based on company size, assets, reputation, length of operations, and customer service.
Below are the best home insurers for your consideration.


Intact Financial
Intact Financial is one of the country's largest provider of home and auto insurance.  It was formerly ING Canada and offers a wide assortment of home insurance coverage available through insurance brokers.
As of December 2023, the company has assets amounting to $32.29 billion.

The Co-operators
This Canadian owned company provides homeowners with a diverse range of insurance coverage to choose from.  You can combine your home and auto insurance to avail of great insurance rates.
As of December 2023, The Co-operators has assets of $7.41 billion.  It ranks high in customer satisfaction in the Atlantic/Ontario Region.

Industrial Alliance
This financial services company was built in 1892.  With more than 3 million Canadians served, it is the 5th biggest in health and life insurance.  It began offering auto and home insurance in 1973 with 3 types of coverage.
As one of the top home insurers, it has assets amounting to $57.050 billion.

SSQ Insurance
This home insurance company ranked the highest in customer satisfaction in Quebec, according to the 2017 survey of J.D. Power.  With $11.374 billion in assets, it gives assurance of financial stability to its customers.

Portage Mutual Insurance
According to the 2017 home insurance study by J.D. Power, Portage Mutual Insurance emerged among the top 3 insurance companies with the highest customer satisfaction ratings.  It ranked the highest in the Western Region.
It has been around since 1884 and offers insurance coverage through its wide network of brokers.  It offers up to $2 million in liability, identity theft coverage, and important optional coverage such as home business, overland water endorsement, and sewer back-up coverage.

Wawanesa Mutual Insurance
This insurance company is popular in the Western Region and offers insurance coverage for homes, mobile homes, condos, and tenant insurance.
It belongs to the top 20 insurance companies in the country, with assets amounting to $10.5 billion.

RSA Insurance
This general insurance company offers a diverse range of home, auto, business, and travel insurance products.
It offers online services, a strong broker support site, and a dynamic claims process for good customer support.  It is quite popular in Quebec and as of 2023 has assets of about $4.638 billion.

La Capitale
La Capitale ranks high in customer satisfaction in the Quebec region.  It is among the top 20 insurance companies in Canada, with assets amounting to $7.4 billion in 2023. A merger between La Capitale and SSQ Insurance was announced in early 2020.

Aviva Canada
Aviva offers coverage for the home and all its contents with insurance policies that suit individual needs.  They offer various discounts to homeowners to make insurance premiums more affordable.
Aviva ranks 12th in size among insurance companies in Canada, with assets amounting to $12.203 billion in 2023.

Desjardins General Insurance
Desjardins is also highly popular in the Quebec region and offers a wide variety of home and auto insurance products.  Established in 1900, it is one of the largest insurers in North America and serves more than 7 million members of credit unions and other clients.

RBC Insurance
RBC Insurance has assets amounting to $13.197 billion and is 10th biggest insurance company in the country.
It offers a wide range of home, life, auto, travel and other financial services.  As a subsidiary of Royal Bank of Canada, it is one of the biggest bank-owned insurance companies in the country and provides services nationwide.

TD Insurance
This insurance company is part of TD Bank Group and offers general insurance as well as life and health insurance.
It is a direct response home and auto insurer in Canada.  The company offers home and auto insurance bundles for those looking to save on insurance costs.  As of 2023, its assets have reached $8.985 billion.
How to Choose a Home Insurance Company
Choosing a home insurance company is not just about its size but more importantly about its coverage options and service.
For many consumers, price is a big factor in choosing a home insurance company.  But because your home is your most important investment, you need to go with a company you can trust to cover your losses when tragedy strikes.
There are many home insurance companies in Canada that you can choose from, depending on your location. Check how to choose a good home insurance company to help you find the best home insurer.
Who do you choose for home insurance?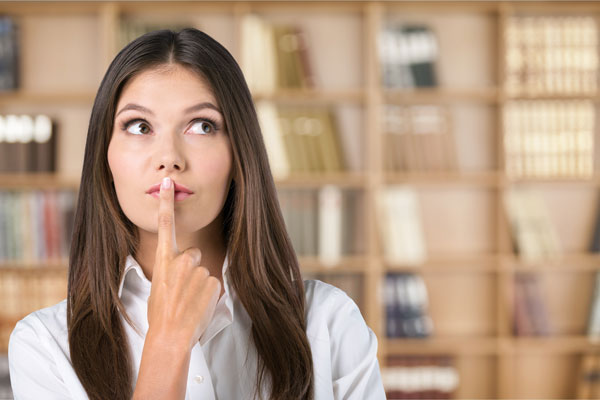 Your property will be well-protected with any one of these home insurance providers enumerated above.
Certainly, you have personal criteria that can help narrow down your list. This is where our platform can really help you – by connecting you with the right insurers to get FREE quotes so you can get the best possible deal for your home insurance policy.
You can find various insurance quotes from insurer websites, insurance agents, banks, or brokers who will all try to convince you to get their home insurance coverage. Having too many options can be confusing and even overwhelming.
Who will you choose?
We know you value peace of mind. Our partner insurance brokers are the perfect negotiators and advisors because their job is to look after your interests. They will search for the best home insurance policy that suits your needs and budget and allow you to compare and choose.
They will take the time to explain to you the distinct nuances of these policies to help you choose wisely.
That's freedom of choice and best value in just a few easy steps.
All it takes is for you to fill out a short online form on this page, free of charge, to get the most competitive quotes for your home insurance coverage!
The Cost of Home Insurance for Canadian Homeowners
Many Canadians feel their home insurance rates are too high. The truth is that home insurance premiums have been rising in the last few years because of factors such as increase in weather-related claims and rebuilding costs.
Generally, renters' insurance is cheaper than homeowner insurance because the latter has broader coverage.  For renters, they only need to get coverage for personal property and liability.  For homeowners' insurance, coverage for dwelling is a major component as well as personal property and liability.
Home insurance premiums are most expensive in British Columbia at an average of $1000 a year.  Premiums are slightly less expensive in Ontario at an average of around $900 and in Quebec a little under $850
Factors that Affect Home Insurance Prices
Home insurance premiums are calculated based on factors that are not always explained to the insured.  If you take the time to understand how insurers calculate premiums, you can do your part in ensuring your rates stay as low as possible.
✓ First of all, insurers look at the location of your property.  Insurers look at crime rates in your neighborhood as well as occurrence of natural disasters.  For this reason, you need to disclose your address or zip code when obtaining home insurance quotes.
✓ Insurance companies also look at your credit score and your claims history.  If you have made previous claims on home or auto insurance, you will be charged higher rates.  In fact, insurance premiums can increase by 15% to 20% with a recorded claim.  There are insurers who offer forgiveness for first claim
✓ Individuals with good credit scores also benefit from lower insurance rates.
✓ If you make any upgrades to your home, it will also cause a spike in your premium. Because your rebuilding cost is likely to increase, your insurer will adjust your premium accordingly.
✓ Lastly, a good measure that can help to lower your home insurance premiums is the use of a professional security system. It helps lower the chances of burglary in your home and thus could qualify you for homeowners' discounts.
How to Verify if a Home Insurance Quote has the Best Value
Some people stay with an insurance company for years because they trust the company and feel some loyalty to it.
However, if your insurance premiums keep increasing year by year, it is time to shop around.  It is within your rights as a consumer to ask if you are paying the right premium and if you quality for discounts.
When looking at a free home insurance quote, it is not advisable to look only at the price. Keep in mind that you usually get what you pay for. Cheap coverage may not be what you need especially if you have invested a lot of money into your home.
Check the following information when comparing home insurance quotes to ensure you are comparing apples to apples.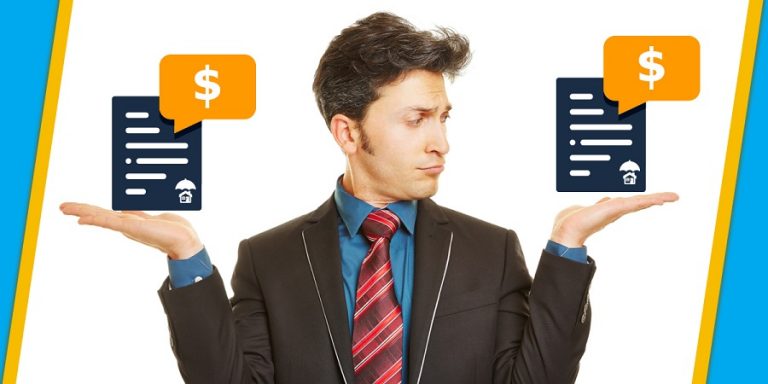 Who is the insurance company?
Naturally, it is advisable to go with an insurer with a long history, stability, and sound financial performance. While national insurers are the biggest, some regional insurers perform very well and have earned high customer satisfaction.
If the insurance company has a good reputation and is financially stable, you can move on to the next criteria.
What is the type of coverage?
Be very sure that you are comparing the same type of coverage. Insurers generally offer basic home insurance or comprehensive insurance. Check the risks you are covered for with each policy offer.  For example, if you want broad coverage, make sure you are comparing comprehensive home insurance policies from multiple insurers.
What are the exclusions?
Not all insurers cover the same perils in their policies.  For instance, some insurers include water damage while others exclude it.  Check the exclusions in the policy offer before choosing your home insurance.
What is the cost of optional coverage?
There is not one insurance policy that covers all risks 100%. Even all risk home insurance has exclusions like earthquake and flood.  An important factor that can help you decide when comparing costs is the price of additional coverage for important risks like flood, sewer back-up, identity theft, or increase in policy limits.
What is the annual home insurance premium?
Of course, a final deciding factor will be the annual home insurance premium.  Insurers offer different rates based on your location, age of the home, desired amount of coverage, and other factors.
Comparing home insurance offers can be tricky if you don't know what to look for. Make sure to compare insurance provider, coverage, and price to get the best value.
Home insurance coverage: How does it affect your insurance premiums?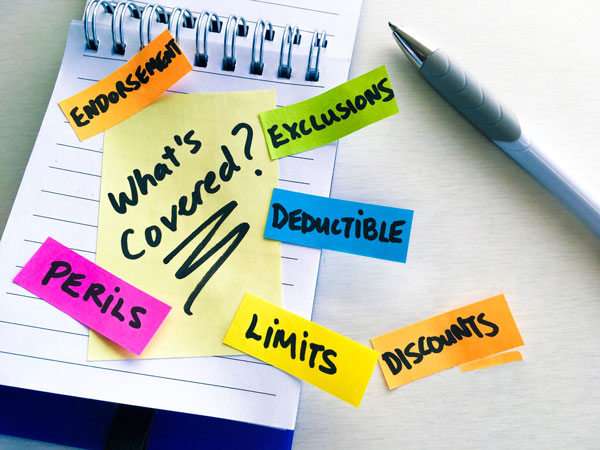 A home insurance policy provides financial protection to your property by covering repair or replacement of your belongings and for repair or replacement of your building for specific risks.
You can also get compensation for loss or damage of other people's belongings for accidents and medical bills for injuries of visitors to your home.
Several factors determine the cost of home insurance. These include the type of policy you choose, the value of your household belongings, the value and features of your home. Your add-ons to your policy for supplemental coverage will also increase the price.
The location of your home, age and condition of the home, your claims history, and your credit history also play a part in estimating the cost of your home insurance.
Other factors that impact your home insurance premiums are:
Deductible:  Choose the right deductible amount since it will be important in determining your insurance rate. You can save on your premiums with a higher deductible.
Home replacement cost: This is the estimated cost of replacement for your home in case of damage. The higher the replacement cost, the higher your premium. Many Canadian homeowners make the mistake of under-insuring their properties to save on premiums.
While saving money is important, make sure you get the adequate amount of coverage to rebuild your home.
Don't be stressed out! We can help you find the best home insurance policy from the right home insurance company.
Landing the best home insurance deal is easier when you work with our partner insurance brokers who can shop for the best price for you, free of charge!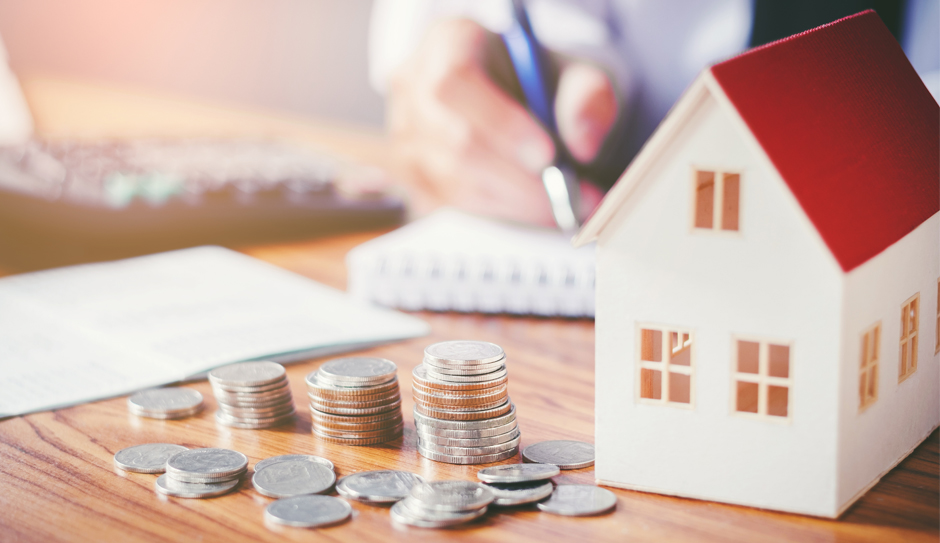 Try to Pay Lower Home Insurance Premiums with a Free Quote
One of the best advantages of getting a free home insurance quote is finding lower premiums.
You can usually find cheaper premiums for the same coverage or higher when receiving your home insurance quote from one of our partners (Canadian insurers and brokers).
When you analyze your quote, you can look for the best coverage, the lowest price, the greatest discounts for homeowners and for the better service.
Take 2 minutes to fill-out our free quick online request form and receive a home insurance quote from one of our partners (insurers and insurance brokers).
This quote is free and no obligation. Our partner will help you compare your options to save on time and money.