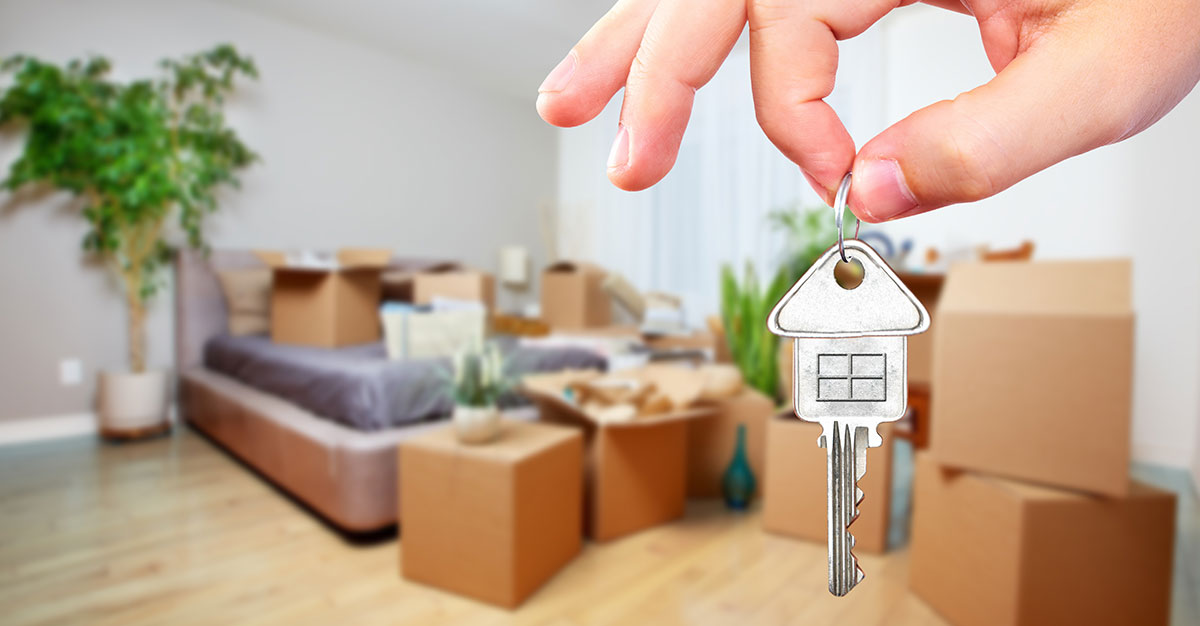 Does condominium insurance seem complex and difficult to understand? Sometimes, it is enough to be well informed and well advised. Ask appropriate questions from insurers or  insurance brokers who specialize in home insurance among our partners.
Co-owners, insure your condo at the best price!
Home Insurance for Condo: Why do you need two Insurance Contracts?
If a disaster occurs in your condo unit, it would not only be the terms of your personal insurance contract that would be involved, but also those of the condo; particularly if other housing units and / or common areas are affected.
A condo is also mistakenly called condominium unit (condominium). As this designation indicates, by becoming the owner of your home, you also become co-owner of the property (building and land).
The condominium (legal entity) made up of directors (corporation), manages the portion of the property that belongs to each of the owners of the various units (condo) such as:
the lifts
parking
entry hall
common areas
swimming pool
As a condo owner, you must take out a condo home insurance, independently from the other co-owners.
In addition, the law requires the condominium corporation to take out an insurance type for co – ownership against fire, theft and other risks usually covered.
The amount of condo insurance coverage must match the building's new value.
Taking out condo insurance: What particulars should you know?
The condominium is legally obliged to inform the insurer of any claim to the immovable.
However, the Civil Code of Quebec states that any "interested person" may also contact the insurer to declare a claim.
As a co-owner, you are an interested party given that you incurred damage to the property or losses due to fire, flooding, etc. that may affect the value of your condo.
Thus, you have every right to make a claim in respect to the part of your dwelling owned by the condominium or a common area.
Joint ownership and co-ownership insurance: What is the share of each?
When a claim is made, the first question is usually: who pays what? Only 50% of co-owners know the coverage that the corporation has included in the condominium insurance policy. Be informed!
Co-ownership insurance coverage
Condominium Corporation Insurance
Your Condo Insurance
The building (structure and layout) and the common areas
 

The structure of your home

 
Your private unit as it was originally constructed

Layout of the walls
Floor materials
Counters
cabinets

Improvements to your condo:

additional walls
ceramic floors (not vinyl)
Floor heating
Granite counter top
(no longer laminate)
wooden cabinets
(no longer melamine)

Property in common areas:

garden furniture
liability
directors' civil liability
"new build" clause (mandatory)

Your personal possessions
Your personal liability
Amendment if the corporation's insurance is insufficient
What damages does a condo insurance cover?
The damage covered by your condo insurance is very similar to that of conventional home insurance:
Fire (including forest fires);
Theft (or attempt);
Vandalism;
Lightning;
Explosion;
The impact of vehicles or other objects;
Smoke;
Riot,
Water damage caused by overflowing or leaking, water pipes
Sanitary facilities:
On the other hand, damage that is not caused by "clean" water is not covered. For example:
A backed-up sewer
Infiltration of water through the roof or windows (door) of the basement
River overflow
It is therefore recommended that these risks be added to your condominium insurance coverage.
How much can a condominium insurance recompense?
Your condo insurance contract provides a limited amount for compensation of your property. If you have turned a room in your home as a home theater or a recording studio (music), these limitations may not be suitable for you. You can then request an increase in your insurance coverage for that specific property.
$200
$1,000 to $2,000
$5,000 to $10,000
Change, bank notes and ingots of precious metals
software
Silver or gold items
Fur and jewelry
Art pieces

Video and Audio (DVD/CD)
Animals
Bicycles
Boat
Valuables
Manuscripts and stamps
Art and sports cards
Collectibles

Wines and spirits
Equipment
Lawn tractors
How does condo home insurance assess the amount to be reimbursed regarding your property?
The amount reimbursed will be based on what you have previously chosen when you have discussed your policy with your broker. Did you opt for replacement of destroyed or stolen properties?
Based on current value at the time of loss
This option takes into account the depreciation of your assets and their wear and tear.
For example:
10 years ago, you bought your stove for $ 800
Today, the same model sells for $ 1,000
The depreciation was set at $ 40 / year ($ 40 x 10 years) $ 400
The amount paid in compensation will be $ 600
Based on replacement value
The replacement or repair cost option provides for the replacement of your assets without taking their depreciation into consideration.
It can also be referred to as "worthiness".
For example:
10 years ago, you bought your stove for $ 800
Today, the same model sells for $ 1,000
The amount paid in compensation will be $ 1,000
However, if you do not wish to replace the stolen or destroyed property, you will receive a cash amount equivalent to the depreciated value.
Regarding the building of the condo
The insurance of the condominium will cover the rehabilitation of the premises according to replacement value, but following the original plans used during the construction.
If you or your predecessors have made improvements (called surplus value), the difference in repair costs will be covered by your personal insurance.
Since your insurance coverage cannot exceed the amount stipulated in your contract when you insured your condominium, it is important to make a fair evaluation of your property when you select your condo insurance.
Does your condominium ensure you avoid paying for the provident fund?
Since 1994, the law obliges the condominium corporation to establish a contingency fund and to collect the contributions of the co-owners.
Condo fees
As a co-owner of your building, you must pay a hundred dollars each month to your condominium syndicate to pay for the common maintenance costs of the common areas and the building (including the part in your condo).
These costs also include your share of the condominium insurance (common areas and building structure).
The contingency fund
According to the Quebec Civil Code, the condominium corporation can only use the provident fund for major repairs or reconstruction such as after a disaster. The deductible must therefore be paid with the condo fees or by means of a special contribution.
If the amount contracted by the union to ensure co-ownership is not sufficient to cover the repair or reconstruction of the common areas or the structure of the building (also in your condo), the amount missing will still have to be paid.
Will the contingency fund be sufficient?
Article 1072 of the Civil Code stipulates that the co-owners' contribution to the provident fund must be "at least 5% of their contribution to the common expenses" according to Protégez-Vous (July 2016). This percentage is clearly insufficient for 41% of Quebec's co-owners. In this case, you and the other co-owners of the building will have to pay, at one time, an amount which, depending on the size of the work, can be quite high.
When you insure your condo, it can be very advantageous to contract an endorsement if the insurance coverage taken out by the condominium is too low to cover the costs of reconstruction or repairs in the event of a disaster. Thus, it is your co-owner's insurance that will cover the shortfall to perform the work.
Check with a broker or insurer from Compare Insurance Online-Home Insurance network about co-ownership insurance coverage you may consider to be adequately protected if the condominium does not have sufficient funds and you were required to pay a portion of the cost of rebuilding or repairing major damages.
Factors to establish cost of a condominium insurance
The insurance company determines the cost of your co-owner insurance based on:
Some features of the condominium:
The construction and coating materials used
The year of construction
The place of construction

City or countryside?
Historic or new? Commercial or residential?
Sector with high crime rate (fire, theft, vandalism)?

The type of heating system and presence of auxiliary heating
The cost of rebuilding the improvements you've made to your condo
The number of dwelling units that include co-ownership
Presence of commercial premises in the building
Everything depends on the proper maintenance of the building.
The fire protection system of the place where the building is located.
proximity

Fountains
The fire department

The presence of sprinklers in the building.
Your track record for claims
If you have already made claims, the insurer will want to know:
How much, and
What type of claims.
Your choice of coverage
Standard or
Specific risks
Added riders (additional protections)
sewer backup
water infiltration
The amount of your deductible
The replacement value of your assets
Credit Information
Lower your condominium insurance premiums
If you think that the premium offered by your insurer is too high, there is the possibility of reducing it.
If you are ready to consolidate your home insurance for your condo with your car insurance under the same insurer, the company will be more inclined to reduce your premiums.
You can lower your co-owner insurance premium if you raise your deductible, for example, from $ 300 to $ 500.
You can also insure your condo at a lower cost if you have an alarm system connected to a central station. Installing water leak sensors can also reduce your condo insurance premium.
When you take out your condominium insurance, mention the major works that will have to be undertaken concerning, among others, plumbing, heating and electricity.
Lastly, ask for a free quote, shop for your insurance premium for a condo. Home insurance can vary considerably from one insurer to another.
Receive a Quote for your condo home insurance
It is to your benefit to take advantage of the fact that home insurance for condominiums is a very competitive sector.
Compare Insurances Online- Home Insurance gives you the opportunity to receive a free quote from one of our partners (all brokers and insurers specializing in condo insurance) in your area by completing the request form.
Decide if you accept this offer. Make your decision without any obligation. Compare Insurances Online is not an insurer but a web platform gathering the best condo insurance experts and the  best condominium home insurance  companies.
Brokers and insurers that are part of our network are independent of one another. While they take advantage of our condominium insurance website to let you know their services, you benefit from:
Competitive prices
Professional service
Information and expert advice
and more.
Contact Compare Insurances Online – Home Insurance to compare condo insurance policies that will meet your needs, your situation and your expectations.