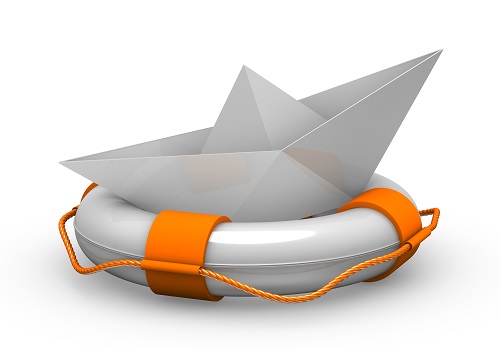 Would you like to find the best insurance for your boat, sailboat or pontoon at the best price? You are in the right place! Compare Insurances Online offers you a free quote by filing out one request. Get the best advice in choosing your next boat insurance by one of our partners (all insurers and insurance brokers).
The main lines of boat insurance, sailboat, and pontoon: what you need to know
Although it is not mandatory in Quebec, boat insurance often becomes a must considering the risks involved. Indeed, nothing beats the advantages of boat insurance, sailboat or pontoon for adequate protection and peace of mind.
With that in mind, you should know a few things before you search for your insurance to help you make a more informed choice.
Towing, wintering, and boat insurance
Before choosing an insurance for your boat, check if the one you are considering protects your boat only when it is on the water.
While some insurers will offer you insurance covering the towing and wintering of your boat, pontoon or sailboat, others will only reimburse the costs incurred by a disaster that occurred offshore.
New value insurance: is it for all boats?
Before you buy new-value insurance, you should know that this type of protection covers damage to a boat for three to six years
New value protection generally applies only to new or recent boats, pontoons or sailboats. In any case, do not forget to keep your receipt. It is needed so that you can be reimbursed in case of theft, fire, or even accident leading to the total loss of your boat.
Civil liability is not mandatory but..
Still uncertain if you want insurance for your boat? Before making a decision, know that even if liability insurance is not legally required, most marinas will ask you for this type of protection to accommodate your boat.
You may need to purchase liability coverage of at least $1 million to be able to join the majority of Quebec marinas.
A question of exclusions
While boat insurance is useful to protect you against any glitches that may occur during your sailing activities, it does not usually cover repairs caused by:
Normal wear and tear on your boat
Chipping, dents or scratches on your boat, pontoon or sailboat
Damage caused by pets
Manufacturing or design defects
Damage due to poor wintering methods on your boat
Insurance for other drivers
Before allowing someone else to drive your boat, be sure to read your insurance contract.
While most policies cover damages caused by a driver whom you have permitted to take the helm of your boat, less permissive policies only reimburse the cost of repairs that caused.
Winter insurance?
It is not mandatory to get insurance for your boat but be aware that the majority of marinas will advise or require you to purchase insurance that covers your boat throughout the year.
Would you like to find insurance for your boat, sailboat or pontoon at the best price? By completing the request form located on this page, you will get a quote from an insurer serving your area, free of charge.
Boat, sailboat and pontoon insurance: risks to cover
While accidents on the water or land are already an excellent reason for taking out insurance, another reason is the requirement of most marinas to purchase a minimum of civil liability to use their facilities.
Depending on the insurance you choose, you can enjoy coverage that protects you against:
Fire
Theft and vandalism
Windstorms, hail, and lightning
Accidents that occur on the sea or on land
Loss of enjoyment
Collision
Explosion and shipwreck
Breakdown and other mechanical malfunction
Etc.
Price factors: pay less for boat insurance without compromising coverage
The risks of sailing without protection for your boat, sailboat, or pontoon, are numerous. For this reason, it is advisable to subscribe to insurance to sail with peace of mind and to benefit from coverage.
When it comes to calculating the cost of insurance for a boat, several factors must be taken into account, including:
The age of the boat
The condition and the market value of your boat, boat or pontoon
The value of your navigation equipment and your belongings, if any
The type of boat and how you use it
Tips to save on your boat insurance
Before you start looking for insurance for your boat at the best price, know first and foremost that good coverage for your boat should at least include its value, whether at the time of purchase or the day of the disaster.
In any case, these few tips could save you money when you buying insurance for your boat, sailboat or pontoon.
Being trained pays off!
Would you like to save on your boat insurance? Know that most companies offer discounts to seafarers with certifications in their pockets.
Indeed, in addition to being quite practical, a simple course in navigation can help you save a nice sum of money.
Take security measures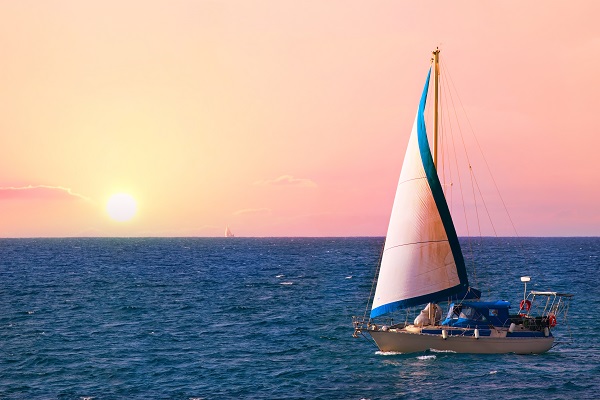 Naturally, Insurance companies reward those who take adequate security measures to avoid claim. The lower the risk, the easier it is to protect a boat.
Therefore, by providing your boat with a smoke detector, fire extinguisher, or radio with which you can communicate with shore, your insurance premiums could go down.
Combine your different insurances.
Do you already have insurance for your home or car? Know that combining your insurance is often a good way to negotiate. Speaking to your broker can be a great idea.
Indeed, many insurance companies offer discounts to their customers who buy several products.
Types of boat insurance
Different types of boat insurance are available for you to choose based on your needs. There are three most popular ones. They are:
Civil liability which protects you if you were to be responsible for an accident involving, among other things, another boat. With liability insurance, you would be able to pay for the damage you cause with help from your insurance coverage.
New value insurance without depreciation is the new value. With this insurance, you could get a refund of the full price of your boat if an accident makes it a total loss.
Value insurance on the day of the accident which offers you the reimbursement of your boat, sailboat, or pontoon, based on ts value on the day of your accident. In other words, the value of your boat will be calculated based on, among other things, its age, as well as its degree of deterioration.
In addition to these protections, there are some products that you can add, at your convenience, to your insurance contract. These include:
Reimbursement of medical expenses
Protection for navigation and communication equipment
Protection from a situation resulting in loss of enjoyment
Protection for your belongings, including fishing, water sports equipment, and luggage
The amount granted to your heirs in case of accidental death
Emergency towing
To get your free quote from a leading broker in the marine insurance industry fast and for free, complete the request form on this page.
Find the best boat insurance (pontoon, sailboat) at the best price
Compare Insurances Online is a tool that is free and easy to use to find the best boat insurance in just one click.
By completing the service offer form on this page, you will get your free quote from a reputable Insurer serving your area.
You will see that finding an adequate and affordable cover for your boat, your sailboat, or your pontoon has never been so easy!