The various types of coverage available from group insurance
Usually, the group insurance provided by your employer will serve several functions and offer a multitude of options depending on your profile. Although it meets the majority of workers' needs, it represents temporary protection because retirement or dismissal strips you of this very critical protection.
WHAT BENEFITS DO YOU GET FROM GROUP INSURANCE?*
BASIC LIFE INSURANCE
DRUG INSURANCE
DENTAL INSURANCE
OPTIONAL INSURANCE
EMPLOYEE ASSISTANCE PROGRAM
DISABILITY INSURANCE (SHORT & LONG-TERM)
LEGAL INSURANCE
A tool that allows you to compare more than 20 insurers in Quebec. Get your FREE quote for group insurance.
DISCOVER THE BEST GROUP INSURANCE PLAN FOR YOUR BUSINESS USING A POWERFUL PRICE COMPARISON TOOL.
__________________________________________________________
COMPLETE THE FORM on this page (2 minutes invested!)
Thanks to a vast network of partner brokers, you will receive a remarkable service personalized in search of the best offer on the market.
Soon, you will receive a quote based on your criteria!
This powerful platform does not engage you in anything and its use is FREE!
BASIC LIFE AND GROUP INSURANCE
This component is included in most group insurance policies. To know the amount of coverage, it depends on the plan. In general, the sum insured will be calculated from the employee's salary (multiplied) or it is a fixed amount.
The larger your company (in the number of employees), the more likely the insurer will offer a high amount without even asking for evidence of insurability (medical examination) from individuals.
DRUG INSURANCE
This supplemental clause is usually added in combination (with health insurance) and assists you in paying back the high cost of your medications.
DENTAL INSURANCE
You know how expensive a visit to the dentist can be. Whether for a simple cleaning, a routine examination, or for crowns, fillings, or prostheses, dental insurance will reduce the financial burden of dental healthcare.
OPTIONAL INSURANCE
Increase your coverage by adding this optional insurance. You can decide whether you want to increase the face amount in your group plan or whether you want to add a new benefit to your current coverage.
AN EMPLOYEE ASSISTANCE PROGRAM FOR YOUR EMPLOYEES
The Employee Assistance Program (EAP) is used to maintain a positive and healthy work environment. If the insured (employees or their spouses) require counselling services, professionals can help guide or listen to them. The Employee Assistance Program will be a welcome addition to your group insurance plan.
DISABILITY INSURANCE
Most workers refer to this protection as salary insurance. An employer offering this option to its staff attests to its intention to protect their interests and protect their health.
LEGAL INSURANCE PROTECTION
This option is found exclusively in Quebec Province which reimburses the notarial expenses following the death of the insured (or his wife). It also pays for expenses in case of a declaration of incapacity.
Other important elements for inclusion in a Group Insurance Plan
ACCIDENTAL DEATH OR DISMEMBERMENT INSURANCE
In the event of an accident, loss of limb or death, this coverage pays an amount regardless of your basic protection.
TRAVEL INSURANCE (CANCELLATION INSURANCE)
Be protected no matter where you go in the world. If your flight is canceled or if you need care in a distant land, this insurance can save you from financial disaster. If you die in another country, this protection will cover the cost of repatriation.
VISION INSURANCE
If you go to an optometrist for an eye exam, any eye surgery, for eye glasses, or contact lenses, this insurance will pay all or part of the bill.
HEALTH CARE INSURANCE
The public plan does not reimburse all drugs in circulation. This protection will pay for medical care that is not covered, the fees prescribed by specialists, the costs of hospitalization, etc. For a worker with a large family, this addition to his group insurance plan will certainly save him a lot of money.
INSURANCE FOR TEMPORARY RESIDENTS
If you are in Quebec for a predetermined period, this insurance will provide you with coverage. There is also insurance coverage for workers who frequently travel abroad.
CRITICAL ILLNESS INSURANCE
Check the list of all eligible diseases in your group insurance plan. If a worker is diagnosed with any one of the diseases on this list, he will get compensation. This can also apply to a surgical procedure.
Will you lose your group insurance coverage if you leave your job?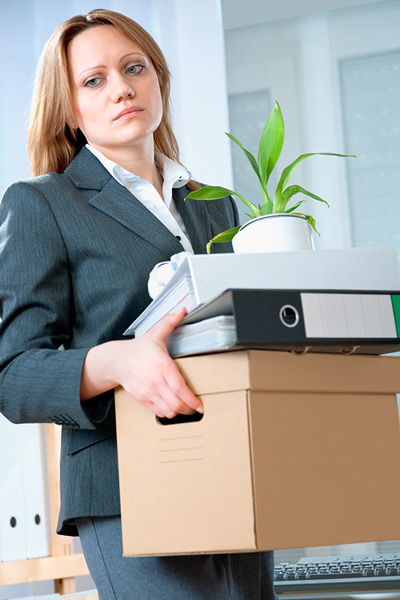 Do you have many benefits from your group insurance plan – dental insurance, life insurance, salary insurance and supplementary insurance for your dependents?
Are you worried about your financial security? This is normal; your family is counting on you to earn a regular salary and make monthly payments for your household bills.
In the catastrophic scenario where you lose your job, do you know what would happen with all this panoply of benefits?
Contrary to popular belief, it is not the end of the world. If you take the proper steps, you will be able to retain your benefits.
Through the right of conversion, your group insurance coverage will not disappear.
However, know the procedures for changing your group insurance plan.
If you're planning to quit your job, this good news is enough to get you back on track. What will happen is a simple change: your group insurance will become an individual life insurance. Conditions apply, of course.
CONSIDER THESE CAREFULLY BEFORE FINALIZING THE PROCESS OF CONVERSION:
✓ You must be between 18 to 65 years old (the option to convert disappears on your 65th birthday).
✓ Your insurer must receive the request for conversion within 60 days after the revocation of your group insurance coverage.
✓ You must have been active (able to work) at the time the insurance was terminated.
✓ You must be living in Canada.
✓ You must have a guarantee of insurance (sickness) stipulated in your group insurance policy. If in doubt, contact the person responsible for your group insurance plan.
✓ You must be insured under the public Health and Hospital Insurance Plan of the Quebec government.
Take note that:
Your premiums may change (increase or decrease) depending on your age.
You will avoid undergoing a medical examination that is normally required to determine insurability.
How much will you pay in premiums for your group insurance plan?
In reality, everything depends on your salary. The majority of group plans operate by salary bracket (annual). Check with your group plan representative for the different brackets.
If this first salary bracket stops at $50,000 and you earn $40,000, you are entitled to the standard version of this group insurance.
For the rest, a multiplier of this bracket determines the other differences.
Normally, it is mandatory to receive the benefits of this first installment of your group plan. You will pay the negotiated cost associated with this installment.
A clear advantage of doing it in this way is that you will not see an increase in your group insurance premiums even if you have a serious illness or are no longer very young.
Note: If the average age of the people in your group insurance exceeds 60, you could see your premiums increase.
Are you looking for group insurance for your company?
It is always advisable to consult with specialists to be well-informed.
By combining the power of a network of partners (more than 110 Quebec insurance brokers representing more than 20 insurers) and a practical digital platform, consumers are able to discover the best prices for their group insurance.
Fill out the form on this page to get assistance from a reliable partner broker in your area who will analyze your selection criteria.
This service is more FREE and WITHOUT COMMITMENT! !