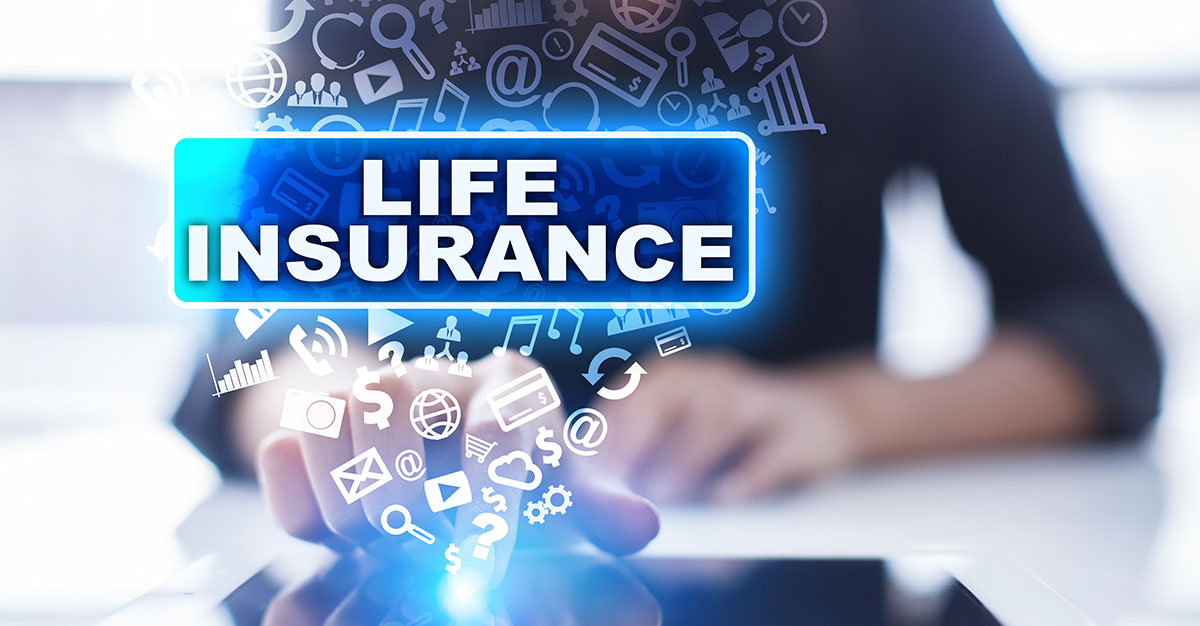 Statistics show that while there has been an increase in the last few years in the number of individuals obtaining life insurance, there remain many in Quebec who are not insured or underinsured.
With life expectancy improving in the last decade, many consumers don't prioritize insurance or believe that life insurance premiums are too expensive.
But the fact remains that life insurance is a guaranteed way to ensure that our family and our business will not be in jeopardy if something unexpected happens.
Understanding Life Insurance Costs and Options
There is no better time than now to obtain life insurance. As we continue to grow older, the costs also rise and the risks increase.
If you are looking for the right type of life insurance and want to know how much it costs, you have come to the right place.
Generally, there are 3 important questions to decide on before buying life insurance.
✔ What amount of coverage do I need and for how long?
($250,000, $500,000, or $1,000,000 for 20 years, 25 years, or for whole life?)
✔ What kind of life insurance do I want?
(Term, Whole life, Universal Life)
✔ How do I choose the right insurance company is the best for my needs?
We can help you get these questions answered. You can obtain a free insurance quote from one of our partners (they are insurers and insurance brokers) when you fill-out our form on this page.
A few untruths about life insurance you should know
In order to fully understand life insurance and what the best solutions are for your needs, it is important to get untruths about life insurance out of the way.
Pre-existing conditions don't qualify
One reason why some people fail to get life insurance cover is from a mistaken belief that people with pre-existing conditions are not qualified.  In fact, even with pre-conditions, you can still obtain a traditional life insurance policy but it will be generally more expensive than the average life insurance.  There are health conditions that, from an insurance perspective, are not too risky and would make you eligible for standard insurance.
Life Insurance Premiums are Too Expensive
Another reason why people postpone or decline life insurance is because of cost.  They think life insurance is too expensive and money can be better spent on more important things. However, life insurance is important as it secures your family's future.  The fact is that life insurance cover can be affordable.  As an example, a term life insurance policy for a non-smoking individual aged 35 or below can cost less than $20 a month for $500,000 coverage.
The best thing to do is to get actual life insurance estimates from leading providers to compare costs.
Medical Exams are required for cover
Medical Exams for Life Insurance may be required. It is important to disclose truthful information such as smoking because future claims can be denied if you don't.  While some would find this requirement troublesome, undergoing a medical exam for life insurance purposes can mean lower premiums.
However, there are also no medical exam life insurance products available and easy to obtain.
Life Insurance Cover is Complicated
Last but not least, people may postpone or decline life insurance because they think the process is complicated.  Actually, it can be easy to obtain life insurance cover, especially if you choose no medical exam insurance products.
Traditional or standard life insurance just needs a simple medical exam and the application itself.  When you contact an insurance broker, he will make sure to simplify and make the process easy for you.  He will also explain the various nuances of insurance products to make sure you obtain cover that is tailored to your needs.
You can begin to secure your family's future today.
If you want to assess which insurance products suit you best, request your free life insurance quote from one of our broker partners.
Top 10 Benefits from Life Insurance Products
Because life is full of uncertainty, life insurance helps us plan for the future to protect the future income of our families, to ensure that debts don't become huge burdens to our loved ones, to protect mortgage, or for expenses if someone dies in their prime.
Come to think of it, obtaining life insurance is the most responsible and loving thing you can do for your loved ones.
Here are 8 important benefits from life insurance.
1. Mortgage payment
A life insurance policy provides protection at the time of death. Imagine what it would be like to burden a spouse with a mortgage and face eviction during a time of grief.  It is better to leave them with less to worry about in life.  Your life insurance can pay off the mortgage.
2. Security and peace of mind.
With anyone's sudden passing, loved ones would definitely worry about the future, especially if the insured is the breadwinner.  But with a life insurance cover, family members are assured of financial security.  In life, you also have peace of mind that you have taken care of the family's future needs.
3. Take care of dependents.
Dependents can mean young children, or even elderly parents.  If you are a provider for dependents, your insurance proceeds can continue to take care of them.
4. Settle debts.
Personal life insurance cover helps dependents to settle financial liabilities after an insured dies.  Loans, credit cards, credit lines, and other debts are taken care of when you have sufficient cover.
5. Educational expenses.
Education is expensive.  It would be a shame if children suddenly lose the ability to finish college because no one is left to provide them with financial support.  Life insurance can cover educational expenses, too.
6. Life Insurance can be an investment.
There are life insurance products that have an investment component.  If you are unable to save money for any reason, your life insurance can help you build savings for the future.
7. Tax Advantages
Life insurance can be a tax-free benefit you can leave to your loved ones or beneficiaries.
8. Emergency or Final Expenses
In the event of death, there are expenses to pay that are not cheap.  Life insurance can help pay for funeral expenses and other emergencies after death.  This assistance will definitely be a big help to family members.
It is best to obtain life insurance right away, the younger the better, and before developing any illness.  You can have complete peace of mind when you know that you have life insurance in place for life.
Who needs life insurance and when is the best time to buy protection?
Life insurance is regarded by most people as unnecessary.  While most everyone takes out car insurance or home insurance, life insurance cover is not a priority.  Delaying life insurance cover can be a huge mistake.
Younger individuals can get life insurance policy at much lower rates.  Each year of delay can hike up your premium because of higher risks.
When obtaining life insurance, you need to assess your needs to determine the best type of policy for you.
Check how monthly premiums can increase the longer you wait.
| | | |
| --- | --- | --- |
| Age | Male | Female |
| 30 | $27.50 | $22.50 |
| 35 | $32.50 | $27.50 |
| 40 | $40.00 | $35.00 |
| 45 | $57.50 | $47.50 |
| 50 | $82.50 | $65.00 |
*Rates apply for a 10-year term policy, non-smoker
*Cover for $250,000
Is anyone too old to get life insurance?
There are many individuals who got caught up with life while raising a family that they never got round to getting life insurance cover.
Is it ever too late to get a life insurance policy?
You can continue to get late life insurance, no matter what stage you are in life.
There are various ways life insurance can help you save money.
✔ Replace essential income
Many individuals consider income replacement as a major factor in buying life insurance. When you are older, it remains the same.
Losing one's income can be extremely difficult particularly if the surviving partner is also beset by medical problems or health challenges.
Older Canadians can still plan their estate with life insurance to shape the future they will leave to their spouse and children.
✔ Make inheritance equal
Some people want to make sure their wealth is distributed equally among their children.  Life insurance can help to accomplish this.  Proceeds of a life insurance policy can be distributed among children.
✔ Tax Bill Settlement
Properties appreciate over the years.  In the event of death, life insurance proceeds can be used to settle potential taxes on properties from the tax-free benefit.
Life insurance is essential at any age. You can speak to financial experts about the value of a life insurance policy to find out how you can benefit significantly.
Find out What Your Needs Are
If you are wondering when you need to buy life insurance, the best answer to that is now.  You will need to determine what your actual needs are. The benefits from a life insurance policy vary depending on the amount of cover and protection you obtain.
You can go online to ask for free life insurance quotes to get an idea about the different types of cover and costs from leading insurers.  Your questions can also be answered by life insurance brokers or insurers in our network of partners.
The 3 Best Life Insurance Options for your Family's Security
When you are ready to apply for life insurance in Quebec, you may want to consider the 3 best options below.
Term Life Insurance for Temporary Protection
Term life insurance is protection for a specific and limited period of time.  In general, a term life insurance can be 5, 10, 15, 20, or 30 years.  Should an insured pass away during the term of the insurance policy, the beneficiary receives the face value of the policy.  However, if the insured survives after the term of the cover, there will be no payout to the beneficiary.
It is, however, the most affordable type of insurance available and is the most widely purchased among consumers.
When Term Life Insurance is Ideal
With a term life insurance policy, you obtain valuable cover for a specific period of time to provide beneficiaries with a tax-free cash payment if you die while cover is still in effect.
It is an ideal insurance solution for individuals with young children or young adults as well as for entrepreneurs who need cover but have a limited budget.  It is an excellent option for individuals who want simple and straight-forward insurance protection for a short duration.
If you obtain term life insurance, you can choose your beneficiaries, the length of cover and the amount of cover.  Payments do not rise for the entire duration of the term but you can renew cover if the term is completed, although it could increase in cost.
How family members benefit from term life
Are you worried about your children's education if something happens to you? Do you want to protect your partner or spouse from financial obligations if you are gone?
Term life insurance gives protection to your loved ones so they won't be burdened by financial obligations in the event you aren't there to support them.  The tax-free benefit from the insurance policy can be used for a mortgage, daily expenses, or children's education.
Converting from term life to permanent life insurance
If you can't afford permanent life insurance now and choose to get term life instead, you can still convert to permanent life insurance cover later.
Term insurance offers flexibility in the short term and gives you the option to change to life-long cover when you want.
Term life benefits for a Business
A term life insurance policy can also protect your business, your family, and employees from an unexpected demise.  It ensures protection for your business by providing it with the funds needed to ensure continued operation during a difficult time.
Cash benefits to beneficiaries can also be used to pay off debts, continue daily operations, and help a family member of a key employee to take the reins so that the business survives.
Common Misconceptions about Term Life Insurance
Are you curious why many Canadians favor term life insurance?  One reason is the affordability of term life and the relatively easy way to obtain it.
There are a few misconceptions that people have about term life.
Term life is easy to renew.
You may be right, term life is easy to renew whenever it expires. In fact, many insurers will just let you renew your policy although most insurers don't provide cover after 80 years of age. However, the cost of your premiums will rise exponentially after every renewal.  If it is time for renewal, you may always want to shop for new insurance to compare free insurance quotes.
Term life gets refunded if you outlive your policy.
Term life insurance is protection that only pays benefits upon death if the insured dies within period of cover.  If you want an insurance policy that has a cash value, you might consider whole life or universal life insurance.
There are many people who don't need life insurance cover for a lifetime or just can't afford it.  For this reason, term life provides insurance benefits at a more reasonable price for a fixed term.  When buying term life insurance, it is important to determine how many years or for how long you are financially at risk.
Permanent Life Insurance for Lifetime Cover
If your purpose for obtaining life insurance is protection for a lifetime, you need permanent insurance cover.
Permanent life insurance companies in Canada generally offer whole life insurance or universal life insurance.
Before getting into these different permanent life insurance products, you'll need to understand a few basic concepts of permanent life insurance cover.
What Permanent Life Insurance Products Do
Permanent life insurance can help a family be prepared for the unexpected.  Based on an individual's needs, the insurance product can build cash value which can be used to replace income, cover mortgage costs, pay for education, or leave a bequest to loved ones.  Permanent life insurance products provide level premiums and protection for a lifetime for as long as premium payments are kept up to date.
The Different Permanent Life Insurance Solutions
Leading insurers in Canada offer different permanent life insurance solutions to consumers.  You can pick your most ideal insurance cover based on your financial goals and needs.
Whole life insurance Benefits
Unlike term life insurance, whole life insurance premiums don't increase over time.  This type of permanent life insurance is best for individuals who are looking for financial security for their family in case of death.
Advantages of Whole Life Insurance
Whole life insurance typically has the following features:
Lifetime coverage with payments in 10 years
Lifetime coverage with payments in 20 years
Lifetime coverage with payments up to 65 years of age
Lifetime coverage with payments up to 100 years of age
The sum insured and the premium costs are level and guaranteed for the term of your insurance.
Another significant benefit from whole life is the guaranteed cash surrender value, in cases of pre-termination.
Premiums, like most insurance products, are calculated based on health conditions, age, and desired amount of cover.
2 Types of Whole life insurance
Participating whole life insurance provides guaranteed premiums and cash value together with dividends which are not guaranteed and are based on the insurance company's financial performance.  The dividends are also dependent on long term interest rates.
Annual dividends share the insurance company's profits with the insured and can be accumulated for additional cash value.
Policyholders can benefit from mutual companies who have demutualization benefits such as what consumers experienced in the financial windfall with insurers like Canada Life and Manulife a few years ago.
Participating life insurance can help realize your dream of starting a business, fund your retirement, and other financial goals through accumulated tax-protected cash value.
Non-participating whole life insurance provides fully guaranteed premiums with lifetime protection.  Similarly, these policies have guaranteed cash values and provide paid-up options for a specific number of years.
Simple and lower in premiums, non-participating whole life insurance doesn't generate annual dividends.
Universal Life Insurance Benefits for Future Savings
Universal life insurance is a permanent life insurance product that provides cost-effective lifetime cover that is flexible and can be tailored to your lifestyle.  It is a combination of insurance protection with an investment component that can be managed based on the insured's financial goals.
Definitely, universal life insurance is more complex than the average insurance product.
Who benefits from universal life insurance?
Because of the flexibility in adjusting premiums to suit changing goals or needs, this product is most ideal for individuals who need flexible cover.  Unlike term insurance which is for a specific period only, universal life ensures that you have protection for your loved ones for life.
Because it has an investment component, an insured individual can grow personal wealth over time which can also be utilized while still alive.
How Universal Life Insurance Works
The payments made go into a policy fund set-up to pay for your insurance cover.  The remaining portion is placed into an investment fund with tax advantages.  You can choose from a wide variety of investments depending on your financial goals and level of risk desired.
Depending on the performance of your investment and the size of your premiums, you can grow wealth to become future savings.  You can borrow against these funds or they can be given to beneficiaries.  However, withdrawals from the account will reduce the cash value and the benefits that your beneficiaries receive after your death.
Not everybody wants a universal life insurance. It may not be ideal for individuals who don't want high premiums or don't want an investment to be combined with their insurance.
You can compare whole life vs. universal life insurance products with a free insurance quote.
Side By Side Comparison of Term vs. Permanent Life Insurance Coverage
Not sure which type of life insurance suits you best? You can use the table below for a quick comparison of the features and benefits of term life vs. permanent life insurance.
| | |
| --- | --- |
| TERM LIFE | PERMANENT LIFE |
| Death benefits only | Lifetime cover |
| Benefits apply only if you die during the term of the policy | Has death benefits and accumulated cash value |
| Easy to obtain | Generally requires health exam or for a higher cost if without an exam |
| Most affordable insurance | More expensive |
| With specific term from 5-30 years | For life |
| Premiums increase with renewal | Level premiums |
| No Cash value | Cash value can be withdrawn or borrowed against |
You must also consider how you feel about paying for term life insurance and not get back any money if you outlive your policy.
Choosing the right Insurance Cover for your Needs
Choosing a life insurance product is not something you should do in 2 minutes.
Because it means your family's financial security in the future, it is important to take the time to understand and study your insurance options.
We have provided you with a clearer picture of the different types of life insurance available in the market.   You should compare short and long term costs of these products with a free insurance quote.
Fill-out our free online request form to reach one of our partners (they are all certified insurance brokers and insurers). He will reveal to you an offer tailored to your needs.