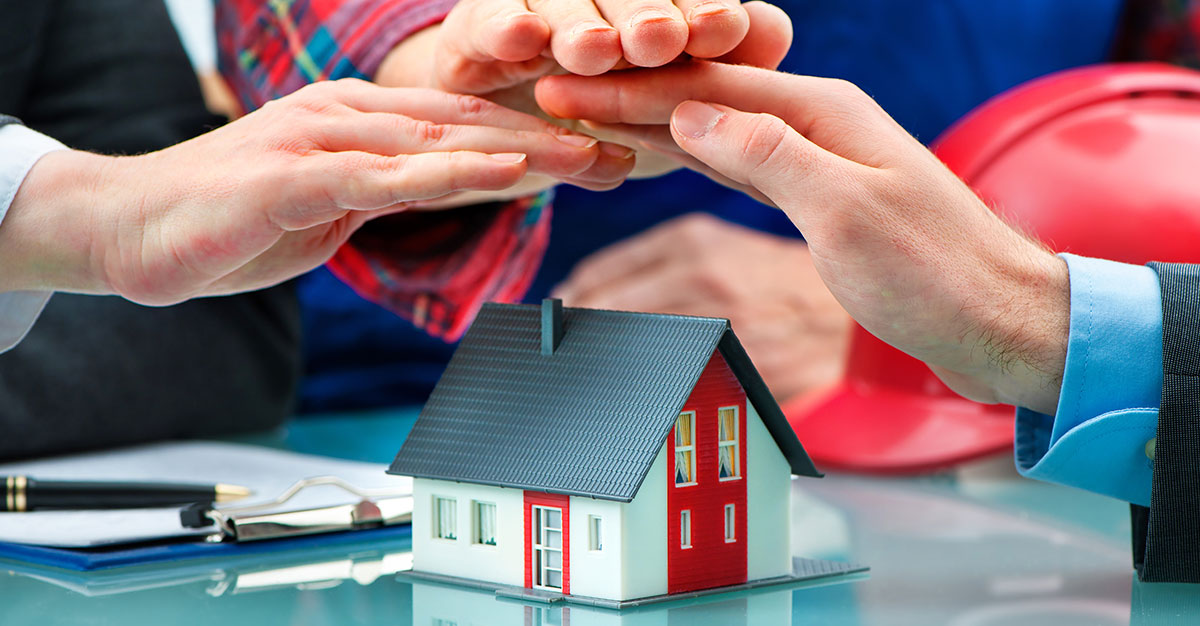 Are you renting a house or just moved into a new home? Your tenant insurance or home insurance covers the contents of your home in case your personal property is lost or damaged by fire or other unforeseen events.
Contents insurance is not something renters think too much about.  Since they don't own the property, many people think the possibility of something bad happening is slim to none. As such, the cost of taking out insurance is the least of their priorities.
For a homeowner, home insurance is designed for protecting one's investment in the home against damage. Unless you have an expensive art collection or other high-priced belongings, it is very possible you have given little thought to your clothing and other personal belongings.
But consider this – How much would you need to replace your personal items if they get damaged by fire? It would probably run up to thousands of dollars.
Get the right Coverage for Contents of your Home
Your house is your pride and joy.  It contains many of your precious belongings and things you have collected over many years.  The contents of your home may be as valuable to you as the home itself.  Thus, it is important to get the right coverage for the contents of your home.
Do you know the value of the contents of your home? From furniture, appliances and electronics, to clothing and other personal items, it is amazing how much a person can collect over a short period of time.
Your home insurance covers your personal property with limits to each category.  Limits for electronics and appliances as well as jewelry may not be sufficient.  It is important to review provisions in your policy and make the necessary adjustments.
You can talk to an insurance broker to get advice about the right coverage for the contents of your home.
Property Inventory – Know your personal property
In order to successfully make a claim for contents lost or damaged in your home, it is critical to have an inventory of your personal property.
It is a good idea to keep receipts, take photos or videos, warranties, and other proof of ownership to avoid problems later.
Prepare a list of inventory of all items in all rooms of your home such as the living room, master bedroom, guest room, kitchen, basement, and a separate list of all your valuables.
Make sure to get full coverage for your personal property.
Personal Property or Contents Insurance can provide coverage for the following expensive items:
Furniture
Fine Art (sculptures, paintings, prints)
Collectibles (coins, stamps, dolls, books, comics, sporting memorabilia)
Computer Equipment
Electronics
Musical Instruments
Jewelry
Medical Devices (hearing aids or implants)
Sports Equipment (Golf Clubs, Bicycles)
Furs
Other items such as clothing are also covered.
How Much Coverage for Contents do you Need?
When you take out a tenant or home insurance, your insurer will ask how much coverage for contents you want.
The amount you choose will be for the total value of all your personal property.
As a general rule, it should include everything you would want to take with you if you move.
Keep in mind that contents insurance is not only for losses due to theft or burglary.  It also includes potential loss in case of fire when you would have to replace every single item you lost.
If you undervalue your possessions in order to save on premiums, it may have disastrous consequences to your finances if something bad happens.
Generally, home insurance covers up to 50% of your personal property, based on your total coverage.  If your home is insured for $250,000, your contents should be insured for at least $125,000.
2 Types of Coverage to Choose from for Personal Property
There are 2 types of coverage you can choose from for your contents insurance.  You can get actual cash value coverage or replacement cost coverage.  The most significant difference between the 2 is depreciation cost.
Actual Cash Value Coverage
If you choose actual cash value coverage, your insurer will compensate your lost or damaged item for the actual value minus depreciation.  Even if it is in good condition, the amount you will recover will be the value of the item if you were to sell it.
If you need to replace that item, the difference in the cost would at your own expense.
Full Replacement Cost
If you choose full replacement cost, your insurer will compensate your lost or damaged item for its full replacement value.  For example, if your laptop is stolen, your insurer will pay for the total replacement of the item, regardless of price.  It is also irrelevant whether the laptop was purchased a month ago or 2 years ago.  It will be replaced with a new one of the same quality.
Full replacement cost coverage is definitely more expensive than actual cash value coverage. It has, however, distinct advantages if you ever file a claim.
Raising Coverage Limits for Extra Protection
Home insurance policies normally have limits for specific items. For example, in case of theft, your jewelry may have a limit of $2,500. The same goes for silver, coins, stamps, and fur.  Usually, accidental loss is not covered. If you misplace an heirloom or your engagement ring, your insurance policy won't bail you out.
It is possible for you to raise coverage limits on your policy to get protection from theft as well as loss.  You can purchase a rider for specific items to get full coverage in case it is stolen or lost.  You may have to get an appraisal or provide a receipt for a scheduled item.
Extra Coverage at Affordable Costs
Buying additional coverage to raise your policy's limits is not terribly expensive and may well be worth the cost, particularly for your valuables.
Usually, home insurance policies have an overall limit for your possessions. Check if your electronics are covered for full replacement value. Otherwise, you may need to cough up the extra money to replace your plasma TV.
Protection for your Personal Property Anywhere in the World
Personal property insurance covers your personal items anywhere in the world.  If you are on business or a vacation outside Canada, your camera, laptop, and jewelry are covered.
If you have full replacement coverage, your insurance will pay for the cost to replace your personal property without depreciation.
Contents Coverage for Condo and Apartments
Condo insurance and renters' insurance works a little differently than homeowners' insurance.
While homeowners' insurance covers both the dwelling and personal property, condominium insurance and renters' insurance are designed specifically for the needs of condos and apartments.
Condo Contents Insurance
If you live in a condo, your personal property and parts of your unit are not covered by the condo association's insurance.
You need to make sure you have the resources to repair or rebuild your unit in case it gets damaged by fire or water.
It is also important to get coverage for what's inside your condo – personal property like electronics, appliances, furniture, clothing, jewelry, and other collectibles.
Learn more about condo insurance and personal property coverage to protect not only your investment in your condo unit but also your personal belongings.
Basics of Renters' Insurance
If you are renting your apartment, you are not very worried about the structure as this is covered by your landlord's insurance.
You are, however, concerned about the contents of your apartment as they belong to you.
Renters' insurance covers your personal property against losses due to weather and non-weather events such as burglary or fire.
Keep in mind that in case of fire or natural disasters, your landlord will not be responsible for your personal property.  Imagine how much you would need to replace even just your clothing and other essentials!
Renters' insurance is a whole lot cheaper than home insurance.  For a minimum amount, you can have peace of mind that your personal property is insured against theft or damage.
Get the Secrets to Cheap Renters' Insurance in Quebec to protect your precious belongings against loss or damage.
Compare Contents Insurance Coverage for Homes, Condos, and Apartments
No matter where you live – a home, a condo, or an apartment, you own personal property that is important to you.
You have invested time and money in accumulating your personal property, some of which also have great emotional value.
For your peace of mind, get the right home insurance with contents coverage to protect yourself from future losses.
You can never predict when disaster will strike – fire, theft, burglary, or accidental loss.
Don't wait a moment longer to protect your personal property.
Obtain a free home insurance quote from our broker partners in Quebec.
Take 2 minutes to fill-out our quick online form to connect with one of them.