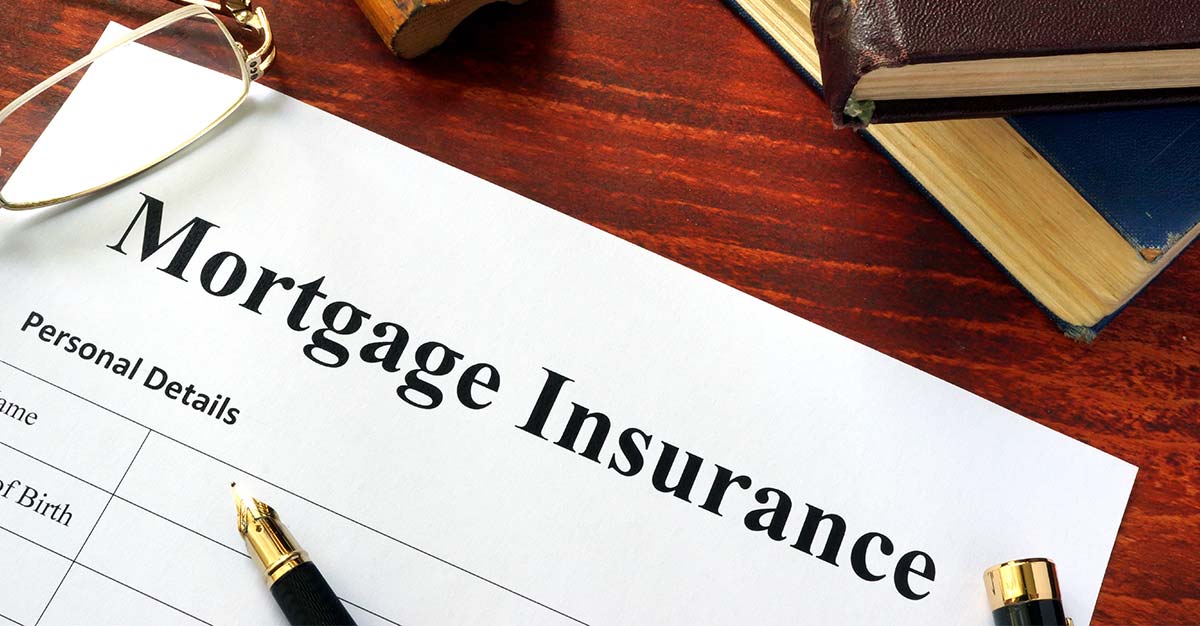 Buying a house in Canada? If your down-payment is from 5% to 19.99%, you are required by law to purchase mortgage default insurance.
Mortgage default insurance is mandatory coverage that protects a lender in case a borrower stops making payments or defaults on a loan.
This provision makes mortgage rates more affordable for homebuyers because it reduces the risks that lenders take on.
If you purchase a home for $1,000,000 and above, you won't have the benefit of mortgage default insurance because you are legally required to have at least 20% down-payment.
In such cases, your lender will require you to have a different type of insurance for your home loan.
Mortgage Insurance Vs. Mortgage Life Insurance
Mortgage insurance, also called Mortgage Default Insurance, is available from 3 default insurance providers in Canada. These are Genworth Financial, Canada Guaranty, and the Canada Mortgage and Housing Corporation (CMHC).
Typically, the cost of this type of insurance is from 2.8% to 4% of the mortgage amount.  The cost of the insurance is included by lenders in your monthly payments.
It is important to understand two things about mortgage insurance.
It is available to homeowners who purchase a property for less than $1,000,000 and have a down-payment of less than 20%
The benefit of the insurance is paid to the lender, not the homeowner.
Should the homeowner-borrower default on the loan or pass away, the insurance benefit is applied to the loan.
Over 20% Down-payment or above $1M Home Purchase
What happens to home purchases with a down-payment of 20% or more or purchase price of $1 Million and above?
In such cases, a mortgage default insurance won't be required but your lender will want you to have insurance in place. After all, the bigger the loan, the bigger their risk.
If you borrow money from a bank, they will most likely offer you mortgage insurance.
With an insured mortgage, your policy can be used to pay-off the mortgage at the time of your death. This is of great benefit to your family who won't be burdened by a large debt.
Mortgage insurance products from a bank will benefit only your lender and coverage diminishes as you pay off your mortgage.
You should know that this type of insurance can also be purchased from life insurance agents and brokers.  Called mortgage protection insurance, it gives more value for your money and offers additional protection for your family.
Unlike mortgage default insurance, this type of policy can have other unique features, such as Critical Illness Coverage which can be used for medical expenses or pay off your mortgage if you should be diagnosed with a critical illness.
Further, coverage continues even if you transfer a mortgage from one lender to another.
Where to buy Mortgage Insurance
When you are applying for a mortgage, you are vulnerable. Thinking of the debt you are taking on and the consequences brings on a lot of anxiety.
So when a lender asks about getting insurance to pay off your mortgage in case something bad happens to you, "Yes" is the first answer you give. There's no reason not to.
The cost of your insurance coverage will be computed along with your mortgage to get your monthly payment.  It certainly sounds like a good deal and you pat yourself on the back.
But did you know that insurance is a lot cheaper if you buy from insurance brokers or insurance agents?
When you buy from a lender, the product you get is one-size-fits-all. You won't get discounts and would be paying the same rate as everybody else.
How you can Save Money with Mortgage Life Insurance
Insurance is calculated based on factors such as age, health, credit score, occupation, among others.
When you buy insurance from an insurance broker or agent, these factors are taken into account. Whether you smoke or don't smoke also dictates how much you pay.
If you have a healthy lifestyle and are still young, you get lower premiums.
You save more on premiums when you buy insurance from an insurance broker or agent.
So when your lender asks if you want insurance, before you tick the box that says yes, compare insurances online to get the better deal.
Lenders may offer convenience but comparing insurances online first will probably give you savings.
Insurance Companies Can Give More Value for Mortgage Life Insurance
There are other things you need to consider for mortgage insurance.
Level of Coverage
When you buy from mortgage insurance from a lender, your insurance coverage decreases as your mortgage declines.  Benefits from insurance will go directly to the lender upon your death to pay the remaining mortgage.
When you buy mortgage life insurance with an insurance company, your insurance benefits will also be used to pay off your mortgage. However, any remaining benefits goes to your beneficiaries.  Further, your coverage does not decline with your mortgage.
Period of Coverage
One other important thing you need to understand that if you buy mortgage insurance from a bank, your coverage is terminated when your mortgage is completely paid.  After 20 years of payments, you are at an age when you may be hard to re-insure.  So at a time when you are at highest risk, you will be without life insurance coverage.  It will also be much more expensive to obtain life insurance at this time.
However, if you have life insurance as a separate policy, you can be covered even after your mortgage is paid off. If you took out a 20-year term life insurance policy, it is convertible to permanent life insurance at any time.  This means you can get lifetime insurance coverage to protect the future of your loved ones.
Can you move your mortgage and insurance together?
If you find better mortgage rates elsewhere and you decide to go with another lender, your coverage is terminated if you bought a policy from your lender bank. You need to re-apply for coverage and it can work to your disadvantage.
For instance, if you had a 20-year mortgage and have just paid off the first 8 years and decide to transfer your mortgage, you are applying for insurance coverage when you are 8 years older.  By this time, you may have developed health conditions.  Combined with your age, your insurance rate could significantly increase.
If you obtained your insurance from an insurance company and not the lender, your coverage moves with you. You won't have to reapply for coverage if you transfer to another lender.
Mortgage Life Insurance Provides Additional Benefits
A life insurance policy pays tax-free cash benefits to beneficiaries when you die.  The cash benefits can be used for many things such as pay a mortgage and for living expenses of the beneficiaries.
Some life insurance policies also carry critical illness coverage. Benefits can be used to pay a mortgage or medical expenses.
Mortgage insurance plans from lenders offer decreasing coverage as you pay down a mortgage but premiums remain the same. Think about it. You will be paying the same amount for decreasing benefits.
But life insurance from insurance brokers and agents offer the same level of coverage even after you have repaid your loan.
You can choose mortgage life insurance policies to get more value from your insurance coverage.
You have the option to purchase term life insurance which coincides with the term of your mortgage or permanent life insurance.
Permanent life insurance is for lifetime coverage and while more expensive, the cost of premiums remains the same throughout.
Find out what's the cost of life insurance in Quebec and what your best options are.
Consider Life Insurance for Buying a Home
A house is probably the biggest investment anyone would ever make.  Would you risk losing your home if you or your spouse suddenly dies? What happens if only one spouse is left to pay off a huge mortgage?
Mortgage protection insurance is a type of coverage combining term life insurance and critical illness to protect your loved ones from financial implications of your passing or serious illness.
Determining the amount of life insurance coverage you need can be overwhelming. You can speak with insurance professionals to get expert advice on your insurance needs.
Fill-out our short online request form to receive your free insurance quote from one of our partners (insurance brokers and insurers).