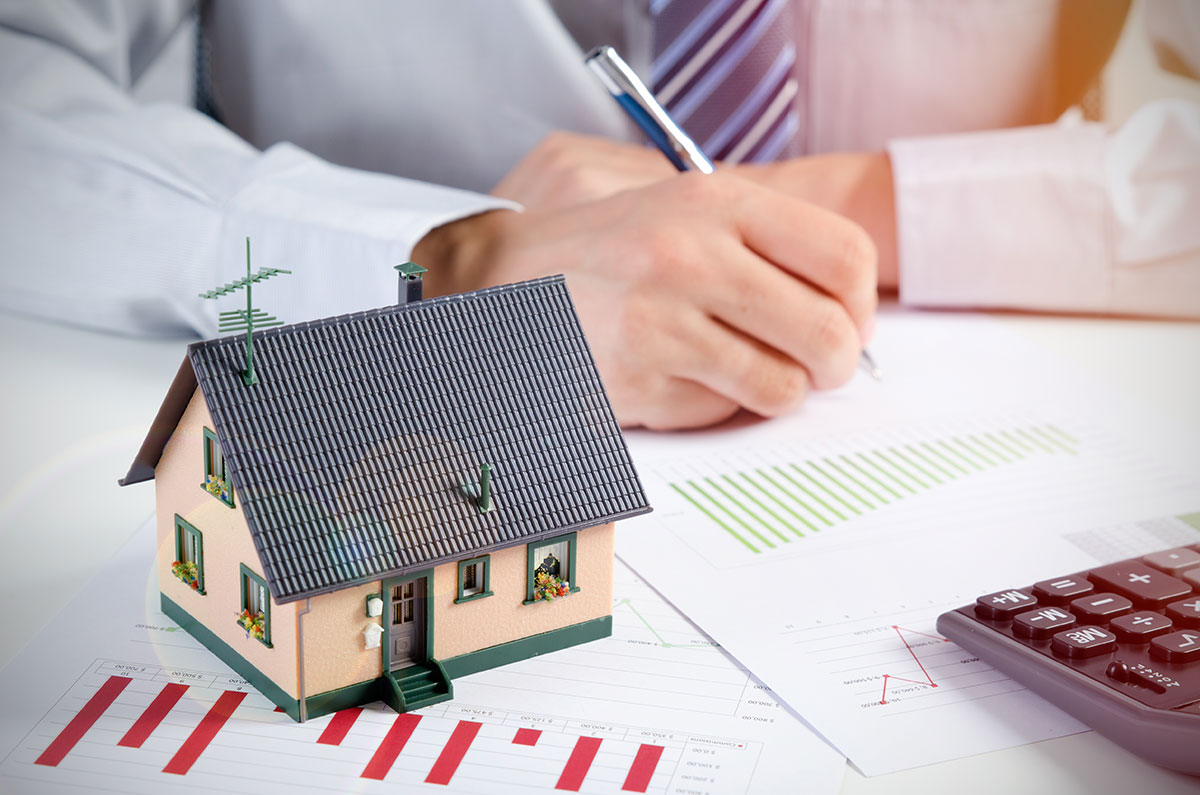 Home insurance comes in two forms – contents insurance for belongings and furniture and building insurance for the building itself and all permanent fixtures.
In the last 10 years, the number of insurance claims have increased from 24.4% to 39.3%, according to the Insurance Bureau of Canada.  The increase has been largely attributed to natural disasters like drought, floods, and fire which have become more frequent of late.
As a result, many Canadians have been forced to file claims, only to discover that their home insurance does not really pay for everything.
For instance, water damage caused by flood is generally not covered by home insurance. However, water damage from a burst pipe on the second floor that saturates the ceiling will likely be covered.
Know what your home insurance Covers
It can be confusing to know what is and what isn't covered by home insurance. After all, it can be painstaking to go through the fine print of a homeowner's insurance policy.
Home insurance policies offer a variety of benefits, some of which you may not be aware of.  You may be spending on cover you don't take advantage of or even worse, you may be paying for cover you don't need.
We've put together 9 things you may not realize are covered by home insurance.
9 Frequently Neglected Benefits from Home Insurance
Homeowners insurance is a powerful protection against many kinds of risks to your most valuable asset – your property.  Depending on your type of cover, you can get protection from many risks including loss or damage to personal belongings, liability for someone being injured on your property, and damage to the home itself.
Many homeowners don't understand well what their home insurance covers. Below are some of the benefits you could get from your home insurance coverage.
1. Locks and Keys Replacement
Most home insurance policies cover replacement of stolen or misplaced keys as well as installation of new locks.
If your locks had been damaged during a break-in, your home insurance will usually pay for repairs and replacements, including your door locks and keys.
Lost keys can also be covered as well, including the hardware fitted and the locksmith's services.  Not all home insurance policies have key cover but it's worth it to check out your policy.
2. Accidental Damage Cover
Most of contents insurance policies have cover for accidental damage for items like audio equipment, TV, mirrors, glass tables, etc.  In households with young children where accidents are likely, this cover could come in very handy.
There are also policies that offer additional protection such as damage to carpets and sofas from accidental spills or scratches.
3. Alternative Housing
Home insurance policies also provide cover for alternative housing. If your house is unfit for occupancy due to a flood, fire, or other reasons, you can claim hotel or bed and breakfast expenses.  Note, however, that there is a maximum amount you can claim.  Some policies also provide emergency funds.
4. Damage from Belligerent Animals
Should a belligerent animal trample the garden or damage your fence, you can get reimbursement for such damages.  Home insurance also covers losses if your dog bites someone. Be sure to inform your insurance company that you have a dog on the property.
5. Items Moved or Items Damaged in a Move
Some home insurance policies also cover items that are moved out of the home such as those taken to a university dorm.  They may also cover damage during a move caused by professional movers. But there are certain stipulations that you should take note of.
Home insurance covers personal possessions but the loss or damage must be due to a listed peril in your policy.  If your possessions get stolen out of a moving truck, your home insurance may cover the loss. This may also apply for damage due to an accident involving the moving truck.  However, limits may be lower for items that are in transport.
It is a good idea to talk to your insurance company a month before a scheduled move to verify your coverage.
6. Spoiled Food
Yes, spoiled food may be covered by your home insurance. For instance, if you have a power cut due to a natural disaster or bad weather conditions and your freezer contents go mush, you may be able to get reimbursement. You'll be surprised how much spoiled food can amount to, sometimes hundreds of dollars.
Many basic home insurance policies cover spoiled food so it pays to check with your insurance if your policy does.
7. Legal Fees
Some home insurance policies include cover for legal expenses incurred due to lawsuits. For instance, if you go to court because of a dispute with your neighbor regarding property lines or personal injury, you can get reimbursement for your legal expenses.
Legal fees are not a joke and could amount to thousands of dollars. It pays to know if your home insurance protects you from financial losses due to legal fees.
8. Identity theft
Identity theft is a serious offense and can cause a person an incredible amount of stress, not to mention financial losses. Majority of identity theft cases arise from stolen laptops or stolen documents.
Basic home insurance won't cover losses or legal fees due to identity theft but there are home insurance policies that include it as an add-on benefit.
Fraud due to identity theft can be difficult to resolve and could take a long time and will require legal action. Some insurers like The Co-Operators provide up to $10,000 for time off from work or legal fees as a result of identity theft.
9. Loss or Damage to Trees and Shrubs
Many homeowners spend a lot of money beautifying their yard or garden with trees and shrubbery.  They could be covered if damaged by a vehicle crashing into your property, lightning, or theft.
It pays to know the inclusions and exclusions of your home insurance to ensure you don't fork out cash when you can get reimbursement from your insurer.  Keep in mind, though, that this list can vary depending on your policy and your insurance provider.  You can use this as a reference but always double-check with your individual insurance coverage.
As insurance claims continue to rise in Canada, it is critical for every homeowner to know the extent or level of protection offered by individual insurance policies. Here are things your home insurance may not cover.
Is it time to replace your homeowner's insurance?
Home insurance coverage is not equal among insurers. Consequently, some options may not be included on an insurance policy.
It is important to check what are the inclusions and exclusions of your own home insurance so that you have a clear idea of what exactly you are paying for.  Doing so can save you from paying for insurance add-ons or paying for replacement or repairs out-of-pocket.
A homeowner's insurance policy is expected to help you recover from a catastrophic loss with cash to replace your damaged building or contents. However, you need to make sure you have the level of protection you actually need.
Get More from your Home Insurance
Many Canadians only have a vague idea of their home insurance until they find themselves in trouble.  Your home insurance doesn't do you much good if you don't know what you are covered for.
For instance, your home may get damaged by flood water and you think your home insurance covers it. Better think again; most insurers don't cover flood damage unless it is specifically listed as a peril or you added flood protection to your policy.
It is always a good idea to review your level of coverage (how much replacement cost for your belongings and building) and the inclusions in your policy.
As a rule of thumb, your level of coverage should be sufficient for replacing the building and its contents, without the cost of the land.
Home Insurance Basics you should review constantly
Home insurance can be basic, standard, or comprehensive.  If you get basic home insurance, it doesn't cover contents so it is less popular among homeowners.  Broad insurance covers perils named in a policy while "all risks" or comprehensive insurance provides coverage for most perils except named exclusions such as flood, earthquakes, and deterioration.  The latter type is the most common that homeowners get and is strongly recommended by most insurance brokers.
In reviewing your home insurance, pay attention to the following:
✓ Level of Coverage
Majority of insurers assess rebuilding costs of your home. Guaranteed replacement cost policies provide coverage for construction of a damaged property, regardless of the amount.  Replacement cost coverage varies from one insurer to the next. For example, many insurance companies place a cap on replacement value of roofs.
You also want to check your contents insurance to be sure you have adequate cover to replace your possessions in case of loss or damage. Verify if you have cash value or replacement value.
If your home's contents are covered for actual cash value, depreciation cost is deducted from the overall value, thereby significantly decreasing the amount of reimbursement from your insurer.
✓ Named Perils
Even if you have all risks or comprehensive coverage, inclusions are not standard. Some insurers include water damage while others exclude it.
You can pay for additional riders to your policy such as flood or earthquake if you live in areas where these risks are high.  In most cases, though, you may need to purchase a separate cover for flood or earthquake.
Sewer back-up is also a peril that has become a big concern for many homeowners.  It is not usually included in home insurance coverage and would need to be added for extra protection.
Other common home insurance riders you may want to consider include:
Scheduled personal property endorsement
For high value items in excess of stated amounts of coverage
Theft coverage protection endorsement
to expand the amount of cover of personal items lost due to theft
Secondary residence premises endorsement
additional coverage of a vacation or second home
Home business
Coverage for equipment in the home used in a home business
Guaranteed replacement cost rider
Guarantees replacement of the home at the cost to rebuild the home
You can supplement your home insurance policy coverage with these riders. The increase in your home insurance premiums due to these riders can range from 1% to 20%, depending on what you are adding. However, they may be worth the price to reduce your risks.
✓ Increasing Cost of Premiums
Home insurance premiums keep rising every year.  Insurance premiums increase even if you haven't filed a claim.
If you feel you are paying too much for your home insurance, it may be time to review your policy and think about switching insurers. The best thing to do is to shop around and get a home insurance quote and ask the right questions from an insurance broker.
Get Your Free Home Insurance Quote to try and Get the Best Deal
It can be challenging to shop for home insurance because comparison is not quick nor easy.  It is not a good strategy to switch insurance companies by basing your decision only on price.
A good way to compare home insurance is to scrutinize the following:
Replacement cost
Make sure your coverage does not place a limit on rebuilding costs. A cheaper premium may be due lower caps on replacement costs.
Liability
Coverage of $2 Million dollars is usual for many homeowners
Water damage and sewer back-up
Level of coverage
Check for inclusions and exclusions because not all policies are the same. You wouldn't want to switch insurers only to lose out on coverage.
Claims handling
You should check the insurance company's claims handling process. You wouldn't want to have to deal with an insurer with a reputation for poor customer service.
A free home insurance quote allows you to compare insurances online from leading Canadian insurers quickly and conveniently. One of our partners (all insurers and insurance brokers) will compare prices for you. By having more options at your fingertips, you can decide on the best home insurance coverage at the best price.
Cut Your Home Insurance Bill with A Free Home Insurance Quote
Do you own a house and a car? If yes, you are most likely paying thousands of dollars every year on home and auto insurance.
Isn't it time to cut down your insurance costs with better insurance deals?
Compare Insurances Online is a perfect one-stop shop for a free insurance quote for home, auto, and life insurance. If you want to cut your insurance bills, you will do well to have a professional compare insurance premiums for you.
You can also consider bundling your insurance coverage under one roof to obtain lower insurance premiums.
Start shopping for better home and auto insurance rates when you fill-out our short online form.
One of our partner brokers or insurers will offer you a solution tailored to your needs.