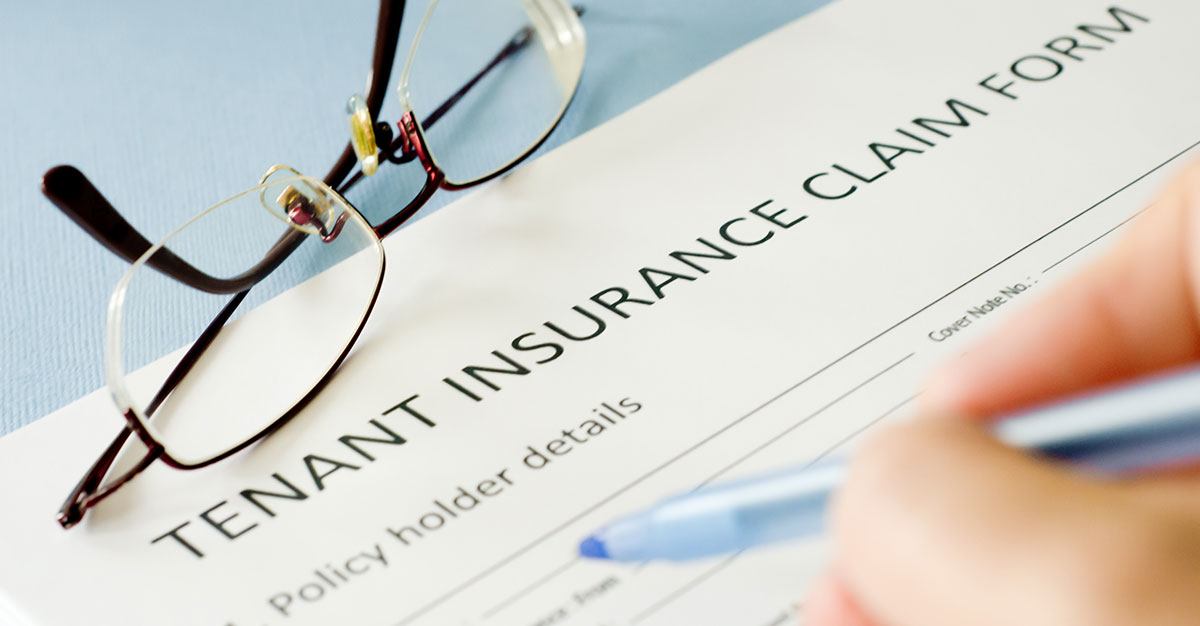 Find the best home insurance for tenants using a free platform to solicit a free quote for your home insurance. You can use this online tool to save money.
Why have tenant home insurance?
Whether you have a small or a large apartment, with a few or a lot of personal property, it is always better to be insured. This is because the insurance of the owner of the building where you reside does not cover your personal property.
This means that if you have a disaster that causes property damage to your furniture, appliances and other property, you are not covered by the insurances of your landlord. You could lose a large amount of money to replace your essentials.
In addition, home insurance (or apartment insurance) means that you are financially supported if you, your spouse, or your family accidentally causes damage to others (civil liability).
For example, your dishwasher breaks and water seeps into your neighbor's underneath your apartment. In this case, you will be held liable for damages and should repay any damage. The amount could easily climb to over $ 1,000.
On the other hand, if the breakage comes from the pipes of the apartment, it will be the owner who will have to pay the bill. This is an important distinction that should be made.
By subscribing to a tenant home insurance policy, you will be protected if an accident happens and avoid paying large sums of money or being forced to declare bankruptcy.

Basically, you can:
Be reimbursed for your property;
Be covered in the event of an accident to others;
Be protected from bankruptcy;
Have peace of mind.
The price to pay in order to be protected from the many unforeseen events of life is worth it. For a reasonable amount of money (especially if you shop around!), you will not have to start from scratch in the event of a disaster.
Types of coverage for home insurance
With good homeowner insurance, you are entitled to compensation (with some limitations) if your personal property is destroyed or altered by:
Wind, hail, lightning;
Fire, smoke, explosion;
Leaks and overflows of water;
Theft, vandalism;
riot;
an earthquake;
Accidental glass breakage
An important principle to remember about the types of damage covered for your apartment – or for all types of home insurance – is unpredictability.
Indeed, various insurance companies will offer you cover for unpredictable events only.
This means that what is considered predictable (flooding, for example) will not be covered. Do not hesitate to ask for more details about the causes of damages that you may have to consider from a home insurance broker or a direct insurer (financial institution).
The Cost of Tenant Insurance
It is difficult to establish a fixed price for home insurance for tenants. Indeed, there are a multitude of variables that will lower or increase the insurance premium payable such as:
The insurance company;
The number of previous claims (claim history);
The selected insurance product;
Inclusions;
The insured amount.
Because of these variables, it is impossible to give a price but we can offer you an overview of the different products offered in the market so that you can make a well- informed choice.
✓ A 2-year policy:your insurance premium remains the same for 2 full years, even if you make a claim.
✓ A combination of insurance:some home insurance companies also offer other types of insurance such as auto insurance. By subscribing to different insurances with the same company, you could get a reduction in the home insurance premium for your apartment.
✓ The "forgiveness" of claims:some insuranceproducts that may be offered to you include a clause that forgives one or more claims within a given period of time.
For example, an insurance company could offer you 1 claim without penalty during a one-year contract. Thus, your insurance premium would not increase if you make a single claim during this period of time.
Several levels of coverage: the price of a home insurance for tenants is affected by the inclusions. A basic coverage will include the bare minimum, while a maximum coverage (all risks) will offer you comprehensive cover!
Specific protection: certain goods (bottles of wine, works of art, jewelry, etc.) can be insured for a certain amount.
It pays to shop for insurance products in order to get value for your money and to be covered based on your needs.
Moreover, it is interesting to know that discounts are offered depending on your circumstances:
You remain in the same location for several years;
You are using a web service;
Your apartment is equipped with an alarm system;
You are a student;
You have never made a claim;
You are a loyal customer to the company;
You are a member of FADOQ.
A good insurance broker will be able to find the best deals available depending on your situation and your needs. You can also contact the insurers yourself to avoid an intermediary.
Compare insurance brokers and direct insurers now for your Tenant Home Insurance
To find the insurance that suits you for the best price, use our service platform. Compare Insurances Online – Home Insurance connects you with insurance experts (our insurer partners) throughout Quebec (Montreal, Laval, Quebec, Trois-Rivieres, Sherbrooke, Saguenay, Gaspe, Val-D'Or, etc.).
You will receive a free quote that you can decide to accept or not. It will be easier for you to find the gem that will give you more coverage for less money!