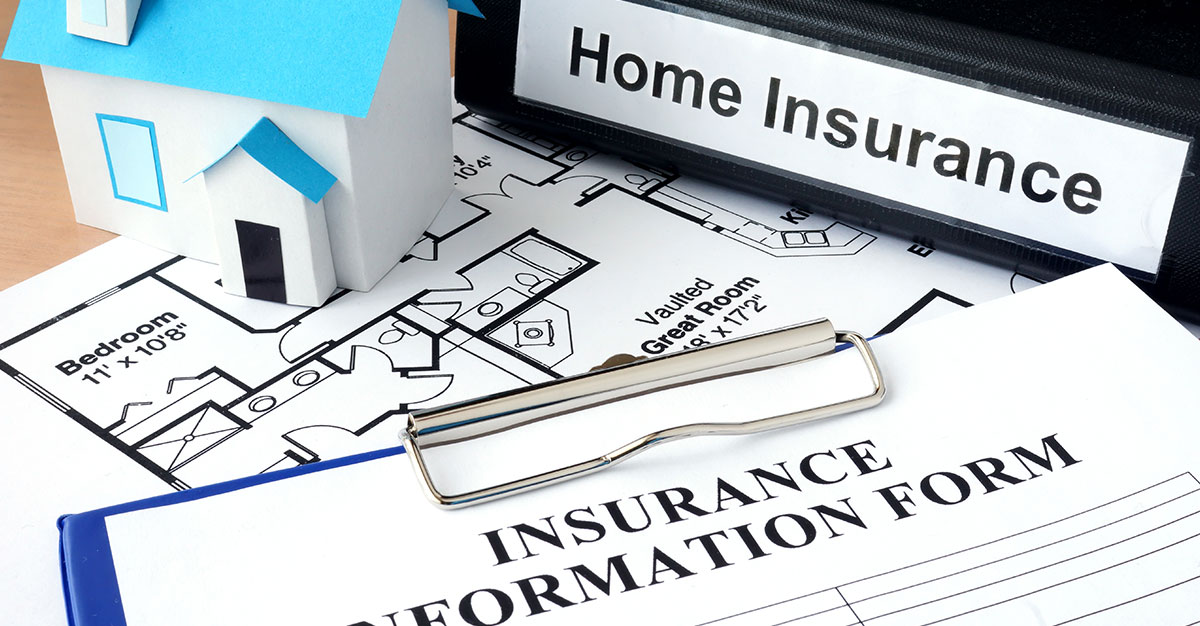 Nobody wants his home to be burglarized. But if it does happen, home and contents insurance can help to minimize a home owner's loss with replacement options.
Your home's contents insurance will enable you to replace your stolen property. It is important to have an inventory of your home's contents.  With complete information (receipts, video, photos, and appraisals that state value of stolen items), it becomes much easier to file a claim with your insurer.
Contents Insurance Protects you from Loss or Damage
Home insurance has several components – cover for your dwelling and cover for its contents.
Contents insurance provides coverage for loss or damage of your personal property inside your home and anywhere you are in the world.  In fact, it covers the laptop your son brought with him to his campus.  It even covers personal property inside your vehicle.
Know your Policy Limits
Just like coverage for your dwelling, your home insurance policy has limits for personal property, even on special items such as jewelry, art, or electronics.
It is critical for a homeowner to have a complete inventory of personal property in the home in case of future losses or damage.
The insurance company will provide reimbursement of stolen or damaged property up to the limits of the policy.  For valuables, you have the option to obtain additional coverage with endorsements or riders.
Check what you need to include in your home inventory.  It is advisable to go room to room in completing your list and to store a copy of your inventory in a safe place, preferably not in your home.  You can also email a copy to yourself or your spouse so you can access an electronic copy.
How much will insurers reimburse for lost or damaged property?
When you file a claim with your home insurance company, the amount you will receive as indemnity for lost or damaged property depends on the replacement cost of your policy.
With full replacement coverage, the insurance company will pay for the cost of replacing your property with the exact item or the most similar one, whatever the current price.  There is no deductible charged to the homeowner.
With actual cash value coverage, the insurance company will pay for the value of the item at the time of loss, with depreciation deducted and the amount of the deductible.  If your deductible is $1000, you will shoulder up to $1,000 of your lost property.
Of course, full replacement coverage costs more in terms of premiums but it does provide a homeowner with complete peace of mind.
Many insurance companies provide customers with a lot of flexibility with coverage options.
For instance, you can choose full replacement cost for your home and actual cash value coverage for contents.  If you have expensive valuables, you can purchase riders or endorsements on selected items to increase set limits.
You need to replace stolen property if you wish to be reimbursed the full replacement value (provided that you have cover for it).
With some insurers, you can choose to replace only certain items but you may only receive replacement value less depreciation cost.  To receive reimbursement for repair or replacement, you must do so as soon as possible.  You may also need to provide receipts.
Insurers Can Give Cash or Kind
Some insurers also provide policyholders with the option to obtain the replacement item from accredited suppliers.  The insurance company makes the payment directly to the supplier.
The cash settlement will be minus the deductible.
Some insurance companies cover the loss or damage by check or via a debit card loaded with the amount of your approved claim.
Replacing or Repairing Damage to Home
If you own a single-detached home, the land your property sits on is not in danger from burglary, fire, or other perils as covered by your insurance policy.  The amount of coverage that you need should be sufficient for rebuilding or replacing your dwelling and your personal property.
Obtaining adequate coverage (not too much or too little) will ensure you have the resources to rebuild in case of total loss without paying high premiums.
Your home insurance will be your lifesaver in case natural events cause havoc in your home.
If your roof gets wrecked by a fallen tree or your fence is blown away by strong winds, replacement and repair of your roof or fence is covered by your home insurance.
Understanding the Claims Process
Home insurance is not as strictly regulated as auto insurance.  Every policy would be different and insurers interpret perils a little differently.
Some policies provide coverage for certain perils such as water damage under one price while others would charge extra for it.
It is critical that you know and understand what is covered by your home insurance so you know exactly what you can file a claim for.
Find out what your coverage is.  All risk home insurance is the broadest type of coverage but it does not cover everything.
How to File a Claim from Home Insurance
If you are a victim of theft of burglary, you must file a police report right away.  Your insurer will require it.  The company will send a claims adjuster to your home to assess the amount of the loss.
If your home sustains weather damage, inform your home insurance company right away. You need to ensure no further damage occurs.  The company will send a representative to inspect the damage.
In many cases, an insurer will have an authorized contractor to conduct the repairs.
If you cannot occupy the home while it is being repaired, your home insurance will also pay for temporary housing as well as other miscellaneous expenses such as food and supplies.
Beware of the Gray Areas in Home Insurance Coverage
There are, however, gray areas in home insurance which can make the claims process tedious and long.
For instance, if a tree falls and lands on your neighbor's property and causes damage, it becomes a bit more complicated.  Because it involves a third party claim, it will be covered by your liability insurance.  If the tree was in good condition, there was nothing you could have done to prevent it.  But if it was rotten or dead, there was negligence on your part.
Home Insurance Is Not for Home Maintenance
Let's say your foundation has cracks and because of seepage, 2 inches of water accumulated in your basement.  In this case, it is a maintenance issue that you failed to resolve.  Your insurer will most likely deny the claim and you will need to pay for the clean-up and replacement of items which were damaged.
The same goes for any roof damage.  If a storm causes holes in your roof, your home insurance will cover it.  But they will also look into how well the roof was maintained.  Depreciation of the roof will be factored in and you will very likely pay for part of the cost to replace it.
Homeowner Negligence Can Invalidate a Claim
It is important to remember that home insurance isn't designed to be a maintenance fund for homeowners.  It is a homeowner's responsibility to maintain a home in good condition or any damage due to negligence or failure to do so could invalidate a claim.
You can find out more about when home insurance can deny a claim to help you understand when and how to file a claim.
The Downside of Home Insurance Claims
Many homeowners will be quick to say that repairs and losses should be charged to their home insurance. They pay expensive premiums so it is only right to claim for losses.
The truth is that filing a home insurance claim is not always in your best interest.
If you file a claim for roof damage, whether your insurer pays it or not, your insurance premiums can spike.
In other words, home insurance should not be treated as a free card.  It must be resorted to only when the loss or damage is way beyond what you can afford, meaning, the bigger expenses.
Home Insurance Claims Backfire
A home insurance claim can also backfire. Companies keep a record of claims history and use this information to calculate your premiums come renewal time.  Even if you change insurers, the information will follow you, too.  Like credit history, it can raise flags with insurers, especially if you have made several claims in the last few years.  Your home insurance rates can increase by as much as 20% and you also lose your discount for no claims.
You may find that your policy pays for many things like lost keys, accidental damage, spoiled food, damage to goods while moving, or even damage from belligerent animals.  Don't take it as an invitation to file a claim for every loss.
Before you file a claim with your home insurance company, check if the cost is worth the rise in your premiums. Your deductible also kicks in first before the insurer makes a payout.
Bottom line: Home insurance is your lifesaver only in cases of major or total losses.
Essential Tips to Home Insurance Claims
Here are a few basic rules to remember when it comes to home insurance claims.
Don't file a claim without considering your deductible.  Consider the risks and rewards of your claim.  If you file a claim for $2,000, after deductible and depreciation costs, you could receive just $500 but your premium could increase from 15% to 20%.  Further, it will stay on your claims record for the next few years.
Review your coverage before filing a claim.  Make sure you are claiming for a covered peril. Most basic home insurance policies don't include flood damage or sewer back-up.  Your claim, even if denied, will remain on your record.
Never file claims for maintenance-related issues.  Make sure to budget finances for maintenance.  The benefit to this is better premiums and zero claims history.
If you are filing a claim, prepare the required paperwork to speed up the claims process.
Get A Free Quote to Compare and Review Home Insurance Premiums
If you are buying home insurance for the first time, you would want to know how to get cheaper home insurance rates.  How do you find the best home insurance?
Don't just go with an insurer referred by your friend or one you found in an advertisement.
Have a professional compare prices for your home insurance. He'll review coverage, insurance company, and prices.
You can request your free quote from one o our partner insurers in Canada. Our network of insurance brokers and insurers can offer you home insurance solutions to suit your needs.  It only takes 2 minutes to fill-out our free online request form.
Because this quote is free and no obligation, you are assured of complete control over your choice of home insurance.
Renewing your home insurance policy? Get your free home insurance quote to get the best value for your money.