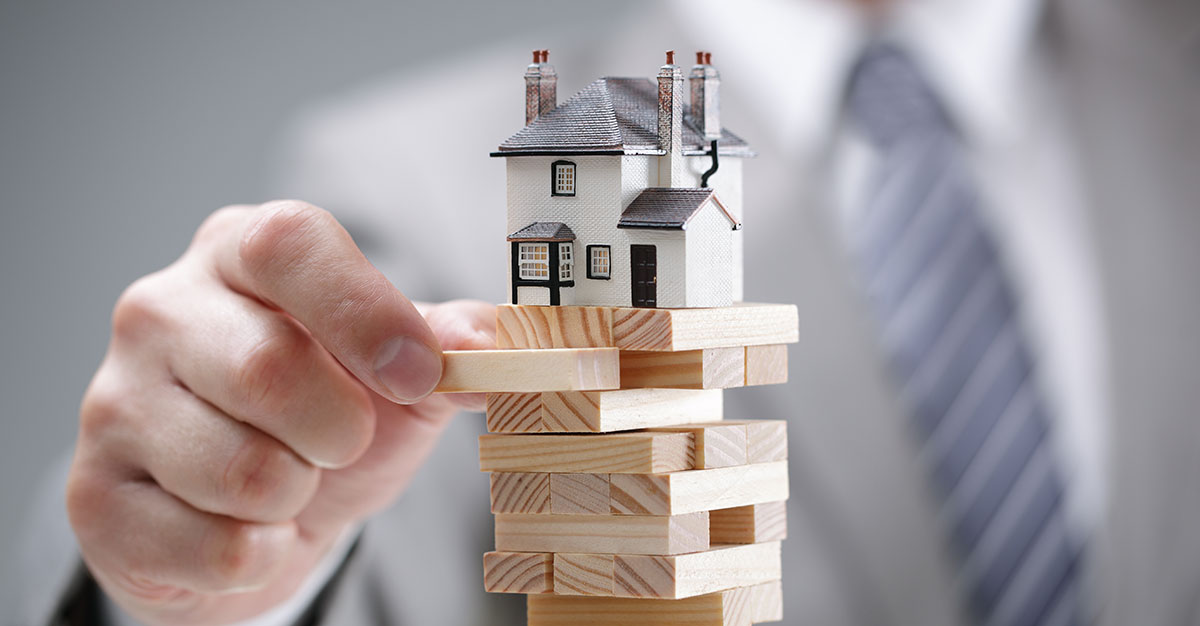 Many Canadian homeowners have home insurance policies. Unfortunately, most of them only have a vague idea of what their policy covers. Some also have many misconceptions about their coverage.
If you have home insurance, it is important to understand the terms and conditions of your policy, the inclusions and exclusions.
Today, many homeowners carry comprehensive home insurance covering building, contents, liability, and living expenses all in one policy.  It pays to have the right coverage for each category.
Named Perils Vs. All Risk Insurance Coverage
Before we differentiate these 2 types of coverage, let's first clarify what is risk.
Risk, or peril, is a term often used by insurers to describe events that may cause damage to an insured property.  Examples of risks include sewer backup, hail, or windstorm.
Based on this definition, a named peril is a risk specifically indicated in the insurance policy.  Named perils are covered while anything else not named is excluded.  The most common perils for home insurance are fire and theft.
Further, only unforeseen perils are covered. Damage due to negligence or poor home maintenance and normal wear and tear are not covered.
When buying home insurance, there are 2 basic things that you need to consider – the risks you want coverage for and the price of your premiums.
Named Perils (Basic or Standard Home Insurance)
Most insurance policies cover the following perils under a standard home insurance policy:
✓ Fire
✓ Theft
✓ Hail
✓ Windstorm
✓ Vehicle Impact
✓ Falling Objects
✓ Snow, Ice, or Sleet
✓ Explosion
This standard home insurance coverage is the simplest and cheapest you can find. It comes with coverage for your personal belongings under named perils. It also comes with liability insurance which provides protection of the homeowner from expenses due to damage caused to other people's property or injury to others.
All-Risk Insurance Coverage (Comprehensive)
All-risk home insurance coverage covers all perils in a standard policy plus more.  Although it says all risk and comprehensive, there are exceptions in the policy.  This type of coverage is more expensive than named peril policy as it provides protection from many types of risks.
Some of the common perils included in an all-risk policy include:
✓ Earth movement
✓ Sewer back-up
✓ Freezing of plumbing, air-conditioning, or sprinkler system
✓ Water damage
It is important to note that perils in an all-risk policy differ from one insurer to another.
For example, water damage claims are on the rise in Canada. Some insurers include it in their comprehensive coverage while others offer it as an additional cover.
Water damage is also a contentious issue because while most homeowner policies will cover accidental damage from burst pipes or heaters, they won't cover it if the cause is wear and tear.
Check what you are covered for
Whether you have named perils or all risk insurance coverage, there are exclusions.  The most glaring differences between the 2 types is the number of perils included and the cost.
War, political events, riots, and nuclear accidents are not covered. There are also simple risks like damage from wear and tear and gradual depletion that are not covered.
It is always possible to obtain additional coverage for some exclusions.  Earthquake and flood are not normally covered by home insurance and requires a separate policy.
Called a rider or endorsement, you can choose additional coverage by paying for that risk.
Home insurance actually covers many perils you may not even have thought of. To learn more about home insurance coverage, check out things you didn't know are covered by your home insurance.
Optional Coverage for Home Insurance
You can customize your home insurance policy with optional cover beyond the basics.
Below you can find more options for coverage you can get that are not usually covered even by all risk home insurance policies.
1. Water Damage (Interior, Exterior, In-Ground)
Water damage is becoming the number 1 threat to homes in Canada. Your home can be covered for water that seeps in because of failed sump-pumps, water main breaks, or sewer back-ups.
2. Earthquake
This optional coverage can compensate you for damage caused by an earthquake.  It won't cover damages after the earthquake.  For some insurers, earthquake insurance is separate.
3. Property endorsements
If you own property such as collectibles, jewelry, or other high-ticket items, you can get property endorsements to increase the amount of your coverage.
4. Additional theft coverage
Most insurance companies have a limitation for personal property lost due to theft.  You can expand the amount of coverage by purchasing additional theft coverage.
5. RV and Watercraft
Most insurance providers don't include watercraft and RVs in home insurance. Auto insurance also don't generally include them.  You can obtain a rider for an RV or watercraft in your home with your home insurance.
6. Home Business
Are you running a business straight out of your home? You have additional risks in case of a fire, especially if you keep valuable inventory, software, or equipment for your business in your home.
Speak to your insurer about what your home insurance will cover for computers, laptops, etc.  If not adequate, you can obtain a rider to your home insurance policy.
What is the Cost of All Risk Home Insurance?
This is a tough question because there is no uniform answer to it.  The cost of all risk home insurance will depend on critical factors including:
✓ Choice of insurance provider
✓ Type of home (single family, multi-family, condo, cottage, rental property)
✓ Location, age, and quality of the property
✓ Replacement cost of the property
✓ Credit history of homeowner
✓ Crime rate in the neighborhood
✓ Additional endorsements
Insurers use these factors to calculate the cost of your all-risk insurance coverage.  Costs between insurers vary because policies also vary in terms of coverage and exclusions.
The best way to get the actual cost for all risk home insurance for your property is to obtain your free home insurance quote.
One of our partners – all insurance agents and brokers – will be happy to assist you with your home insurance needs.
Guaranteed Replacement Policy or Straight Replacement Policy
One of the most important components of your home insurance is the replacement cost stated in your policy.
If misfortune strikes and your house burns down, what would it cost to completely rebuild it?
You are counting on your home insurance to help get you through a very disastrous event and recover everything you have lost.
Thus, it is critical to know if you are covered for the actual amount it would take to rebuild or there is a maximum amount stated in your policy.
Guaranteed replacement policy means the insurer will replace your home, regardless of cost.  This applies to the same size of home and same quality of materials.  This is critical because rebuilding cost increases every year.  This type of policy is more expensive and older homes may not qualify.
Straight replacement policy means the insurer will replace your home up to the maximum amount of the policy.  If the actual cost exceeds the amount provided by your insurance cover, you will be responsible for the difference.
It is a good idea to talk to an insurance broker or insurance agent to know your best options. They can also clarify any questions you may have about the amount of home insurance you need.
Save on Expensive Home Insurance Premiums
Not a few people have neglected their home insurance and lived to regret it.  It is important for you to have the right level of insurance for your home and to be protected from the perils your house is exposed to.
After all, your home is your most important investment.  It is also the place you love the most, you very own sanctuary.  You need to make sure that when something bad happens, you have the resources to repair or rebuild it.
We know home insurance premiums are expensive and you want to save money. But don't compromise on home insurance for a few dollars.
There are simple ways to save on home insurance costs without putting your house on the line.
✓ Did you know that installing a professionally monitored home security system will qualify you to as much as a 20% discount on home insurance premiums? Because a professional alarm system will reduce your home's risk for burglary, fire, flood, and other perils, your insurance company will be happy to reward you for your initiative.
✓ Maintain your home in good condition to prevent damage. With a well-maintained property, you avoid the need to file claims for damage and keep a blemish-free record. This also qualifies you for zero claims discount from your insurance company.
✓ Bundle your home, life, and auto insurance under one insurer.
✓ Before renewing or buying home insurance, get your home insurance quote online to find the best deal.
Get Your Free Home Insurance Quote

Have you decided on what you need for your home insurance?
We know you are busy. It takes a lot of time to go through various insurance websites, talk to different brokers or agents on the phone, just to find the best home insurance.
If you are looking for all risk home insurance for you, you are in the right place.
Fill-out our free quick online request form in just 2 minutes and receive your insurance quote from one of our partners (insurers and insurance brokers).
Our partner insurance brokers work with dozens of insurers in Canada and can offer you insurance products to suit your needs and your budget.
Save time, effort and money and let our partner help you find all-risk home insurance that doesn't hurt your wallet.
For any of your insurance needs, our partner insurers have comprehensive solutions that would fit your lifestyle and your budget.