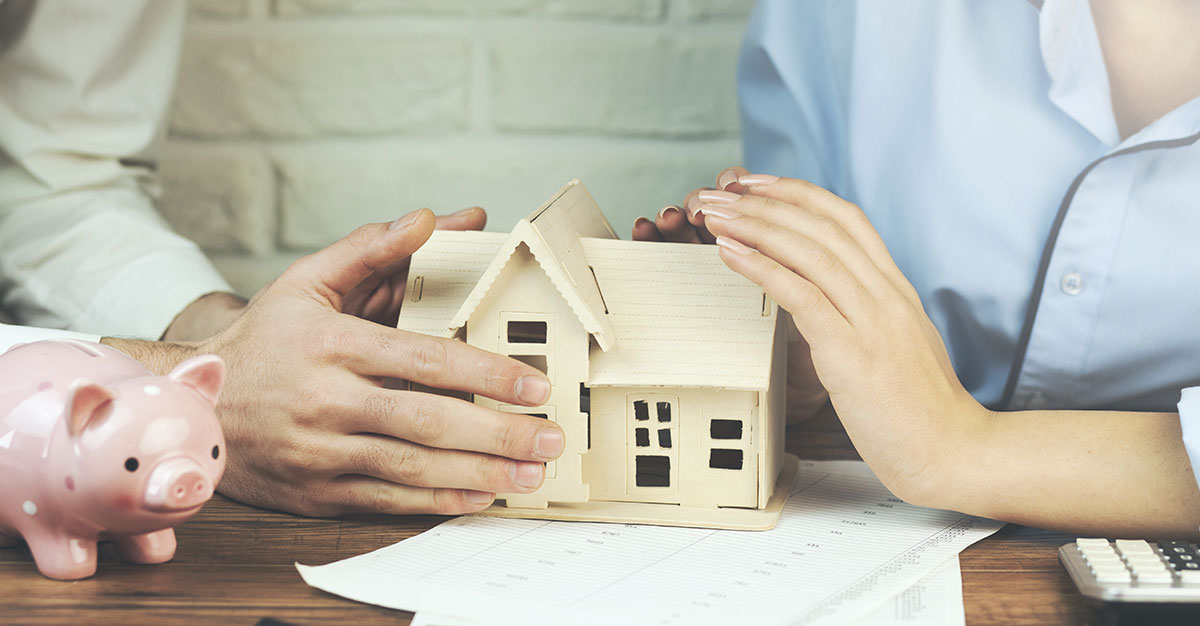 Home insurance is insurance protection that every homeowner needs to buy.  Such policies protect the home and everything in it against theft, loss, and damage.
You invested a lot of money to buy your own house. Imagine what would happen if you lose your house to a fire? How would you rebuild it and replace everything that you lost?
Your home is your castle. It is necessary to protect it from all types of perils, especially those that are not within your control.
Home insurance will pay for huge expenses you can't afford after a natural disaster such as rebuilding after a fire and replacing your belongings.
Best Insurance for Your Type of Home
Before you buy home insurance, it is important to know that there is the right one for every type of home. You can choose from condo insurance, renters insurance, and homeowners insurance to suit your needs.
Condo insurance is tailored to protect condo owners from loss involving a condo unit.
Renters insurance is specifically designed for renters and focuses on personal property rather than the building.  It is also cheaper than homeowner's insurance.
Home insurance covers the structure and its contents.  If you purchased your home through a lender, you would be required to have home insurance in case of damage.
Different Types of Home Insurance Coverage
Your coverage means the maximum amount your insurer will pay if you make a claim for damage or loss based on what your policy includes.
Many Canadians buy home insurance without really understanding what their policy includes and excludes.  Now this is a huge mistake.
If you don't really know what your home insurance covers, it won't do you any good.  In fact, you might find out too late that it doesn't protect you at all.
What type of home insurance do you need?
Home insurance is available in 3 varieties – basic, broad, and comprehensive.
Basic is, of course, the cheapest kind but is not common because it only protects the building and not your personal property.
Broad home insurance covers both building and personal property. However, it only provides coverage against specified perils.
Comprehensive home insurance, also called all-perils, provides protection against most calamities except for flood and earthquake. Despite the name, it does not really cover everything but it does provide the broadest type of protection.
Most insurance agents and brokers would recommend comprehensive insurance. Before you sign on the dotted line, though, run a fine tooth comb on the list of exclusions in the policy.  There are policies that cover water damage while others don't.  If you work from home, check the clause on home business because it may not be covered.
Recently, sewer back-up has caused damage to many Canadian homes, making it a big issue when it comes to home insurance.  Check if it is covered because you can always add riders to your policy for items you need protection from but are excluded.
Flood and earthquake coverage may need to be purchased separately.
Building insurance, Contents insurance, and Liability insurance
If you own your house, your insurance policy would cover the building and other structures on your property.  The amount of coverage is important because:
It dictates how much you can get to rebuild the house in case it is completely destroyed
It affects how much you pay for your premiums
For purposes of insurance, the amount should be equal to what it would cost to rebuild the house, not market value, and without the value of the land.
If over the course of time you make any renovations to your home or additional structures such as a swimming pool or patio, you must inform your insurer and adjust the amount of coverage.
Find out what happens if the cost to rebuild your home exceeds the limits of your home insurance.
Take stock of your Personal Property
To determine how much you require for contents insurance, it is important to take stock of what you own.  Prepare an inventory of your belongings including appliances, jewelry, furniture, clothing, and electronics.
Note that there would be limits to every type of property you list.  For example, jewelry may have a sub-limit of $5,000, depending on your policy.
Cover for Accidents and Injuries
Whether you rent or own the home, you may be held liable for injury to another person who is on your property.  You could also be held liable for damage you cause to other people's property. For instance, if a visitor to your home gets injured while on your property or you accidentally injure someone while you are outside your home, your liability coverage can pay for damage or injury up to the limit of your policy.
Personal liability coverage applies in the home and anywhere in the world.  However, injury to you or members of your household are not covered.
Your home insurance won't cover everything. Check what are the things not covered by home insurance to see if you want to get an additional policy.
Home Insurance Pays for Temporary Accommodation
If your home is unlivable while under repair, your home insurance could cover you for temporary accommodation.  You could be reimbursed for hotel expenses and even food.  Now before you get any big ideas, your temporary housing allowance and food will have limits. Sorry, you can't stay in 5-star hotels or eat at fine dining free of charge.
Working from home or have a home business?
Do you work from home or run a business from home?  Your home insurance won't cover damage to your software, equipment, inventory, or for liability.
For example, it may seem like a great idea to rent out your place for a month through property sharing sites like Airbnb while you are on vacation.  That practice has become quite profitable nowadays.  Unfortunately, your home insurance may not cover you for damage caused by temporary renters.
The best thing to do is to speak to your insurance provider about your home insurance policy and whether it covers your business.  If not, explore what your options are to get coverage.
Getting the Right Amount of Home Insurance Coverage
Whether you are buying a new home and looking for home insurance or renewing your current policy, it is critical to pay attention to the right amount of coverage.  The amount should be sufficient to rebuild your property in the same quality.
For this reason, it is important to revisit the amount of coverage every time you renew your insurance policy.
There are policies that guarantee full replacement value of your home, regardless of the amount of coverage.
In the same manner, you should revisit the amount of your contents insurance and update your insurer of any changes in the value of your personal property.
It is advisable to receive an insurance quote before buying home insurance or renewing a current policy.  You can save money from your premiums with a free home insurance quote.
How much does home insurance cost?
Premiums are what you pay for your home insurance.  To determine the cost of your premiums, the insurance company will take the following factors in consideration:
✓ Type of home (single-family, semi-detached, condo, seasonal home)
✓ Age, size, location, materials used to build the home
✓ Property value and contents
✓ Crime rate in the area
✓ Your credit history
✓ Type of policy selected and amount of coverage
✓ Amount of the deductible
Your credit history can directly affect your home insurance rate.  A higher deductible also lowers your insurance premium. A deductible is the amount that you agree to shoulder when you file a claim for damage before the company pays compensation.  If your deductible is $1,000, you can only claim for damage in excess of $1,000.
You can save on home insurance premiums with a few simple strategies.  You qualify for discounts from your home insurance if
✓ You have zero claims history
✓ Maintain a good credit score
✓ Install a professional monitored home security system on your property
You can also save on premiums when you compare multiple home insurance quotes online from leading Canadian insurers.
Insurance Brokers Can Help Find the Best Insurance
There are many insurance companies providing good home insurance coverage. It can be time consuming, not to mention confusing, to go over each and every type of policy out there.
Insurance brokers work with dozens of insurance companies and can help you find the best insurance product based on your needs and budget.
As insurance experts, they can present you with recommendations that are tailored to what you need.  They will also do all the legwork without charging you for the service.
We have partnered with many insurance brokers who can assist you with your home insurance needs.
Get A Free Home Insurance Quote – for Your Needs!

Each time you renew your policy, it's likely that your premium will increase, sometimes by as much as 20%.
Our partner insurance agents and brokers can provide home insurance products tailored to your needs.
Obtain your free home insurance quote to find cheaper home insurance. There is no obligation on your part to buy if you are not satisfied.
Our aim is to connect you with the right insurance providers through our partner brokers and agents. This ultimately saves you time, effort, and money for your home insurance.
Fill-out our quick online request form to receive your free home insurance quote.