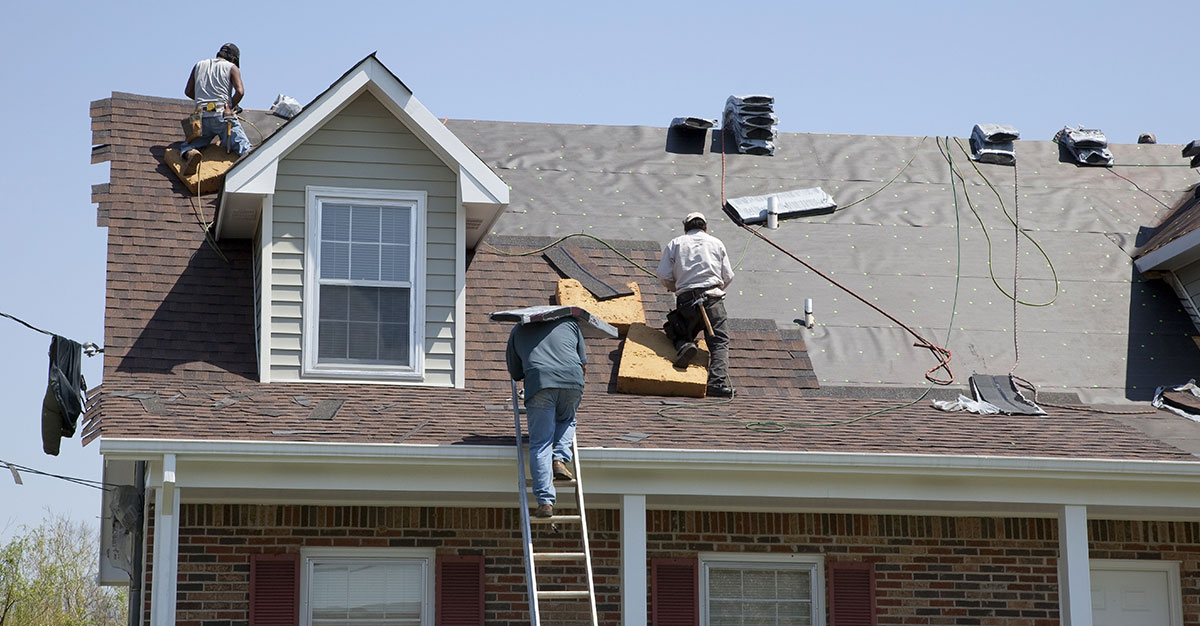 6 Things Your Home Insurance Doesn't Cover
Home insurance is on every homeowner's shopping list every year.  Not only are homeowners told that it is essential to protect your investment from damage but it is also required by all lenders.
Considering that a homeowner usually looks for home insurance to fulfill financing requirements, it is very possible that they fail to look at the real purpose of the insurance policy.
Basic Home Insurance May Not Be Adequate
In truth, a homebuyer would be trying to save on costs because the down-payment and real estate costs are quite substantial.  Home insurance would hardly be a priority and most likely, a policy that meets the lender's requirement would suffice.
There is nothing wrong with this kind of attitude to have minimum insurance in place. Until, of course, something bad actually happens and your home insurance policy won't be enough to cover your loss.
Don't let your home insurance take you by surprise.  Know what is and isn't covered by your policy.
What Home Insurance Covers
Home insurance offers protection for many types of risks.  Your type of home insurance policy dictates what risks you can be protected against. Below is a brief overview of the different types of home insurance coverage.
Basic Home Protection
Basic or standard home insurance provides protection from 4 common losses – damage to the building, loss of personal property, liability, and additional living expenses.
Your policy covers the cost to rebuild your home if it is damaged due to specified perils. These common perils usually include:
Fire
Wind
Hail
Lightning
Falling Object (excluding due to earth movement)
Vehicle Impact
Explosion
Water damage may be included or excluded, depending on your choice of insurer.
Under basic or standard home insurance, your policy will cover loss of personal belongings as a result of theft or natural disaster.  The cost of replacement would be limited to amounts stated in your policy.
It also pays for temporary housing and other living expenses should your home be unlivable due to damage or repairs. Generally, basic insurance pays 10% to 20% of your coverage for the dwelling portion of the policy.
Comprehensive Home Insurance
Unlike standard home insurance coverage, comprehensive home insurance offers broader protection from many other risks not included in a standard policy.  It is also referred to as all-risk home insurance.
It covers you for almost every type of peril except for these common exceptions:
✓ Earthquake
✓ Flood including water build-up after a heavy rain
✓ War or terrorism
✓ Sewer back-up
✓ Damage due to wear and tear
✓ Boilers
All policies vary so it is critical that you read the fine print before buying insurance.  These exceptions may be covered by purchasing a separate policy or additional coverage.
If your home is mortgaged, your lender would require you to carry an all-risk insurance coverage.
Broad Home Insurance Coverage
If basic home insurance is not adequate and comprehensive insurance is too expensive, you can consider broad home insurance.  It is a compromise between these 2 policies.  It usually offers comprehensive coverage on the dwelling and named perils on the contents insurance.
There are ways to save on home insurance without compromising your level of coverage.
Check your Policy's Replacement Cost
One very critical feature you must look into when buying home insurance or renewing your current insurance is the replacement cost.
Is your insurance coverage enough for you to rebuild your home in case it is totally or partially destroyed?
How much will your policy pay for loss of your personal belongings in case of fire or theft and you lose everything?
Full replacement value for your Dwelling
Some policies have guaranteed replacement cost which means no matter how much it costs to rebuild, your insurer will pay for it.  This is, of course, the most expensive type of coverage you can get.  It is also important because construction costs continue to rise.  If you home insurance coverage is inadequate, you wouldn't have the funds to rebuild if disaster strikes.
Find out what happens if cost to rebuild exceeds your home insurance limit.
Don't Count the Land, Just the Building
When determining how much home insurance to buy, don't confuse building cost with market value.  You only need to buy insurance up to the amount it will take to repair or rebuild it to if the structure gets damaged.  Overestimating it, such as including land value, will only increase your premiums unnecessarily.
The cost of your home insurance premiums depends largely on your dwelling coverage.  So the only question you should ask would be, "How much do I need to rebuild my current home using the same materials?"
Coverage for your Personal Property
To determine how much insurance you need for your personal property, it is important to take stock of what you own.
Most insurers recommend obtaining coverage for personal property at 50% of the value of your dwelling insurance.
To give you an idea of what personal property covers, ask yourself this question.  "If your house is turned upside down, what would fall out from it?"  For most homeowners, that would be furniture, appliances, electronics, clothing, jewelry, and collectibles like art.
Generally, if your dwelling insurance is $200,000, your contents insurance should be a minimum of $100,000.
It is always a good idea to make an inventory of your personal property and keep receipts and photographs as evidence.
You can always get a free home insurance quote to find the best deal for your home.
Coverage for Liability
Let's say your dog bites the post man or delivery guy, you could be held liable for injuries or other damages.  Without liability insurance, you'll be paying thousands of dollars from your own pocket.
The liability coverage of your home insurance can be from $100,000 to $300,000, as recommended by the Insurance Information Institute.  Wealthier homeowners can purchase an umbrella liability policy.
It is advisable to practice risk management in your home avoid liability claims.
Home Insurance Won't Pay for These 6 Things
You depend on your home insurance to help you start over if disaster should damage your home.  For most cases, it will cover damage and help you to make a fresh start.
There are things, however, that standard home insurance won't pay for. Knowing what these are will ensure you are not left out in the cold.
Mold
Standard home insurance policies don't usually pay for mold damage or they set limits for it.
There are some insurers that could offer an endorsement on your policy but you will need to pay more for your insurance.
It is better to prevent mold from growing in your home.  It is critical to eliminate moisture immediately from your basement and other places where mold usually grows.
Earth Movement
Most insurance policies, standard or broad, exclude earth movement. This means your insurance doesn't cover damage from landslides or earthquakes.  If you get a sinkhole, your insurance won't pay for it.
Termite and Other Pest Infestation
If a termite colony slowly but methodically damages your home, you are in deep trouble.  Your home insurance won't bail you out.
Termites can destroy support beams and other wood components of your home over time.  Repairs can run up to thousands of dollars.
Thus, it is important to schedule regular termite inspection with your local pest control company.  Early intervention will ensure your home is free of termites.
Sewer Back-Up
In the last decade, sewer back-up has become a huge threat to homeowners in Canada.  Unfortunately, most home insurance policies don't cover it.
Back-ups can also include pipelines that handle raw sewage and storm water. If a sewer back-up occurs in your home, it could damage your walls, electrical systems, and furniture.
It is easy to get extra insurance through policy riders or endorsements for sewer back-ups.  You can talk to your insurance broker or agent about adding this protection to your insurance coverage.
Flood
In the last few years, Canadians have experienced severe flooding in Quebec, Alberta, New Brunswick, Ontario, and British Columbia, and Manitoba.
Flood isn't covered by standard home insurance.  Due to this emerging threat to homeowners, insurers are now offering flood insurance coverage.  Homeowners usually need to purchase a separate insurance for it.
According to the Insurance Bureau of Canada, the average cost of damage from severe weather in Canada now stands at $400 million a year.
If you live in a flood-prone area, you may wish to obtain flood insurance coverage for your home.
Damage from Wear and Tear
Damage to your home's exterior caused by wear and tear, rust, corrosion, or deterioration are not covered by your home insurance.  You can't get a maintenance fund for the upkeep of your home from your policy.  For instance, if you have not replaced your roof for many years and a storm blows off its shingles, you won't get reimbursed by your insurer.
What exactly falls under wear and tear?  Any damage due to negligence in home maintenance or as a result of natural aging.  Every homeowner is expected to keep a home from falling into disrepair by managing worn-out flooring, roofing, and the home's exterior and interior over time.
Get Adequate Home Insurance Protection – Get  A Home Insurance Quote
Now you know that there are things not covered by your home insurance, it may be a good time to get adequate coverage.
You can upgrade your basic home insurance policy by buying extra coverage you need.
By having one of our partner insurers compare the price of premiums for you, you can find home insurance coverage at a price you can afford.
When you fill-out our free quick online form, you will receive your free quote for a home insurance product tailored to your needs by one of our partners (insurance brokers and insurers).
This home insurance quote is free and no obligation on your part.
You can also receive valuable advice regarding your home insurance needs from this qualified insurance agent or broker.
Don't wait until disaster strikes before you buy home insurance.