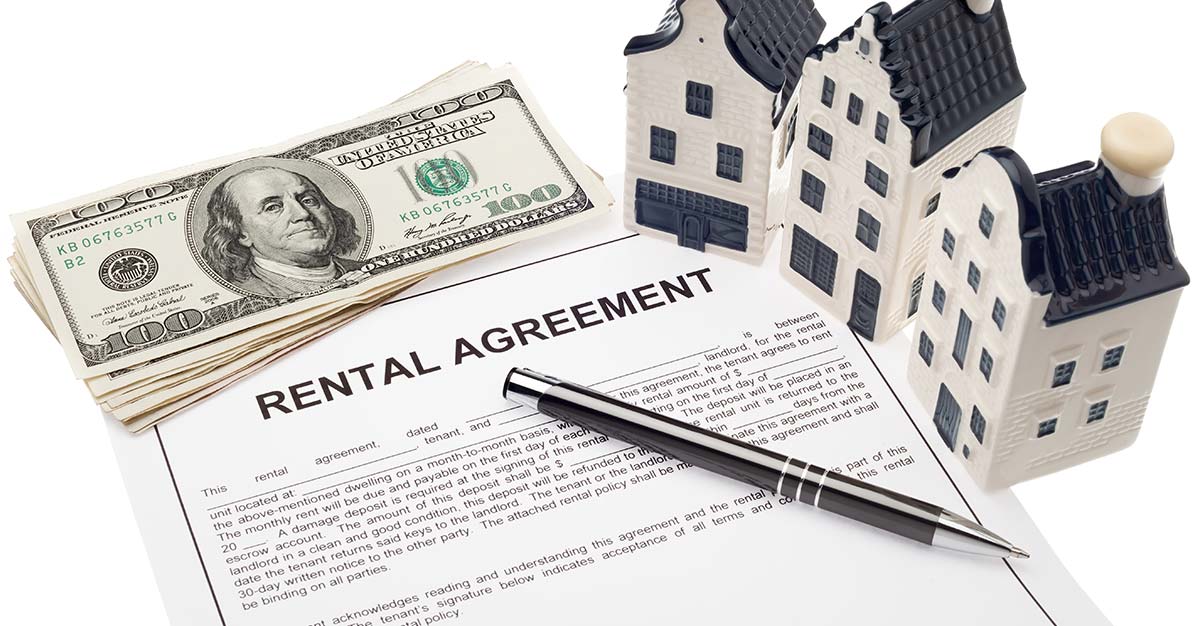 Renting out a room or your house to make some extra money is profitable. However, make sure you are insured before you do.
With the convenience of sites like Air BNB, renting out a home has become an irresistible temptation, especially if you are going to be away for a month or two. The lure of easy money could make a one-time deal become an ongoing home business.
There are, however, inherent risks to renting out a home.   The easy cash comes with some heavy risks such as loss or damage to your property.
Get Insured for Bed-and-Breakfast out of Home
Data shows that more and more Canadians are cashing in on the lucrative property rental market.  Many consumers may not have thought about restrictions on their insurance coverage which can leave them heavily exposed to financial risks.
A home-based business is at great risk for liability.  Insurance providers recommend getting a separate home insurance business policy to help mitigate these risks.
​​Some people may not realize that they need to inform their insurance company if they are using their home for commercial purposes.
According to studies from the Insurance Bureau of Canada, roughly 39% of Canadians with a home-based business have no insurance coverage for their business.
Whether you rent out your property twice a year or on a continuous basis, or operate a daycare or a delivery service from home, your losses may not be covered if you fail to disclose such information.
You may be saving money on premiums now but may live to regret it much later when you incur heavy losses or damage.
Benefits of Business Insurance and Liability Coverage
Renting out a cottage has been a trend for years, especially in the summer.
Today, homeowners have been making money out of renting a home for a few days, or a month, while the homeowner himself takes a vacation abroad.
The rules are clear about this type of situation. A standard home insurance policy will not cover any damage or loss if the insurer is unaware that the property is being used for commercial purposes.
If you are renting out your basement apartment, insurers have no problem with that and don't care about the legalities. They do, however, want to know so they can adjust your coverage.
Even if you have to pay a 10% increase in premium, its peanuts compared to your property which could be worth hundreds of thousands of dollars.
Consider the following scenarios.
✓ What if a paying guest falls down the stairs and gets injured and sues you?
✓ What happens paying guests have a wild party that results in damage to your carpet, flooring, furniture, etc.?
✓ What if a guest accidentally sets fire to your property?
Business insurance will cover you for damage as well as legal expenses in case of a lawsuit.
If you have an existing home insurance coverage, work with your insurer or insurance agent to determine your best coverage.
Effects to Home Insurance Coverage of Home-sharing Sites Like Air BNB
The emergence of short-term rental sites online has brought about a welcome innovation for both travelers looking for affordable accommodations and to homeowners looking for extra income.
Lending your home and your personal belongings to complete strangers could have unpleasant surprises. There have been instances of damage caused from irresponsible partying by guests or guests injured while staying in a rented house. Then there is also the likelihood of theft.
From an insurer's perspective, renting your place for money changes the purpose of your residence and it becomes a small-scale hotel.  Even if it is occasional, it is still commercial in nature and no longer becomes just a residence.
The question is: Are travelers and hosts protected from risks?
There is this incident of a Montreal homeowner who rented out her condo to a couple for a week that she's on vacation in Toronto.  She returned to find her condo trashed.  Her insurer denied her claim for reimbursement because she had engaged in a commercial activity that was not covered by her policy.
You should also keep in mind that you may have liability if a paying guest gets injured. How will you pay for a claim and legal expenses if your home insurance won't cover you?
Check If your Partner Site Has Host Insurance
Airbnb has recently launched its own host protection program to mitigate the risks of homeowners. Their insurance coverage also covers liability to protect hosts from legal and medical expenses.
Under the Airbnb Host Guarantee, a host is protected from damage of up to $1,000,000 if a guest damages a property.  It does not, however, include cash and collectibles, securities, jewelry, artwork, or personal liability.
Further, Airbnb's insurance protection is not designed to take the place of a host's own home insurance policy and may not cover all locations. Check whether you are covered by such an insurance from your partner site.
Your standard home insurance will not cover any damage or loss incurred while your property is in the hands of paying guests. You need to talk to your insurance company and get the right coverage that includes the risks you are exposed to when renting out to strangers.
Your insurer may increase your premium but the amount would be minimal compared to your potential financial losses.
Home-based Business Insurance Vs. Landlord Insurance
If you rent out your home for short periods, your home insurance company will require you to get a business insurance.
However, if you are renting out a property for long periods such as 6 months or a year, you will need landlord insurance.
While both types of insurance are designed for coverage of a rented property, they may have different terms and conditions.
Home-based business insurance is for individuals who operate a business from the home they live in.  On the other hand, landlord insurance generally emphasizes on coverage for the building, liability, and special features such as rent default.
If you are renting out your home or townhouse under a long-term lease, you should consider the benefits of landlord insurance.
Some home insurance companies offer seasonal insurance coverage for cottages rented out.
Common Questions about Home-Based Business Insurance
Now that you know you have an option to get insurance protection for your home-sharing business, you may still have questions to help you decide.
Below are answers to common questions about home-based insurance.
Am I covered by my home insurance cover if I am renting out my house one time only for 2 weeks?
You could be covered by your home insurance if you plan on renting your house for a single occasion. But you should check with your insurance company because insurers have different requirements.  You may be required to give them advance notice and may need to pay for an endorsement.
Does my home insurance cover personal property of guests?
Your standard home insurance won't cover personal property of a paying guest. If a burglary occurs while guests are staying on your property, they would need to claim for their renter's insurance.
What insurance should I get if I want to rent out my property on multiple occasions?
Renting out a property on an ongoing business is considered a business and would need appropriate business insurance.  Any loss or damage incurred related to rental agreements with third-parties won't be covered by standard home insurance.
Is home-based business insurance more expensive than regular home insurance?
The cost of home-based business insurance will depend on multiple factors such as the nature of the business you operate, location of your property, the perils covered by your policy, the amount of your liability, and the value of your property and equipment you keep on the premises.
For properties that are rented on a continuous basis, you have visitors coming and going that could increase your risks.  It could be more expensive than a home-based business that don't have employees or visitors.
Can I get an endorsement with my home insurance to cover my home-based business?
Depending on the insurance company, it may be possible to get an extension or an endorsement to your home insurance. This is, of course, better than having no insurance at all. However, it may not be the most ideal solution. The best coverage would a business insurance policy with commercial property and general liability coverage that is tailored to your business activity.
Be Covered for Risks
Inviting paying guests to your home, whether short or long-term, carries some risks. It is smart to get coverage for those risks.
Read your home insurance policy to understand the terms and conditions and get appropriate coverage to cover the gaps.
Depending on the frequency and conditions of your rentals, some individuals may continue with their current home insurance and adjust limitations for theft and the deductible amount.
This will also depend on your insurer if the company agrees to provide coverage under your home insurance.
Get your free home insurance quote for renting out your property in Quebec.  Our broker partners and agents representing some of the Top Home Insurers in Quebec  will gladly provide you with your very own quote and advice on your insurance needs.
Precautions to Take When Renting Out a Home
Like any commercial activity, renting out a home must be thoroughly planned and risks mitigated.
✓ Talk to your insurance broker or agent and get advice about your necessary coverage.
✓ Screen potential guests thoroughly before providing them access to your home. While some home-sharing sites do background checks on renters, you can go a step further by asking for identification papers and a deposit, including for damage.
✓ Check if guests have renters' insurance and what their policy covers.
✓ Ensure you have the right home-based business insurance in place before renting out your home.
Home sharing provides unique opportunities for earning money.  But before entering into any rental agreement, educate yourself on the risks and get protection from unpleasant surprises.
Get A Free and No Obligation Home Insurance Quote
Insurance companies are expanding business insurance solutions to include more than just store-based businesses.
No matter what home-based business you have, you can take advantage of innovative and comprehensive insurance policies for your protection.
Your property is your most valuable asset and you want to ensure that it remains intact and safe when you rent out for short or long term periods.
Reveive a quote for home-based business insurance available in the province of Quebec.
Fill-out our free short online form today to connect with one of our broker partners and get your free quote shortly.