Home insurance is not mandatory in Quebec but all homeowners should have one. Why? Because your home is your most valuable asset and you need to protect it and your finances from the risk of damage or loss.
A home insurance policy can compensate you for the loss of your personal belongings. It can also compensate you for damage to your home due to fire, hail, wind, and other unforeseen events.
Home insurance policies vary from one insurer to the next in terms of coverage and price. To get the best value, shop around and compare multiple quotes using our vast network of insurance brokers and insurance companies.
The largest home insurers in Quebec are…….
Find the best home insurance in the market with our partner home insurance brokers.  They will be able to offer you what's best for you by shopping in many financial institutions offering a variety of insurance products.
Fill-out our form to get a free quote from one of our partners (home insurance brokers and insurers in Quebec).
Top Home Insurance Companies in Quebec
Below is a brief overview of the major insurance companies in Quebec.
Desjardins Assurances: The Desjardins Home Insurance Division was created in 1987 and the Desjardins Group in 1944. This long history makes it an institution well-known to Quebecers.  You can benefit from a 24-hour service for claims, online claims filing, and evening sales services.
Home insurance products are available whether you are a home owner, co-owner, or tenant.
Bel-Air Direct: Founded in 1955, Bel-Air Direct has been a pioneer in the insurance industry with the establishment of an internet service in the 90s. Moreover, you can speak to an insurance agent from Monday to Saturday.
A case management service also allows you to track the processing status of an insurance claim at any time. You have a choice of insurance products that includes liability, designated risks, as well as optional protection that match your specific needs.
National Bank: The National Bank was created in 1859 but insurance services under this name started in 2001. Its website contains a lot of clear information for a client who is not an insurance specialist.
Your home, condo, apartment, cottage, and income property will benefit from custom protection.  You can also choose protection from water damage, including water infiltration.
La Capitale: This company has existed since 1940 and is distinguished by its conscientiousness and social responsibility. In particular, it donates money to several hundred organizations.
You have at your convenience home insurance for owners of second home, tenants, co-owners, and owners.
Industrial Alliance: This company began its activities in the field of finance in 1892 and in 1905 for insurance products.
Industrial Alliance offers coverage tailored to your needs.  As for services, it is available 7 days a week 24 hours a day, both by phone and online.  Further, you will be fully supported for help with disaster recovery services.
PMT ROY: Present in Eastern Quebec, PMT Roy has been in existence since 1927.  Home insurance brokers can find the best financial products from their partners (Intact Insurance and Promotuel, among others)
In addition to the usual insurance products, you can insure your valuable home.
Promutuel: More than 160 years of experience in the insurance industry- that's what Promutuel offers. The values described by the company are unity and jobs creation.
Renters, owners, and co-owners can find insurance products from Promutuel.  In addition, some discounts may apply to your situation (end of mortgage, multi-unit discount, recent house rebate, etc.)
SSQ Insurance: Since 1944, SSQ Insurance has contributed to Quebec's history.
Get the usual covers in addition to a legal insurance service that allows you to have legal notices about a variety of topics.  Also, there is a possibility to receive a complete alarm system that lowers your insurance premium.
TD Canada Trust: Compare the insurance policies (Gold, Platinum, and Platinum Plus) of TD Canada Trust to find out what is covered and at what price. The company was created in 2000.
In addition, you will be able to use a tool from their website that allows you to obtain insurance (owner, co-owner, and tenant) that suits your situation and needs.
Intact Insurance: Since 2003, Intact has established itself as one of the biggest insurance companies in Canada.
Intact operates with more than 6,000 brokerage firms from coast to coast.  Aside from obtaining the usual insurance products, you can benefit from targeted offers including a discount for FADOQ members.
Considering what many insurance companies offer (different coverage, different prices, and targeted discounts), a home insurance broker will know what is best for you because of his extensive experience and knowledge of the insurance market.
Year Established
Insurance
Products
How to Insure
Advantages
Complaints
Gardens
1944
Auto, Motor home, pets, business, life, health, savings
With or Without broker
Rebate 0 Loss

Discount for
Alarm system

Phone

Online

Bel-Air Direct
1955
Car
HomeSeasonal vehicles
With or without broker
Group discounts
Combined packages  discounts
Phone
National Bank
1859
(2001 for Insurance)
Home, Car, Life and travel, loan and credit card, business
With or without broker
Discounts for members of National Bank for financial transactions
Phone
La Capitale
1940
Home, Auto, RV, travel, Group, Life, health disability, Credit protection
With or without broker
Combined  packages discount
Phone
Industrial
Alliance
1905
Home, RV, Car
With or without broker
Discount on combined services
Phone

Online

PMT Roy
1927
Auto, Home, RV, Travel, Business, Personal
Only with a broker
Phone
Promutuel
1852
Auto, Home, RV, Business, Agricultural
With or without broker
Multiple Targeted Discounts
Phone

Online

SSQ Insurance
1944
Group, Auto, Home, Business, Personal
With or without broker
Discounts for combination of insurance products
Phone

Online

Mobile app

TD Canada
Trust
2000
Auto, Home, Travel, Motorcycle/RV, Credit Protection, Business
With or without broker
Coverage tailored to your needs
Phone
Intact Insurance
1809
(2003 for insurance)
Vehicle,

Home

Only with a broker
Low prices- Fast Service
By broker

By phone
How do home insurance companies get their ratings?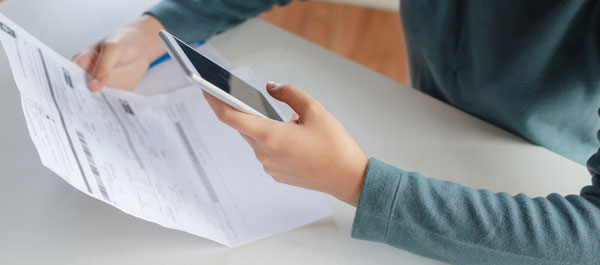 Now that we have presented the top 10 home insurers in Quebec, you may be wondering just how these insurers get their ratings.
The truth is that these home insurance companies need to work very hard to get positive ratings because homeowners demand good insurance coverage, excellent customer service, and competitive pricing.
Take a look at the most common criteria that consumers check when choosing a home insurance company:
Pricing
Most homeowners favor insurers with competitive premiums for home insurance.  Most insurance companies offer policies that attract price-conscious customers.
Many homeowners are satisfied with basic or standard home insurance and want to pay as little as possible for their coverage.
If you are looking for home insurance right now, we recommend you don't decide based on price alone. Make sure that you are getting a home insurance policy that is tailored to your needs.
Remember that cheap is not always better because your policy will be the answer to your prayers if something bad should happen to your home.
Coverage
Home insurers offer different types of policies that cater to the different needs of homeowners. Believe it or not, while most insurance companies have the same names for their products, their coverage differ in quality and quantity.
Home insurance companies cover similar risks such as fire, smoke, hail, wind, etc. but those that go the extra mile by expanding the covered perils get higher ratings from customers.
One such important risk is sewer backup which some insurers don't cover unless it is added-on to the policy with an extra charge for the endorsement.
Claims
Many insurers get positive and negative reviews about their claims processing. This is an important criterion for home insurers' ratings.
Customer service
Home insurance companies that offer several ways of interaction for customers, particularly online, and the speed of their response appeals to homeowners.  Many of the top home insurers in Quebec are very accessible online via their websites and other apps.
Billing/Payment
Customers like it when home insurers make payment of their premiums convenient and easy. Popular options are through automatic debit and online. Home insurers that offer more alternatives for paying premiums and a variety of options for frequency such as monthly, quarterly, and annually rank highly with customers.
Discounts
Customers love discounts! Top home insurers offer value bundles such as auto and home insurance or life and home insurance with great discounts. These help you save on premiums.
Your home will be in good hands with any of the top home insurance companies in Quebec on our list. But of course, you can do your own evaluation and make your choice based on the above criteria.
Altogether, these factors provide you with reliable bases to choose the most affordable and customer-driven home insurance companies in Quebec.
But how to compare home insurance premiums (prices) based on your profile?
You can, of course, consult all home insurance companies in order to find a package that corresponds to your needs as well as the best possible price.  The problem is the phenomenal number of insurance companies and insurance products in the market.  It is difficult to navigate among all these choices and really make the best possible choice.
In this regard, the role of a home insurance broker is to know precisely the different home insurance covers and products offered and to know how to lower insurance premiums (by installing an alarm system, for example). He can also help you to understand the risks associated with potential claims that you could make, which means he can tell you that your plumbing system is old and prone to water leakage.
Also, a home insurance broker does not cost you anything! In fact, insurance companies pay him a premium when he refers a client to them.  Further, brokers are not tied to a single company so you will not run into a person who refers all of his customers to the same company.
In closing, let the broker work for you in order to find the insurance that suits you according to your budget.
Best home insurance products in Quebec
As you are searching for the best home insurers in Quebec, it is also important to know the best home insurance products available.
Your level of coverage is more essential as it will determine the amount of compensation you can receive from your policy, regardless of who your home insurance company is.
Understand the most popular home insurance policies you can choose from!
Basic or Standard Coverage 
If you want the most affordable type of coverage to save money and don't mind carrying some of the financial risks or losses, a basic or standard policy may be what you are looking for.
Also called a named perils policy by some insurers, it only covers a few risks such as fire, theft or burglary, among other things.
Broad or Comprehensive Coverage
If you want just a little more than what basic coverage offers, you can consider a compromise with a broad or comprehensive policy.
This type of coverage also covers named perils such as fire, theft, flood, as well as building contents, and other risks.
Included risks vary from one insurer to another so make sure to check what a policy covers and excludes.
All-risk coverage
Even though this type of coverage says "all risks", it does not include every type of loss or damage. Exclusions vary among home insurers so you must read the policy's fine print.
Unless the policy specifically omits the risk, it may be covered. For example, if the policy does not exclude flood, your property may be covered in the event of a flood.
The most common exclusions to all-risk coverage are:
Earthquake
Infestation and pest damage
Wear and tear
Civil disturbance or riots
Nuclear hazards
Other natural disasters
When we say risks, these are the most common issues:
Burst or frozen pipes
Sewer back-up
Smoke and fire
Lightning
Hail
Windstorm
Falling objects
Theft
Ice, sleet, and snow
Vandalism
Impact from vehicles
As mentioned earlier, some types of risks are still considered separate from an all-risk coverage.  Check what the insurer's policy includes as they are not the same among home insurance companies.
Personal Liability
It is worth noting that personal injuries of guests or visitors are included under personal liability coverage.
A home insurance's liability section provides the protection you need if something occurs on your property such as a visitor slipping on the walkway or you are found negligent by a neighbor. It does not, however, cover injuries to household members.
Compare insurance brokers to find the best coverage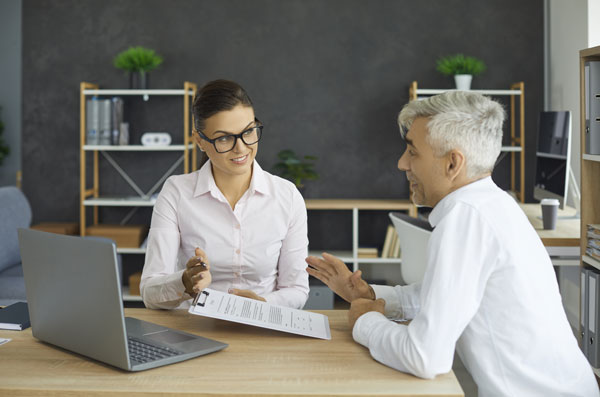 An insurance broker is the best resource person for affordable premiums with efficient coverage. Unlike insurance agents that only offer products from their own company, brokers are independent and work with a wide variety of insurers to choose from.
When you approach an insurance broker, he will take into account your specific needs and budget to find the right home insurance policy for you! He will negotiate with the insurers to offer the most competitive quotes for you.
Best of all, an insurance broker will explain your options to help you make the smartest decision regarding your home insurance.
It is really easy to find a top insurance broker near you – just fill out the form below and receive competitive and no-obligation quotes!
FAQS about home insurance companies in Quebec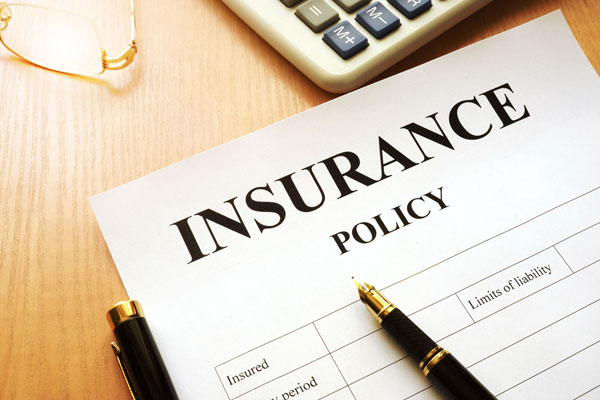 We know that most of these home insurance companies are popular so it may be a little tricky to choose the right one.
We gathered some frequently asked questions about home insurance companies in Quebec to help you evaluate them and make the right decision.
Is it better to work with a home insurance broker or a direct insurance company?
This decision really depends on your personal preference.  If you approach a direct insurer such as Belair, you can only get their insurance product and you must work with them regarding a claim or your policy.
When it comes to home insurance brokers, each one of them has a network of insurers they work with. Thus, they can offer products from multiple insurers, thereby giving you the freedom of choice. A broker can also assist you during the purchase and assist you later on.
What are the requirements for home insurance for a mortgage in Quebec?
Generally, your lender will require that you have home insurance of the same amount as your mortgage.   If your mortgage is $500,000, your policy amount will need to be equal to or more than what you borrowed.
How do home insurers calculate the cost of the premiums for home insurance?
Insurance providers use several factors to calculate the cost of your homeowner insurance but they all take the following into account:
Your location
The cost of your home
The amount of coverage
The age and condition of your home
Your deductible
Your credit history
The most important factor, though, is the cost of rebuilding the home. Labor and materials increase over time and increase the replacement cost.
Insurance premiums are calculated based on the risk of a homeowner making a claim in the future. Insurers also study the claims history of people with the same characteristics to set rates.

Who regulates home insurance companies in Quebec?
The Autorité des marchés financiers (AMF) is responsible for the licensing and monitoring of insurance companies in Quebec.
What is the most popular type of home insurance offered by insurers in Quebec?
Home insurance companies in Quebec have different types of policies but most homeowners prefer all-risk home insurance. While it is a bit pricier than standard home insurance, the extra cost is worth it because your coverage is expanded to include other risks.
This type of package usually covers damages due to theft, fire, vandalism, or water.  The maximum amounts your insurer will pay out for these risks are also higher than standard policies.
RECEIVE A HOME INSURANCE QUOTE AS SOON AS POSSIBLE

Find the right broker and insurance for you! To do so, fill-out our free form to receive a free quote from one of our partners (home insurance brokers and insurers).
With Insurance Online, no more wasted time and money lost.  Our quote service is fast, efficient, and connects you with a home insurance professional in the province of Quebec.
Do not wait a moment longer, contact us! After all, our form is totally free!