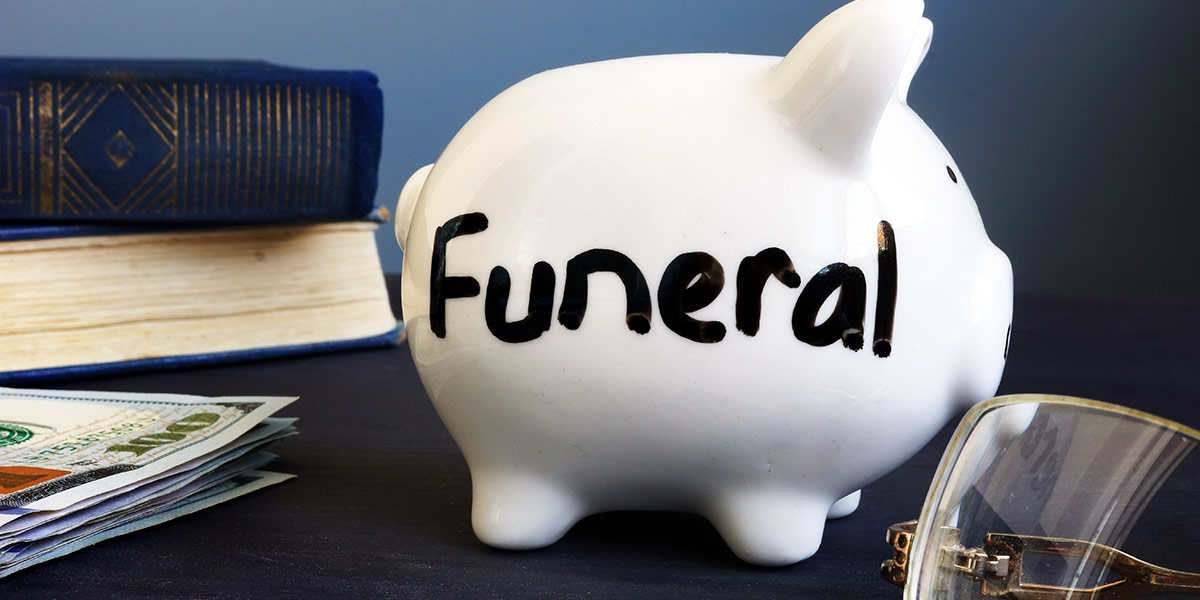 Funeral life insurance, also called final expense insurance, is another type of permanent life insurance for end-of-life expenses such as medical costs, funeral, or burial expenses.
We know that this far from being an exciting topic to think or talk about but unfortunately, it is not something we can avoid forever.
And because we never know when death will come, it is best to prepare for it to make sure the loved ones we leave behind will not worry about money matters while they are grieving.
Find out more about funeral life insurance so you can spare your family from financial stress during the most difficult time in the lives.
Why is coverage for Final Expense Insurance so important?
When we are in the peak of health, death is the last thing we want to think about.
If we are in our prime, with a flourishing career or business, and a beautiful family we cherish, life is a bed of roses.
But the truth is that this is the moment when our loved ones can be devastated should something bad happen.
If you are the breadwinner providing for the needs of your parents, spouse, or children, the loss of your income could wreak havoc on their future.
And while they are at a loss on what to do with their lives and trying to cope with the trauma of your loss, they must also worry about your final expenses such as funeral expenses or medical bills.
In Quebec, a citizen who has paid for funeral expenses of a family member can be entitled to death benefits under the Quebec Pension Plan (maximum of $2,500).
But will this be enough to cover final expenses?
Let's take a look at the average cost of funeral or burial expenses in Canada.
The average cost of funeral expenses in Canada: How much will your family need?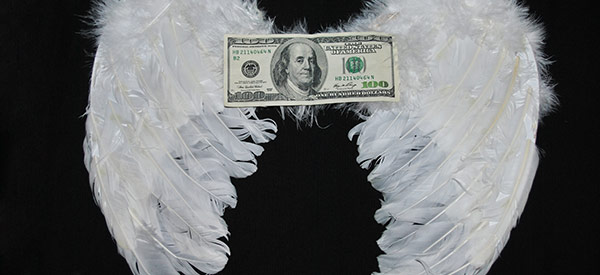 Preparing for final arrangements ahead of time takes a lot of the pressure away from family members.
When you make advance preparations, everybody will know what to do when you pass so that they can just deal with their grief without worrying about expenses when they are most vulnerable.
This is where Funeral Life Insurance can help.
Funeral Arrangements
The cost of funeral expenses varies significantly, depending on what you prefer.
It also varies by province or city in Canada.
It can be as low as $1,500 for after-death expenses or as much as $22,000 for a complete service.
In Quebec, for instance, the average cost of a funeral is about $9,000 whereas in Ontario, it could be from $5,000 to $20,000.
Check out the table below for common expenses related to a funeral.
| | |
| --- | --- |
| Transfer of body | $100 and up |
| Death Certificate and Registration | about $80 |
| Professional services | around $2,000 |
| Church | $700 |
| Obituary | $500 |
| Flowers | $500 |
| Casket, shroud, or urn | at least $3,000 |
| Preparation of the body | from $150 to $550 |
| Funeral ceremony | $2,000 and up |
| Burial plot or niche | $2,000 and up(significantly more expensive in Toronto and other major cities) |
| Cremation and burial expenses | at least $1,000 |
* These figures are conservative estimates and expenses can be much higher depending on certain variables.
However, as we mentioned earlier, the final cost will depend on choices made for the funeral arrangements.
More Canadians are also opting for cremation rather than burial services as cremation costs significantly less.
Who pays for funeral expenses?
Family members who survive you or your insurance company will pay for your funeral expenses.
If you don't expect anyone to cough up dollars for your last expenses, it becomes even more important that you plan ahead of time.
Death benefits paid out from your funeral insurance policy can cover after-death expenses and spare your family more anguish from high funeral and burial costs.
Learn how final expense insurance for seniors can save your family from more heartache with a free and no obligation quote!
Fill out the form on this page in just 2 minutes to get started.
Life Expectancy in Canada: Plan your final expenses to protect your loved ones
We always say life brings many surprises and we can never know when something bad will happen. However, studies can help us plan ahead so that the future of our loved ones is secure and they don't need to suffer more anguish from financial woes.
Below you will find a table for average life expectancy in Canada to guide you in planning your funeral insurance.
Average Life Expectancy Based on Age and Gender in Canada
Age
Gender
Average Life Expectancy
40 years old
Male
38.3 years
40 years old
Female
43.3 years
45 years old
Male
33.7 years
45 years old
Female
38.5 years
50 years old
Male
29.1 years
50 years old
Female
33.9 years
55 years old
Male
24.7 years
55 years old
Female
29.3 years
60 years old
Male
20.5 years
60 years old
Female
24.9 years
65 years old
Male
16.7 years
65 years old
Female
20.8 years
70 years old
Male
13.2 years
70 years old
Female
10.1 years
** Data obtained from Statistics Canada modified as of November 2019.
In 2019, the average life expectancy for males in Canada is 80 years and 84 years for females.
For complete information regarding this research, you may refer to Table for Life Expectancy at various ages.
The Pros and Cons of Final Expense Insurance
Final expense insurance is designed to cover burial or funeral expenses but technically, the beneficiary can use the money in any manner they wish.
A policyholder can designate a beneficiary they trust to use the insurance money to execute their funeral arrangements.
Some funeral homes may also agree to the assignment of a death benefit from funeral insurance.
In such cases, the insurance benefit will be paid directly to the funeral home.
When making your final arrangements, always check with the funeral company if they accept this type of payment method or if they need any cash paid upfront.
Advantages
Disadvantages
Very affordable
Lower coverage but higher price.
Easier to obtain compared to traditional life insurance
Other types of life insurance can provide the same benefit
Provides peace of mind
Medical exam not required
Makes it easier for survivors to lay a loved one
to rest
What are the advantages of final expense insurance?
Final expense insurance is affordable and easy to obtain.
This type of insurance is generally purchased by older adults and has 1 specific purpose – to pay for funeral or burial expenses.
Funeral insurance is very simple and easy to understand.
By getting this coverage, you are making sure your loved ones don't worry about a large bill to pay after you die.
Does funeral insurance have any disadvantages?
The insurance amount is smaller compared to other types of life insurance.
Life insurance can also pay for funeral expenses so a funeral insurance policy may be redundant to some people.
How much does funeral insurance cost?
Funeral insurance is not expensive because it is only intended to cover funeral expenses or final expenses.
The amount of coverage is not typically high.
Below are a few examples of prices for funeral insurance:
Male, 75 years old, non-smoking
Simplified Issue
Death Benefit of $10,000
$95 a month
Female, 80 years old, non-smokingSimplified Issue

Death benefit of $8,000
$75 a month

Female, 82 years old,
Guaranteed Issue
Death Benefit of $7,500
$220 a month
** Rates may vary among insurers and depending on factors such as age, gender, and smoking or non-smoking.
Many individuals use funeral or final expense insurance to ensure the arrangement of their funeral to avoid leaving this burden to their families.
If you don't want your children or spouse to worry about your final expenses, this type of insurance may help you with your financial planning.
Other Important Tips for Funeral Insurance you should know
You will find 2 options for funeral insurance in Canada and your choice must be based on your health condition at the time of issuance.
Simplified Life insurance
This type of insurance does not require a medical exam for funeral insurance but the individual will still fill out a medical questionnaire.
Guaranteed Issue Life Insurance
This type of insurance won't require a medical exam or questionnaire for funeral insurance.
Anybody can obtain coverage but it is more expensive and offers lower death benefits.
Usually, insurers require a 2-year wait period which means the insured will not receive benefits if he dies within the 2-year period after the issuance of the policy.
Both simplified and guaranteed issue insurance policies target individuals who don't generally qualify for traditional life insurance to get coverage.
Funeral or final expense insurance offers a lower face value than traditional insurance policies.
They generally pay $5,000 up to $50,000.  It is possible to obtain a small amount to defray funeral expenses.
When you have established the amount of coverage you need, you can easily get a funeral insurance quote by filling out the form on this page.
In case of death, the entire amount will be paid to your beneficiary to assist with final expenses such as your funeral or burial.
Similar to a traditional life insurance policy, premiums must be up-to-date to enjoy coverage.
Funeral Insurance vs. Life Insurance: Which is better for you?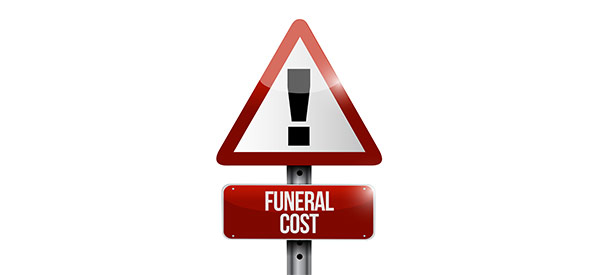 You may be wondering if funeral insurance or traditional life insurance is better for you.
Of course, not everybody will need the same type of coverage and you should weigh the pros and cons based on your situation.
Life insurance provides a death benefit and so does funeral insurance.
So what is the major difference between the two?
Studies show that the average funeral expenses in Canada is about $8,000.
The death benefits you will get from government programs are minimal so you may require life insurance to help with expenses or both life insurance and funeral insurance.
Traditional life insurance (term or permanent life insurance) can also be used to pay for end-of-life expenses.
The death benefits are paid to your beneficiary which can be used to cover your funeral, taxes, debts, mortgage, etc.
Who should get funeral insurance?
If at the age of 60 you start to wonder whether your insurance benefits will be enough for your loved ones, you may want to obtain funeral insurance to supplement it.
This will ensure that their legacy will not be reduced by your final expenses.
If your term life insurance has expired and you have enough savings to pass on to your loved ones but only want a small amount for your funeral expenses, then funeral insurance may be ideal for you and less expensive.
In the end, you need to determine how much insurance you need to provide for your heirs.
Remember, funeral insurance offers only a limited amount and will not be sufficient for paying off educational expenses, a mortgage, and other bills.
If at the time of application you think you need a higher amount, it may be more practical to go with a traditional life insurance policy.
There are different types of life insurance – term, whole, universal, and some variations of these 3.
Term life insurance expires after a certain period so it could lapse.
Of course, you can renew a term life insurance policy but it gets more expensive with every renewal and you may not qualify once you pass a certain age.
Whole or universal life insurance offers lifetime coverage but they are very, very expensive and not ideal once you are like 50 or older because of the high cost of premiums.
On the other hand, funeral or final expense insurance will provide coverage until death and will not lapse for as long as you actively make payments.
You can also refer to this article on how life insurance can pay for funeral costs to help you differentiate between these two insurance products.
Speak to a qualified insurance broker from our network to find the best solution for you.
Fill out the form and request for a FREE and NO OBLIGATION quote to compare and choose the right coverage for your needs.
Frequently Asked Questions about Funeral Insurance
Are you considering funeral insurance to plan your final expenses?
We have compiled a few frequently asked questions about funeral insurance that can guide you in choosing the right coverage for your needs.
What is the difference between pre-need and funeral insurance?
Pre-need insurance is usually linked to a specific service provider whereas funeral insurance can pay out death benefits to a designated beneficiary who will execute or pay for final arrangements.
A pre-need policy will specify items included in a contract whereas a funeral insurance policy specifies the insured amount which is free for the beneficiary to use as desired.
Who needs funeral insurance?
Funeral insurance can provide financial security to loved ones you will leave behind.
By having funeral insurance coverage, you can be certain not to leave a financial burden to people who will survive you.
Since death is inevitable, everybody needs to plan end-of-life expenses.
If you don't have enough life insurance coverage, you may need to obtain funeral insurance for your final expenses.
If you also want to make advance arrangements for your funeral, you can use funeral insurance to set everything in place.
What is the amount of funeral insurance needed in Canada?
The insured amount will be determined by the cost of the funeral service you have in mind. It is best to know the average cost of a funeral in your area.
A smaller service will cost less than the more sophisticated ones.
Do some-pre-planning and research funeral services in your city to guide you.
You can obtain funeral insurance with coverage of $5,000 to $10,000 or more but the amount is not as large as a traditional life insurance policy.
Is funeral insurance only for funeral expenses?
When an insured person passes away, the beneficiary receives the cash benefit which can be used in any manner desired.
Of course, the main objective of a funeral insurance policy is for burial expenses but the people you leave behind should know how the money must be used, according to your plan.
Thus, it is important to designate a beneficiary you trust or to make the proceeds payable to the funeral home you choose.
How can I save on funeral insurance costs?
You can save on funeral insurance by comparing products across various insurers or through insurance brokers.
You can lower your premiums by requiring a smaller amount if you opt for simpler services.
You can also benefit from lower premiums by purchasing coverage as soon as you retire or even earlier.
Where should I buy funeral insurance?
You can buy funeral insurance from insurance brokers to be able to compare prices and get the best deal.
Insurance brokers are not loyal to a particular insurer (unlike captive agents who only sell the product of 1 company).
By comparing your options, you can find the right price for your coverage.
Insurance brokers will not charge you any commission so you don't have to worry about paying additional fees.
Can funeral insurance be canceled?
Funeral insurance is designed to cover you until your death, regardless of age.
If you stop paying the premiums, the policy will automatically be terminated by the insurer.
Keep in mind that when the policy is canceled, your beneficiary will not receive the death benefits.
Compare and choose the right funeral insurance today
Just like shopping for most consumer products, it is important to compare and choose the right coverage for your needs.
The price, insured amount, and the methods of application are important for you to know so you can make the best choice.
Choosing the best plan for your needs is very personal and important factors need to be considered:
The amount of coverage
Support services
Monthly premiums
The average cost of a funeral in your area
Fill out the form below and you will receive a FREE and NO COMMITMENT quote from one of our insurance partners.
By getting the right coverage, you can plan for your final expenses and avoid leaving a burden to your family.