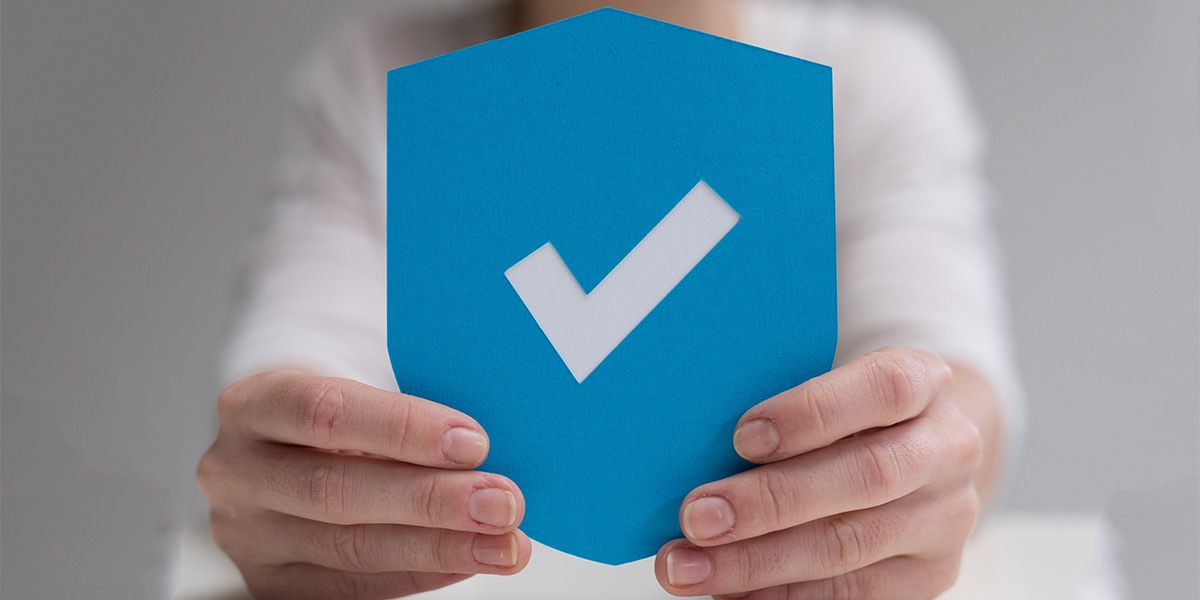 A UNIQUE OPPORTUNITY TO PROTECT YOUR LEGACY 
If you are interested in life insurance coverage with financial goals in mind, you and your family can be rewarded handsomely by participating life insurance.
This is also a very convenient solution if the question of your estate is important to you because it raises the total amount of your insurance protection to allow you to bequeath a large sum to your estate or to catch up with inflation costs.
MAXIMIZE YOUR LEGACY WITH LIFE INSURANCE
Life insurance plays a major role in legacy planning and management. In fact, it is money in a virtual bank account that increases constantly with money set aside that you cannot touch and that serves to benefit others. Life insurance is a savings instrument for a successful future estate.
Benefits of life insurance with participation
Participating life insurance has higher premiums but the insured receives a fraction of the insurer's earnings from the insurance portfolio that you have provided. The funds are added to your face amount, are credited to an account or applied to unpaid premiums (premium holiday),  depending on your preference.
An additional sum is therefore required in order to benefit from a portion of the profits.
Here are the principal uses of participating life insurance:
Protection of your current wealth
Protection of your legacy
Income generation for retirement
Maximization of tax benefits
Estate planning
Are you feeling insecure about your finances?
Don't hesitate to speak to a life insurance broker or financial advisor. This will help to establish, based on your current and future needs, a plan to increase your financial security.
A handy tool that connects you with life insurance brokers!
Receive YOUR FREE QUOTE, courtesy of one of our partners!
SAVE TIME WITH THIS PLATFORM!
Be ready to discover a solution, FREE OF CHARGE!
A simple form to fill out is all it takes (you can find it on this page) in order to benefit from free advice from one of our partners, life insurance brokers and insurers from the province of Quebec.
Your answers will be relayed to him, who, in turn, will transmit his offer personnaly to you.  
Our network of partners analyze solutions from insurers (more than 20 in Quebec) in order to find a solution tailored to your needs!
This method is  OBLIGATION-FREE for you!
Participating life insurance: the ultimate method for guaranteed future freedom
What does participating life insurance mean? Life insurance with participation is a life insurance protection that lets your money grow in-house due to its cash value. It is not subject to tax but is still limited, all the same, by the law in effect.
Even while you are alive, you have access to the cash value of your policy.  Protection from your insurance policy will be effective all throughout your life as long as the premiums are paid.
The cash surrender value (basic) and your original basic coverage both benefit from a guarantee.
When you subscribe to participating life insurance, you become eligible as a policyholder, for dividends that can be used as cash, for premium amortization, or additional underwriting for additional coverage. Keep in mind that you could pay additional taxes if you make withdrawals.
The function of participating life insurance in Quebec
The premiums paid for your life insurance with participation go to the participating account. It includes premiums paid by other participating life insurance policyholders from your insurance company.
Asset managers are responsible for investing the funds of this participating account. They are based on specific objectives, namely, growth in value and sound risk management.
The funds are used to pay for the benefits, including death benefits.
If the participating account is performing effectively,  dividends reserved for policyholders may be available to you.
TIPS FOR QUICK RELEASE OF YOUR LIFE INSURANCE WITH PARTICIPATION
If your portfolio is low risk, there are new options in the market for participation that can take only 8 or 10 years as payment duration.
These products particularly appeal to clients that are looking for a springboard to transfer from generation to generation their estate, high value (in cash) or solid guarantees.
The most affluent clients particularly like this product because they can enjoy maximum tax benefits and a short time guaranteed for payments.
Participating life insurance that is released in 8-10 years could be a good option for:
Grandparents or parents who want to build a strong financial base for their younger family members (grandchildren or children).
People looking for a guaranteed duration of payments.
Very wealthy clients with a significantly large estate.
See in the next section a concrete example of this recent technique
WHY DO PEOPLE CHOOSE LIFE INSURANCE WITH PARTICIPATION?
Unlike term life insurance which provides coverage for a specific period of time, life insurance with participation offers guaranteed lifetime coverage for you and your loved ones, as long as the insurance premiums are paid.
Policyholders benefit from dividends that increase their coverage, reduce their monthly payments (premiums), or invest more money, for as long as you live, exempt from taxes.
Would you like more information about participating life insurance? It's really easy!
Fill out the form found on this page now to make it happen.
Soon, life insurance brokers, outstanding members of the network « Compare Insurances Online » will contact you with a free premium offer based on your needs. You will be under no obligation!
A concrete example of the accelerated release of participating life insurance
Meet Antoinette. She is 70 years old, retired from her career as an economist for 10 years already.
Recently widowed, she enjoys peace of mind in her retirement, thanks to the death benefits of her late husband.
Antoinette owns a permanent life insurance totaling $1 Million dollars for her estate. This lady also has 2 pretty grandchildren, 1 and 3 years old
THE CASE OF ANTOINETTE AND HOW SHE MANAGED HER LIFE INSURANCE WITH PARTICIPATION EFFECTIVELY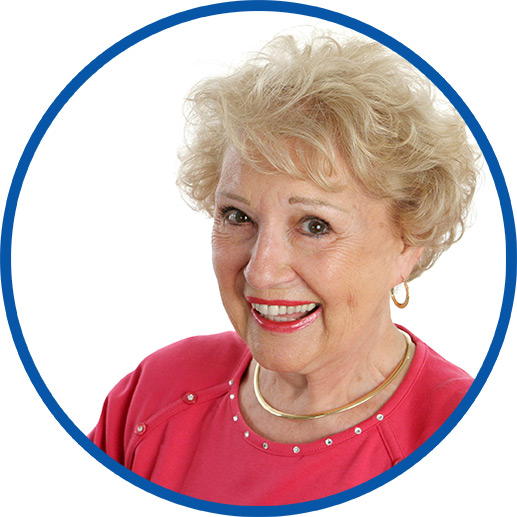 Her goal: Antoinette wants to transfer a portion of the legacy to the two girls and pass on a continuing legacy. She also wishes a quick transfer so that the release of her insurance is implemented before her death
Here is how Antoinette proceeded to attain her goal!
She signed an agreement for each of the girls with $500, 000 in capital amount for a period of payment of 8 years.
Her combined premium per year is $40,540 with a guaranteed period of payment for the premiums for just 8 years.
Permanent life insurance (another name for whole life insurance) with participation provided Antoinette with the tools to manage her finances very well.
Antoinette has a guarantee that in just 8 years, her premiums will be released. Thus, she benefits from the shortest guaranteed payment period in the market.
Her guaranteed death benefits can also increase the more time passes with the help of her dividends.
This is a tax efficient way to bequeath a legacy to her adorable girls.
What are the benefits of this method?
The agreement for participating life insurance (whole) which is 8 years for the payment period, is exactly what Antoinette was looking for.
The guaranteed death benefit could grow in time.
The fastest guaranteed payment period offered.
An excellent method for augmenting the legacy for the next generation which gives Antoinette peace of mind that she is leaving behind a significant estate.
* This case example is only a preview.
The information is not from an actual client or insurer.
The information provided is for illustration purposes only.
Nobody should rely on this example or information without conducting a thorough study of his or her own tax situation and with help from his own advisor while taking his individual situation under consideration.

Why do many Quebecers subscribe to participating life insurance?
With its particularly attractive cash surrender value, participating life insurance is a great option that can help you achieve your financial goals, whether it is for preparing your retirement income, for financing your children's education, or for realizing your dream to go into business.
The benefits of your participating life insurance can be received by your beneficiaries if you die, tax-free. There are two helpful approaches that can help you augment your protection, such as increasing your coverage or by adding money in your policy.
Discover a price comparison tool for participating life insurance!!
Participating life insurance will soon no longer be a mystery with the help of specialists from « Compare Insurances Online » !
Whether you are looking for any type of insurance matters little because our partners, life insurance brokers, will be happy to assist you.
Use the form on this page to get in touch with them quickly.
They will provide you, thanks to their access to more than 20 insurers in Quebec, an advantageous life insurance offer that is designed to help you save money.
Your needs will be carefully evaluated by these experts who will send you a worthy and reliable solution, free of charge!
No need to shop around. Rely on the broker partners of this efficient platform.
Save money by choosing « Compare Insurances Online». IT IS FREE AND NO OBLIGATION!