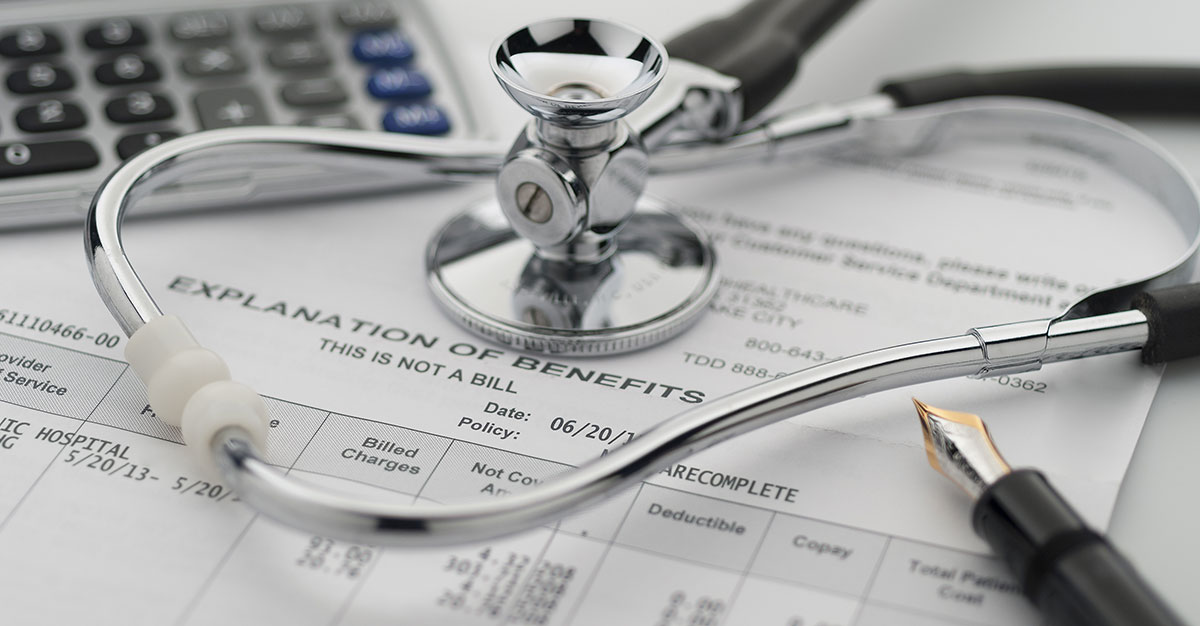 If you are a Canadian citizen, a permanent resident, or have a valid work permit, you can qualify to get no medical life insurance coverage.
This doesn't mean you won't have to answer questions about your health status, but it does give you more options than regular policies.
For challenging cases, such as those with health conditions, or hard to insure individuals, this life insurance product is the most ideal solution.
It is not limited to individuals with health problems. There are those who may be in good health but don't have the time to undergo a medical exam or are not comfortable about taking a medical exam or providing a comprehensive medical report.
Whatever the reason, if you want quick coverage, no medical life insurance policies are available from leading Canadian insurance providers.
Check your options with a free life insurance quote.
Why Obtain No Medical Life Insurance Coverage?
Are you wondering if you can get life insurance coverage without the hassle of doctors and needles? Have you had problems with life insurance because of a medical condition?
Majority of insurers use medical exams to determine if there are no pre-existing medical conditions that would affect the insurance rate.  In some cases, an applicant may be denied outright based on the medical findings. This is common among all carriers.
Depending on your unique situation, you can obtain a life insurance policy that does not require a medical exam.
How No Medical Life Insurance Works
The most ideal life insurance coverage is one that is fully underwritten. Unfortunately, individuals with certain medical conditions may not qualify.  Further, some people are not seriously ill but have health complications such as high blood sugar or obesity and don't want complicated questions or medical tests.
In such cases, insurance companies offer fully underwritten policies for smaller face amounts or simplified issue policies.
There are also guaranteed acceptance policies that don't require a medical exam or medical questions.
Ideal Candidates for No Medical Life Insurance
Individuals who don't like taking medical tests
Those who engage in a dangerous sport or profession
Difficult to insure individuals
Need quick coverage
These candidates can obtain life insurance coverage in just a few days. Whether you have a medical condition or just need quick life insurance, you can successfully be covered with competitive premiums.
No Medical Exam Vs. Regular Life Insurance Coverage
Similar to regular life insurance policies, beneficiaries will receive death benefits when the insured dies while the policy is active.  Funds are released without conditions although insurers may still investigate if there is potential fraud.  All premiums need to be paid regularly for the coverage to remain in effect.
There are, however, differences with no medical life insurance policies.
1. Lower Face Amount
Compared to insurance coverage with medical exam required, these policies might not provide you with the face amount you hope to obtain.
2. Higher Cost of Premiums
But the most significant difference between policies that require a medical exam and those that do not is the cost of premiums.  They are more expensive with less coverage.
Insurers can ably assess the level of risk when an applicant goes through a medical exam.  Based on findings, they can offer the most competitive premium rate.  But without a medical exam, they can't tell your individual situation and will assume higher levels of risk.
3. Quick Coverage
When you take a medical exam for insurance purposes, processing time can take weeks. Insurance providers collect your medical information and review it. They will also ask questions about your medical history and if you engage in risky activities.  This information can be used against you to charge you a higher rate or even deny you coverage.
With no medical life insurance, you don't need to provide any information about your health. Processing is faster which is beneficial to you if you are worried about your family's financial security and want coverage fast.
4. Privacy Protection
Since you are not providing your medical information, your privacy is protected. You also don't need to disclose if you have been denied insurance coverage in the past. You will receive a policy in a faster and easier manner.
You don't need to wonder when or how you can obtain approval for your insurance application.  You can find out the cost of your life insurance quickly by filling out our online request form.
Request for a free life insurance quote today to receive a proposal from one of our broker partners. They are insurance brokers and insurers from Canada.
For a better understanding of your life insurance options, below is a quick review of the different types of insurance policies available in the market.
Fully Underwritten Policies
These are your regular life insurance products that are subject to underwriting before coverage is issued. Physical exam is required except by some companies for smaller face amounts.
Simplified Issue Policies
These policies don't need comprehensive medical questionnaires or medical tests.  You will still have to answer some questions in order to qualify.  These insurance policies also cost more than fully underwritten policies and may have lower benefits.
With an easier process, obtaining life insurance coverage is convenient particularly for those who can't obtain a fully underwritten policy.
Guaranteed Policies
These are policies that do not ask medical questions or require medical exams.  With just your payment and a signature, you get instant coverage.
These policies have reduced benefits and much higher premiums compare to other insurance products.  They are advantageous for people who cannot qualify for simplified issue policies.
Indexing
Some no medical insurance policies have increasing death benefits over time.
Deferred
All guaranteed issue policies and majority of simplified issue policies have a deferral period of 2 years.  Within this time, the insured's death benefits cover only accidental death.
Insurance Providers with No Medical Life Insurance
Insurance
Company
Product Name

Issue Age
Benefits
Canada Protection Plan
Deferred Life
Guaranteed Acceptance LifeDeferred Elite Life
18-60
61-80(Whole Life) 18-60T100
(18-80)
Accidental Death
Terminal Illness Benefit
Transportation BenefitAccidental Death Benefit
Terminal Illness
Child Benefit
Transportation Benefit
BMO Life
Easy One Life
50 – 80
Benefit levels $2,500 to $25,000
Tax free death benefit
Access to wellness program
Transportation benefit
Wawanesa Life
Instant Issue Life
45-75
$5,000 to $50,000
La Capitale
Simplified Advantage
40-80
Up to $100,000
with surrender value
RBC
Guaranteed Acceptance Life
50-75
Death Benefit
$5,000-$25,000
Compassionate Advance
Accidental Death
Equitable Life
Final Protection
40-80
$5,000 to $50,000
Double benefit for accidental death
Humania Assurance
Insurance without Medical Exam
18-60
Up to $300,000 death benefit
It is advisable to purchase guaranteed issue policies only of you cannot qualify for simplified issue policies because premiums are much higher and the face amounts are lower.
No medical life insurance plans are easier to obtain. They have renewal guaranteed to a certain age and have level premiums.  Some policies also offer disability and critical illness insurance options with no additional questions.
There's no reason to go without life insurance protection because no medical life insurance policies offer a solution. Apply for coverage today to secure your family's future.
Choose Your Life Insurance with the help of Compare Insurance Online

We understand it is overwhelming and confusing to know which plan is right for you.
We want to make it easier by providing you with our free online form.
Fill-out this form to receive your free life insurance quote that is tailored to your needs and your budget by one of our partners (insurance brokers and insurers).
Take advantage of this service to connect with an insurance professional and get his help.