Planning a move is not easy. For the big day to be a success, you have to do a lot of things, including making sure you have moving insurance in place.
Compare Insurances Online gives you information about this type of protection.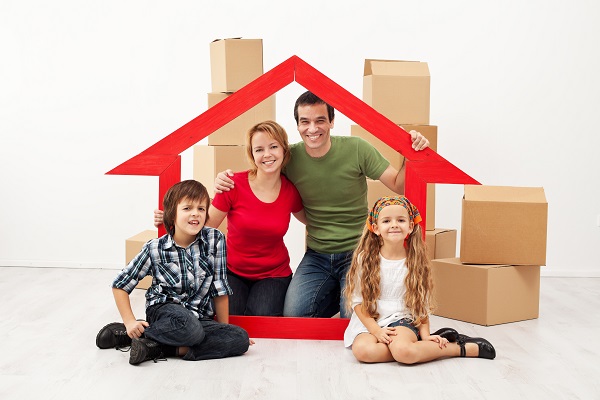 Insurance Protection from Professional Movers
Professional moving companies offer insurance protection. They carry mandatory insurance to protect the goods they carry. Some movers even give comprehensive insurance for certain types of moves.
In Quebec, movers are legally responsible for the goods and furniture they transport. For this reason, it is highly recommended to choose only a moving company that has adequate insurance.
Before signing any contract, you should ask the company you want to hire about the level of insurance protection that is provided with your move. You can also obtain specific details about their insurance such as their policy number.

Are your goods fully insured by your mover?
Although insurance provided by the movers is beneficial, it is generally basic protection which can provide compensation to loss or damage of your belongings.  Because it is just basic protection, it won't pay full replacement for a damaged TV, broken furniture, or other valuables.
Before a move, it is critical to assess the value of your goods and the cost of replacing them if something unfortunate were to happen.
A good measure is to obtain additional moving insurance that could give adequate compensation in case of loss.  This will be an additional expense but will certainly give you peace of mind.
Get a quote for moving insurance with the help of a single form to save time and money.  By requesting for your free quote, you can connect with one of our partners (insurers and insurance brokers) offering moving insurance in your area.
Types of moving insurance
If you wish to supplement the basic moving insurance from your mover for increased protection, you can choose between 2 types of moving insurance.
Full replacement value
 Although this type of insurance coverage is the most expense, it is also comprehensive.  You could be reimbursed for about $10 per pound of broken or damaged equipment.
This is an increase of almost $8 per pound, compared to the basic insurance offered by your mover.
Basic Insurance Protection
Moving companies are required to provide basic protection for goods in transit.  This coverage is automatically provided to every move, free of charge.
This coverage gives you about $.60 cents per pound of any damaged or lost item.  Yes, it isn't much, and could amount to only $80 for a TV. This is why it is important to get adequate moving insurance.
How much will it cost you to replace items lost or damaged during a move? This is the amount of insurance protection you will need so you can have complete peace of mind.
It is also advisable to check with your own homeowner's insurance policy regarding protection for your personal items and household goods while in transit.
By talking to your insurer, you can get a clearer picture of your insurance coverage and decide if you still need to obtain higher protection for certain items that are valuable.
Protection from home insurance for household goods
It is also advisable to check with your own homeowner's insurance policy regarding protection for your personal items and household goods while in transit.
By talking to your insurer, you can get a clearer picture of your insurance coverage and decide if you still need to obtain higher protection for certain items that are valuable.
Most home insurance policies provide protection for furniture and personal property during relocation. It would have certain limits and conditions.  You must check your insurance policy to see if your move qualifies and how much you can recover in case of loss.
This clause can also complement the insurance provided by your moving company.
Fill-out the form below to find out which moving insurance can protect you during a relocation.
Is Moving Insurance Worth Spending Money On?
 The Canadian Association of Movers (CAM) recommends taking out moving insurance for relocation.
Whether you are making a local or a long distance move, damage or loss can happen.  The risks increase if your move will be completed by 2 or 3 movers, as is often the case, for long distance moves.
If certain items get damaged during relocation, a moving company will only compensate you based on the government-mandated $0.60 per pound per item if you didn't purchase additional moving insurance.
If you rely on your homeowner's insurance, you will still need to pay the deductible and your premiums could go up.
No matter how careful you are when you choose your moving company, accidents can still happen. Nothing really guarantees the safety of your goods more than moving insurance.  The only thing that will help you sleep well at night is to know that your goods are adequately covered should something untoward happen.
Although moving insurance will certainly cost you extra, it is well worth spending money on to avoid huge losses during a relocation.
Assessing the Value of Your Goods
Before taking out moving insurance, you need to assess the value of your goods.
List down all important furniture, appliances, electronics, glassware, including approximate weight and replacement value.  Replacement value refers to the cost of replacing an item, whether it is the exact kind or comparable in quality and material.
In case you have valuables such as fine art or antiques, inform the moving company and take extra steps to protect them during packing.  It is also important to note that a moving company won't take any responsibility for damage or breakage to items that they didn't pack.
Photograph each item, particularly those of high value to help you keep track of your inventory in case you need to file a claim.
Valuation Coverage from Moving Companies
For sure, all of your household goods and personal items are worth much more than $.60 per pound.  Long distance moving companies will offer "full-value protection" which is a coverage based on the value of the contents being transported.  Generally, the cost is 1% of the value of your goods.   For example, if the valuation amounts to $300,000, the cost for full-value protection would be $300.
Full-value protection gives your moving company the option to have an item repaired if damaged or to replace it with another item of a similar type.  For instance, if your 3-year old TV is damaged, your mover will not give you a new TV but will compensate you for the fair-market value.
It is also important to understand that moving companies don't sell moving insurance. Rather, they offer valuation options or stated liability which means specifying the limits of their liability for your belongings if damaged or lost.
Movers can also offer assessed value which means the coverage is similar to the value set by the customer and is not based on weight.  This option is ideal for items that cost much but don't weigh much such as cameras.
What Isn't Covered?
If you opt for valuation coverage, your moving company will not compensate you for damaged items if they didn't pack them.  You also don't have coverage for natural disasters such as hail, windstorm, fire, hurricane, etc.  Further, items damaged while in storage that are not managed by your moving company are not their responsibility.
Know your Moving Insurance Options
If you have home insurance, it is most likely that you have some level of protection for goods while relocating. However, the extent of your coverae may be inadequate for the value of your goods.  Some insurance policies provide coverage for your belongings inside your home but not on the road being carried by a truck.
In general, home insurance may cover about 10% of belongings that are temporarily not inside your home.  To find out more about your home insurance cover, it is best to speak with your insurer.
Insurers also offer relocation or moving insurance similar to declared value coverage that movers offer.  Many people prefer to obtain their insurance from a third party.  It is possible to get coverage for total loss in case of natural disaster or fire.
You can receive your insurance quote for relocation from an insurer in your city. Take 2 minutes to fill-out our free form and receive your quote shortly from one of our broker partners!
Moving Insurance for Self-Moves
But what if you are doing a self-move such as hiring a U-Haul truck? It is even more critical that you have moving insurance in place.
You need to remember that your auto insurance may not cover your rental truck. In case of damage, you will need a protection package that limits your liability.
You also need to have coverage for the household goods and personal property you are moving.  Truck rental companies offer moving insurance options for liability and damage cover.
If you are moving your goods using your own vehicle, check if your auto insurance or home insurance provides you with adequate coverage.
Get A Free Quote for Moving Insurance in Quebec
No matter where you are moving to, whether from Montreal to Quebec, within Montreal, or outside Quebec, you need to have moving insurance for your own protection.
Once you have chosen your method of relocation or a moving company, you must discuss your moving insurance options with your insurer or mover.
It is important to understand your options and ensure you have adequate cover for your household goods and personal property.
Want to have complete peace of mind about the safety of your move? Buy moving insurance from insurers and compare your options using our free form.
Fill-out the form below and we will connect you, quick and free of charge, with one of our broker partners.