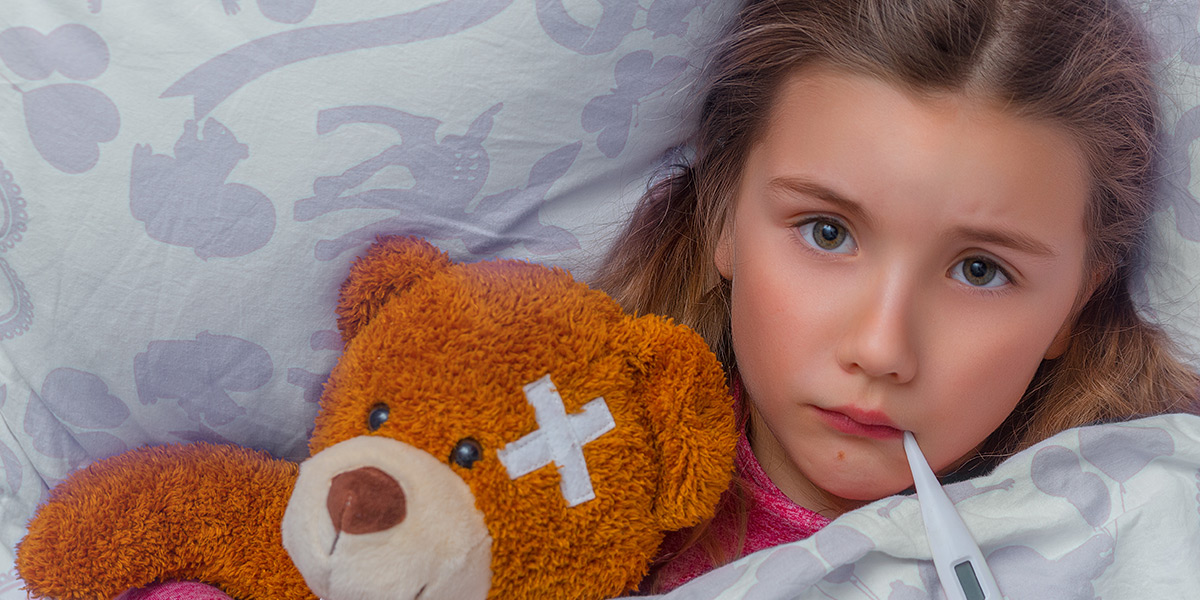 ACCOMPANY YOUR CHILD IN THE HOSPITAL WITHOUT FINANCIAL WORRIES!
No expense is minor when your child is critically ill. For example, the cost of parking your vehicle in Ste-Justine mother and child centre in Montreal is $20 per day. It seems nothing unless you go every day for a long time.
Although parents need to take time off from work to be with their child in the hospital, financial worries can soon pile up as savings are diminished which adds to the constant worry about your child's health. Critical illness insurance, with options that are specifically designed for serious illnesses among children, can take off some of the weight from your shoulders and allow you to focus more on what really matters – your child.
For a parent, there is nothing worse than knowing your child is at risk because of a disease and if that happens, regular treatment or hospitalization is necessary. No matter what happens, the parent will want to be by the child's side to support him in his fight to get better.
Unfortunately, too little is known about critical illness insurance.
In order for a parent to be beside a sick child, he will need to be absent from work.  No employer would be willing to pay you a salary if you are away from work for a long time. Since you will need to take a leave without pay, your finances will suffer.
A QUICK OVERVIEW OF CRITICAL ILLNESS INSURANCE FOR CHILDREN
This is the moment when this insurance will make sense. It will protect your financial security so that you can support your child in the fight to recovery.
A serious illness in a child will mean huge expenses. Basic critical illness insurance coverage will help you if your child is diagnosed with a common childhood illness. It also includes additional coverage against accidental fractures, accidental dismemberment, and even accidental death. Even the cost of remedial classes is covered in case your child will be absent from school for a long time.
Advanced coverage, at least for a majority of insurers, commences within 30 days against 24 to 37 critical illnesses as well as non-critical illnesses.  Thus, it is possible to have protection applying to conditions such as :
Diabetes;
Cystic fibrosis;
Autism ;
Cerebral palsy;
Muscular dystrophy.
It is possible to receive up to $1 Million in benefits and to customize your protection with additional options such as an automatic increase of the insured amount or a refund of your premiums.
With such an amount, you will not spend sleepless nights wondering how to make ends meet!
The financial impact of a serious illness on a child should never be underestimated. You can protect your finances and your family from disaster.
You should consider this insurance for your child at the youngest possible age. The decision you make will be critical in determining the level of stress you experience if your child should fall seriously ill.
To find out what options are available for you and get advice that is tailored to your situation, consult a professional.
PROTECT YOUR CHILDREN AT A LOW COST WITH THE HELP OF OUR PLATFORM!
Disaster can be quick to arrive! Nobody is immune to diseases. We all wish that critical illnesses are reserved only for older people. Unfortunately, children are not safe from the worst diseases.
See an offer to which you can be entitled, FREE OF CHARGE!
Our form can be filled quickly. It will help identify your needs and allow one of our partners, insurance brokers and insurers, to make you an offer.
NO COMMITMENT ON YOUR PART will be required.
Protect your savings with disability insurance in Québec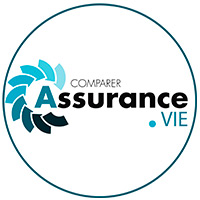 When illness strikes a child, the need for critical illness insurance is certain. It protects your finances while you focus on protecting your child.
The expenses are numerous when one is faced with a child who is critically ill. In addition to the loss of income because of absences at work, you may have other children to take care of. There are also miscellaneous expenses such as transportation, accommodations, parking fees, etc. that could add up while you are getting the appropriate treatment for your child. With critical illness insurance for children, you don't need to worry about the financial pitfalls and concentrate on your child's recovery.
With critical illness insurance for children, you don't need to worry about the financial pitfalls and concentrate on your child's recovery.
Majority of insurance companies in Quebec now offer this type of coverage:
Blue Cross
Humania Insurance
Canada Life
iA Financial Group (Industrial Alliance)
La Capitale
Desjardins Insurance
Sun Life Financial
SSQ Insurance
Equitable Insurance
Manulife (with a slightly different operation)
STATISTICS ON CANCER IN  CANADA
Statistics from the Canadian Cancer Society show that 2 out of 5 people will develop cancer during their lifetime. (source).
In Canada, cancer is the leading cause of death, accounting for nearly 30% of deaths.
You won't need to ask for money if you have critical illness insurance for children
Whether in mainstream media or in social media, we see, practically every week, cries for help from parents who are struggling financially due to expensive medical treatments and medications which they cannot afford.
Canadians are spoiled. In fact, in 70% of cases, workers have the opportunity to obtain insurance, either group life or individual, to protect them against disability. Unfortunately, if it is your child who falls seriously ill or gets injured, you are not protected!
How does critical illness insurance (for children) work?
In the event that your child is diagnosed with a critical illness, the insurance company will pay the benefits up to the maximum amount stipulated in your contract but deducting any partial amounts already received.
Certain conditions apply:
You have an obligation to disclose any critical illness included in your insurance contract;
The insured must still be alive after the « survival » period of 30 days;
The condition must fall under the definition of critical illness as specified in the contract and must not be subject to restrictions or exclusions;
A medical specialist must make the diagnosis ;
The illness must not occur during the waiting period for the disease in question.
Insurers believe that a child can be afflicted by an illness until age 75. As such, it will pay the indemnity stipulated provided that all conditions are met.
Diseases covered by critical illness insurance in Quebec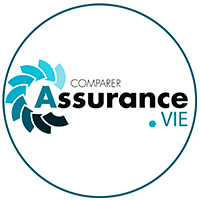 Of course, insurers have their list of critical illnesses covered and it is always subject to change. Here is a list of critical illnesses covered by critical illness insurance for children.
To see which formula would be most likely to protect your family effectively, fill out the electronic form above. One of our broker partners will get in touch with you to offer you a proposal.
  TABLE OF CRITICAL ILLNESSES USUALLY COVERED BY

CRITICAL ILLNESS INSURANCE FOR CHILDREN 

Deafness
A complete and permanent loss of hearing for both ears, hearing at a level of 90 dB or more with 500 to 3000 loops per second of speech.
Renal failure

The end stage of chronic or permanent disease requiring dialysis, peritoneal or kidney transplant.

Aplastic anemia
Permanent and chronic failure of the bone marrow, resulting in anemia or thrombocytopenia and requiring frequently at least one of the following treatments :

Stimulation of the bone marrow;
Bone marrow transplant;
Blood transfusion;
Immunosuppressants.

Cancer

It is abnormally high cell proliferation (a tumor) in one of the body's tissues. Among the types of known cancers, there is leukemia.

Coma
Unconsciousness with a total absence of reactions to any form of external stimuli and of various internal needs for four consecutive days, and thus the Glasgow scale indicates 4 or less throughout this period.
Autism

An anomaly in the organic development of the brain, and which is characterized by the incapacity for the subject to develop any form of communication, either at the language level or socially.

Cystic fibrosis
Genetically, cystic fibrosis is an illness that affects the organs in the glandular epithelia. These are mutations of a gene, the CFTR (cystic fibrosis transmembrane conductance regulator), located in chromosome 7.
Benign brain tumor

It is a tumor that is non-malignant, either from the meninges or the brain.

Diabetes (type 1)

A person affected by type 1 Diabetes, also known as insulin-dependent diabetes, does not produce insulin and must, therefore, inject it daily.

Multiple sclerosis

It is an auto-immune disease that attacks the brain, the optic nerves, and the spinal cord. It specifically attacks myelin, which protects nerve fibers. Myelin deteriorates due to inflammation which impedes the transmission of impulses.

Loss of speech
Complete and permanent loss of the capacity to communicate by speech. This can be the result of an illness or injury.

HIV Infection

It is a retrovirus of human immunodeficiency. The latter is the origin of AIDS (Acquired Immune Deficiency Syndrome). HIV attacks the immune system to make it more vulnerable to opportunistic infections.

Paralysis
We talk about the total and constant loss of at least two limbs for a minimum of 90 days without interruption or improvement.

Stroke

A pediatric stroke can occur at 3 points in a child's life, that is, in the uterus, during the first 28 days of life, of at any time from childhood to adulthood. Children are likely to be affected by two types of strokes :

Hemorrhagic stroke: Occurs when a blood vessel breaks in the brain ;

Ischemic stroke: Occurs when there is a blood clot in the brain.

Bacterial meningitis
This is an inflammatory disease of the meninges caused by a bacterial infection. It is very serious and can lead to serious consequences such as :

Deafness ;
Blindness ;
Paralysis ;
Major or minor retardation ;
Temporary or permanent neurological impairment

Heart valve replacement

The replacement of one or more of the 4 heart valves, namely :

Tricuspid;
Pulmonary;
Mitral;
Aortic.

A valve may need replacement if it is damaged by :

Endocarditis:
Congenital or rheumatic heart disease
Aortic or mitral valve disease.

Coronary surgery
It is a cardiac surgery designed to relieve the obstruction or narrowing of one of more coronary arteries through coronary artery bypass surgery.

Loss of autonomy

Cognitive impairment or permanent and complete incapacity for the affected person to perform certain daily activities and without the possibility of a cure.

Heart attack (Myocardial infarction)
The partially necrotic heart muscle due to a circulatory insufficiency of the blood detected through changes to the electrocardiogram clearly pointing to heart attack and elevation of biochemical markers confirming a diagnosis of infarction.

Severe burns

Is generally considered as third-degree burns extending to over 20% or more of the body.

Dismemberment
Permanent and irreversible loss of limbs following an accident or due to amputation for medical reasons. The limbs in question should be above the wrist or ankle.

Transplant of an essential organ

Permanent insufficiency of the lungs, heart, liver, bone marrow, or kidneys requiring transplant.

Aortic surgery
Replacement of the abdominal or thoracic aorta with a graft.

Blindness

Permanent and total loss of sight.

Motor neuron disease
Degenerative diseases leading to motor impairment, or even progressive paralysis. We can find in this group several afflictions, the most common of which are:

Amyotrophic lateral sclerosis (ALS or Charcot syndrome or Lou Gehrig's Disease) ;
Primary lateral sclerosis (PLS) ;
Kennedy's Syndrome;
Progressive spinal muscular atrophy;
Pseudobulbar paralysis ;
Progressive bulbar paralysis.

Alzheimer's Disease

Alzheimer's Disease is an irreversible condition. An affected person's cells in the brain are destroyed which will have an impact on the various aspects of his life :

Cognitive abilities: Difficulty in comprehension, difficulty in thinking or remembering something, communication problems. This affects his decision-making ability and makes it difficult to perform simple tasks. Keeping the thread of a conversation becomes People with Alzheimer's gets easily lost, confused, and has short-term or long-term memory problems.

Emotional symptoms: A state of apathy or disinterest in previously valued activities. The patients can be inexpressive or withdrawn.

Behavioral symptoms: A person suffering from Alzheimer's tends to have unpredictable reactions. In addition to developing repetitive disorders, (gestural or verbal), she can also hide things, be more abrupt, aggressive, or agitated.

Physical abilities: Alzheimer's also causes coordination and mobility problems. Eventually, the patient sometimes loses the ability to eat alone, dress or bathe.

Cerebral palsy
This condition is also known as Little Disease or Infantile Encephalopathy. It is actually a set of disorders related to the nervous system. These are either inborn or start within the first 3 years of the infant's life. These disorders always present a form of that is not progressive. Motor neurons are still affected to a certain extent, causing coordination problems and reducing muscle strength.

Parkinson's Disease

This disease is neuro-degenerative and affects motor skills. It is a loss of dopamine-producing cells (a neurotransmitter) in the substantia nigra in the mid-brain that causes this disorder. Indeed, dopamine allows the brain to communicate with the muscles and thus control movements. A significant increase in dopamine therefore leads to well-known movement disorders in affected persons.

Muscular dystrophy
This is a group of muscle disorders characterized by increased muscle degeneration and weakness, caused by dystrophy of the fibers that make up the muscles. Over time, they atrophy, which means that their strength decrease. Muscular dystrophies are genetic and can start at any age. There are over 30 types of this disease, the best known being Duchenne muscular dystrophy. The muscles of the arms and legs are often the most affected, although it is possible for the heart and lungs to be affected. Patients often lose their mobility gradually, and it may lead to heart, eye, and gastrointestinal problems.
Example of a boy with a critical illness not covered by Critical Illness Insurance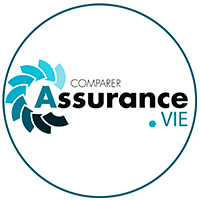 Samuel* is two years old and has a brain tumor.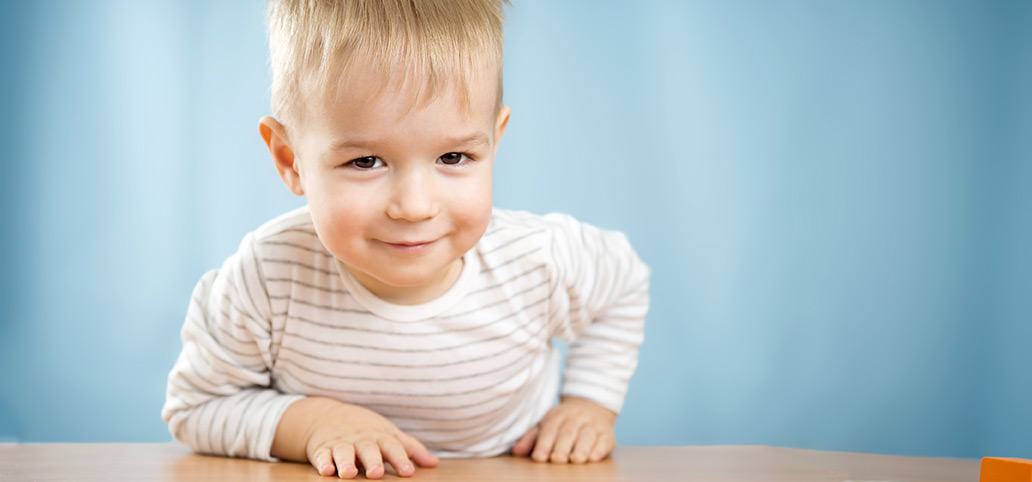 Samuel is lucky despite his misfortune because he survived. This difficult trial was experienced by those around him, with serious effects that go beyond his sickness but also financial repercussions for the parents.
During his illness, they tried to raise funds to help reduce the effects of his illness on the whole family.
It was very difficult and they realized the huge advantage of having critical illness insurance for children. They could have received $25,000 in benefits that could have gone to paying the bills so they could focus on Samuel.
Both parents had insurance at work. Unfortunately, they were not the ones who were sick so their disability insurance was of no help. Further, expensive treatments and medications were not covered by their group insurance or the Régie de l'assurance maladie du Québec (RAMQ).
Samuel's family is not the only one facing such circumstances. There are many families in Quebec who have a critically ill child and regret not having the foresight to subscribe to critical illness insurance for children when there was still time.
While there is no available data on the prevalence of critical pediatric diseases in Quebec, there are several reports about this subject.
*This case is fictitious and is for illustration purposes only.
Check FREE OF CHARGE an available offer for critical illness insurance for your child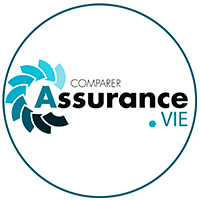 Nobody wants to deal with a critical illness of a child, but when that happens, the parents would definitely want to be with their child and support him, no matter what the cost!
Imagine if the apple of your eyes would suddenly become ill. How can you devote your time to caring for him and still be able to make a living?
Unfortunately, when a child becomes critically ill, the expenses can be huge while the household income falls drastically.
By taking out critical illness insurance, you can avoid the additional stress and direct your energies to what matters most.
In using the free form of « Compare Insurances Online », you can quickly get in touch with one of our partners. Our network consists of insurance brokers and insurers. One of them will check out your answers to help your family find a way to protect itself in the event of a critical illness.
Get access to this profesionnal by filling out the form on this page. All this will be without any obligation on your part.