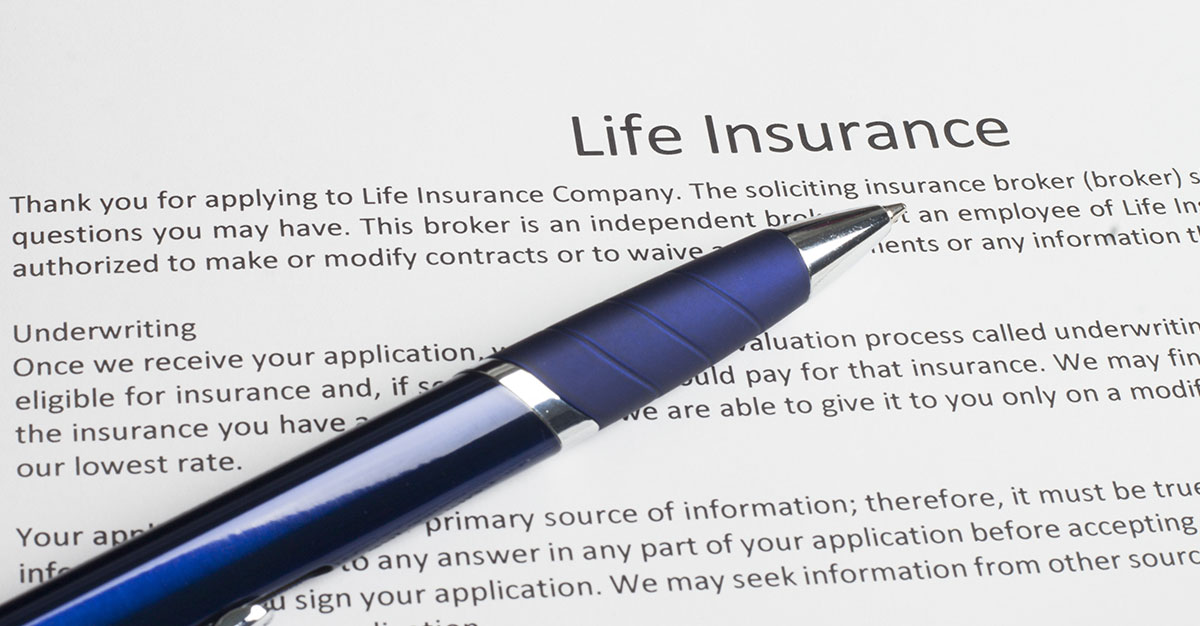 Life insurance is a financial solution for people who want to secure the future of loved ones.  By making regular payments, you are guaranteed a pre-set benefit that beneficiaries receive at the time of death.  These benefits are not taxable, which is appealing to many people.
Buying life insurance can be quite confusing because there are different options in the market. Whole life insurance, a lifetime insurance cover, is very often misunderstood and largely ignored because of its complexity and high cost.
Do you need permanent life insurance?
For the majority of individuals, term life insurance is adequate but in certain situations, whole life insurance may be advisable.
It is important to understand your life insurance options to make sure:
You don't spend too much on what you don't need
You get the right type of cover at the right price
We have made it easy for you to obtain a free life insurance quote from one of our broker partners in Canada.
Compare costs and benefits to get the best protection for your loved ones.
How Whole Life Insurance Works – the Pros and Cons
To determine whether whole life insurance is the best insurance solution for you, it is important to know how it functions. This will keep you at the edge of your chair so don't get too excited.
With whole life insurance, you get lifetime cover for as long as you keep paying your premiums.  A portion of your payments gets accumulated as cash value which can be used for retirement or can be borrowed against as a loan during the life of the policy.
When whole life insurance is granted, it cannot be revoked, diminished, or cancelled, except in cases of non-payment or fraud.
Savings with Whole Life Insurance
After some time, the money you have paid for your insurance is yours, even if you stop paying your premiums.
This is referred to as the cash value. For many people, this feature is attractive because they are assured that they get back some of the money they have paid if they decide to surrender the policy. In essence, there is some savings which is unlike the temporary or term life insurance product. This benefit is attractive to individuals who desire to have retirement funds in tax-deferred cash.
Advantages and Disadvantages of Whole Life Insurance
Below is a table for a quick look at the pros and cons of whole life insurance.
| | |
| --- | --- |
| Advantages | Disadvantages |
| Guaranteed return on investment | Returns are modest |
| Lifetime cover | Many policyholders surrender the policy |
| Premiums are fixed | Premiums are pricey |
| Accumulates cash value that can be borrowed against or withdrawn even before death | Complicated and difficult to understand |
The biggest disadvantage to whole life insurance is the price. It is significantly more expensive than term life insurance. Policies are underwritten in such a way that it takes a while to accumulate any relevant cash value, generally over 10 years.  It is faster to get return on investment if you place the money elsewhere.
Because financial planning is based on personal circumstances, there are also exceptions when it comes to whole life insurance. It can work well for certain people.
For moneyed individuals, whole life insurance is a good tool for estate planning.  Estate taxes can be paid out of the insurance trust with the balance bequeathed to beneficiaries.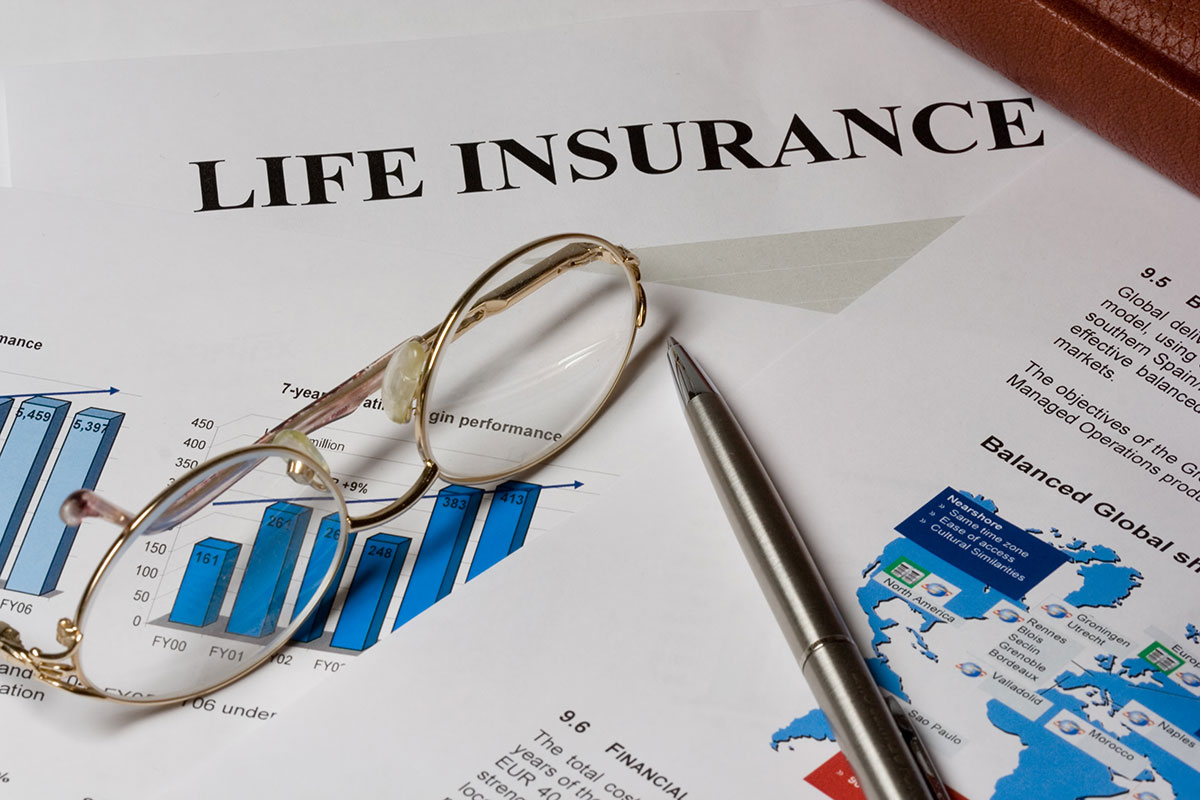 Lifetime cover can be good or bad
Lifetime cover can be good and bad, depending on an individual's circumstances. For some people, they like the fact that they have cover no matter what age they are in and the condition of their health.
Once payments have been made, permanent life insurance can't be taken away.  But for others, the high cost of premiums makes it difficult to sustain and in the later years of life, they may find the insurance benefit no longer necessary.
While premiums in the beginning of the policy are expensive, they are locked in for life with no possibility of change.
If you want an insurance policy that provides tax benefits and a guaranteed return on investment, whole life insurance can be good for you. It is advisable, however, to consult with a financial planner to ensure the success of your financial goals.
Whole life insurance is expensive, why buy it?
Permanent life insurance or whole life insurance is a big deal and should not be taken lightly.
If you are looking for insurance to cover a mortgage, your children's education, or funeral expenses, you may be better off buying term insurance for, let's say, 20 or 30 years, depending on your current age. Your need for financial protection will diminish when your level of debt is reduced.
There is also term-100, or term to 75, which covers you for a long period but only costs half of whole life insurance.
Too expensive for most people
Most people also underestimate the cost of whole life premiums and find out later on they can't keep up with the payments. They bow out too early, thus losing out on the cash value, too.  If you think there is a possibility that this could happen to you, it may be advisable to buy term life insurance instead.
Despite these drawbacks, there are some specific benefits that can be obtained from buying whole life insurance. It can be a good choice for those who want lifetime coverage.
Whole Life Insurance Does Offer Specific Benefits
Some people earn a lot but can't seem to put anything away in savings. Under these circumstances, owning a whole life insurance can be beneficial as it will force you into saving money.
If you purchase whole life insurance, you can choose from a participating or a non-participating policy.  Participating policies share profits of the insurance company with the policyholder.  This means you can receive dividends as an investment component of your insurance.
This can also work well for individuals who are not savvy when it comes to investing their funds.
You Can Have Term and Whole Life Insurance
Whole life coverage may be 6 to 10 times more expensive than term life insurance.  Since cost is a crucial consideration for many, it is important to balance the cost with your needs. For instance, many individuals own a mix of term life and whole life insurance.
By having a combination of both types of insurance, you insure the high risks you have for the time you carry a heavy financial burden. The term insurance will end at the time you also eliminate or greatly reduce your debt. In the meantime, you have lifetime cover from whole life insurance for a lower coverage to lower the cost.
The benefits of whole life insurance under the right circumstances can outweigh the cost.
Converting From Term Life to Whole Life Insurance
You took out a term life insurance policy years ago to obtain financial protection for your loved ones. But the end of the term is approaching and you are wondering if you should convert from term life to whole life insurance.
Advantages of Term Life to Whole Life Insurance
Whole life insurance premiums remain the same throughout your lifetime.
Since renewing your term life insurance will definitely mean an increase in premiums, you may consider converting to whole life insurance.
Whole life insurance can accumulate cash value that can be borrowed against or withdrawn while living.
Unlike term life insurance that has no living benefits, whole life insurance has cash value that can be used while the insured is alive.
You have a choice to pay premiums during the policy's life or pay up within a set period.
Depending on the insurance provider, term life can be converted to permanent life regardless of occupation or health status before 70 (can vary depending on insurer).
Again, there are good reasons to convert term life insurance to whole life insurance. If you have maximized your tax-advantaged savings, or can now afford permanent life insurance cover, you may want to look into the benefits of whole life insurance.
You must consider your financial goals carefully but act soon as depending on your insurer, you can convert to whole life insurance without getting a medical exam up to a prescribed age.
Shop For Life Insurance with Compare Insurances Online

Deciding on which type of insurance to buy and how much to purchase must be made after careful review of your physical and financial health.
It is also important to compare whole life insurance benefits and costs with temporary life insurance to make sure it is the right one for you.
The best way to decide which is better is to obtain a free life insurance quote. One of our partners (who are all insurance brokers and insurers) will answer you.
Fill-out our free online request form to receive his offer.
Don't wait another day that you have no insurance in place. For your loved ones, get the life insurance you need.