Do you wish to rent out your home via internet platforms like Airbnb? What are the legal requirements? What are the limitations and the exclusions of Airbnb's guaranty? Do you need a specific type of home insurance on top of Airbnb home insurance? Why?
Does your insurer need to know that someone else lives in your house?
There is no problem with occasionally lending your home to your parents, relatives, or friends. Your insurer will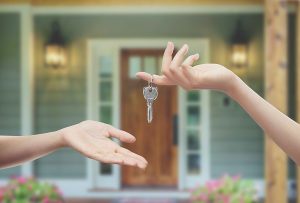 cover the usual risks.
However, when you rent your house to foreigners, your insurer considers that you are engaged in a commercial activity. In such a case, certain limits are necessary. The latter must, therefore, decide which risks he agrees to cover and the inherent conditions.
If your insurer has not been warned beforehand about renting your house to foreigners and a claim arises, you could even lose your compensation.
Case study
The Superior Court of Quebec had to decide in a dispute between an insurance company and a couple who, on several occasions, had rented out their cottage without notifying their insurer.
Despite the fact that his loss did not occur when the cottage was rented, the Court ruled that the couple should have warned their insurer that he rented their cottage to third parties through the Internet as leasing represented an increased risk for the insurer.
The result:
The compensation that the couple should have received was reduced in proportion to the amount of the premium they should have paid if the insurer had been notified of the situation even though the claim was not related to the rental of the cottage.
In fact, if the insurer is not informed about renting your home or cottage to strangers, the company can simply refuse to provide coverage.
Home insurance and renting out your house: what does the law say?
It is important for you to know what the law says about your home insurance and your obligations to your insurer.
« Article 2408 of the Civil Code of Quebec is very clear: it must be disclosed to your insurer any factors that may influence its acceptance of risks. If an insured does not comply with the law, the insurer can refuse to compensate and withdraw from its obligations. »
In the eyes of the law, you have the obligation to disclose risks. If you do not inform your insurer about leasing your house through platforms like Airbnb, HomeAway, Chaletsauquébec…you risk being denied compensation in the event of a loss or damage.
For example, if your house is declared a total loss following a fire and the loss occurred while it is being rented by a third party, if the lease was not disclosed to your insurer, the company could deny your claim.
As the insured, it is undoubtedly in your best interests to reveal the circumstances of the lease to your insurer.
Isn't it the objective of the insured to know for certain what would happen in case of a disaster? If you do not lay out the cards on the table and hide important facts, you will not know what would happen in the event of a fire, theft, vandalism, lawsuit, etc.
This is why the Bureau d'assurance du Canada (BAC) strongly advises that you notify your insurer before renting out your house to a stranger.
You will know what are the risks you face and can verify if your existing coverage is adequate.
What does the law say about renting out your house?
In Quebec, the law has gradually adapted to the world of online rental platforms such as Airbnb since May 2016.
In fact, the law considers that it is a regular rental, as soon as you offer the rental of one or more places of accommodation, regardless of whether it is a room, dwelling, residential unit (condo, house) or cottage, several times a year, for a period of 31 days or less.
In such a case, you need to:
You must procure an authorization from the Tourism Industry Corporation
Make sure that the accommodation satisfies zoning rules
Obtain the consent of your landlord, if applicable
Bill the accommodation tax to tenants
Transmit the latter to Revenu Québec
Declare rental income to Revenu Québec
Take out a liability insurance in the minimum amount of $2 million to cover the risks related to the operation of a leased accommodation
Therefore, to comply with the obligations of the law, you will have to optimize the public liability insurance offered by Airbnb.
Home insurance and Airbnb insurance: how does it work?
The Airbnb online booking platform automatically offers, for any rental, its Host Insurance program at no additional cost. This top-level coverage gives you $1 million per claim and per property (or accommodation) to cover your liability as a host.
Thus, if an unexpected event were to occur, you would be partially covered in the event of a claim for a personal injury suffered by a  « guest » or a third party.
In the same way,  Airbnb insurance covers you if you are a traveler and want to be protected in a problematic situation such as a fire in the house you rented, for example.
Whether you are a renter or landlord, do not forget to check the scope of your personal home insurance with respect to your civil liability or your property.
Is there coordination between your home insurance and Airbnb insurance?
Yes!
Airbnb is very clear on this point: even if it seems very suitable, in no time Airbnb insurance should replace the private home insurance that you hold as owner (or tenant if applicable).
It is your responsibility to disclose the fact that you are dealing with Airbnb with your insurer, to check the limitations, conditions and exclusions, and to adjust your coverage according to your needs.
Moreover, Airbnb itself claims to be a first-line protection which must be supplemented by your private home insurance.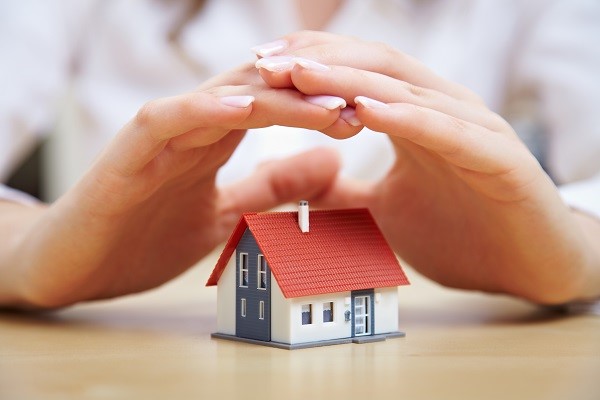 Is the Airbnb Host insurance sufficient to cover your home?
No!
In Quebec, tourist establishments must comply with the law which stipulates that if you rent out your property (house, cottage, condo, lodging) through an online platform such as Airbnb, it is mandatory to be insured for $2 million.
Since Airbnb Host Insurance insures you for only $1 million in the event of physical and personal damage, your private insurer must cover the difference.
What is the Airbnb Host guarantee?
If by an unfortunate incident your personal property or home is damaged while a renter is staying there, the protection of the Airbnb Host Guarantee covers you up to the maximum of $1 million.
This protection is offered without exception, for each reservation, at no additional cost.
The Host Guarantee is designed to cover you in the event of damage that is out of the ordinary and not for damages caused by normal wear and tear.
For small hazards (example, a broken plate), it would be wiser to use the damage deposit.
Without going into details, the protection offered by Airbnb can cover a portion (or all) of an invoice related to damages to the covered property during the rental period through Airbnb and caused by
« guests ». However, it has certain limitations.
Airbnb Host Insurance VS Airbnb Host Guarantee
Here is a scenario illustrating the coverage offered by one or the other of these protections:
A guest staying in your condo during your absence (in exchange of rent) breaks the toilet bowl by accident. The water pours into your bathroom, then floods the living room of the condo next door
Your neighbor claims reimbursement for material damage to his living room.
Based on this scenario:
The Host Insurance program would cover property damage caused in the neighboring condo (civil liability).
The Host Guarantee covers the property damage to your bathroom.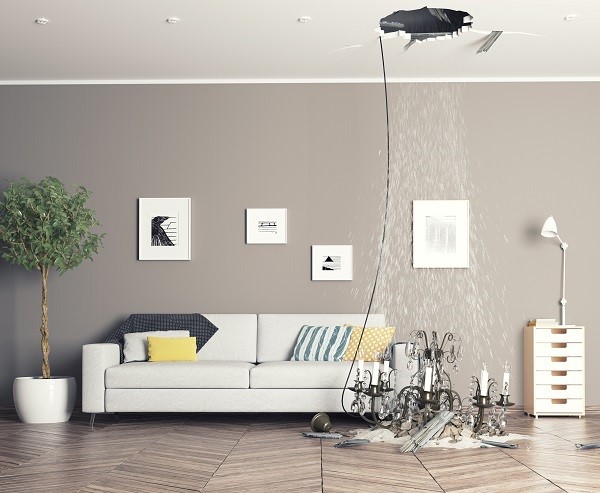 Summary of the limitations and exclusions of the Airbnb Host Guarantee 
Basically, the Airbnb Host Guarantee perfectly supplements your private home insurance and covers you on some claims.
However, to be adequately covered, you must mention your use of a property rental platform to your insurer and let it assist you in choosing the additional coverage that best suits your situation.
The Airbnb Host Guarantee does not cover civil liability
Example:
One of your neighbors is injured on your property in your absence because your « guest »  has not cleared the balcony. The loss would not be covered by the Host Guarantee but by the Host Insurance.
In the same way, if  « your guest » hurts himself on your property and sues you, it is the Host Insurance that will cover you.
Your goods and your house is not covered by a replacement value.
Example :
Your dishwasher, which should have lasted 8 years, is irreparably damaged by « your traveler » when it was only 4 years old. Your refund would be 50% of its value
The damage must be caused by « your guest »
Example :
Water damage due to the wear of your water heater occurring while « your guest » is staying in your home would not be covered by the Airbnb Host Guarantee as your visitor is not accountable.
Your jewelry and other objects of value are covered with restrictions
Your valuables such as your jewelry, your collectibles, your artwork, etc. would only be covered up to certain limits.
You can choose to use your private home insurance to protect them adequately.
Wherever possible, online home rental platforms recommend removing them from your property and handing them over to people you trust during your absence.
What the Airbnb Host Guarantee does not cover
Below are some exclusions from the Airbnb Host Guarantee:
Identity theft
Unexplained disappearance of belongings in your apartment
Common areas (condo)
Your individual responsibility,
Pets,
Securities and cash
Be alert!
Be sure to read the terms and conditions of the Host Guarantee offered by Airbnb to understand what is covered and what is not.
Your home insurance broker can help you differentiate between the coverages offered by Airbnb Host Insurance and the Airbnb Host Guarantee and guide you in your choice of additional coverage that would be valuable to you.
His expertise will be useful for you to understand the policies, guarantees, and conditions of use. You will prevent unpleasant surprises and understand exactly the ins and outs of renting your home.
To contact up to 3 of our home insurance broker partners (they are insurance brokers and insurers), we encourage you to fill out the free request form on this page.  You can also check out the quick home insurance request form here.
You will quickly receive up to three (3) proposals from them.
5 tips from the pros for home insurance for short-term rentals
1.   Team up with your home insurance broker.
Whether you stay somewhere through a home sharing platform or rent out your home to guests, tell your home insurance broker and review the extent of your home insurance coverage.
Basic cover  
Check, with the help of your insurance broker, if your coverage is sufficient to cover what you have taken several years to buy: your home.
If you need to optimize your basic insurance, your home insurance broker can assist you in choosing which coverage to add.
Your belongings and your civil liability
Avoid worries and ensure peace of mind by adjusting your blankets as needed. Make sure your liability protection or your contents coverage is sufficient.
2.   Notify your insurer
Many insurers offer coverage for certain risks that are not part of standard insurance:
Vandalism or theft during the rental period
Rental value
Sewer backup
Water damage
etc.
3.   Know the prevention tips from Airbnb
Home Rental Platforms include prevention tips that can help you a lot. However, your provider's suggestions will never replace personalized recommendations from your home insurance broker.
4.   Understand the fine print
Take the time to read all the terms of use, policies, and warranties from the provider with your home insurance broker.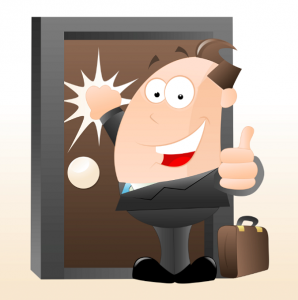 5.   Take steps to minimize the risks
Know which tenants are likely to cause you problems. Be aware of clues that might reveal to you that the risks are increased if you rent your home to such an individual.
During the period of the lease, do not leave valuables in your home.
If possible, do not go too far from home while guests are staying in your home. If not, entrust the responsibility to look after your home to people you trust and who agree to play this role.
Your tenants must be able to reach you if necessary. Do not forget to let them know how to contact you (or leave them the contact information of your contact person).
Adjust your home insurance to rent out your house with Airbnb
Get peace of mind at the best price with home insurance tailored to your specific situation.
Fill out the free request form on this page to quickly receive, with no obligation, a proposal from one of our partners (home insurance brokers and insurers).
You just have to see if it suits you best.