Be smart! Save on your motorcycle insurance while opting for the best coverage. Road motorcyclist, sports enthusiasts or occasional users- see how you can get cheaper motorcycle insurance. Find an insurer for a motorcycle insurance coverage that's right for you.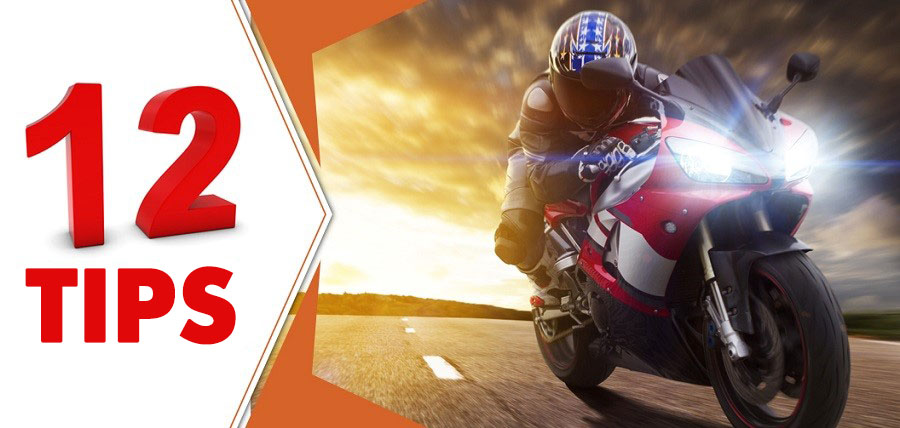 How to save on your motorcycle insurance?
Pay attention to the following factors that affect price.
1.  For less expensive motorcycle insurance, be a wise customer!

For an insurer, the user of a high-performance motorcycle represents a greater risk of a claim than a consumer who just enjoys riding his motorcycle for the weekend.That is why if you are thinking of buying a motorcycle but want to save on motorcycle insurance, avoid models that are classified in the category of "high-risk" by the SAAQ.The value of the vehicle and the cost of its parts if a repair was required following an accident are also factors that affect the price of your motorcycle insurance.
2.  Sign up for motorcycle safety workshops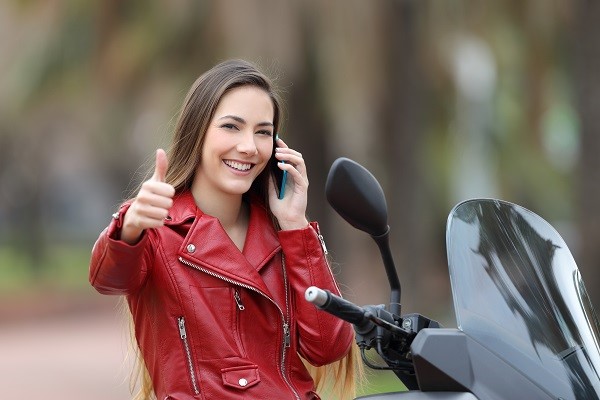 Statistics show that a motorcyclist who has just been licensed is more likely to file a claim with his insurer due to an accident.
Improve your skills, learn to master your motorcycle, and improve your self-confidence by participating in motorcycle safety programs offered by a school recognized by the AQTR (Association québécoise des transports), an organization approved by the SAAQ (Société de l'assurance automobile du Québec).
Of course, learning to manage risks and developing specific skills requires additional financial investment on your part but it will pay off as your motorcycle insurance will be cheaper as soon as your insurer is notified of your certification.
3.  Use your motorbike wisely

The cost of your motorcycle insurance is closely related to the risk of a claim that you represent for your insurer. As a result, your premiums will be lower if you use your motorbike less often.In the same way, your motorcycle insurance will be cheaper if you ride alone without a passenger.It is important to be honest with your insurer regarding the use of your motorcycle as it is a price factor that is taken into account when calculating your premium. If your information is incorrect, your claim is likely to be refused should there be an accident.
4.  Keep your bike in its original condition.

A motorcycle that has undergone structural or mechanical modifications in order to optimize its performance or for aesthetic transformations compared to the original series design from the manufacturer will be more expensive to insure. The insurer will consider that the modifications made may cause an accident. It will increase your premiums accordingly.If the modification is the cause of the accident or if you remodel your motorcycle without notifying your insurer, the company can refuse to compensate you in the event of an accident or even terminate your insurance contract due to misrepresentation.
5.  Protect your motorbike from theft to reduce your motorcycle insurance bill.

Save on your motorcycle insurance by securing it against theft:
Park in a well-lit and secure
Use proper equipment to deter thieves
Use chains
Use a padlock
Anchored motorcycle rack (urban)
Burglar alarm
Tracking system (high-end motorcycle)
You will enjoy a return on your investment because your motorcycle insurance premiums will be cheaper.
6.  Cheaper motorcycle insurance cheaper: choose a higher deductible
Raise your deductible within limits you can afford to save on your insurance premiums.
7.  Combine your car and motorcycle insurance (multi-vehicle) with your home insurance.
If you already have car insurance, simply bundle your policy with your motorcycle insurance to save on premiums.
8.  Join a motorcyclists' association.
Members often get discounts on their insurance premiums.
9.  Shop around and compare.
Give yourself some time. Shop around two or three months before renewal of your policy.
 Check if your current insurer is offering the best coverage for you at the right price. To do this, simply compare free quotes by completing the short online request form on this page.
It only takes about 2 or 3 minutes to complete it. You will receive up to three (3) quotes from our partners (insurers and insurance brokers)
for your motorcycle insurance.
What's more, a broker can negotiate the price of your insurance premium for you.
You can find out if there are discounts you qualify for and other methods to reduce your motorcycle insurance price.
Your motorcycle insurance will be cheaper if …

The way you ride can also save you money on your motorcycle insurance.
10.  Avoid filing claims as much as possible

.



The cost of your motorcycle insurance premium is determined, among other things, based on claims you have filed in the past.If your driving record states that you have been involved in accidents for which you have been found liable, the risk you represent to your insurer will be reflected in
your higher motorcycle insurance premiums.
11.  You are recognized as a prudent person at the wheel … and on the handlebars!
The recognition of your prudence is crucial to obtain a cheap motorcycle insurance contract. Insurance companies often offer discounts to policyholders who
represent a minor risk by never having been involved in an accident.
12. Drive safely.
Be aware that driving safely will allow you to obtain cheaper motorcycle insurance.
If your driving record states that you have accumulated demerit points due to over-speeding or failing to comply with a mandatory stop, your insurer will consider you to have risky driving behavior with your motorcycle. The insurance company will increase your insurance premium so as to protect itself
from future claims.
It is not only the price of your motorcycle insurance you must consider. It is also necessary to choose a motorcycle insurance that is tailored to your needs.
Aside from price, consider finding a motorcycle insurance that suits you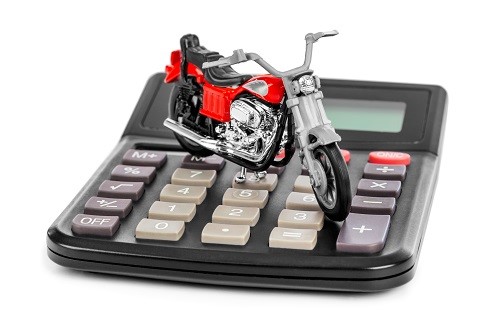 Nowadays, many home and auto insurance companies offer motorcycle insurance.
It can be difficult to make a choice. The best way to find a motorcycle insurance that suits you is to properly assess your needs, your situation and your budget.
See what types of coverage might be best for you.
Mandatory coverage
Liability insurance is mandatory coverage. This protects you from liability due to damage that your motorcycle could cause to other people.
In Quebec, the minimum liability coverage is $50,000
Optional coverage to increase your protection
Optimize your basic coverage by adding optional coverage that is right for you. Here are some examples:
Insurance covering damage to your motorcycle is also a basic protection. It is offered under a variety of plans covering all possible risks to your motorbike, accessories and equipment:
All risks: fire, theft, accident …
Overturning or collision
Risks other than overturning or collision: fire, theft, breakage of glass, hail …
Specified risks: specific risks mentioned in the contract
Coverage for travel expenses such as taxi, car rental, or public transportation costs if an accident for which you are covered prevents you from enjoying your motorcycle.
Coverage for physical damages to the personal effects of third parties, including public property.
Medical insurance covers your hospitalization or treatment costs if you were injured in an accident.
Payment for the bike's value without depreciation in the event of a total loss.
Let a certified, experienced, and professional motorcycle insurance company help you make an informed choice about the protection that's right for you.
Find an insurer for your motorcycle insurance now
Are you keen on motorcycles? Do not let the cost of motorcycle insurance stop you from enjoying riding a bike. Let our partners (auto and home insurance insurers and brokers) find for you the motorcycle insurance that is tailored to your needs and budget.
Get the right protection for yourself and your motorcycle. Fill out the short online form on this page and obtain free quotes.
Receive up to three (3) free quotes from insurers in Quebec.
Compare the quotes you receive in the comfort of your home and choose the motorcycle insurance that suits you best.
Do you also need life insurance?
Testimonials from satisfied users:
Great and it saved me a lot of time – Luis Messier, August 2018 (saved 50% on the total bill)
It is very convenient to be able to get quotes from three insurance brokers and be able to compare the prices offered. – Francyne Trottier, September 2018
I found it very efficient and fast. – Micheline Bourgeois, May 2018 (saved $133)