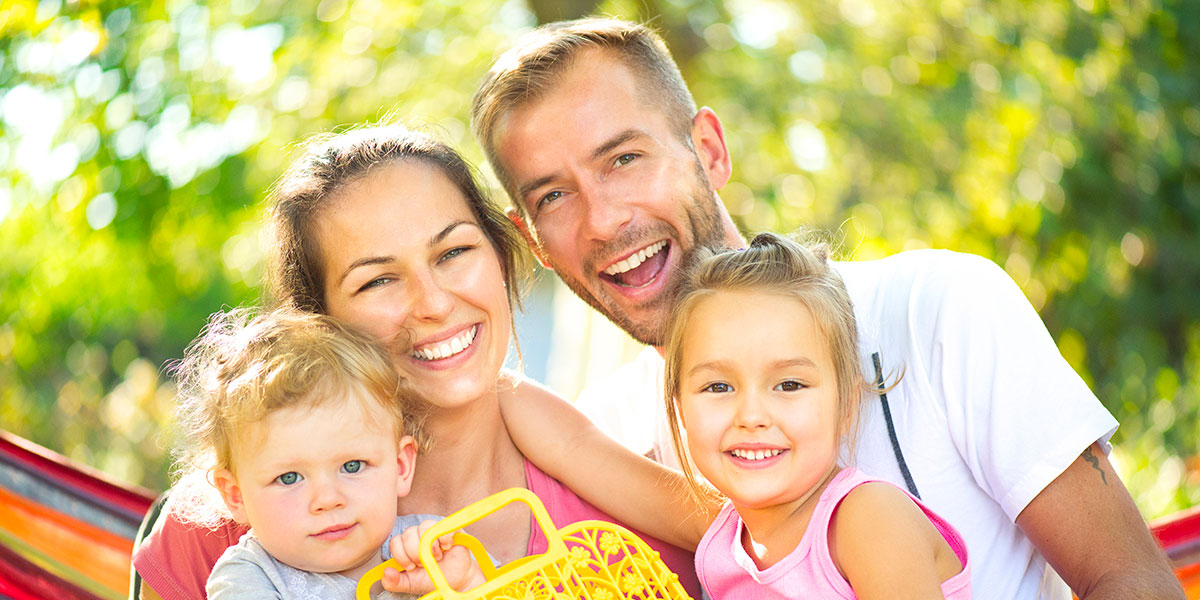 Protect your family or employees with group life insurance
What is group life insurance and who benefits from it?
Group Life Insurance offered at work presents a wide range of options for coverage.
In general, group life insurance offers life insurance.  Life insurance is considered temporary because it ends when you retire or leave your job. These 2 circumstances terminate your participation in the group plan.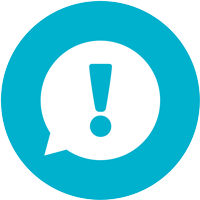 Learn More!
Employees surveyed at all levels indicated that the most sought after and valued component of their compensation is the group life insurance plan.
Employers who know this have no choice but to learn about the wide range of group insurance plans available to ensure the well-being and satisfaction of their current and future employees.
Where can they find competitive prices in the market?
Our partners are here for you! Do you need to renew your policy?
Count on the help of one of our partners (they are all insurance brokers and insurers) to analyze your needs and send you an offer!
Whether you want to negotiate more favorable conditions, generation of financial information or evaluation of your claims history, our partner will help you on your way.
GET A FREE QUOTE
Group insurance protects you and your family in the event of your death.  It provides financial security in times of need.
If the insured or a dependent dies,  the beneficiaries have a legacy. The amount of insurance received is normally an amount based on your income or an amount that is predetermined (for basic life insurance).
Group Life Insurance has several components or optional clauses such as:
Short or long-term disability insurance
Dental insurance
Critical illness insurance
An assistance program (for employees)
Travel insurance
Basic Life insurance
Accidental death (and dismemberment) insurance
Optional or additional life insurance (for dependents, children, or spouse)
Second opinion service (medical)
If you are interested in certain clauses that are excluded from your existing plan, don't hesitate to contact your group life representative to obtain more information.
How much will you get from group life insurance in Quebec ?
Salary brackets determine the life insurance found within a  group life insurance plan. Thus, your annual salary year is a salary bracket.  Basic coverage is based on your salary bracket so if your annual salary is
$50,000, the coverage will be worth $50,000 as well.
Additional tranches can only be added if they have exactly the same value as the first tranche. In this way, the next installment will have to be $50,000 instead of $40,000 or $60,000.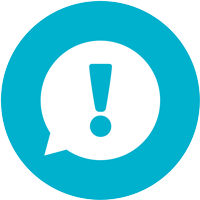 Learn More!
Mandatory Tranche: The First
Generally, an employee participating in a group life insurance plan must be insured for a minimum of a salary bracket.
The characteristics of the members of the group insurance plan set premium rates for the mandatory portion of the coverage.
Your current state of health and age do not affect the cost of premiums.
Incidentally, if many people in your group are above 60 years of age, the premiums will rise.
Optional tranches
Additional protection can be added to a group life insurance plan which is also calculated in tranches.
The cost of an additional tranche is based, this time, on your health condition and age.
The group specifications do not affect the calculation.
A medical examination may be required so that the insurer can assess your insurability.  The insurer is, at no time,  not obligated to provide coverage beyond the initial tranche.
HERE ARE THE FEATURES THAT MAY BE INCLUDED IN GROUP LIFE INSURANCE
BASIC LIFE INSURANCE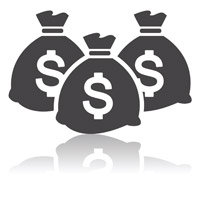 Basic life insurance reimburses a certain amount in case of natural or accidental death. The benefit received by the beneficiaries are not subject to tax.
This insurance offers (as an option) its continuity even if the employee is no longer part of the company (quits or retires).
Optional insurance can be added to it.
WHAT DOES BASIC LIFE INSURANCE INCLUDE IN GROUP LIFE INSURANCE?

Life insurance is an essential element of the majority of group life insurance programs.

WHO PAYS ?
The employer fully absorbs the amount of the premiums or divides the amount with his employees.
WHAT IS THE AMOUNT OF INSURANCE IN BASIC LIFE INSURANCE?
A fixed amount or a multiple of the remuneration determines the guaranteed amount.

This guaranteed amount will generally not require any evidence of insurability by the company providing group life insurance.

The guarantee limit (without proof of insurability) increases with the size of the claimant group.

WHAT HAPPENS IN CASE OF DISABILITY?
If disability occurs, payment of the premium ceases, but the guarantee remains effective.
WILL YOUR BASIC LIFE INSURANCE CEASE AT THE END OF YOUR EMPLOYMENT?
No.

A conversion option, offered by most plans, is available for members who quit or lose their jobs. It can be converted, without evidence of insurability, for the entire amount or part of a life insurance of an individual. This remains a very advantageous option for an individual who cannot be personally insured.
LEGAL PROTECTION INSURANCE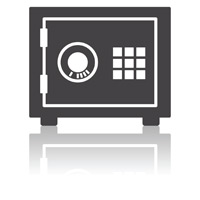 Legal protection insurance is available only in Quebec. This additional and totally optional guarantee helps to pay notary fees after the declaration of incapacity or the death of a participant or his spouse.
A maximum amount of $1,000 throughout the contract is intended for this purpose.
INSURANCE IN CASE OF ACCIDENTAL DEATH OR DISMEMBERMENT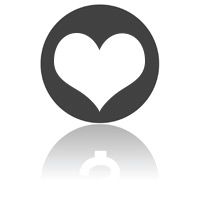 This optional coverage complements traditional life insurance.
If you die or get injured in an accident, lose a limb or the use of it, Accidental Death and Dismemberment Insurance pays compensation.
This financial compensation is in addition to the benefit received from life insurance in case of death.
WITH GROUP INSURANCE, WHAT ARE THE DETAILS OF ACCIDENTAL DEATH AND DISMEMBERMENT INSURANCE (AD & D)?

This type of protection is often an integral part of the majority of group life insurance plans.

IS IT EXPENSIVE?
It is characterized by low premiums. It offers coverage if you die or get seriously injured in an accident.
UNDER WHAT CIRCUMSTANCES WILL YOU RECEIVE COMPENSATION FROM ACCIDENTAL DEATH OR DISMEMBERMENT INSURANCE?
Typically, the face amount equals the guarantee limit. However, if you exceed the AD & D benefit, the amount received is multiplied by 2.  The insurer no longer charges premiums if the member becomes disabled (same as in life insurance).

In addition, the member receives a sum if he loses the use of his hearing, sight, or limbs such as legs, hands, and feet…

WHAT INDEMNITY DO YOU USUALLY RECEIVE WITH ACCIDENTAL DEATH AND DISMEMBERMENT INSURANCE?
Accidental death and dismemberment insurance (AD & D) benefits from the following guarantees offered by group life insurers:

Daycare services
Home adaptation
Educational benefits
Spousal training
Repatriation
Rehabilitation servicesNote that all guarantees will be subject to a maximum amount.
SALARY INSURANCE (DISABILITY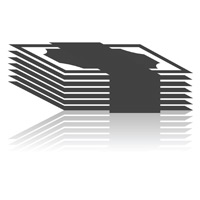 Salary insurance (disability) provides compensation for the loss of salary due to the short or long-term disability of a member.
For an employer, it demonstrates to your employees that you care about their well-being and reassures them at the same time.
COMPLETE UNDERSTANDING OF DISABILITY INSURANCE WITHIN GROUP LIFE INSURANCE

If an illness or accident prevents you from carrying out your job effectively, disability insurance will help with the loss of income. Here are the details, 8 questions to ask about disability insurance.

THE DEFINITION
Disability means being unable to perform routine work or activities due to an injury or illness.

The definition varies from one policy to another. Sometimes, the interpreted meaning may imply for the wounded or sick individual, an astonishing gap.

Here is an example of definitions:

Being unable to perform tasks (at work) for which she has qualifications or can reasonably learn those qualifications, taking into account experience, training, and education of that same person.
Being unable to accomplish all the tasks required by his regular work.

To avoid confusion, contact your insurer to clarify your disability insurance coverage.

TO GET GROUP LIFE OR INDIVIDUAL LIFE INSURANCE?
Opting for individual or group disability insurance?

Group Disability Insurance

Made available to all members of a group such as an association or its professional members or simply the entire workforce of a company.

Adherence is often mandatory and your coverage predetermined.

Individual Disability Insurance

Subscribed to by one person such as a work from home (self-employed). You select the desired protections yourself.

WHAT IS A WAITING PERIOD?
A waiting period is probably part of your disability insurance.

It refers to a period of time, after your declared disability, where you will need to wait before receiving compensation.

The waiting period (duration) differs from one insurer to another. Check with the policy issuer for more information about the terms and the duration of the delay.

If your employer provides you with sick leave, this waiting period entitles you to do so.

TAX PAYMENTS ON YOUR DISABILITY INSURANCE
It is possible that you may owe taxes on the amount that your insurer gives you.

During your disability, the amounts received are subject to tax if the association, the union, or the employer has paid a fraction of the insurance.

If, on the other hand, you paid for the insurance entirely, you will not pay anything in taxes on the amounts received during your period of disability.

To make sure of this, check with your insurance provider or employer.

Important Note

Claire is a beneficiary with an attendant position at a hospital. She was seriously injured during her vacation following a snowboarding accident. She has not been able to work since then and receives disability insurance from her employer.

To break the monotony of daily life, Claire decides to help out her cousin who runs a small business a few afternoons on weekdays.  She receives a small amount of money but not enough to replace her salary as an attendant.

The insurer will automatically reduce their payments to Claire.  Generally, the benefits of the insured are adjusted based on the total income collected.

It is important to inform the insurer about the possible consequences of extra income if you regularly receive compensation due to a disability.

End of important note.

WHAT CAN YOU DO IF YOUR INSURER DOES NOT WISH TO PAY SALARY INSURANCE?
If your insurer refuses to pay salary insurance to which you are entitled, first try to reach an agreement with them.

If the situation is not resolved and the insurer maintains its position on the matter, file a complaint with the AMF (Autorité des marchés financiers) and contact an agent at the Information Center.

WHAT IS SHORT-TERM DISABILITY INSURANCE?
Applies before long-term disability insurance.

An amount equal to less than 70% of your salary is given to you.
A specified period characterizes it and is usually in weeks.

It is not necessary to purchase short-term disability insurance because the government offers similar benefits such as Employment Insurance which provides benefits in case you become disabled.

Group life insurance offers a key element in disability insurance.

The « Compare Insurances Online » platform offers to help you in this matter.  Its only purpose is to ensure the effectiveness of your plan in order to reduce the cost of premiums and to optimize the benefits vs. the price.

It should be understood that short-term disability insurance has 2 components. Accumulating paid sick days does not matter.  Employers make available to their employees for each month worked a day off (a maximum of 5 to 10 days per year).

Hence, when an employee becomes disabled for a period of time longer than the paid sick days, the short-term disability benefit comes into play.

An insurer may offer this program (short-term disability) or an employer may self-insure.

Self-insured plans can benefit from an arbitration service offered by a number of life insurance companies.

The plan, by meeting a minimum of requirements, can help an employer save on insurance premiums by registering with Employment Canada.

Let one of our partners send you an offer. Our partners are insurance brokers and insurers.
Fill out our free from on this page to let him know your criteria.


WHAT ABOUT LONG-TERM DISABILITY INSURANCE?
This applies when benefits from Employment Insurance or short-term disability insurance cease.

A long-term allowance is paid to you, computed based on a fraction of your average salary. Your contract determines it.

You will receive an amount for a maximum period as specified in your agreement.  This period lasts much longer, it can sometimes be extended until you are 65 years of age.

When you are disabled, you don't have to pay your insurance premiums. Employment Insurance, for its part, during your disability, provides you with benefits for up to 15 weeks (maximum) after the waiting period of 2 weeks.

A waiting period of 17 weeks is required in many long-term disability insurance plans before the commencement of benefits.  As a general rule, the receipt of these benefits stops at age 65 or after a few years, at most.

Partial disability, included in many plans, allows the partial return to work of employees who are declared disabled without ceasing payment of disability benefits.

These benefits are subject to tax, regardless of whether the employer pays the premiums in full or not. If the employee made the payments,  the compensation is not taxable.

Hence, the distribution of premiums between the employer and the employee is highly important, with the aim of reducing taxable benefits for the employee.

WHO SHOULD SAY "YES" TO YOUR DISABILITY INSURANCE REQUEST?
Who do you think will accept your application for disability insurance and agree to pay disability benefits?

Your doctor is not the person who will decide on your coverage or your disability insurance but your insurer. He will look at your policy and the situation in order to make a choice.

CHECK IF YOU QUALIFY FOR GOVERNMENT DISABILITY INSURANCE
Are you eligible for the public disability insurance?

Whether you have disability insurance or not, the benefits from the public plan may be insufficient for you.

Retirement Quebec

A disability pension from Retirement Quebec may be paid to you (if eligible) if you have serious and permanent health problems that prevent you from practicing any trade. However, this requires contributions to the Quebec Pension Plan. Your certificate of participation gives a preview of the disability pension you may enjoy. Refer to the Retirement Quebec website for additional information.

SAAQ (Société de l'assurance automobile du Québec)

In Quebec, all residents benefit from automatic coverage if they are injured or die in a road accident. Whether or not you are responsible for the incident, the insurance continues. Refer to the SAAQ website for additional details.

CNESST (Standards Commission, Equity, Health, and Safety at Work)

If an accident at work caused your disability, you may receive benefits from the Standards Commission, Equity, Health, and Safety at work.

If you participate in multiple plans, your insurer will adjust your benefits accordingly. It will reduce the compensation based on the amounts received (from other plans).
OTHER TYPES OF INSURANCE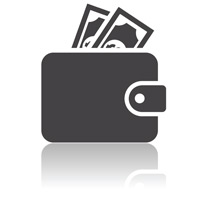 A range of other group life insurance options exists to make life easier for employees, such as:
✓ Dental insurance: pays dental expenses (cleaning, crowns, fillings, examinations, prostheses, etc.)
IS THERE DENTAL INSURANCE IN YOUR GROUP INSURANCE?

As in the case of supplementary health insurance, your company can opt for a plan
with several options for their workers or a traditional plan.

The traditional plan has 3 levels  (of insurance) :

1 — BASIC DENTAL
Basic insurance that includes routine care and examinations.
2 — MAJOR RESTORATION
Guarantee for major restorations such as bridges and crowns.
3 — ORTHODONTIC CARE
Orthodontic care that includes all devices (orthodontics).
Note: Members of a flexible plan may decide, based on their personal needs, the level of coverage that suits them. An older couple or single employee may have a preference for a basic plan while a family would prefer to spend on premiums for coverage for orthodontic care.
✓ Dependent Life Insurance: Usually, children or spouses automatically receive this coverage. Generally, children can take-out insurance of $5,000 and spouse $10,000 (fixed amount).
✓ Health Insurance (at home): Pays for home care services (for example, after convalescence).
✓ Critical Illness Insurance: pays an amount to the insured in the event of an (eligible) surgery or diagnosis of a (critical) illness.
✓ Insurance for vision care: reimburses the costs related to optometric care (surgery, eye examinations, contact lenses, eyeglasses, etc.).
✓ Cancellation insurance or travel Insurance: pays for expenses associated with an emergency of a medical nature or an accident while traveling including, as a general rule: repatriation, the sudden interruption of a journey or its cancellation or emergency health care provided.
A travel assistance service allows policyholders to take advantage of medical assistance (financial or personal) wherever you go and is accessible at all times.
✓ Optional Insurance: Gives you the possibility to increase your coverage by taking out not included in your group plan or inflating your current insurance amount. The 3 insurance options available are critical illness insurance, life insurance, and accidental death and dismemberment.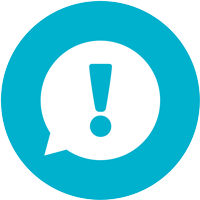 Learn More !
This is an interesting option ! It is often added to the various group insurance plans so that a member can, at more competitive rates, get the insurance limits (life insurance) for his dependents or for himself.
As a general rule, insurance is sold per unit ($25,000). The employee pays for his premiums through salary deduction.
The biggest challenge is for an employer to make the choice, among the wide variety of options in the market, to choose which one will offer him the best price.
Here is where the help of our broker partners comes in. Fill out our free form on this page. One of our partners will then analyze your company's information and provide you with a quote.
It is without any obligation!
✓ Healthcare Insurance (supplemental): Deals with the costs that the Public Health Insurance does not cover (health specialists' stamps, medical care, prolonged hospitalization…)
✓ Supplementary Health Insurance: covers non-eligible expenses under the Provincial Health Insurance Program.
The plan reimburses services such as travel assistance, private nursing, hospital beds, medical devices and aids, medical and prescription drugs, and specialist services in massage therapy, physiotherapy, chiropractic, or others.
✓ Health Management Accounts: An individual account that reimburses an employee for health care and dental not eligible under the employer's group plan or the provincial public health service. These accounts are part of the group insurance plan of a member has adopted it voluntarily.
Co-insurance amounts, the amounts that exceed what the plan provides as benefits (maximum contribution) and deductibles are eligible expenses.
Normally, these amounts would be billed to the employee without the coverage issued by the health management account.See here (in part) what the Canada Revenue Agency refers to as eligible expenses :

Dental care
Professional services
Medical devices and equipment
Eyeglasses and eye examinations

Majority of the plans obtain financing at the employer level. A fixed amount is available for each employee and deposited by the employer. Depending on the program chosen, if the employee does not utilize the amount within 365 days, the money is carried over to the next year or is forfeit.

✓ Employee Assistance Program (EAP): ensures the health and welfare of your staff. It becomes an optional consultation service offered by the employer that remains confidential. It gives employees and their families access to counseling and counseling services.
✓ The Employee Assistance Program attempts to provide assistance with financial, legal, family, personal, work-related, or addiction problems as well as providing care for children or seniors.
Sponsors of the EAP Plan help improve the efficiency and medical well-being of their workforce. At the same time, they contribute to better management of the costs related to the group insurance plan they advocate.
✓ Insurance for residents (temporary) and insurance for workers (international): provides insurance solutions to expatriate groups in their country. It covers workers from Canada who return from abroad (extended stay) or those who leave the country. It also protects workers coming from another country.
✓ Drug Insurance: is often associated with health insurance (supplemental) to reimburse the cost of medications.
THE RIGHT OF CONVERSION IN GROUP LIFE INSURANCE: KNOW EVERYTHING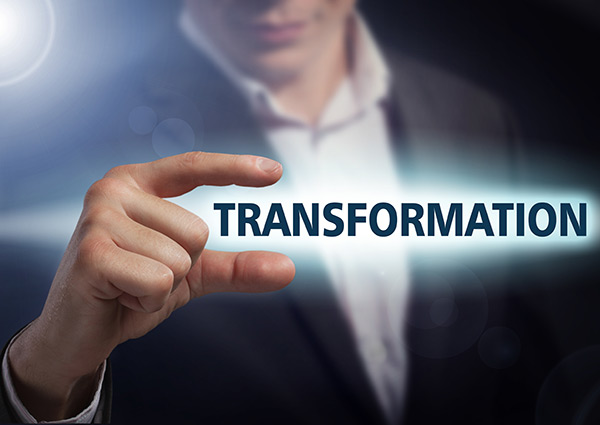 Group insurance plans are usually just a temporary solution. It covers you (the insurance) only during the time spent in the employment of the company that adheres to the program. Once you stop working there, the group plan will no longer offer you protection. You will, however, be able to convert your group life insurance into individual life insurance before you leave the company for good. This is called the right of conversion. You can benefit from this option until you are 65 years old.
Conversion of your group life insurance to individual life insurance does not require an examination to check the state of your health to prove your insurability.
Your age determines the rate of your premiums. Expect to pay more for a personal insurance or obtaining a lesser amount of insurance than that related to your previous job.
If you are looking for individual health insurance at reasonable prices that will not take into account your age or level of insurability, purchase life insurance without a medical exam now.
You have only 60 days to file your request after the loss of your group insurance.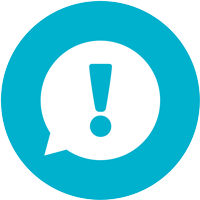 Learn More!
TO BE ELIGIBLE FOR THE RIGHT OF CONVERSION — GROUP INSURANCE
You are a resident of the country (Canada)
You were still working (actively) at the end of the plan
You have (thanks to the plan) a health insurance guarantee
You have provincial hospital insurance coverage and health insurance
You submitted your request within 60 days before the termination of the plan.
Your group insurance plan with any insurer (yours or other) is coming to an end.
GREAT GROUP LIFE INSURANCE PLANS BASED ON THE SIZE OF YOUR BUSINESS
SMALL BUSINESS AND GROUP LIFE INSURANCE
If you have a small business (between 3 to 49 employees)
The small size of your business does not necessarily mean modest conditions for your plan! On the contrary, many enviable solutions exist for such a situation.
Group insurance for a small business is perfect for:
A payment card.
Services to prevent and manage disabilities.
The possibility for all your employees in active service to obtain health insurance benefits, regardless of their age.
The establishment of a plan comparable to larger companies.
Services that can be used through mobile or online.
24 months of guaranteed rates
Provide your employees with an accident, health, life, or salary insurance in addition to critical illness or dental care.
The addition of Travel Assistance.
An expense account for health costs.
You stand out significantly as an employer.

MEDIUM OR LARGE BUSINESS AND GROUP LIFE INSURANCE 
If you still have an average or large company (over 50 employees) and are looking for an insurance solution tailored to your needs, you are in the right place. The professional brokers of  « Compare Insurances Online »  will assist you in your quest for high-performance group insurance and the humane approach. There are many types of existing plans:
Flexible Plan: Loans granted to employees determine the peculiarities of a plan. This plan also has several administrative and financial solutions to assist you.
Standard Plan: You decide on the elements of the plan offered to your employees.
Modular Plan: The employees themselves designate the desired protection (predetermined).
The foundation of any plan that includes social benefits goes through health insurance. The group insurance brokers partners at « Compare Insurances Online »  are committed to designing the ideal program with only your needs in mind. Whether you opt for a flexible or traditional plan that includes (for all employees) current benefits, they can assist you in a very competent manner.
The flexible plan puts the choice in the level of protection in the hands of the employees according to their needs and lifestyle. This may include safeguards such as vision or paramedic services, cost of which depends on the selected coverage.

Receive your quote for Group Life Insurance
If group life insurance still holds too many secrets for you, trust our partners, insurance brokers and insurers, to simplify your life.
Just fill out our short form and soon, you will receive your quote from one of our partners who work with over 20 renowned insurance companies.
It does not commit you to anything.  Compare Insurances Online is here to help you with your insurance needs!