Canadians in Quebec need insurance in order to protect our finances and our dependent's future.
Insurance is expensive but without it, we are exposed to more financial risks and potential losses.
Thus, it is critical to ensure that you have adequate insurance including life insurance, auto insurance, home insurance, or business insurance.
Not everyone needs all these types of insurance and you must take stock of your situation to determine your insurance needs.
Learn more about the different types of insurance, their benefits and costs, with this complete insurance guide for Canadians.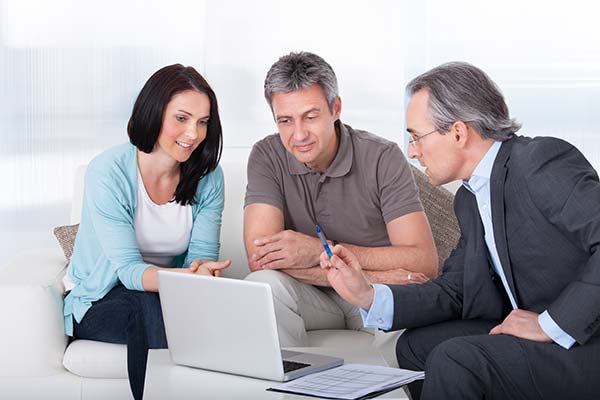 Home Insurance for Detached Homes, Semi-Detached, and Condos
Majority of Canadians are homeowners, with around 60% of residents owning their home in Quebec.
The average home buyer secures a mortgage to finance a home purchase. This means that most homeowners will have home insurance as it is required by all lenders. Unfortunately, many Canadian homeowners are sadly under-insured, exposing them to huge losses related to their property.
With the cost of construction and labor increasing year by year, you run the risk of not having adequate coverage in case your house is destroyed and needs rebuilding.
Things to Consider When Buying Home Insurance
When buying home insurance, there are important questions you need to ask yourself.
✓ How much home insurance do I need?
✓ What perils do I need covered by my policy?
✓ How much should I pay for home insurance?
In order to have the right home insurance, it is critical that you know the cost to rebuild your property in the same design and quality.  The amount of your coverage must be equal to rebuilding cost, without factoring in the cost of the land.
Your home insurance policy must cover the perils you are exposed to. You can choose from 3 types of policies:
Comprehensive or All-Risks Policy
Basic or Named Perils
Broad Coverage
A comprehensive or all-risks policy has the most perils covered and is usually the most expensive home insurance.  Basic or named perils would cover fewer risks while broad coverage is a combination of both – comprehensive for the building itself and basic coverage for its contents.
No insurance policy will cover all conceivable risks and inclusions vary from one insurer to another. Thus, it is critical for you to know what is and isn't covered by your home insurance.
It is possible to purchase additional insurance for flood, earthquake or to add endorsements for other risks such as sewer back-up.
Factors that Affect your Home Insurance Rate
Insurance companies use a variety of factors to calculate the cost of your home insurance premium.
1. Location of the property
Using your postal code, insurers can determine the likelihood of break-ins and vandalism in your area.
2. Age of the home and age of the insured
The older the home, the risk for faulty components like pipes, electrical wiring, roof, etc. increase.  The older the owner of the home, the ability to maintain the home may also be diminished.
3. Rebuilding Cost
The cost to rebuild your home largely affects the cost of your insurance. The materials used, features of the home, and cost of labor will have a huge impact on your premium.
4. Value of your home's contents.
The value of the contents of your home also impact the cost of your home insurance. It goes without saying that owning valuable items increases the price.
5. Lifestyle
Believe it or not, if you are a smoker, your home insurance premium is higher.  If you are also away from your home for long periods of time, it could also increase your premiums.
6. Claims History
A homeowner with previous claims often get higher insurance rates.  Homeowners who have no prior claims qualify for a "no claims" discount.
Improving your score for the above factors can help you save on home insurance premiums. You can't change the location of your house but you can improve security with a professional home alarm system, maintain your home properly, quit smoking, and avoid filing claims for the small stuff.
How Much Home Insurance is Needed?
To determine the amount you need for home insurance, you must check the actual cost to rebuild it. Some people who don't fully understand mistakenly think that replacement cost of a home is the same as its current market value or the purchase price.  This isn't correct. Replacement cost of a home is based on its estimated rebuilding cost. If your home insurance policy's amount of coverage for the structure is not up to date, you will end up paying for the difference in cost if you need to rebuild.
Home Insurance Covers the Structure and Its Contents
Aside from determining the cost to rebuild your home, you also need to determine how much the contents are worth.  Your personal belongings can be insured at cash value or actual cost.  If your insurance is for cash value, any lost or damaged item from your home will be reimbursed for its current value, minus depreciation.  This means a computer you bought for $1,000 3 years ago would be worth only $500 now.
If you have valuable items in your home, you may need to purchase additional coverage to insure these items including art work, jewelry, heirlooms, antiques, etc.
5 Things to Remember when Buying Home Insurance
1. Consider the amount of your deductible.
This is the amount you need to pay out of pocket in case of loss or damage when you file a claim. Choose a policy with a deductible you can afford – not too small such as $100 and not too high that you can't pay it. A higher deductible will mean lower premiums for your home insurance.  The average deductible is $500.
2. Determine how much coverage you need.
As much as possible, obtain full replacement value for your building. If you want to save on premiums, you can get actual cash value for your contents which is less expensive than replacement value.  Find out what you need to include in your personal property inventory.
3. Review your home insurance coverage every year.
Always check if your current home insurance provides adequate coverage. If you have done upgrades or purchased personal property, you should increase replacement cost.  You need to inform your insurer about any additions made to your property.
4. Ask your insurance agent about discounts.
Every homeowner wants to save on home insurance premiums. Speak to your agent about possible discounts.
5. Always shop around for the best home insurance quote.
Don't automatically renew your home insurance coverage every year. Make it a habit to shop with a free home insurance quote to compare coverage and cost.  Your goal is not to get a lower premium for less coverage but to get the same or better coverage for the lowest possible price.
Tired of increasing home insurance premiums? Get your free home insurance quote with the help of one of our broker partners.
Shop for the Best Auto Insurance in Quebec
The automobile insurance system in Quebec is vastly different from other provinces.
The Société de l'assurance automobile du Québec (SAAQ) handles the public portion of the insurance which is paid together with your driver's license fees.
This public insurance covers residents for injuries due to traffic accidents. A pedestrian who gets hit by a car is compensated by the SAAQ.  It also covers Quebec residents for accidents no matter where they are in the world.  Most importantly, it covers residents even if they are at fault for the accident.
Under this plan, you cannot sue anybody for your injuries and a driver can't be sued either.
Private Auto Insurance from Private Insurer
Aside from the public auto insurance, you must also have private auto insurance.  All vehicle owners are required by law to buy liability insurance from a private insurance company. The minimum coverage required is $50,000 but increasing this amount is advisable if you drive outside of Quebec.
Private auto insurance covers you if you cause damage to someone's property due to a traffic accident or cause physical injuries to someone or someone's property outside Quebec.
This type of auto insurance is also called one-way insurance and is mandatory.
However, you have the option to purchase two-way insurance which means damage to your own vehicle is covered.  This is applicable if you are in an accident that does not involve another vehicle, you are a victim of a hit-and-run accident, or your vehicle is damaged in an accident with another vehicle due to your fault.
Auto insurance rates are cheapest in Quebec compared to other provinces. The average cost of auto insurance in Quebec is $642 annually, almost half the cost of premiums in Ontario and British Columbia.
For more details about auto insurance, check out the top 17 questions about car insurance in Quebec.
Factors Used to Calculate Car Insurance Premiums
Individual insurance companies set rates for the property damage portion of your insurance policy.
Your premium is calculated based on these factors:
✓ Age and gender
✓ Your vehicle's mileage
✓ Make and Model of your vehicle
✓ Driving history and vehicle use
✓ Length of time as a driver's license holder
✓ Type of vehicle use – personal or commercial
✓ Number of traffic accidents
✓ Violations of the Highway Safety Code
How to Find Cheaper Auto Insurance in Quebec
While Quebec auto insurance rates are the lowest in Quebec, you can still save more money on auto insurance.
Maintain a good driving history
Bundle home and auto insurance
Have winter tires and avail of insurance discounts
Choose adequate insurance coverage
Choose car make and model with good safety record and low cost of repairs
Pay insurance premiums in a timely manner
Always shop for cheap auto insurance with a free auto insurance quote online.
Insurance comparison sites such as CompareInsurancesOnline.ca send your answers to one of our certified broker partners.  This insurance broker or agent will assist you in obtaining your insurance policy.
This process allows you to buy affordable and quality insurance for your home or auto in less time.
Where to find the Best Life Insurance in Quebec
Life insurance is a valuable investment because it protects what you care most about – your loved ones.
Why do you need life insurance? It is never fun to talk about life insurance but unfortunately, it is something that every person should consider and even talk about with an expert.
Life is so uncertain and if you worked hard to provide a good life for your loved ones, it is even more critical that you buy life insurance.
You don't know if something should happen suddenly – a critical illness, debilitating injury, or even death.
Life Insurance Can Help Plan the Future
A life insurance policy will ensure that your mortgage is paid, your children's education is secure, and your family has money to continue living the lifestyle you want for them.
With life insurance, your loved ones can have an easier life with this legacy you gift them with.
Final expenses are also expensive, from $7,000 to $10,000 for the simplest type of funeral service. Your life insurance can help your loved ones cope with these expenses during an emotionally difficult time.
Life insurance can also ensure you have enough savings to last your retirement.  By putting money in a life insurance policy, you can get a guaranteed income for as long as you live.
Based on your needs and your budget, you can look for the right life insurance coverage by asking for a free insurance quote online.
Look up the best life insurance advice in 5 minutes for a better understanding of how life insurance works.
The Cost of Life Insurance in Quebec
The cost of life insurance depends on a number of factors, particularly the type of life insurance you choose.
Term-life insurance which provides coverage for a specific period of time (5, 10,15, 20 years) is the cheapest type of coverage.
Permanent life insurance (whole life or universal life) provides lifetime coverage but is more expensive than term life.
It is important for you to determine which type of policy suits you more. If permanent life insurance is too expensive right now, you can get term life insurance and convert it to permanent life at a later time.
The important thing is not to wait until it's too late to have life insurance in place.
Other Factors for Calculating Life Insurance Premiums
There are other critical factors used for calculating life insurance premiums.
Age of the insured
The younger a person is, the lower the rate for life insurance. For this reason, insurance experts recommend buying life insurance while you are young. However, you are never too old to have life insurance because there are still a variety of options available to suit your needs.
Gender
Women generally pay lower life insurance premiums than men because they have a longer average life expectancy.
Health of the Insured
You have to undergo a medical exam for checks of blood pressure as well as other concerns. If you are in good health, you qualify for lower life insurance rates.
Health History
A history of health problems can also have a significant impact on your premiums.  Your family's medical history also has an effect on the cost of your life insurance such as history of diabetes, cancer, etc.
Weight
Being overweight, based on height to weight ratio, will result in higher life insurance premiums.
Occupation
Risky occupations such as being a miner or a race car driver means higher risks. Some occupations can cause denial of coverage or more expensive premiums.
Lifestyle
Smokers have higher premiums than non-smokers. Excessive alcohol consumption can also take a toll on your premiums.  In addition, leisure activities such as dangerous or extreme sports like rock climbing, skydiving, or scuba diving can also increase insurance rates.
Credit Score
Your credit score can also have an impact on the cost of your life insurance. Many insurers use credit scores for calculating insurance rates with good credit scores qualifying for lower rates.
The type of life insurance you choose will have the biggest impact on your premium. You can choose from different life insurance policies – term life, whole life, universal life, and features such as accidental death and critical illness.
The best way to get the lowest possible life insurance premiums is to use free online forms that give you an insurance quote.
Compare life insurance rates with just 1 form to receive your quote from our broker partners.
Get Business Insurance to Secure your Loved Ones' Future
If you already have life insurance, why do you still need business insurance?
Your life insurance policy takes care of your family upon your death. You need insurance to protect your business and your finances from risks such as liability and other losses.
Your business, small or large, may have assets such as equipment, inventory, vehicles, building, and a key employee or partner.
Even as a small business owner or a service provider, you can have peace of mind with general liability insurance and commercial property insurance. You can also get a home-based business insurance such as for short-stay home rentals or errors and omissions insurance.
Depending on the nature of your business and the risks you are exposed to, business insurance coverage will ensure your business can continue in the face of expensive lawsuits, death of a partner, etc.
Business Insurance Types to Protect your Income and Assets
Commercial Property Insurance
Contents Insurance
Vehicle Insurance
Business Interruption Insurance
Because mistakes in any business can happen, you should also consider liability insurance including:
General liability —For injury to clients or employees on your business premises
Product liability —Protection in the event that a product is defective or causes serious harm to an individual or the public
Professional liability insurance — Protection from lawsuits for errors, omissions or negligence, in the delivery of professional services
Cyber liability — Protection from lawsuits due to electronic security breaches that compromised personal or commercial information. This can include the theft of devices containing organizational, client, or employee information.
You can speak to insurance brokers and agents for professional advice on business insurance needs. Receive your free insurance quote to connect with one of our partners (the best insurance brokers in Quebec).
Free Insurance Quotes for All Types of Insurance Needs
We have partnered with qualified insurance brokers and agents in Quebec who can help you with all of your insurance needs.
Get free insurance quotes for your home, car, life, or business to try and save on insurance costs.
You also save a lot of time and worry because our partner brokers and agents will act quickly to find you the right insurance coverage for your needs.
Take 2 minutes to fill-out our short online request form to connect with one of our partners in the province of Quebec.
Remember, each insurance provider offers different insurance policies and prices. To make sure you have the right insurance in place, you must let a professional compare for you insurance products for the right fit to your needs and budget.