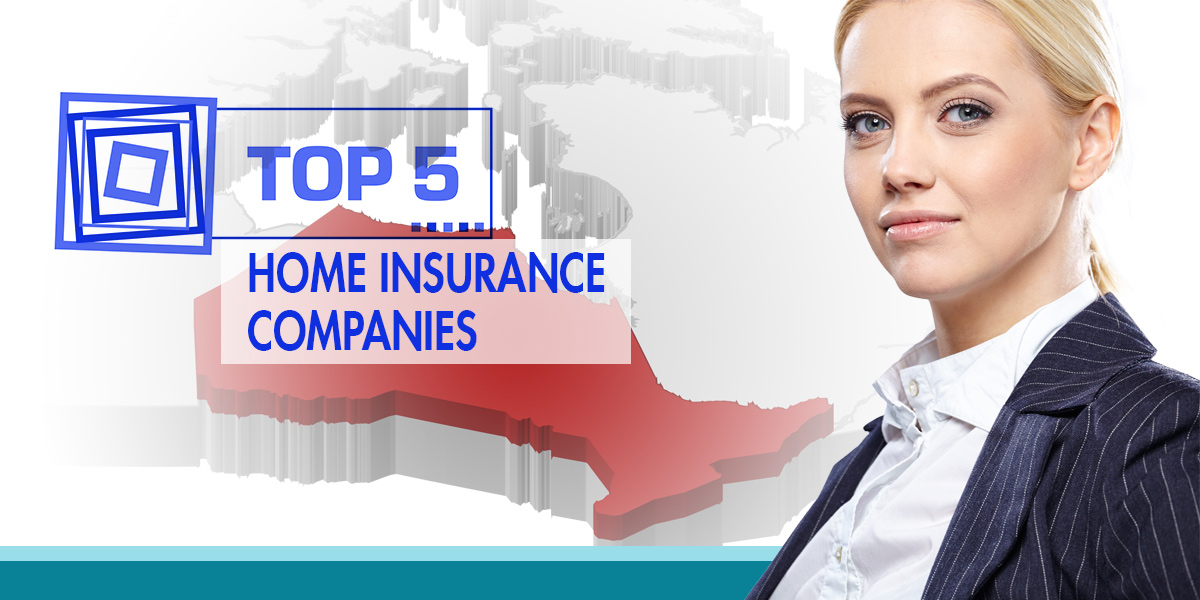 If you are thinking of buying a house in Ontario or maybe already own one, you will surely need home insurance. This type of protection is designed to cover homeowners for financial risks in terms of damage to their properties as well as damage and injury to others.
You can compare the rates from among our partner insurance brokers and insurers so you can save money and get the right type of coverage.
By filling out the free online request form on this page, you can:
✓ Compare prices from a wide range of insurance companies in just 1 form.
✓ Get service from an insurance professional.
✓ Save time.
Reasons to find home insurance with an insurance broker
While you can simply call an insurance company or buy a policy directly, it isn't the best way to get home insurance. For one thing, every home insurance policy will be different in price, coverage,  inclusions, and exclusions.  It takes too much time and effort to compare every single home insurance product out there.
By talking to an insurance broker, he will take the time to know what your exact situation is and compare the different offers in the market to find the right match. This means you buy home insurance that protects you well for the best possible price.
Keep in mind that It is critical to compare your choices first to ensure that you don't pay too much for home insurance and that you get coverage that is right for your needs.
Since many insurance brokers are independent and can work with many different insurers, you get MORE OPTIONS that suit your needs and budget.
These very important benefits can be yours, free of charge if you work with one of our broker partners.
Let us help you with your home insurance needs. Find out how much home insurance costs from the best home insurance companies in Canada.
Just fill out of form on this page and we will be happy to put you in touch with an insurance professional who will send you his best offer based on your criteria.
Criteria to look for when choosing a home insurance company
Are you wondering which home insurance company in Ontario you should buy your insurance from? How do you choose the right home insurance company? These are questions that can be answered by our partner brokers representing the many different insurance companies in the province.
In general, homeowners in Ontario spend less on home insurance premiums than their counterparts in British Columbia or Alberta. However, recent floods have also caused a spike in home insurance costs and a higher demand for greater home insurance coverage.
To give you a good idea of what to look for when comparing home insurance companies, here is a list of criteria that can be your guide.
Variety of home insurance policies offered
Look at the variety of home insurance policies offered by the insurer to see if one suits your needs and budget. You can ask your broker to explain to you the subtleties of each type of policy (basic, broad, comprehensive) and how they can benefit you.  It is also important to ask what riders or supplementary coverage you can obtain to improve your coverage.
Customer service
When the time comes that you need your home insurance to bail you out of a difficult situation, you will be thankful for a company that provides excellent customer service. Woe to anyone who has to deal with an insurer with a complicated, confusing, or poor claims process. Check on the insurance company's customer service ratings from its customers.
Financial Stability
It is important to ensure that the insurance company enjoys profitability and financial stability.
Pricing and discounts
An important criterion that most consumers base their decision on is price. Some insurance companies offer various discounts to their customers which you can qualify for to save on premiums.
Canadian insurance companies are not equal and each choice may have pros and cons. It is important to determine if your insurance company can meet your home insurance needs.
Top Home Insurance Companies in Ontario
Choosing among the top home insurance companies in Ontario for your home insurance coverage is critical to ensure that you get good coverage at the best price.
Insurance companies in Ontario are licensed by the Financial Services Commission of Ontario (FCSO) and governed by the Insurance Companies Act.
Below are the top insurance companies providing home insurance to homeowners in Ontario, with no specific order.
Aviva Insurance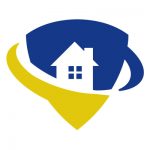 This insurance company has been around since 1935 and is one of the country's leading insurance companies for property and casualty insurance.
Aside from home insurance, the company also offers insurance for auto, recreational vehicles, business, and groups.
It has more than 25 locations across the country and serves an estimated 3 million customers throughout Canada.
Intact Insurance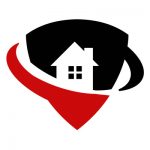 This insurance company is one of Canada's biggest insurers for personal coverage including home, auto, and business insurance across the country.
It is widely known for its excellent service and 30-minute claim guarantee.
The company serves an estimated 4 million Canadians from coast to coast.
Coachman Insurance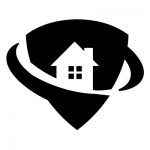 Founded in 1979, this insurance company was bought by SGI in 2001.

It specializes in property and casualty insurance and sells their products via its broker network.

While smaller in size and based in Toronto, it has carved a name for reliability and provides various home and auto insurance products.
Commonwell Mutual Insurance Company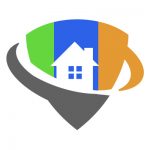 Established in 2014 as an amalgamation of 3 centennial insurance companies, the Commonwell Mutual Insurance Group is made up of Glengarry Mutual Insurance Company, Lanark Mutual Insurance Company, and Farmers' Mutual Insurance Company (Lindsay).
They specialize in diverse insurance solutions and serves local customers throughout Ontario, including the easternmost region, to the west around the GTA as well as the south and north bay.
It offers property insurance, auto and commercial insurance with almost 100,000 policies under its network.
Unica Insurance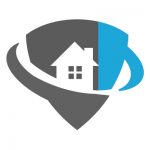 This insurance company is one of the biggest property and casualty insurance companies in the country.
It was founded in 1955 and is based in Mississauga.
It is a subsidiary of La Capitale General Insurance (Quebec) and offers diverse insurance solutions for home, auto and businesses through its network of professional brokers in the province.
When it comes to home insurance, don't take any chances.
Whether you need home insurance for a new home or you want to renew your insurance at a better rate, it is important to shop around for the best deals.
Our partners work with more than 20 insurers in the province.
Get advice from an insurance professional
by filling out the short form on this page
to receive YOUR FREE and NO OBLIGATION quote.
Tips to save on home insurance in Ontario
Home insurance premiums can also cost a pretty penny.
With some simple and practical tips, you can save on home insurance premiums without sacrificing your level of coverage.
Are you an alumnus of a Canadian university? Check if you qualify for discounts through a select number of insurance companies.
If you are a member of a professional organization, you may also be eligible for discounts.
Do you have an auto insurance policy? Bundle your home and auto insurance under one company to get a discount on insurance premiums.
Take care of your credit score. Many insurers use credit scores for calculating insurance premiums.
Review your home content insurance coverage periodically.
Protect your home with a professional security system. Many insurers reward customers with as much as a 20% discount if they have a professional alarm system installed in their home.
Get a free home insurance quote to save on premiums
Don't waste time on the phone calling around to get the lowest home insurance rates.
Take 2 minutes of your time to fill out the short form on this page to tell us about your home insurance needs. We will connect you with one of our broker partners so you can receive your offer on home insurance, FREE OF CHARGE!
Don't put your home at risk without the right home insurance.