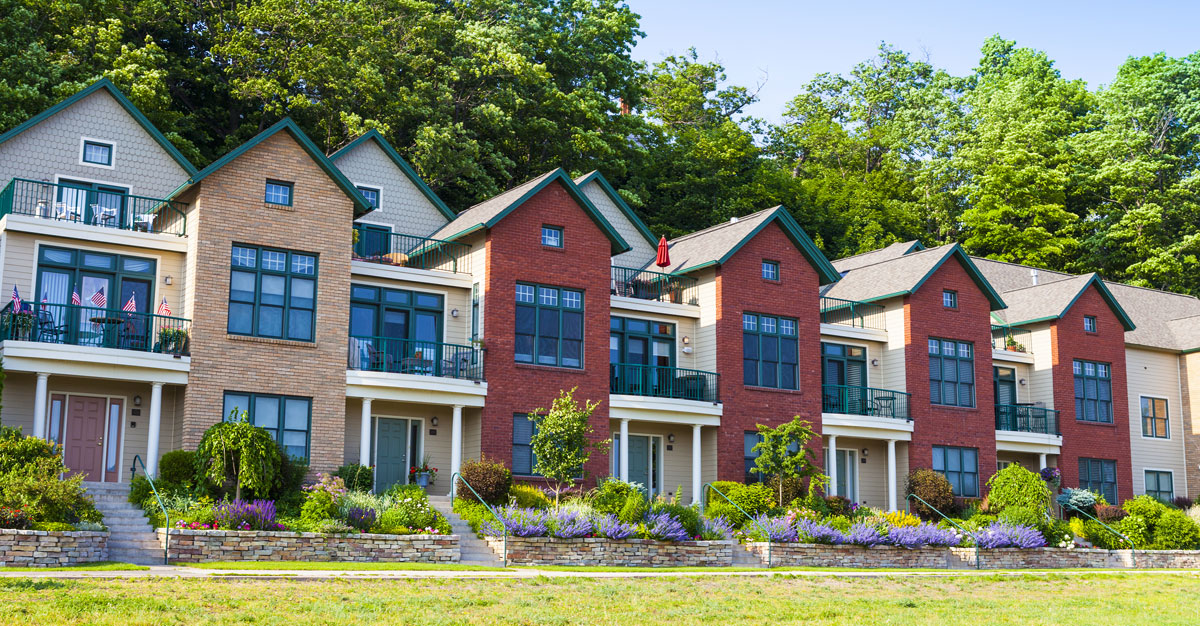 If you are renting a townhouse or a condo, it is important to get tenant insurance.
Tenant insurance, also known as renter's insurance, covers contents of a home you are renting.  It is important to get tenant insurance for protection against loss or damage in case of a fire, theft/burglary, or flood. In case of a flood or fire and all your personal possessions are damaged, how much do you need to replace them?
Landlord Insurance Doesn't Cover your Personal Property
Your landlord won't reimburse you for your losses.  His property insurance only covers the building and any items provided to renters. It will not cover you for loss or damage of your personal possessions.
Tenant or renter's insurance is actually very affordable and costs a pittance compared to home insurance.  It also has many other benefits tailored for renters to mitigate any financial losses if their rented home becomes unfit for occupancy due to damage, liability due to damage or injury, and loss of personal property.
Learn more about cheap renters' insurance and its many benefits.
Reasons to Get Tenant Insurance for Townhouse
If you live in a townhouse, you live in close proximity to 3 or more other families.  You can have some control over your own unit and try to avoid fire and other perils.  However, your unit can also be affected by fire or water from your neighbor's unit.
What would happen if your neighbor's townhouse goes up in fire and spreads to your rented townhouse? You stand to lose all of your personal belongings, including essentials such as clothing and furniture.  In addition, you will need to find an alternative housing if your unit becomes unfit for occupancy.
With tenant insurance, you have protection from these losses. Your insurance policy will reimburse you up to the limits stated in your policy for your lost belongings.
Your insurance policy will also cover your temporary housing and other miscellaneous expenses.
Determine the value of your personal property to know how much tenant insurance you need by preparing an accurate inventory.
Tenants are Exposed to Liability Claims
Do you have guests at your rented townhouse? If someone is injured in an accident that occurs in your rented home, your insurance policy will protect you from liability in case of a lawsuit.
Tenant insurance can be obtained whether you are renting a condo, a townhouse, or a single-detached home.
If you are negligent in some way and cause damage to another unit, your landlord can also hold you responsible for the damage.  When needed, it can also cover legal expenses in case of a lawsuit.
A lot of landlords actually require tenant insurance as part of their lease contract with liability limits particularly for pet owners.
Renters' Insurance Covers Loss of Personal Property
Many tenants think they don't really own anything valuable to warrant buying tenant insurance.
But take a minute to think about it. What do you own?
Personal property that can be covered by tenant insurance includes:
✓ Clothing
✓ Furniture
✓ Computer, Smartphone, iPod
✓ Television and other appliances
✓ Jewelry
✓ Sports Equipment
✓ Musical Equipment
✓ Collectibles (art, stamps, coins)
You can probably survive the loss of one item but how much would it take you to replace everything you own?
A single theft incident can rob you of thousands of dollars' worth of personal property.  You can lose everything in a fire.
Common Misconceptions about Tenant Insurance
Majority of Canadians renting apartments or condos still don't have tenant insurance. "I don't own a home so why should I buy home insurance?"
Below are some misconceptions about tenant insurance that could ultimately lead to huge regrets.
● I don't own anything valuable.
You might think you don't own much but usually, people's belongings cost more than they think.
The cost of replacing all of your items of clothing, your furniture, and appliances can set you back for many thousands of dollars.
Tenant insurance can help you back on your feet if you should lose some or all of your personal property.
● Tenant Insurance is too expensive.
Tenant insurance is a lot cheaper than home insurance.  It can also be considered pocket change considering how much protection even a basic policy provides.
● I'm just a student and don't need insurance.
Students may not own much but they can be held liable for damage in the apartment being rented.  As a student, you can also be held liable for damage to property of others. And because legal expenses or liability claims can be quite expensive, all the more reason you need to have insurance protection as a renter.
● Landlords are liable for damage to my property.
Unfortunately, landlords are not liable for any damage to your property. You alone are responsible for your belongings and in case of damage or loss, you can't expect a landlord to reimburse you.  This is why you need to have tenant insurance.
● I'm not required by my landlord to get tenant insurance.
Even if your landlord doesn't require you to get tenant insurance, it doesn't mean you don't need it. It only means your landlord isn't worried about your personal property. It is your responsibility to get insurance coverage that benefits you in every way and protects you from risks.
Tenant Insurance Costs Less than $1 a Day
Despite the affordability of renters' insurance, many renters neglect to get coverage. Imagine if a thief breaks into your apartment and carts away your TV, computer, jewelry and in a fit of mischief, floods your kitchen and damages stuff.  It could leave you in a financial bind unless you have insurance that can help you to weather the storm.
A standard tenant insurance coverage for contents and liability for up to $1 Million can cost you less than $.50 a day or just $20 a month.
Get your free tenant insurance quote to find the right coverage for the right price.
How Much Tenant Insurance do you Need?
When you request your free quote for renters' insurance, you will need to determine the amount of coverage you require for your personal property and for liability.
The first thing is to complete an inventory of your possessions and determine their worth.  You will need to buy additional endorsements for valuables such as jewelry and other collectibles.  Even with additional coverage, renters' insurance is still quite affordable. Find out what to include in the inventory of your personal property.
Next, consider the amount of liability you need. Liability insurance covers you for the cost of medical bills if someone is injured on your property and also for legal costs if you get sued.
Majority of insurance professionals recommend getting more than what basic coverage provides for liability, usually $100,000.  It may not be adequate for legal and medical expenses and you may have to pay the difference out of pocket.  You can raise your coverage limit to $500,000 and the difference in your premium would be negligible.
Get your Free Quote and Compare Renters' Insurance Policies
Living in a rented townhouse comes with some risks but the good news is that you can get protection from these risks.
Tenant insurance can mitigate losses you can incur from fire, flood, burglary, and other perils.
Designed to protect you from loss of personal property as well as from liability, you get peace of mind that should something bad happen, you won't be alone.
You can easily get lost or confused reading about insurance jargon when doing your research. We want to simplify things for you and make it easy.
Compare renters' insurance from insurance companies in Canada with only 1 request form. It takes just 2 minutes to fill it and you'll receive shortly your free quote to get you started from one of our partners, which are insurance brokers and insurers. He will do all the work and compare the offers out there for you.
Get your free quote for renters' insurance and compare insurance coverage and costs.