Even if you don't own your home, you still need coverage for certain risks.  Renters insurance provides coverage for water damage, some incidents of nature, burglary, kitchen fires, and liability.
Your landlord is insured for the building but you need coverage for your belongings, the contents of your home including your furniture, clothing, jewelry, and appliances.
Most importantly, you need coverage for liability in case you cause injury or damage to a third party.
Renters or tenant insurance is available at very reasonable rates from Compare Insurances Online.  You can obtain multiple quotes (up to 3) from Canadian insurers to choose the coverage you need.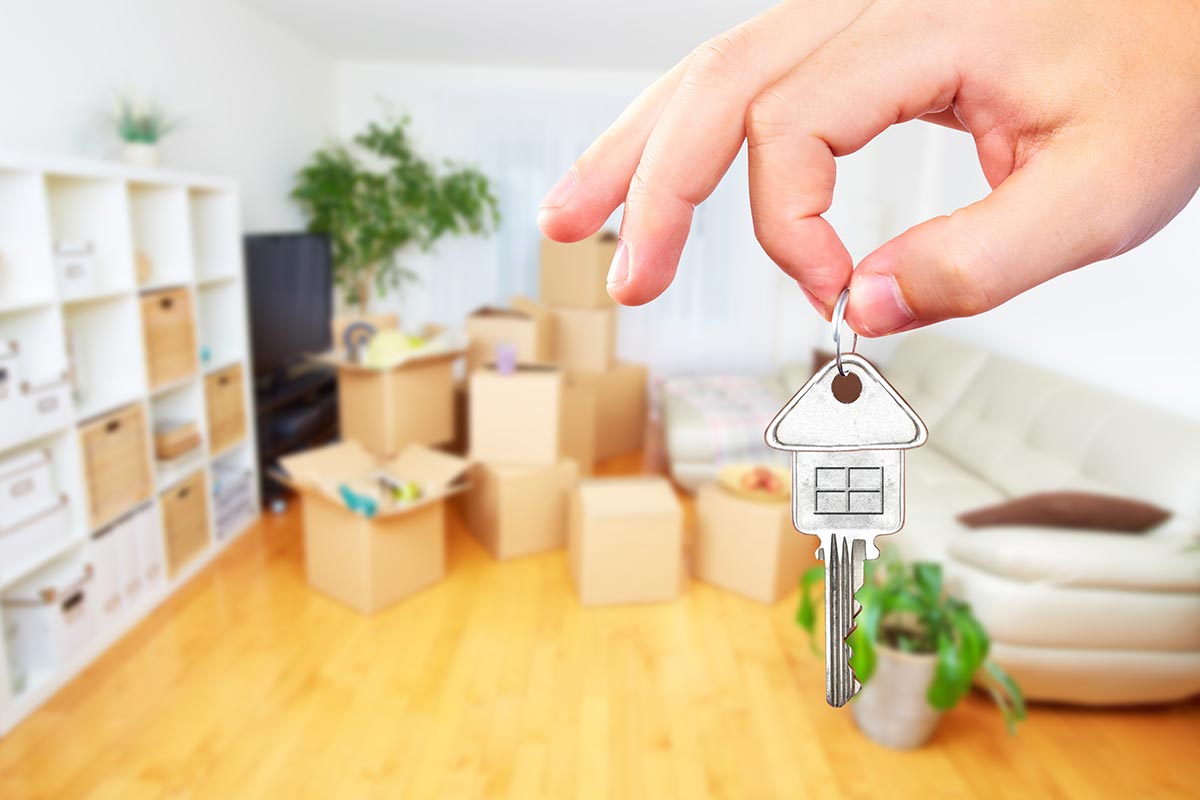 Every Tenant Needs Renters Insurance, Even Students
Not many tenants consider contents insurance as a priority.  In fact, 50% of renters in Canada, particularly young tenants, don't have insurance, according to the Insurance Bureau of Canada.
Why is this so? Many tenants don't consider the contents of their home as valuable enough to need insurance coverage.  They also think it highly unlikely that something bad would happen.
Consider however what happens if a tenant becomes liable for damage for causing a fire or water damage from a faulty tap or leak.  If you don't have insurance, you will need to pay for the cost of these damages from your own pocket.
Can a landlord require tenant insurance? Actually, the law doesn't mandate it but landlords have the right to require insurance from tenants.  Further, landlords are not obligated to compensate tenants for any damage to personal property in case of burglary, fire, or flood.  As a renter, you are responsible for your own property and any damages to a rental unit.
Even students renting an apartment or sharing an apartment should consider getting tenant insurance.  There is just no telling when misfortune will strike and you don't want to be left holding the bag for losses if someone falls down a staircase, or your condo gets broken into.
Consider 5 important reasons you need Renters Insurance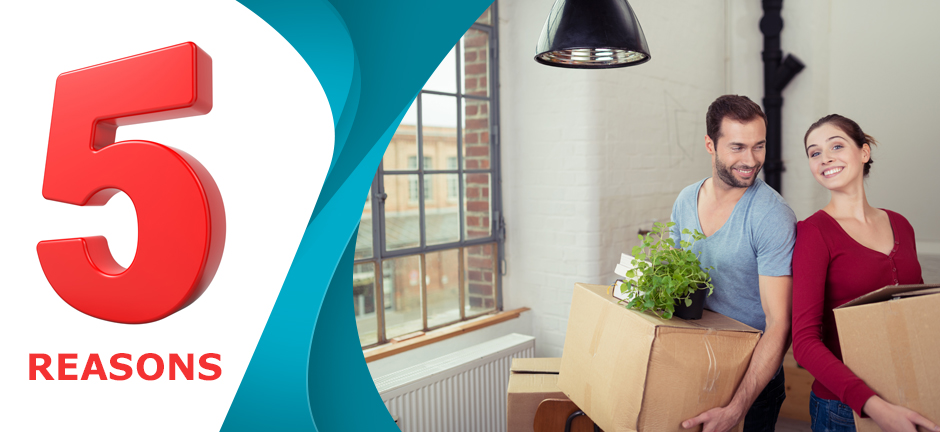 In case of burglary or fire, you are covered for replacement of your personal property.  The cost of replacing all your clothes, appliances, and other belongings can be enormous and difficult to manage.
Contents Insurance provides for living expenses in the event that a tenant has to vacate a rental unit due to damage.
Tenants get coverage for liability in case of damage to the rental unit or to other units. Some policies even provide coverage when you are on vacation and you break something in a hotel.
If you have a dog that injury to others, your tenant insurance also provides pet liability coverage.
Tenants can also get coverage for optional protection such as sewer back-up, artwork, belongings in storage, or earthquake damage.
We often think that tenant insurance is only needed for the big stuff. However, accidents do happen and they can cost a significant amount to replace damage or loss.
Amounts of Coverage of Renters Insurance – What's Covered?
A comprehensive renters' insurance provides a wide range of coverage as protection against many risks.
Your landlord's insurance won't cover your belongings inside your apartment or condo.  For this reason, you need contents insurance. Consider these important benefits you can have with tenant insurance for your peace of mind.
Fire and Smoke
Theft and Vandalism
Additional Living Expenses
Personal Liability
Water Damage
Earthquake Coverage
(Optional)
Property Inside your Car
Non-owned property in your Possession
Choose between Replacement Cost or Actual Cash Value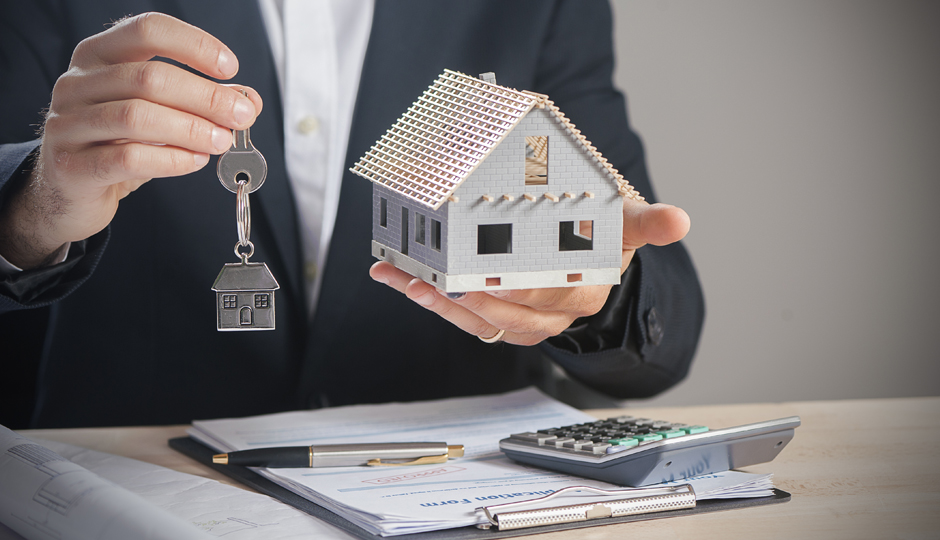 You can choose between two types of coverage – all-risks or specific perils.  It is important to read your policy to know whether your contents insurance is covered for replacement cost or actual cash value.
Depending on which replacement value is provided by your policy, your contents insurance will cover the expense of repairing or replacing household items or clothing.
It is critical to have an updated home inventory and to inform your insurer.  Many items also have certain limits. Check the sub-limits of your policy and update, if necessary, especially for items like jewelry.
The Amount of Liability Coverage
Standard or basic renters' insurance usually provides up to $1 Million for liability if you get sued.  Liability coverage also includes legal fees in a lawsuit.  The amount can be increased to $2 Million.
Additional Living Expenses for Temporary Housing Expenses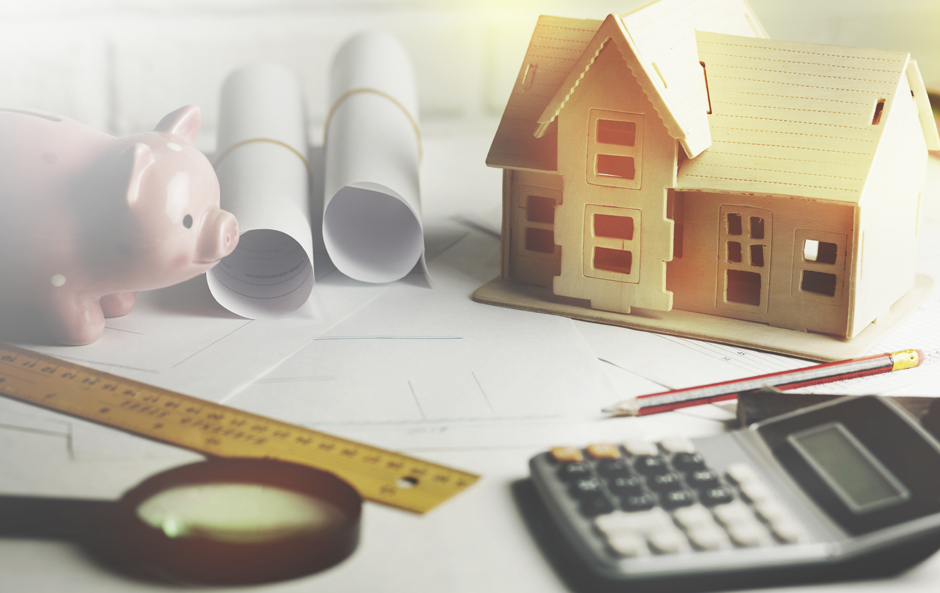 Additional living expense can pay for temporary housing and other miscellaneous expenses if your apartment is under repair.  Hotel bills, meals, moving expenses are covered up to certain limits.
You can rest easier and have peace of mind if you know that whatever happens in your condo or apartment, you are fully covered by your tenant insurance.
Frequently Asked Questions About Renters' Insurance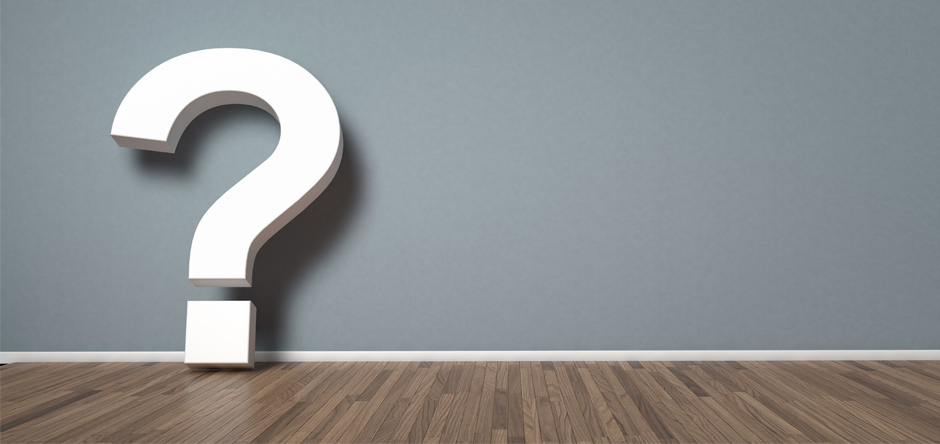 As a tenant, you may still have important questions to help you decide whether to buy renters' insurance, where to buy renters' insurance, and how much coverage you need.
Below are frequently asked questions about renters or tenant insurance to help you obtain the right coverage for you.
Is renters' insurance mandatory in Quebec?
The law does not require renters to buy renters' insurance but it certainly makes more sense to do so.  It is generally inexpensive for apartments and condos and will protect you from financial losses that could be potentially substantial.
Isn't my landlord's insurance responsible for my things?
Unfortunately, your landlord's insurance only covers the physical structure that you are renting.  It also doesn't cover any additions you make to your unit.  You need tenant insurance for your personal property against damage or theft.
Is liability coverage applicable if I am away from my home?
Your liability insurance also covers you when you are on vacation or traveling anywhere in the world.  Your policy pays for personal injury or damage you cause unintentionally whether you are legally liable or not.  If you get sued, your policy also covers your legal costs.
What is the recommend amount for liability coverage?
It is important to obtain insurance coverage that you can afford. Ideally, liability coverage is from $1 Million to $2 Million.
Are my goods in storage elsewhere covered by my tenant insurance?
Your goods stored in a self-storage facility can be insured with your tenant insurance for natural disasters or theft.  Some policies have limited period of coverage such as 30 days so it can vary from one insurer to another.
Is jewelry covered by renters' insurance?
If you own a few expensive jewelry items and want to know if they are covered by tenant insurance, it depends on your policy limits.  Policies for personal property come with a limit, for example, $25,000 and there would be sub-limits for particular items like jewelry.
Although your limit is for up to $25,000 to replace stolen belongings, the sub-limit may only be $2,000 for jewelry.  It is important to determine how much your jewelry is worth and to purchase adequate coverage.  Have documents in place in case you need to file a claim in the future.
What do I do if I need additional coverage for jewelry or other valuables?
If your standard tenant insurance policy is insufficient to cover jewelry, you can opt to buy add-on coverage.  It is called a rider, sometimes, scheduled personal property which allows you to insure specific items for the actual value.
How much is the deductible for renters' insurance?
Personal property coverage of your tenant insurance has a deductible and the amount will be specified in your policy.  This is the amount you need to pay first before a loss is covered.  You can choose the amount of your deductible from various insurance quotes. Keep in mind that a higher deductible means a lower premium. Conversely, the lower your deductible, the higher the premium.  A typical deductible would be $500 which means for any claim made, you shoulder $500 of the loss.
How do I find cheaper tenant insurance for my rented condo?
It is really easy to find cheaper tenant insurance with free online insurance quotes.  Whether you live in a condo or apartment, you can make side by side comparison of insurance premiums and level of coverage at the best prices.
Online tenant insurance quotes are free of charge and no obligation. Fill-out an online request form to receive quotes tailored to your needs.
How much does Tenant Insurance Cost in Quebec?
Tenant insurance premiums vary depending on the insurer and your location.  They are generally cheaper than home insurance because they cover only personal property and liability, not the building itself.
Tenant insurance in Quebec is generally cheaper than in other provinces. You can obtain tenant insurance for as low as $30 monthly.  Premiums can be a little higher in Ontario, British Columbia, and Alberta.
Most insurers look at various factors to calculate your tenant insurance premium.  These factors include:
✓ The location of your rental unit and the age of the building
✓ The number of units in the building
✓ The value of your personal property
✓ Types of Coverage and the deductible
If you are searching for tenant insurance, make sure to get the best value for your money. Compare policies and prices from multiple insurance companies using free online insurance quotes.
Tenant Insurance Follows You Whenever You Move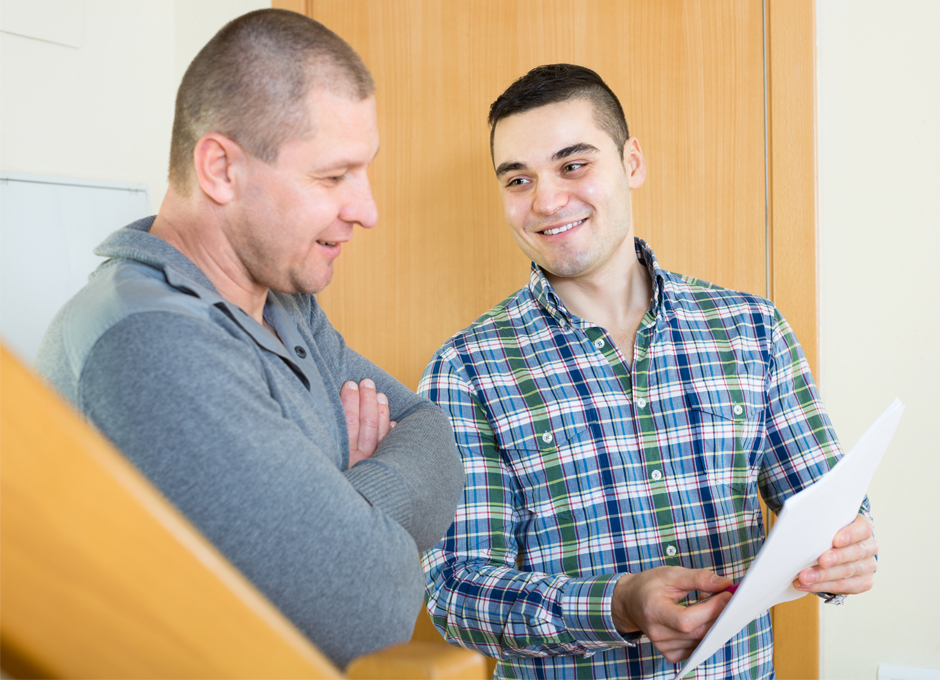 People who rent their homes often move for various reasons.
One of the best things about tenant insurance is that it follows you whenever you move.    If you move from one condo to another, in the same community or a different one, you just need to inform your insurance provider.  Depending on your insurer, they may cancel the old policy and rewrite a new one.
30-day coverage in your old and new place
There are also policies that cover you in both places, the old and the new, for 30 days.  So if you are moving out of an old apartment into a new one and something happens to your stuff, you are still covered.
If you decide to cancel your liability insurance, you can also inform your insurer at any time. Before you do, however, make sure that your lease does not require you to have liability insurance.
5 Money Saving Tips for Renters Insurance Premiums
If you are hesitating to get renters' insurance because of the cost, you may be very surprised to know that it costs very little. You can keep your premiums low by getting only the coverage you need.
As mentioned earlier, renters' insurance is inexpensive and very handy to have if you are renting an apartment. You can reduce your premiums even more with these money-saving tips.
How much is your personal property at your rented apartment? If you only own clothes and a few pieces of furniture plus your laptop, you won't need coverage for $100,000. Make sure your contents coverage is the right amount to cover your potential losses. You'll find insurance policies that offer just $25,000 coverage at very low prices.
Are you renting in a building with adequate security such as an alarm system or doorman? You could qualify for additional discounts.
There are insurers who give special discounts on tenant insurance for students.
Renters who smoke pay higher premiums due to risk of fire. You may want to consider giving up the habit.
Always obtain multiple online insurance quotes for an effective comparison of tenant insurance coverage and rates. You can also obtain auto insurance in Quebec and renters insurance from the same insurer for even more discounts.
Qualified insurance agents can recommend to you the best and cheapest renters' insurance within your budget.
Find Tenant Insurance with a Free Form

Do you hate inquiring about products on the phone? Would you like to get quick answers about tenant insurance? We can help you.
Our partner insurance agents and brokers will be happy to provide you with information on tenant insurance and any questions you may have.  We can help find tenant insurance in Montreal, Quebec City, Trois-Rivieres, Sherbrooke, Saguenay, and anywhere in Quebec.
Fill-out our quick online form today and tell us your details so our broker partners can help you as soon as possible.
As a tenant, you need insurance in place to cover you for risk of theft of your belongings and for liability.  Your lease may also require that you have liability insurance.
Find out more about your tenant insurance options anywhere in Quebec with your free and no obligation insurance quotes.