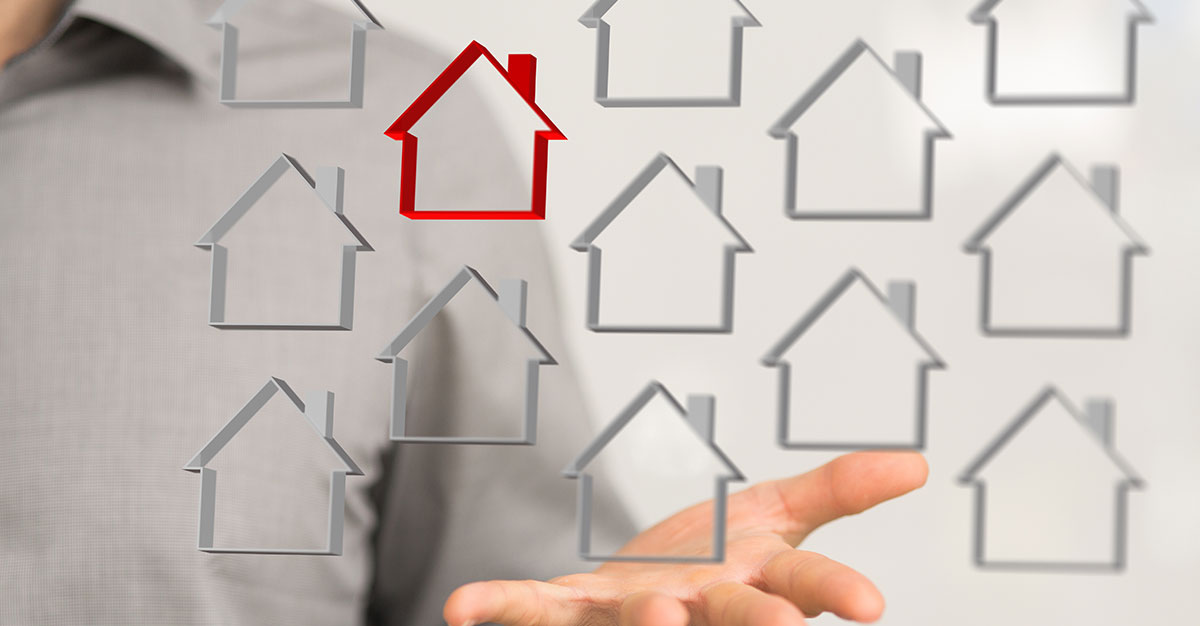 A home is your biggest asset; it is very important to ensure the home is adequately insured to protect your investment.
Every year, new and existing home owners search for good home insurance. This is because home insurance premiums keep rising. A cheaper home insurance premium is on everyone's wish list.
It is definitely smart to shop around for better home insurance coverage at good prices. Just don't be confused about cheap premiums. It is not advisable to sacrifice coverage just to save a few dollars.
Keep in mind that the cheapest home insurance coverage will not necessarily be the best one. The key is to compare cost, service, and coverage.
Below are effective and proven tips for finding a good home insurance company.
Look for 4 Important Criteria in Choosing Your Home Insurance Company
There are many home insurance companies offering insurance coverage for all types of homes. Condos, townhomes, multi-family homes, and single family homes – whichever type you own, it can be covered by home insurance.
When looking for home insurance, it is important to look at 4 important criteria:
Home insurance coverage options
Cost
Financial Stability
Claims processing
Not all home insurance policies are the same. Thus, it is up to you to examine each type of coverage carefully to make sure it meets your needs.
You will need to be patient and tenacious in comparing home insurance quotes. Do not shortcut the process by just looking at the figures from insurers. Policies contain components for mitigating the risks you may be exposed to such as flood, fire, water damage, earthquake, liability, etc.
The removal of any one cover could cause you tremendous hardship in the future.  In the same vein, addition of a peril you don't need cover for can significantly increase your premiums.
Home insurance will not change much in price but insurers do offer discounts to homeowners for installing monitored home alarm systems and other safety measures. They also offer loyalty rewards if you have auto, life, and home insurance in one company.
When comparing home insurance quotes, consider price, coverage, claims processing, and the company's financial stability.
You can check this list of top home insurance companies in Canada based on these important factors.
Understand Home Insurance Costs to Save on Premiums
It is important for homeowners to understand home insurance rates so they can get some level of control over their insurance premiums.
Several factors affect the cost of your home insurance policy which include things that are beyond your control. However, there are steps you can take to get the best coverage possible at prices you can afford.
1. Location of your home
The location of your home is a major driver of your insurance cost. If your neighborhood has high crime rates, is prone to natural disasters, and located far from fire hydrants, you will be paying more for your home insurance.
Home buyers can do well to remember this when choosing a home to buy.
2. Age and Type of Construction of the Home
Older homes typically experience more problems with electrical wiring, plumbing, and other major components. They may also be more expensive to replace if totally damaged by fire or other covered perils.
3. Credit Score
Depending on your province, your home insurance company may consider your credit score in calculating the cost of your insurance premiums. Homeowners with good credit scores get lower insurance rates because for insurers, they represent lower risks.
Check why insurers need your credit score to calculate home insurance costs.
4. Risk Factors
Your home insurance company will consider the risks in your home when you apply for coverage. If you keep an aggressive dog in your house, have a swimming pool, or other risks on your property, you may be charged a higher premium.
It is important to be upfront with your home insurance company. Disclose important details such as if you have high traffic to your home due to a home business.
Being honest will help you get the right coverage you need. Failure to disclose such risks can result in a claim denial in the future or even cancellation of your coverage.
5. Amount of Deductible
The amount of your deductible plays a crucial role in the cost of your home insurance. A higher deductible means you pay more out of pocket when damage or loss occurs. This means lower home insurance premiums. It also means that you pay for any loss or damage with your deductible before you can collect from your insurer.
6. Claims History
Home insurance policy holders with no history of claims qualify for a discount in their insurance rates. If you have filed claims in the past, you are likely to be charged with higher premiums.
While some of these factors are not within your control, you can take charge of those that you can.
✓ For instance, installing a professional home security system can qualify you for additional discounts.
✓ Practice good home maintenance, particularly with your electrical and heating systems.
✓ Minimize risks in your home.
✓ Maintain a good credit score.
✓ Choose a high deductible that you can afford. Most homeowners maintain at least a $1,000 deductible.
Important Things to Know About your Home Insurance Coverage
Home insurance is critical for protecting your investment in your home. But it protects more than just your home. Find out the many ways your home insurance keeps you safe from financial hardship.
Even a standard home insurance policy includes protection for the following:
Coverage for dwelling:
This is the major component of home insurance. It covers damages to your house, including plumbing, heating, electrical wiring, as long as the damage is covered. Your insurance will pay for such damage and in cases when damage is severe, the policy pays for complete rebuild. Thus, it is critical to have adequate coverage for your dwelling in case the home is completely damaged and needs to be rebuilt.
Learn about the types of home insurance coverage and how you can estimate the amount of coverage that you need.
Coverage for Other Structures:
Other structures include sheds, garage, patio, and other things separate from your dwelling. It is important to update your insurer about additional structures you construct on your property.
Your home insurance policy also covers other structures, original or added later, if declared with your insurer.
Coverage for Contents:
What's in your home if it is turned upside down? Everything that is in your home can be covered by your home insurance as personal property. Contents coverage will reimburse you for the loss or damage of items including sporting goods, furniture, electronics, appliances, and articles of clothing.
Contents coverage applies in your home and anywhere in the world.
Coverage for Liability:
Your liability coverage provides protection of your assets and the cost of defending such assets in case you cause damage or injury to others. It covers you for injury and damage that occurs on your property or outside.
Coverage for Medical Payments:
This component of your home insurance is a junior version of your liability coverage. It can pay for minor medical costs for persons injured on your property.
Coverage for Loss of Use:
Loss of use covers temporary housing and other expenses you incur should damage force you out of your home.
It is important to note that every component of your home insurance has a limit. Depending on your assets, you have the option to increase your policy limits for all or selected types of coverage.
Determine if you are Underinsured
Recent studies show that majority of Canadian homeowners are sadly underinsured. With the rising costs of rebuilding and repairs, you may have insufficient coverage.
People who become aware of the problem resolve it by getting extra endorsements on their policies. But even with a comprehensive or all-risk insurance coverage, you may still be underinsured. How is that possible?
Rebuilding is part of your dwelling coverage. When you purchase home insurance, most people choose a limit that they deem equal to the cost of their home. If you have a mortgage, the lender would only require the minimum coverage for dwelling so they can recover their investment in case of total loss.
Unfortunately, several factors make rebuilding more expensive than buying a built home. Materials and labor costs increase over time. It is critical that you revisit your dwelling limits each time you renew your home insurance to ensure you have full cost coverage to rebuild.
Find the Best Home Insurance Price with your very own Free Quote
There are several sources of home insurance quotes.
✓ Referrals
✓ Advertisements
✓ Online platforms for free home insurance quotes
As a smart homeowner, you should understand the importance of comparing multiple quotes in order to find the best coverage for the best price. It pays to obtain multiple quotes so you can sit down and take time to compare coverage and price.
It is highly advisable to utilize online quote comparison tools to give you an idea of what home insurance prices are.
When you request for your free home insurance quote from our site, you will receive a no obligation quote from on of our partner brokers and insurers.
Our network has partnered with qualified insurance brokers and agents who will be happy to provide you with quotes that are tailored to your needs.
In just 2 minutes, you can fill-out our short online form with your home insurance details so you can receive quickly your home insurance quote. Analyse coverage and price to get the best value for your home insurance.