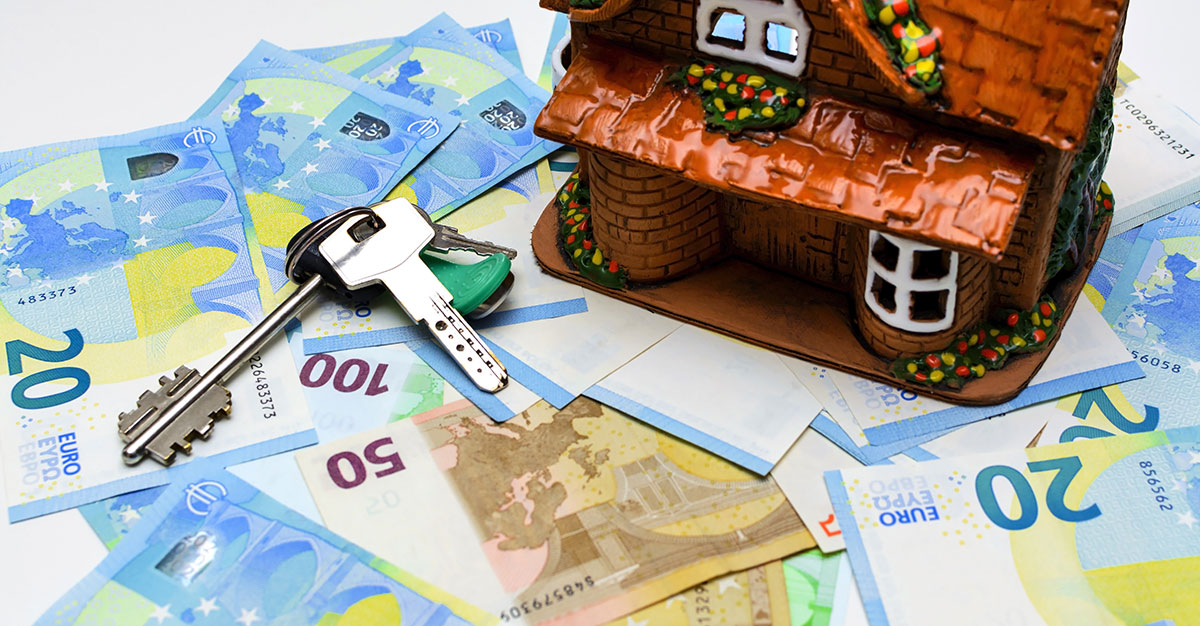 After a home and its contents are lost to a disaster such as a fire, home insurance allows you to rebuild and pick up the pieces.
The thought of rebuilding can be very overwhelming to some people. They may prefer to simply buy a new home with their home insurance settlement. While it sounds easy, there could be a whole new set of complications if you choose to buy or rebuild on another property.
What Does your Home Insurance Contract Say?
The provisions in a home insurance contract are pretty clear about specific scenarios relating to covered losses. Your contract will state the cost replacement value (how much you are entitled to) and the conditions.  Some contracts require a homeowner to rebuild on the same location.
If your policy allows you to take the money and use it as you wish, you can then decide to build later, build elsewhere, or even move to another country.  However, there are some insurance companies who may require you to confirm your plans.
Using the Cash to Buy Another Property
There can be a disadvantage if you opt to use the cash to buy another property.
You will need to pay a deposit for the new home and the insurer may not settle on your damaged home until you have an accepted offer from the seller.  The insurance company could also take time in approving the settlement which can have an impact on your closing.
In such cases, it is important to ask your insurer to put it in writing, for example, a deed of assignment which will let them settle your claim and make the payment towards the new property.
What your Lender May Require
If you have a mortgage, you still owe money for your home.  If the cash settlement is sufficiently large to pay off the mortgage, you can keep the remainder to pay for the down-payment on a new home.
If the settlement from your insurer is not adequate, buying a new property may not be a viable option.
Determining the Cost of Rebuilding
After a fire or disaster, an insurance company will not just write a check equal to your building coverage.  You will need to speak to your insurance company and agree on the cost to rebuild. Further, your settlement will probably be in increments.  In most cases, you will get the actual cash value to start rebuilding and receive the remainder once you have completed your home construction.
When filing a claim, you need to have an accurate idea of your rebuilding cost.  Remember, rebuilding cost is not the same as market value and it does not include the value of the land.
You can get assistance from a building contractor or your friendly real estate agent.  You need to know the cost to replicate the home you lost using the same design and quality of materials, or as close to it as possible.
Dealing with your Home Insurance Company to File a Claim
A homeowner whose property gets damaged will turn to his home insurance company for financial relief.  Below are steps you must take in dealing with an insurer.
1. Request for assistance with living expenses.
A home insurance policy provides cover for temporary housing and other expenses in case a home owner is forced to evacuate due to damage.  This insurance benefit is for "loss of use". In some cases, you may be able to get an advance to cover your necessities.
Some of the things that may be covered by loss of use include:
✓ Hotel/rent
✓ Storage facility
✓ Groceries and Restaurants
✓ Moving expenses
✓ Cooking supplies
✓ Clothing
Keep in mind that your policy has limits so don't take this as a free pass to go shopping or dining in fancy restaurants.
2. Prevent Further Damage to your home.
A homeowner has the responsibility to mitigate damage or to prevent further damage from occurring after a disaster.  Secure the property. Prevent vandalism by boarding up the home or covering the roof to keep water out.
3. File a claim immediately.
It is imperative that a homeowner files a claim immediately.  Contact your insurance agent or insurance company and submit proof of loss.  For contents of your home, submit an inventory of personal property and proof of ownership, including photos, videos, and receipts.
The insurance company will send an adjuster as soon as possible to assess the damage.  You should document every inquiry and response from your insurance company.
Important Insurance Terms Every Homeowner Must Know
When you are preparing a home insurance claim, large or small, you need to understand the wording of your insurance policy.
Below are some common and important insurance terms you will find in your home insurance.
1. Replacement Cost
It is important to understand replacement cost as it will have an impact on your buying decision.  If your policy covers replacement cost, it means you will get reimbursed for the full amount of replacing your dwelling or property.  Therefore, even though your TV is 8 years old, you will get reimbursed for a brand new unit.
2. Actual Cash Value
In contrast, actual cash value takes depreciation into account when calculating a claim.  If your damaged TV is 8 years old, you will receive a smaller amount to replace it and you have to shoulder the difference in price.
While actual cash value results in cheaper premiums, it could also result in a large gap with the dollar amount you receive from a claim.
3. Insured
Your home insurance policy spells out who is insured.  This will tell you if your pet dog is covered.
4. Deductible
Many people don't fully understand what a deductible is and how it affects your home insurance. This is the amount you are responsible for with damage or loss you sustain.  The insurance company will deduct this amount from your payout.
5. Rider
An insurance rider, also called endorsement or floater, is an add-on to home insurance coverage.  An example is scheduled personal property coverage which increases limits to valuables beyond average policy limits.  A rider can also be an additional protection for risks that are not normally covered by a standard home insurance policy such as sewer back-up or water damage.
A good understanding of your home insurance policy and coverage will go a long way to ensuring a successful claim.
Determining a Fair Settlement from Home Insurance
An insurance settlement is not a windfall and is not cash that should be used for upgrading a house.  If you do find yourself in a nasty predicament where you need to do a major repair or rebuild, your home insurance can come to the rescue.
The insurance adjuster will thoroughly evaluate the damage and check if it is covered by your policy.  Depending on whether your coverage is actual cash value or full replacement value, you will receive what the insurance company deems to be a fair settlement.
Do you need to hire your own adjuster?
Your insurance company will assign your claim to their own claims adjuster.  You have the option to hire an independent claims adjuster at your expense to deal with your insurance company.
Possible Deductions from the Settlement Amount
Your coverage does not include HST so it will be deducted from the amount together with your deductible (unless you have a disappearing deductible).
Further, if your coverage is actual cash value, the depreciation cost will also have an impact on your final settlement.
Handling Complaints Against a Home insurance company
If you feel your insurer is not handling your claim promptly, contact the claims department to make a follow-up.
If you have exhausted all means to find a resolution to your complaint, you may contact the provincial or territorial regulator for insurance.  In Quebec, you may contact the Autorite des marches financiers (AMF).
Preparing Proof of Loss for Home Insurance Claims
If you are a victim of a burglary or your belongings destroyed in a fire, your personal property is covered up to the limits stated in your policy.
To file a claim for loss or damage, you need to show what personal property was lost.  Do you have a specific list of items damaged or stolen and what they were worth?
An accurate inventory will make all the difference to the success or failure of your insurance claim.  You will also have to show proof of ownership.
Homeowners who think ahead and prepare an updated inventory will have less to worry about.  If you kept this inventory at home and it was also lost in the fire, you will have a more difficult time re-creating the list or proving ownership.
Filing a Claim Successfully
Filing a claim is a highly emotional time as you may have suffered catastrophic loss.  It is important that you know the claims process from your insurer.  Most insurers have an online claims process and allow you to track the status of your claim.
You can also ask for assistance from your insurance broker or agent as they would be highly knowledgeable about the process.
Provide the insurer with all requirements in a timely manner to avoid delays in processing. Be organized and keep track of your claim.
After a claim is processed, your insurance provider will submit a settlement offer.  Review the offer and determine if it is fair.  You can negotiate the offer or make suggestions regarding how repairs are carried out or vendors to replace personal property.
Review Home Insurance Coverage: Get Your Insurance Quote
Unfortunately, most homeowners don't give much thought to their home insurance until something bad happens.
It is important to do an annual review of your home insurance coverage, particularly the amount of coverage, perils covered, amount of deductible, and optional endorsements.
Reviewing home insurance allows you to ensure you have adequate coverage in place. Most importantly, it allows you to ensure you are paying the right premium for the right coverage.
A good way to review home insurance is to receive a home insurance quote. Check on the amount of coverage, insurance premiums, and covered risks to get your home insurance for the right price.
Fill-out our free online request form to connect with one of our partners that are all insurance brokers and insurers. You will receive your quotes from him. This quote is obligation-free.