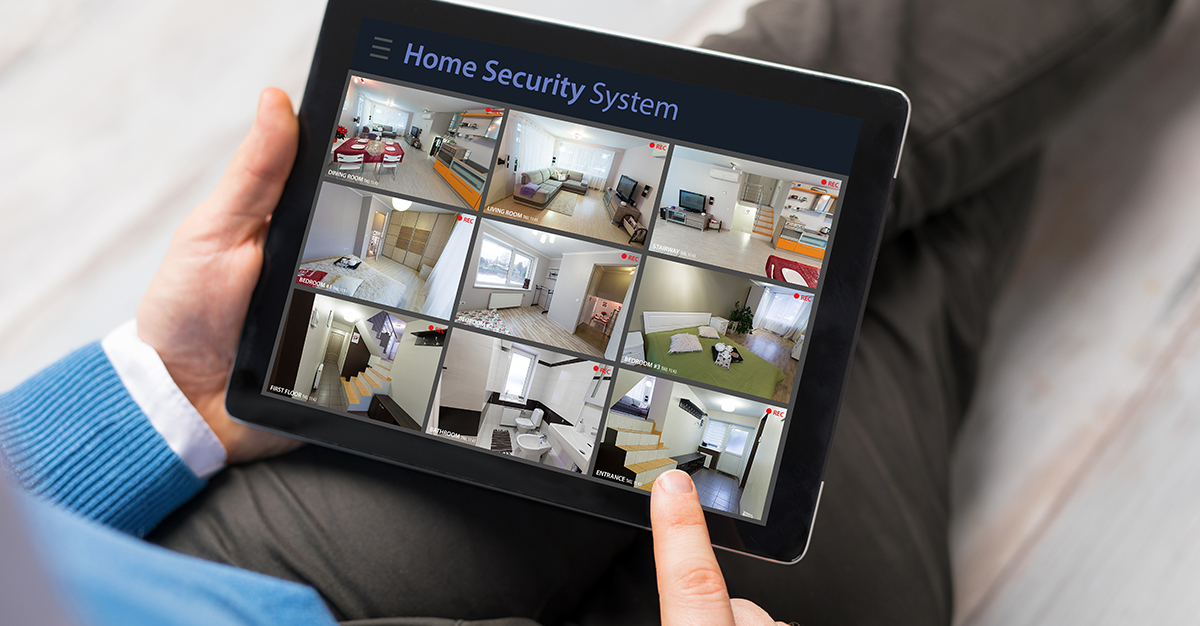 The cost of home insurance has risen significantly and many Canadians are feeling frustrated.  Did you know that there is an easy way to cut premiums?
If you have an approved monitored security system in place, you can cut your premiums by as much as 20%.  Insurers are happy to provide discounts on coverage for homes with monitored alarm systems.  This can translate to hundreds of dollars in savings per year.
By getting a home alarm system installed, you don't just save on home insurance but also provide reliable protection for your home and loved ones.
Homes without security systems have three times higher risk of being robbed than those that are protected by monitored alarm systems.
Benefits of Home Insurance – Top Reasons you need Cover
Have you just purchased a new home and feeling bewildered by the high cost of home insurance? While it definitely is no fun to buy home insurance, it is unfortunately something you can't be without.
What does home insurance cover provide?
People need home insurance because of the following outstanding benefits:
Dwelling insurance cover, also known as dwelling coverage, pays for rebuilding or repair of your home if it is damaged or destroyed by a covered hazard.  It covers the living area and everything else that is attached such as deck, porch, garage, and built-in appliances.
Standard policies for dwelling insurance cover:
Lightning                                   Theft
Fire                                               Explosions
Wind                                            Smoke
Hail                                               Vandalism
This cover protects you and your assets from financial losses related to a lawsuit as a result of injury to another person on your property.  The amount of cover can depend on the size of your home and your assets.
Personal Property Coverage
This part of your insurance covers damage to electronics, furniture, clothing, and other personal property due to covered cause.
This part of your home insurance offers cover for medical costs and other expenses when someone is injured on your property but does not file a lawsuit.  Since accidents do happen no matter how careful we are, this cover helps you avoid paying for medical expenses out-of-pocket.
From protecting your home and personal belongings to cover against liability claims, home insurance can benefit you in many ways.
It is important to have sufficient cover on your home so make sure to estimate your home's replacement cost accurately.
Why Monitored alarms can help you save on Home Insurance
The reason why insurance companies are happy to reduce premiums on home insurance for homes with monitored alarm systems is because they lower the risk of losses due to fire, flood, burglary, and other perils.
Of course you want to save on home insurance premiums. But by getting a home security system, you actually kill two birds with one stone.  Your home and your family will enjoy protection from all kinds of threats, giving you more peace of mind.
In addition, homeowners can also benefit from savings from reduced insurance premiums.
5 More Tips to get lower Home Insurance Costs
The price of your home insurance can change depending on where you obtain your policy.  Below are ways you can save on home insurance costs.
1. Shop around by receiving your free home insurance quote.
You can save a lot of money if you ask for a home insurance quote. It doesn't have to take too much time. You can obtain this free estimate online in one simple click.  We provide you with a free form that get you a home insurance quote from one our broker partners and insurers in just one request.
2. Insure your home for its construction value, not including the land.
When you assess your home's worth, of course you count the value of the land. But the land where your house sits is not threatened by fire, burglary, theft, and other risks.  Don't include the value of the land when buying home insurance so you don't pay more than you should.
3. Increase your deductible.
A deductible is the amount you must pay for a loss before the insurer will pay a claim.  If you have a higher deductible, you will have a lower premium.
4. Make sure to ask questions about your policy.
It pays to understand your home insurance policy.  You want to make sure you are not paying for what you don't need and that you have the right cover.
5. Consider making improvements to your home.
You can ask your insurance company how you can make your home more resistant to disasters.  For instance, you can reinforce your roof or add storm shutters.  Making your plumbing, heater, and electrical systems more modern can also reduce risk of water damage or fire.  You may be able to save on premiums by making your home a much safer place to live.
Control the cost of your home insurance
There are various factors that impact the cost of your home insurance.  You can't change some of them – age of building, location, etc. – but you can follow the simple steps outlined above to keep your premiums low.
By following these steps and installing a monitored home security system, you can qualify for lower home insurance rates and control the cost of your premiums.
Find the right type of Home Insurance
Home insurance can be simple. The trick to finding the right home insurance lies in understanding what you need and knowing what your options are.
If you own a home, you will need a comprehensive policy that covers all risks such as earthquakes, fires, and floods. It is also important that you understand your policy. For instance, some insurers cover water damage while others don't.
If you are a renter, you need tenant insurance or contents insurance. This cover is for replacing the contents of your rented home in case of damage, theft, or loss.  It also provides personal liability cover in case a visitor gets injured while visiting your home.
There are also insurance providers offering condo insurance which provides protection for personal property and parts of your condo unit that are not covered by the corporation's insurance.
The good news is that whether you own your home, live in a condo, or rent your home, you can still obtain a monitored home security system to reduce your home insurance costs.
Shop For the best Home Insurance Rates
Finding the right home insurance can be confusing because there are various insurers to choose from.  They also offer different rates.
When looking for the right insurance cover, know that the best ones will provide excellence in 3 important areas:
✔ Cost
✔ Processing of Claims
✔ Coverage
You want to deal with an insurance company that does not only offer affordable rates but will provide fast processing of claims.
There are many trusted and well-known insurers offering the same type of coverage.  To get your best options, you can start by receiving your free home insurance quote based on your location.  By knowing the costs, you can have a clearer idea of what your options are and make the right choice.
Fill-out our free short online form to receive your home insurance quote from one of our partners (insurance brokers and insurers). Choose the best home insurance company for you.