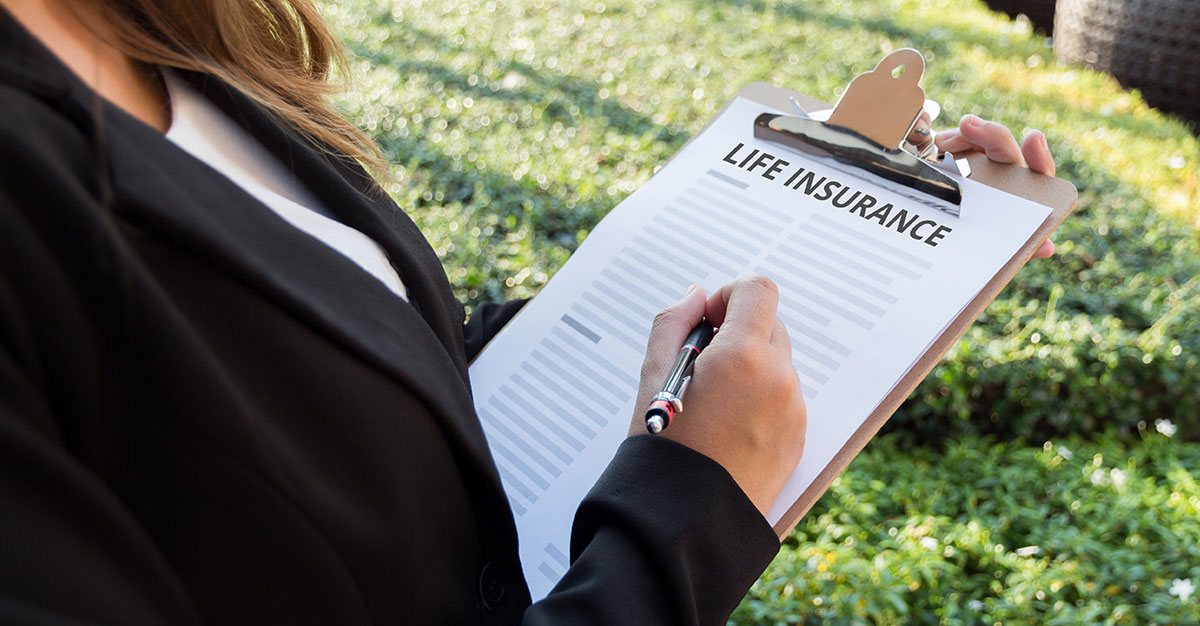 A young single below age 30, with no children, think they don't need insurance.
They may still be living at home or renting, starting with a promising career, socially active, and certainly not thinking about dying.
Some lucky ones could be living with a partner, have a small condo, or maybe even just started a small shop or business.
Do any of these describe you? You do need life insurance, and here's why.
Being single does not mean nobody depends on you financially. It doesn't mean there won't be any financial complications if something happens to you. And last but not least, this situation could change at any time.
Learn more about how life insurance can benefit singles and get a life insurance quote from our one of our broker partners.
How Young and Older Singles Benefit from Life Insurance
Even if you have never said "I do" or experienced the joy of parenthood, you are not without responsibilities.  There are expenses in life that would need to be covered if something happens to you. Purchasing a life insurance policy while single is the best step to take to ensure you won't leave a burden to other family members like siblings or parents.
Young Singles benefit from life insurance
✔ Pay for Final Expenses
You don't like to think about it but dying costs money.  Medical bills, funeral services, and even legal expenses can add up to a huge amount. Life insurance can take care of these final expenses so that family members or friends won't have to worry about them.
✔ Family Assistance
Parents sometimes need financial help from their children especially when they are in their old age. When you take out a life insurance policy, you can be assured that your parents will get financial support in case you are not there to help.  You can also support siblings by making them beneficiaries of your insurance.
✔ Save money with lower premiums
Life insurance becomes more expensive as you get older. It pays to take life insurance based on your current age. After you obtain health insurance, you don't have to take another medical again. This means you get lower premiums which can be locked in for 20 years.  Even if you develop medical conditions in the future, you already have life insurance protection which is harder to obtain when you are older.
More advices on how to save on life insurance…
Established Singles Also Benefit from Life Insurance
Established singles may be over 30, without spouse or child, has no live-in partner, or divorced.  They own a condo or rent a house. They generally also have successful careers.  They may already have good income and have started to accumulate significant financial responsibilities.
If you were to die suddenly, who would pay for the costs? If you have no life insurance, your relatives or even friends may have to take on this burden. Even a small insurance policy can deal with these final expenses and put your mind at rest.
Work Insurance Ends with Employment
You may have work insurance but when you become ill or unable to work, the insurance also ends. By that time, it would be difficult and expensive to obtain personal life insurance.
If nobody depends on you financially, you may not have anyone to depend on either.  It is important to have the right life insurance coverage so you can take care of yourself in the future.
Obtain Insurance Now Because Life Brings Changes
Do you have debts, a mortgage? Are you responsible for someone? When life is good, we often fail to think about the "what if's" because they are scary. Unfortunately, life brings many changes that can at times wreak havoc not only to our lives but to others as well.
For this reason, singles still need life insurance if only to make sure that their passing won't be a burden to anyone.
If your health should deteriorate in the future, or you have a family history of heart conditions or even cancer, you may find it harder to get life insurance later.
It is best to apply for life insurance now that you are younger and healthy before it becomes more expensive or you become unqualified for insurance.
And who knows, you may not be single forever.
Lock-in the lowest insurance rates today and get coverage for 20 years, or even for a lifetime.
Life Insurance Is a Precious Gift to Loved Ones
The truth is that you don't get life insurance for yourself but as a gift for the people you love.
It can be the final act of love you do to make sure the people you love never have to carry a burden if something should happen to you.
When you are single and young, you can obtain life insurance coverage for less than $20 a month.  This amount is small but it can get a significant amount of insurance benefits for loved ones you will leave behind.
You could also give this gift to your favorite charity or cause. If you feel very passionately about something, you can choose to make a significant contribution which you won't be able to do from your own savings.
But don't take our word for it…It is best to get life insurance quotes from the most trusted insurance companies in Quebec to choose the cover that is right for you.
Get your Life Insurance Quote by filling out a short form

You may feel inclined to postpone your search because life insurance when you are single is not a priority. But why postpone when you can obtain it at much lower prices now than later?
Fill-out our online form to get a  free life insurance quote from one of our partners, who are all certified insurance brokers and insurers.
Whether you want term life insurance or whole life insurance, it pays to apply for cover at the earliest possible time.  Later could be too late.
You'll have complete peace of mind with life insurance protection. It may just be the best decision you ever made.