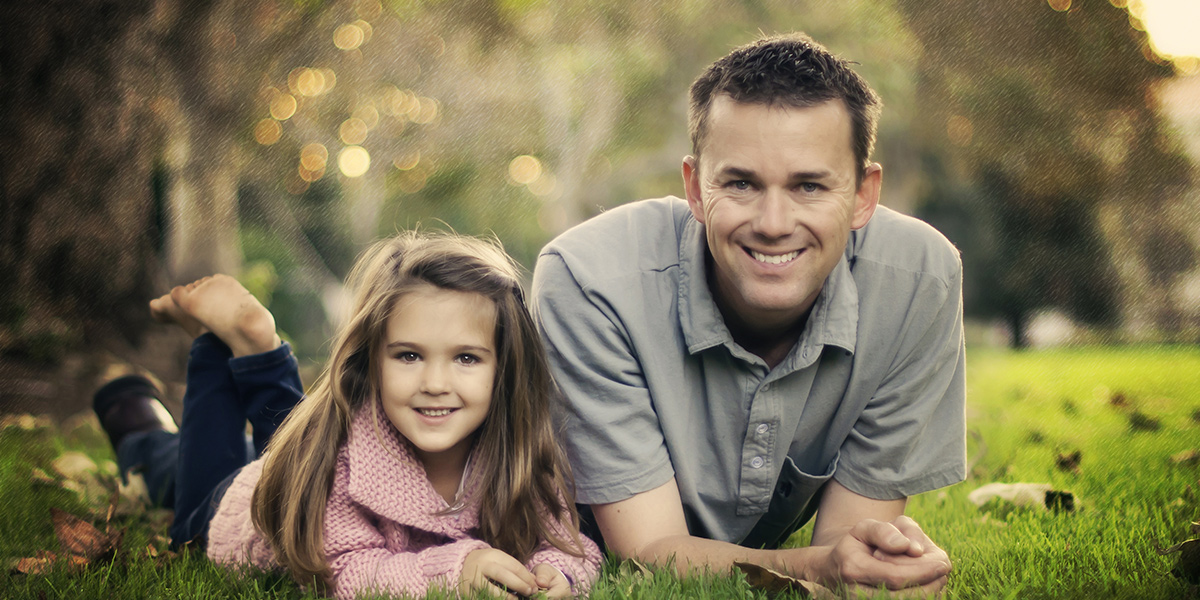 HOW TO GET ORGANIZED IF YOU ARE A SINGLE PARENT?
Although a single parent may have difficulties in raising a child or children alone, it is fortunate that a generous circle which offers strong support or organizations can fill many gaps.
Little by little, the family will recover and soon establish a new functional equilibrium.
The smaller family unit may even become more skillful in management and organization compared to a regular family with 2 parents.
In fact, because of fewer conflicts, a single parent can successfully focus on his needs and those of his offspring.
Becoming the head of a single-parent family involves lots of hardships, but above all, love and pride.
Thus, while this leadership role can sometimes seem demanding, there are solutions to ensure that your children enjoy a secure future.
Let's look at the resources available in Quebec for single parents.
Solo-parent families and resources available to Quebecers
Statistics Canada  informs us, year after year, of the increase in the number of children below 24 years old living in single-parent households.
Since 1941, when just under 500,000 Canadian children were in this situation, there has been a noticeable increase in this number. In 2011, nearly 2 million children lived with only one parent.
9 % of them are living with a woman
1 % of them are living with a man
As of 2014, there were 698,000 single-parent households in the country.
To help all of these heads of households who look after children, let's look at the tools available to them:
Protect your income with the right

insurance
There are two major categories of insurance:
Life and health insurance (including all types of life insurance, salary insurance, critical illness insurance, etc.) and
Damage insurance (including home insurance, car, etc.).
Recognize your needs to prevent financial disaster and protect your home.
Life insurance to determine who your heirs are

As you are the only responsible for the support for the future and the budgetary requirements of your children, it is ideal for you to subscribe to a life insurance and guarantee them a good future.

Determining how much is needed for the insurance amount depends on your goals (also school) that you want to set for your children as well as their age.

The amount of your savings and insurance affordability will determine which type of insurance will be most suitable.

Speak to an insurance broker.  He can help evaluate your needs and recommend solutions that suit your situation.

To get a free quote in life insurance,  there is a very practical platform which you can use.
Critical Illness Insurance

Serious illnesses such as cancer, infectious diseases, or heart problems are huge challenges to overcome, especially with children in your care.

These illnesses often involve unexpected travel costs in order to receive medical treatment or some loss of income.

Fortunately, the insurance provides you with support for the time necessary for your recovery, even if it involves care outside Quebec if you have been diagnosed with a serious illness that is mentioned in your policy.
Disability insurance

If you become disabled after an accident, disability insurance protects you from lost wages (in the form of benefits).

Don't take this chances and obtain this important insurance to protect your finances.
Home insurance

It is customary for someone to take out home insurance to compensate for damage caused by vandalism, fire, accidents, damage, or theft from your home.

Normally, everyone, renters or homeowners, should acquire insurance, but it must also cover you adequately.

A statement issued in September 2017 by the Insurance Bureau of Canada decreed that Quebecers neglect the risks they are exposed to.

In addition, it was also revealed that in 2017 a whopping 37% of renters in Quebec did not have home insurance.

If we look at Statistics Quebec's 2016 population estimates, if there were any kind of disaster such as a fire or theft, 3 million or more people in the province would end up in a financial quagmire.

Protect your family and plan for such a catastrophe!

Get help finding this protection and obtain up to 3 quotes your home insurance.
Prepare for the worst with a

will

and

a proxy for incapacity
Families benefit from having a last will and testament as a symbol of good planning to establish peace of mind.
Choose a notary who clearly understands your priorities and your primary objectives.
Make out a will designating your heirs

Your steps for establishing a will should begin with the decision of who the legal guardian will be for your children and the planning of where your property will end up and to whom.

To make a will (site in French) requires compliance with the conditions established by the law in order to be valid. Thus, if at your death, no will is available, you could deprive your relatives of their inheritance believing that such would automatically be theirs.  Only those named in your will can inherit your assets.

In the case of a person who is in a civil union or married, the person will receive one-third of the property while the children will inherit the rest.

It should be noted that a common-law spouse, even a long-time spouse, will have no claim to inheritance if there is no will.

You will also need to appoint a vicariously responsible individual to legally make decisions on your behalf if you are incapacitated.
The mandate of incapacity to designate a proxy

A mandate of incapacity (site in French) constitutes a document which confers on your will the force of the law in case of a disability on your part.

Whether it comes from an unexpected accident or from a degenerative disease (such as Alzheimer's), this mandate designates a proxy to assume the management of your assets.

Your proxy will act on your behalf to make decisions regarding loans, the payment of your mortgage or your investment portfolio.
The

organizations

which support Quebec families
Your responsibilities to your family do not end at childhood.
They don't end until much later, and parents, faced with various employment conditions, require help through measures to provide for their families.
Everywhere in the province, there are organizations working to assist families in various ways.
List of organizations which help families across the province

Quebec has various resources that join hands with families, single parents or not.

Many of them are not known, however.

Some of its associations or organizations encourage links between parents and children in the community, while some provide specific needs.

Visit the website of les Maisons de la famille de votre région (site in French) to know the programs and activities they offer!
Financial support

in aid of families
For many years, Quebec families have tried to reconcile family and work and for some parents, getting an education. This problem is often at the heart of their problems.
Families with young children do not have to manage family-work-studies alone. Experienced workers also share this obligation to reconcile family responsibilities and work as a grandparent, parent or caregiver.
Fortunately, the Minister of Families plans to deploy concerted measures (in CFTE) in direct collaboration with the stakeholders involved in the field of education, labor, and government agencies and departments.
Famille Quebec estimates the amount of financial aid

The need for financial support for families varies greatly. Thus, a wide variety of measures exist to provide adequate help and just as many people as possible.

The amounts allocated and the access to the measures depend on the unique cases for each family.

Consult the page on financial support adapted to Quebec families  (site in French) of the Government of Quebec to estimate using their tools the total credits to which you may be entitled.
Childcare services

and their cost
Find out how to calculate the additional contribution for parents who are separated.
These costs can quickly affect your budget.
See how much your family income can affect the cost of childcare.
A list of practical resources for single-parent families
It is never easy to raise a child on your own.
Fortunately, more and more support services for single parents in Quebec Province are being made available.
Below are the main sites that can support you in various aspects of your life.
THE SORIF
The Orientation and Job Search Service for the Integration of Women at Work (SORIF), financed and offered by Emploi-Québec, is a service that aims to help single-parent families with a female head to return to work or studies or re-enter the labor market.
If you are looking for work, this is the right place for a woman managing a single parent family. (site in French)
ALLÔ-PROF
The charity organization Alloprof is perfect if you are looking for a service that employs teachers (site in french) that will help you with homework and lessons. They offer assistance to high school and elementary school students who are part of a general education for adults or to Quebec parents of students.
 Alloprof, in its mission, proposes 8 services including an SMS service, 6 services (online) and a telephone service where a qualified team of teachers participates as well as a virtual community consisting of qualified practitioners in the field of education, parents, and students.
All of their services will cost you absolutely nothing!
LIGNEPARENTS
LigneParents is a free and confidential service that is accessible at all times ( day and night) provided by professionals involved with parents in Quebec with children between the ages of 0 to 20 years old.
LigneParents offers parents:
Answers to their multiple questions
A sounding board to their problems
Emergency help in times of crises
To get this professional service, go to the Ligneparents website or contact them. (site in French)
PREMIÈRE RESSOURCE
Help from Première Ressource for parents is free and confidential telephone service for professional consultation. It aims to support and contribute to the well-being of the family.
This program helps to solve and understand the complexities of parent-child relationships and day-to-day education.
They can be consulted in English or French, by chat, email or by phone. There is no limit placed on the time; the caregivers listen to the parents in need to understand them well for as long as necessary.
Their case workers are professionals with years of experience behind them and are graduates in psychoeducation, psychology, social work, or special education.
They have expertise in family intervention.
If you need an attentive ear of an expert and you are a parent, (site in French) this is the right place to go to.
THE FAFMRQ
The FAFMRQ (Fédération des associations de familles monoparentales et recomposées du Québec) (site in French) works to improve the plight and living conditions of blended families or single parent families.
It exists to defend the interests and rights of its members to authorities and decision-making bodies and to represent them at the political level.
The FAFMRQ is also involved in the issue of measures to support families and family politics that are advanced to the federal and Quebec government.
EDUCALOI
Educaloi is a non-profit organization that aims to provide people with information about their rights and obligations, all made accessible and clear by appropriate language.
They will also inform you about the laws and legal documents that deal with teenagers or children, from near and far.
If you are wondering what your legal remedies are against domestic violence, consult the website of Educaloi in the section of families and couples.
SOSVIOLENCECONJUGALE
SOS violence conjugale, since 1987, is at the service of the whole of Quebec to provide awareness, hospitality, bilingual references, information, support and evaluation services, all anonymously, confidential and free of charge 24/7 to victims of domestic violence and persons affected in the process.
SOS violence conjugale aims to improve the safety of the victims of domestic violence.
Their services are offered by ATS for deaf people, by email, or by telephone.
Don't be afraid and contact sosviolenceconjugale at any time if you are a victim of domestic violence.  (site in French)