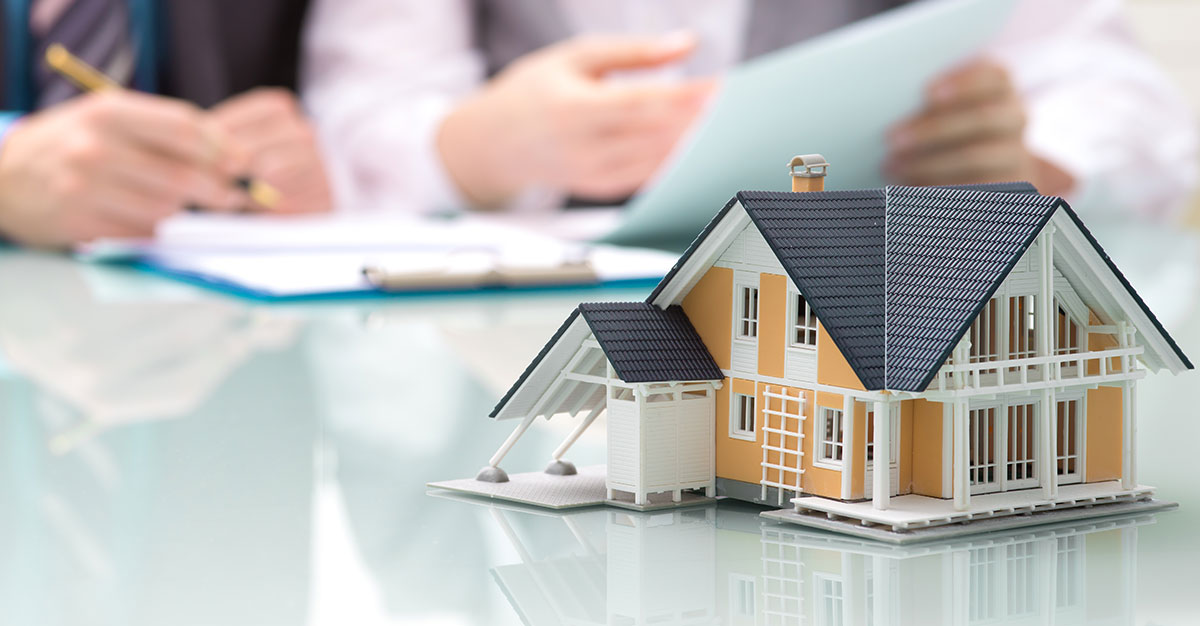 Most homeowners don't pay a lot of attention to their home insurance. It is simply an annoyance that can't be avoided because it is a part of owning a house.
Aside from the fact that you spend thousands of dollars on your coverage annually, it is also critical that you pay more attention to your coverage because you never know when your life, and your house, will depend on it.
If your home insurance is up for renewal, it is imperative that you make sure you are getting value for your money and that your coverage is sufficient.
Review before you Renew with your Insurer
Some years may pass without much change in your home. Then after a few years, you embark on a major renovation. This could spell a big difference to your home insurance.
Many homeowners neglect to inform their insurer about work done in their house. This is a huge mistake because the upgrades will not be covered by your existing insurance policy.
What must you pay attention to when reviewing your insurance coverage?
New floors
Addition of a patio or deck
Bathroom renovation
Kitchen upgrades
Carpeting
New appliances and furniture
If you don't inform your insurance company, you can't claim for damage to a brand-new laminated flooring or damage to your patio from a fallen tree.
It is best to check on the fine print of your policy, especially if it is time for you to renew your home insurance.
Is your home sufficiently covered by your homeowner's insurance?
Homeowners insurance is not only for major catastrophes.  It also provides protection for your personal belongings and liability coverage at home and away from home.
Many individuals choose to get just basic liability coverage with their home insurance. If you opt to increase your liability coverage, the added cost is not significant but the benefits are huge if you ever face a lawsuit.
Check Liability and Personal Property Coverage
At renewal time, review your liability coverage to ensure that you have a realistic amount. Major insurers usually offer Canadian homeowners liability coverage of $1 Million to $2 Million.
The same holds true for your personal property.  Majority of insurers automatically compute a percentage of the coverage of the home for personal property. Check the amount if it is adequate in case you ever need to replace everything you own as a result of loss or damage.
Home Insurance Rates Keep Rising – Here's why
It is not uncommon for a homeowner to be paying home insurance for 15 years with the same insurance company and never file a claim. You would think this customer is an insurance company's dream, right? But when an accidental damage occurs to his property and he makes a small claim for a couple of thousand dollars, he could get the shock of his life when his home insurance premiums increase by 15% upon renewal.
If you have observed that your home insurance rate has risen in the last few years, you are not alone.  Many homeowners are beginning to cringe at the rising cost of home insurance. Isn't there anything to be done about it?
Frequency in Severe Weather Conditions and rising repair costs
The last few years have seen more home insurance claims being filed in Canada.  According to the Insurance Bureau of Canada, the average total amount claimed hit $5.72 billion per annum from 2010 to 2014.  From ice storms, floods, frozen pipes, and increased power blackouts have resulted in more and more homeowners claiming for damages.  It is not only severe weather events that have been pushing up home insurance costs but also rising costs of repairing these damages.
Take Control of your Home Insurance
While deductibles are increasing and coverage terms become even more constricting, homeowners can still take a few steps to keep home insurance rates at reasonable levels.
Make it a habit to shop for home insurance rates every year when you need to renew your home insurance policy.  There are policies that renew automatically and your insurance company will make a few increases. Read your renewal documents carefully and go online to find better deals from other insurers.
If you have a mortgage, always inform your lender about any changes in your home insurance coverage.
Renegotiate with your Insurer
You can try to renegotiate your premiums with your insurer.  Many insurance companies are willing to talk to you about lowering your premiums.
✓ You can consider increasing your deductible (the amount you agree to shoulder in case you file a claim). Increasing your deductible from $500 to $1000 or $1000 to $2000 can significantly lower your premiums.
✓ Ask your insurer about discounts they give for smoke detectors, carbon monoxide detectors, etc.
✓ It is good to check your credit history every year as insurance companies use credit scores to set your premium.
✓ You can remove unnecessary coverage
✓ If you have separate insurers for your home and auto, it is also a good idea to insure at the same place. Most insurers offer multi-policy discounts.
If you are unsatisfied with the results of your renegotiation, you can look elsewhere for better rates using Compare Insurances Online.
Do claims on your home insurance hurt you?
Our home insurance is designed to protect us in bad times. Homeowners pay their premiums dutifully to ensure there is something to fall back on if they get hit by a catastrophe.  However, dipping into your home insurance protection can hurt you.
Insurance companies can make home insurance more expensive for people who have a tendency to file claims or even take away their insurance.
Don't claim for small stuff to protect insurability
Because you know you are paying for certain risks, it becomes tempting to claim when an opportunity presents itself.  The broader the perils included, the higher the temptation.  If you make a small claim for a stolen item worth $800 with a $500 deductible, your insurer could raise your premium and remove your no-claim discount.  It is best to claim for losses that will put a serious dent on your finances.
If you claim once, it won't make you a high insurance risk but a second claim will set off alarm bells with your insurer.
It is important to have a balance between insuring for small items that you could pay out of pocket and claiming for bigger damage that you can't pay for.
Steps to Take for Canceling your Home Insurance
Homeowners do cancel their home insurance, usually because they have sold their home or they are moving to another insurance company.
However, you need to know some important facts before you cancel your home insurance.
Your insurance company will send you a refund for the unused insurance premium. Some insurers may short rate the home insurance policy, meaning a penalty for not keeping the policy. Don't be deterred, however, because you can find a home insurance quote that gives you substantial savings.  You can check with your insurer about short rate penalty amounts and refund of unused premiums before making it official.
If you are switching insurers because of a difference in your policy's premium, a cancellation fee or penalty may still be worth it. However, should the penalty be more than 10% of the savings you get by changing insurers, you can put it off until your renewal date.
Have new home insurance coverage before canceling your old policy. Always get a quote and examine the new policy carefully to ensure you are getting a better insurance deal.
Don't lose coverage for your belongings during the transition period
Put the cancellation request in Writing
If you have ascertained that cancelling your home insurance works to your best advantage, you should mail or fax a letter to your insurance provider.
You must include all pertinent information including:
Your Name
Your Policy number
Address of Insured Residence
Your Contact number
Desired Date of Cancellation
You should also make a statement regarding refund of your unused premiums.
If it is time for renewal of your home insurance, you can cancel your home insurance policy without any penalty.
Need to compare home insurance? Request for free home insurance quotes (up to 3) with our short online form.
Shop around for better home insurance deals online
Insurance companies know you could decide to switch insurers and they can't penalize you for it. Loyalty to an insurance company won't get you far if your insurance rates keep rising.
Most insurance companies send renewal documents weeks before renewal date which gives you enough time to look for a quote to compare.
Making a change in your home insurance is simpler than canceling midterm and paying penalties. You can always switch to a new insurance company, especially during the renewal period.
Do you research first and study your best options. Just make sure you are comparing apples to apples.
Renewing your home insurance is important. You could be wasting a lot of money if you just fall into the renewal trap and not review your current coverage.
Should you shop with an insurance agent, insurance broker or direct insurer?
Get Your Home Insurance Quote to Save on Premiums
Obtaining a free home insurance quote online is the best way to save on insurance premiums.
When you fill-out our short online form, you will receive your quote from one of our partners, who are all insurance brokers and insurers.
Take the time to review coverage and prices to be able to be sure what is the most affordable home insurance policy.
Don't just renew; take the time to assess your needs, and compare home insurances online with the help of a professional.