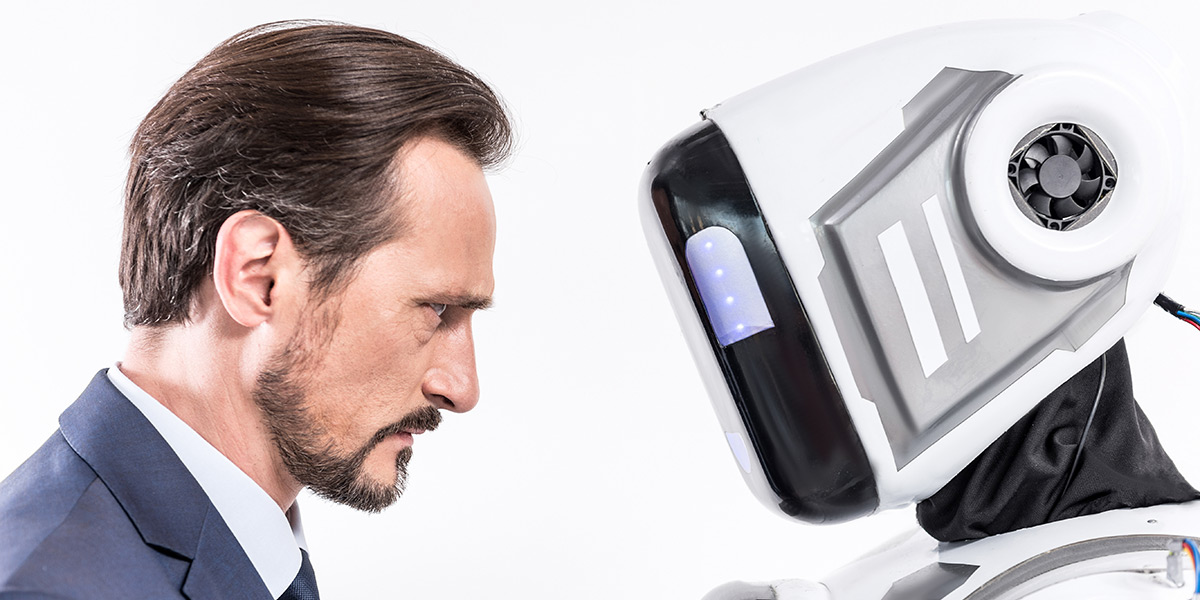 WHY SHOULD YOU SPEAK TO AN EXPERT AND NOT BUY DIRECTLY?
In terms of life insurance, nearly one third (72 %) of Quebec's population indicated a preference for getting information from certified experts to the detriment of :
Agents working in telemarketing (1 % of respondents)
Robots with artificial intelligence (2 % of respondents)
Everybody receives a telephone call from the notorious automated system. Who wants to hear the monotonous voice of a machine delivering lines to our ears?
On the other hand, who wants to speak to a talkative agent who speaks so fast and does not allow you to say one word. It is torture!
While Bill 141 is being debated by parliamentarians, being one of the most important concerns of for the protection of policyholders, a recent survey (refer to statistics above) demonstrates the intricacies of the field of insurance and the desire of Quebecers to be guided in their efforts to arrive at the best choice in this matter.
A recent Léger survey conducted by the CSF (Chambre de la sécurité financière) and the ChAD (Chambre de l'assurance des dommages) Source reveal that the average Quebecer is embarrassed to ask about trivial details of his insurance policy and does not often think about changing the terms or conditions to adapt to his individual situation or changes.
A sample of 1035 residents of Quebec Province aged 18 years and above participated in this online survey. They speak English and French.
In summary, this survey reveals that nearly half of Quebecers surveyed (47%) are not aware of the exclusions in their insurance contract. In terms of life insurance, 80% of respondents disclosed that they did not read their policy or read only a small part of it.
Don't buy life insurance without understanding how it works!
Receive a FREE QUOTE from our life insurance partners.
Feel free to fill out the form on this page. You will be contacted shortly by one of our partners with a life insurance offer tailored to your criteria, free of charge.
Our partners are all insurance brokers and insurers.  
This does NOT COMMIT YOU TO ANYTHING !
Quebecers want explanations from a professional and not an automated system
Nowadays, consumers carry the heavy burden of knowing the many possible life insurance products available in the market.
For instance, about 20% of Quebecers are unaware that basic home insurance does not cover sewer back-up.
Thus, a consumer affected by a sewer back-up who thought he was covered by his home insurance will suddenly find himself in a precarious situation.
As for life insurance, a large majority (76 %) of Quebecers are unaware that chronic headaches can undermine their coverage. Another disturbing statistic, the fact that 80% of people surveyed confirm that they have not read their insurance policy in full or read only part of it.
A consumer need not depend on his own understanding of his coverage because a good understanding of the exclusions of his contact and its impacts is very important and can be a daunting task. That's why certified insurance brokers need to do this work so that nothing is left to chance and they can guide their clients in buying the insurance policies that are right for them.
Regarding Bill 141, if it does not undergo changes, the door to buying insurance policies from the internet will be wide open for consumers. It foregoes the involvement of a certified insurance broker as well as his expert guidance which is imperative in finding the best insurance coverage for his client.
THE FUNCTIONS OF A LIFE INSURANCE BROKER
At present, a life insurance broker or agent is mandated to ensue that with each renewal, a client obtains a policy that corresponds to his needs.
Bill 141, for its part, suggests that the responsibility for verifying that the needs of the insured are satisfied by a policy renewal where only the rates are increasing is no longer the insurance broker's responsibility but that of the consumer.
This scenario poses a possible danger. In effect, if the adoption of Bill 141 pushes through, the same survey shows that around 66 % of Quebecers will be poorly or under insured.
Why does the field of insurance need counseling?
The government has deliberately established in Quebec a professional system to protect the public from activities which may be prejudicial to the integrity of these individuals who employ the same specialists conducting their activities, in terms of heritage, psychological, and physical aspects.
Any business in which an information gap between a certified expert and an uninitiated consumer exists requires rigorous counseling.
It has been 20 years since a legislator, aware that damage insurance did not generate much reading or understanding, concluded that individuals offering such products will benefit from supervision from ChAD and acquire a certification from the Financial Services Bureau ( the Autorité des marchés financiers (AMF) incorporated in 2004).
Thus, a consumer is assured by the counsel of a trained specialist who is accountable for his actions and respects a universal code of ethics.
HOW DOES THE CURRENT FRAMEWORK FOR LIFE INSURANCE WORK?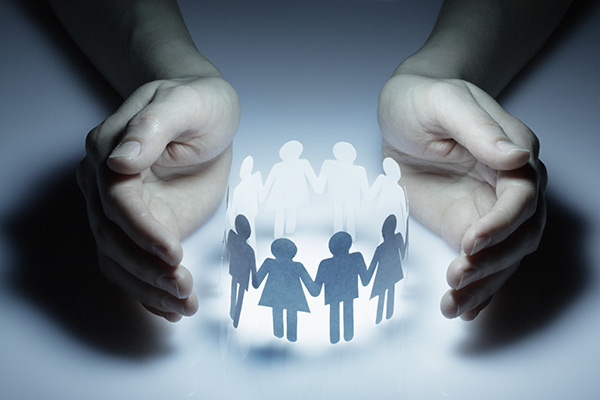 Currently, the regulatory system consists of leading organizations (ex.ChAD) specialized in self-regulation and are public in nature which has the power of constraint and evaluation (AMF).
ChAD is a quasi-professional organization that certifies that the highest professional standards are met with respect to the activities of specialists who work with victims of disasters or insurance brokers (damages) or agents who guide and give advice to their policyholders.
Public confidence in the industry is thus maintained by the ChAD. It fulfills its mission to the public (its protection) by monitoring these professionals.
Buy your life insurance directly online: A very bad idea!
On the topic that many Quebecers affirmed regarding their desire to shop for their insurance online, experts from CSF are unequivocal. They claim that there is no need to take advantage of less protection from the internet compared to a consultation with a specialist providing guaranteed recommendations. They therefore state that the consumer counseling stage is advisable, regardless of the platform utilized.
Hence, adequate solutions for everyone must be identified in order to protect the public. Therefore, it is very important that a certified intermediary be available to do his job on the internet as well.  Every consumer should take advantage of the same level of security and recommendations.
Bill PL141 empowers consumers to make good insurance decisions on their own, but the premise has not undergone verification. The CSF and the ChAd have also conducted a survey to gauge the level of knowledge of Quebecers in this matter. The results of the survey revealed that the majority of participants, those who don't understand well some of the clauses in the insurance policy, would become victims should the new law be passed and that, in short, Quebecers have a strong preference for professional assistance to make advantageous choices.
CONSEQUENCES OF NOT UNDERSTANDING YOUR LIFE INSURANCE!
In 2014, residents of the United Kingdom experienced a desperate situation concerning the subject (they advocated more online insurance sales).
When floods swept through the region, many policyholders who bought their insurance online discovered that they were not covered for this type of disaster. Fortunately, their laws changed soon after.
Similarly, consumers in France must now fill out a questionnaire, an option that consumers highly approve.
This means that the insured must provide accurate information to the insurer through questions presented to him. He bears no responsibility (the insured) on any element that is not specified in the questionnaire.
The consumer is thus relieved of many obligations and the insurance company cannot use it against him and decline compensation on the basis of incomplete responses to a question that is not precise enough.
A lesson to be learned?
Several regulations to protect consumers exist in other countries which the Quebec government can learn and benefit from.
These can prevent denial of coverage, the unnecessary purchase of insurance products or underinsurance, as well as provide protection to consumers from clauses they don't know of.
Lawmakers should take into consideration potentially adverse consequences to the public as well as the complexity of the product before transferring actual responsibility into the hands of consumers.
One thing remains certain – that a certified and trained professional must continue to assist consumers and play the role of their protector.
The ChAD can only reiterate the importance of revising and creating a more modern framework for the finance sector. However, since property and casualty insurance affect all Quebecers and their legacy, this change must be made for the interest of the public and for their benefit.