75,000 HIV-POSITIVE CANADIANS ARE WAITING FOR THE ANSWER
Nearly 20 years ago, the Canadian Life and Health Insurance Association (CLHIA) would have been hard-pressed to find a single insurer who would be willing to give coverage to an HIV-positive individual.
According to the CLHIA, it is important to be flexible when categorizing the risks as well as when establishing the rates in order to make life insurance accessible to as many people as possible.
CLHIA admits that the subject of disability remains as a gray area for many life and health insurance companies. She advises her members to examine each case carefully and not issue any theory strictly based on a diagnosis.
However, the Association says that the life insurance industry is always careful when it comes to risk assessment based on current information. As an example, she mentioned the risks of the HIV virus, stating that there have been radical changes over the years, due to advanced medical research. In addition, with respect to AIDS, the fact that the Canadian government provides pension benefits (although less than what is provided by disability insurance) is also taken into account in the evaluation of risks.
A paper on life insurance problems for individuals diagnosed as HIV-positive was written by the HIV-AIDS Legal Clinic of Ontario (HALCO).
Fortunately, risk assessment has opened the door wide for people with HIV to obtain life insurance coverage.
By contacting a life insurance professional, you will be able to find insurance for yourself and your family, despite being diagnosed with HIV.
Get a FREE quote for a life insurance policy.

YOUR HEALTH IS NOT AN OBSTACLE !
See what options are available to you, FREE OF CHARGE!
On this page is a short form that you can fill out in less than 2 minutes!
Your request will be sent to one of our partners (they are all insurers and insurance brokers.)
They are all professionals, determined to help you. Receive quickly an offer tailored on your needs.
This quote comes with NO OBLIGATION and the use of this form is absolutely FREE !
Finally, there is hope for life insurance for HIV-positive individuals!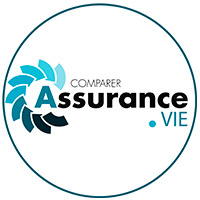 There has been tremendous development regarding the HIV disease including its death rate and the chances of living a long life for HIV positive patients. This has given Quebec insurers the impetus to consider the HIV disease under a different light and not just based on the risk factors related to the virus.
The discoveries in recent years have significantly improved the ability of the industry to utilize realistic and non-conventional risk assessment techniques to offer a more flexible and personalized coverage.
TO WHOM IS LIFE INSURANCE FOR AIDS DESIGNED FOR?

Life insurance for persons living with HIV is designed for HIV-positive Quebecers between the ages of 30 to 65 years old. There are eligibility criteria and coverage can be up to a maximum of $2,000,000.
Which insurer was the first to offer life insurance for people living with AIDS?
Manulife was the first insurance company to offer a life insurance policy for diabetics. They have followed this path ever since and now offers life insurance products for persons with AIDS in Canada.
Thanks to the hard work of John Hancock and his team at the Research and Innovation Department, they were able to come up with these types of protection that are more flexible than before.
The upheaval in the risk assessment methods has led Manulife to revisit its eligibility issue and accept clients with HIV/AIDS who wish to purchase life insurance.
Search for life insurance for persons with AIDS with our network of partners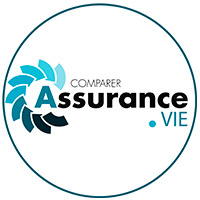 Because science is constantly evolving and the death rate for diseases also change due to breakthroughs in research and treatment of diseases, the field of life insurance is perpetually in motion.
For this reason, we created this online tool. « Compare Insurances Online » is an accessible platform for all, allowing you to connect with one of our insurance partners (all insurance brokers and insurers) in the province of Quebec. Our partners can compare offers from over 20 insurers.
Our partner will search for you a proposal based on your profile.
This form is offered to you, FREE OF CHARGE, and you can use it WITHOUT OBLIGATION.