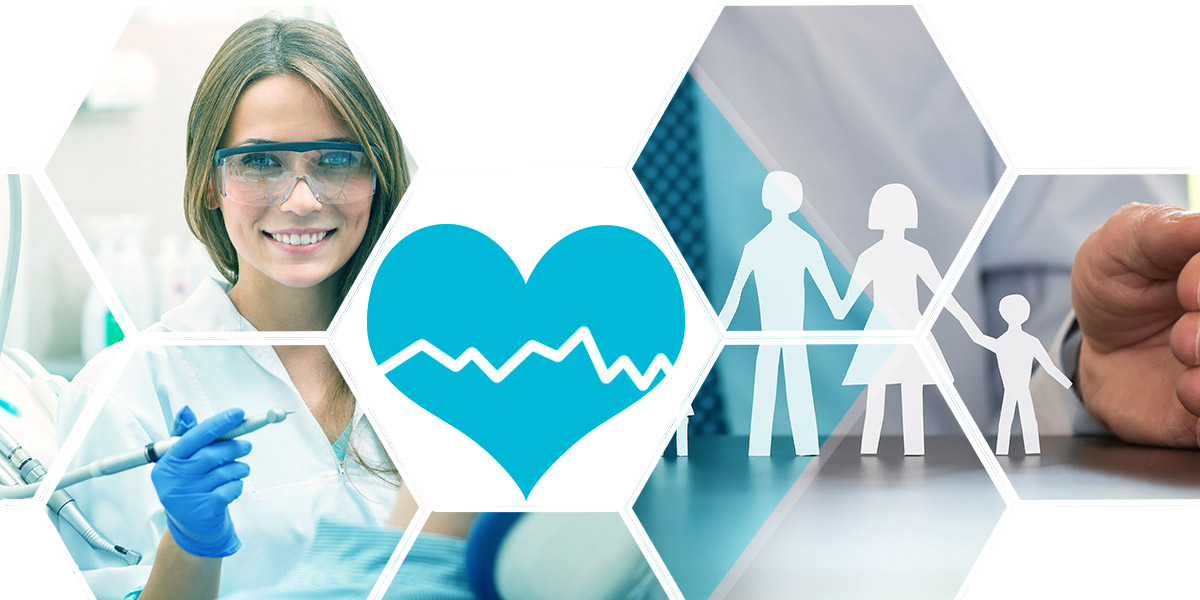 MAKE GOOD DECISIONS AND LIMIT THE RISKS
Everyone would like to have the best knowledge, especially in the field of life insurance.
Many dentists ask this question: « How can I save money for my family and be free of debts at the same time? »
It takes good financial planning, a cool head, and of course, the advice of the right professional for your financial situation.
To prepare a solid financial plan, there are a number of factors to consider:
Your debts,
Your tax rate,
the value of your legacy,
the fees associated with your investments,
the type of insurance that will protect your home,
etc.
The best advice that can be given to you in a market that is constantly fluctuating is not to plan your estate impulsively.
Emotion will often play a role for many people when it comes to their family and the transfer of their legacy.
To begin, know that there are many types of life insurance in Quebec that are tailored to the needs of dentists, mainly:
100-year term life insurance
Life insurance
Permanent life insurance (with cash surrender value)
Universal life insurance
After consulting an insurance expert (an insurance broker, a financial security advisor or financial planner), you will know the solution that suits you the most.
In this article, you will learn more about the 4 types of life insurance mentioned above. However, your needs may require a variation of these options or an entirely different approach.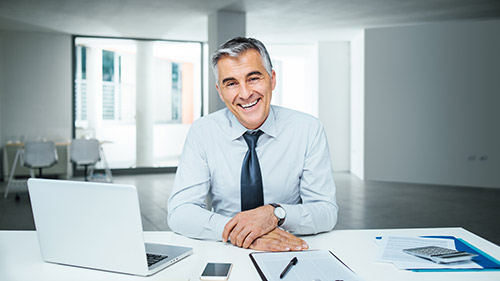 A NETWORK OF PARTNERS AT YOUR SERVICE
We recommend that you fill out the short form on this page for specialized assistance.
You will be connected to one of our broker partners from your area.
He will evaluate your needs in life insurance and make you a proposal.
Soon, a quote will be revealed to you.
To go directly to the form, click the box below:
This service is without any OBLIGATION.
Plan your estate with life insurance: options for dentists
Dentists have many reasons to take out life insurance.
It is important to consider your goals when selecting the ideal life insurance such as:
Compliance with the obligations of the sale or buyback of shares
Protection of your loved ones by replacing the necessary cash flow in the event of your unexpected death.
The ability to leave a tax-free legacy to your heirs or to a good cause.
The financing of taxes and other debts so it is not left to your heirs.
Why do so many dentists turn to this protection?
The benefits of life insurance are numerous and remarkable, including:
The speed of payments of the face amount
Since the beneficiaries' names appear in the life insurance contract, the estate does not lose any time and the death benefits are paid promptly.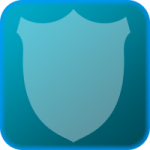 Protection of your dental office
In the event of your death or that of one of your associates, a permanent life insurance policy chosen for the buyback of shares (repurchase agreement) helps bereaved members and beneficiaries to avoid clashes between them since everything has been planned.
As the sole owner of a dental office, the death benefit received could guarantee a continuation of the operation of the office until a partner or a family members takes over or the clinic is sold to a buyer.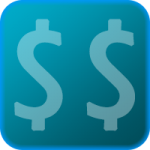 The security of your investment as an entrepreneur
Your beneficiaries benefit from your estate or part of it because of life insurance obtained for this purpose.
Let's delve into these popular options for dentists in Quebec.
Term life insurance: a brief overview
Essentially, term life insurance means that you are only covered for a certain period of time which could be from 10 years to 100 years. This fixed term determines the cost of your premiums although the renewal is not guaranteed.
At the end of this period, if you decide not to renew, your term life insurance is gone forever.
Check the tables in the following sections to know more about term life insurance.
What is permanent life and universal life insurance?
If you are looking for an efficient way to reduce your taxes and the costs associated with the transfer of your assets (to your beneficiaries), permanent life insurance is the solution.
You can choose between universal life insurance or whole life insurance.
An investment option and whole life protection are incorporated in your insurance with the aim of increasing your savings (tax-free).
Thus, upon your death, your designated beneficiaries will receive the net amount, counting the value of your investments and your death benefits.
We will go into more detail about these 2 types of permanent life insurance below.
SHOP FOR LIFE INSURANCE CONVENIENTLY!
One of our partners will find a SOLUTION for you
An effective method for dentists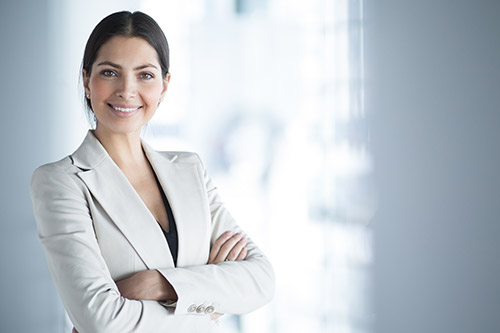 Are you a dentist looking for the right life insurance solution?
One of our partners (all insurance brokers and insurers) located in the province of Quebec will quickly find the most advantageous proposal at his disposal when you use the form on this page!
Fill out the form to receive this proposal!
THIS IS WITHOUT ANY OBLIGATION ON YOUR PART!
Compare the benefits of 4 types of life insurance
See in a simplified way the benefits of subscribing to one or the other insurance for a dentist.
There are no bad products. However, one of them may be of greater interest to you.
THE BENEFITS OF EVERY LIFE INSURANCE
Term life insurance (100 years)
Term life insurance
Permanent life insurance
Universal life insurance
No renewal
X
 
X
X
Fixed policy
X
X
X
 
Growth of tax-deferred savings
 
 
X
X
Cash surrender value
 
 
X
X
Investment options
 
 
 
X
Coverage that does not increase
X
X
 
 
Flexible insurance premiums based on your investment
 
 
 
X
Let's look further at each of these products and discover their distinctive features.
Learn more about term life, permanent life, and universal life insurance
These details will help you understand more the various types of coverage available to dentists.
FEATURES OF EACH TYPE OF LIFE INSURANCE

100 YEAR TERM LIFE INSURANCE

For approximately $40 a month, get 100 years life insurance coverage with term life insurance with basic protection.

The costs differ based on:

If you are male or female
Your age at the time you sign your life insurance contract
If you smoke

Generally, the amount of insurance (minimum) is $25,000.

It can be obtained without a medical examination, depending on your insurer. Some insurers may require it.

However, without a medical examination, the insurance company may demand higher premiums.

Term life insurance can be converted into other types of life insurance unless it originates from group insurance.

Your premiums will never increase.

Maximum insured amount: Insurers usually offer $250,000 up to a maximum of $5 million.

A type of insurance that everyone can buy at reasonable costs.

The higher the amount of insurance you choose, the more you save. Thus, protection for 50 years will not cost twice as much as protection for 25 years.

It offers benefits if you develop a critical illness. You will receive during your lifetime cash benefits equal to 50% of your insurance amount if within 2 years you are diagnosed with a critical illness with only a year to live.

You get lifetime protection. If you reach 100 years of age, your premiums cease.

The possibility of a money-back guarantee within 30 days. This guarantee is offered by many insurers. If your term life insurance (100 years) is not satisfactory, this guarantee is in effect for 30 days and the premiums paid are returned to you.

Age required to subscribe: From 0 to 75 years. Some insurers offer up to 80 years.

*The price is subject to change at any time and was obtained with an online calculator in 2018.

TERM LIFE INSURANCE

The name says it all. This insurance covers only a specific period of your life. It costs almost nothing while providing you with significant protection.

This life insurance type does not have a catch, contrary to what some people think. It can give you peace of mind for a period of time when there is financial instability and you determine from the outset when it should end.

Term life protection is available in various terms from 1 to 20 years, generally.

Many financial experts will recommend this insurance for 10 or 20 years. They recommend this insurance during a time when financial obligations are at their peak and to review your needs thereafter.

Often, budgetary considerations change over time, for example, after the mortgage is paid or when children leave the nest, or when you have contributed enough to your savings such as the TFSA or the RRSP, etc.

Thus, you can renew your life insurance based on your changing circumstances.

Let's look at it from another point of view. Some specialists regard term life insurance as an excellent product but recommend a strict review of your needs before doing so.

If you have accumulated a significant amount of assets, supporting a family member with a handicap, or a loss of autonomy, consider subscribing to a permanent life insurance instead.

This will make it easier for your estate to pay the appropriate taxes (against the capital).

Of course, like everything else, the product that you choose must be aligned with the needs of your family and your financial capacity. If you are still uncertain as to the type of life insurance that you should buy, here are some reasons why people opt for term life insurance.

In case of death, it serves to:

Provide funds for your children's education
Keep a business going in case of a fatal accident
Support the family financially for household expenses for a certain period of time
Pay off the mortgage
Take care of estate fees and mortuary costs
Repay accumulated debt over time (credit line, student loans, new car…)

The only downside of term life insurance: an increase in premiums if you wish to renew your coverage.

Indeed, your increasing age coupled with your medical condition will be considered. Your new health status can cause an increase in your premium.

PERMANENT LIFE INSURANCE

Perpetual, permanent life insurance provides lifetime protection. It does not require renewal, unlike term life insurance. The main advantage is that premiums remain the same (no increase).

In general, your premiums are more expensive at first, followed by a decline as the years go by unlike in term life insurance.

Upon your death, a tax-free benefit is given to your beneficiaries.

This important amount, depending on your decision, can be used to bequeath funds to your heirs, or to a charitable cause that is close to your heart, cover funeral expenses, or pay off your debts.

Cash surrender value is customary to permanent life insurance.

Thus, you accumulate an amount for retirement over time which can be partially or fully withdrawn based on your needs.

A complete withdrawal of your funds will nullify your insurance contract.

Consider buying permanent life insurance for the following reasons:

You want to leave benefits to a beneficiary in need (lack of autonomy, for example).
You have a business of great value, with real estate assets, have non-insurable individuals, or high level of debts.
You want to bequeath to your grandchildren, children, or family members a decent amount.
 You want to invest (in some way) in your insurance so that your beneficiaries will not be burdened by taxes if your TFSP or RRSP has been maximized.
You want to avoid the risk of increasing premiums (during the renewal of your policy) by opting for fixed premiums throughout your life.
You prefer the security of not considering your health status with each renewal by being insurable from the outset.

However, permanent life insurance is not worth it if:

You don't have a mortgage or debts
You do not contribute anything annually to your TFSA or RRSP.
You have little or no need for the insured amount.
You cannot afford the monthly premiums.

If you are interested in saving money, your permanent life insurance can take the form of universal life insurance.

You can also select permanent life insurance with a limited payment option fif you wish to stop paying after a number of years.

The choices to stop payment are 10, 15, 20, or 100 years. This option is not available with all insurers. Verify with your insurance broker if the insurer offers it.

UNIVERSAL LIFE INSURANCE

Universal life insurance and its price depends on the coverage and the options you choose. This insurance product covers all the benefits of permanent life insurance (as stated above) with additional savings.

The savings component is the main advantage of universal life insurance.

Determine the amount you want to save and choose the options desired.

Some investment options change over time, depending on the insurer.

Your premiums may vary (your agreement will determine this) either by staying level or increasing as time passes.

Additional protections are available:

Salary insurance with a component to replace your income (if disabled)
Insurance if there is an accidental fracture
Insurance to protect children
Insurance for death and accidental dismemberment
Insurance that includes a health component (critical illness insurance, long-term care insurance or other insurance types related to health)

The savings component makes it possible to invest. Thus, if you pay more than your premiums, the funds in your account will grow, tax-free.

You can expect from your universal life insurance dividends or returns from the stock market.

However, act prudently with stocks.

Several lending institutions in Quebec are promoting participating life insurance and declare that dividends earned can be used to pay for the premiums for life.

Unfortunately, nothing is less guaranteed.

The stock market is always a risk and it can bring you profits or losses.

If you are unlucky, and it does not work in your favor, your investment can decrease in value and your premiums increase or your contract spread over many more years.

Under all circumstances, always be prudent and choose your investments wisely.

Leave it to a professional to lend you a hand

Of course, all life insurance policies have their weaknesses and strengths for dentists.

The qualified partners of « Compare Insurances Online » are insurance brokers and insurers who wish to assist in your search for life insurance that is tailored to your needs.

One offer, whether term life, universal life or permanent life insurance, will be sent to you.

Fill out the form to contact one of these partners.

Click on the link in the yellow box to access the form!
There are other ways to protect your future. What happens in case of disability?
Dentists, there are more options aside from life insurance: disability insurance
Dentist, consider taking out a salary or disability insurance (same product under different names)  because this option pays a monthly sum to replace your regular income.
In addition, if you suffer from a partial or total disability and hampers your ability to exercise your profession (post-disability functions, the usual occupation gives you the option to receive disability benefits, even if you have other paid employment.
If total disability continues after the waiting period, (if it happens before your 65th birthday), you can get a waiver of premiums if disability still affects you and hinders your work.
You will also get a refund of premiums paid during the waiting period.
In the case of dentists, disability insurance is critical to ease financial stress in case of lost income due to disability.
Special coverage is provided with disability insurance if you suffer from a disability for 30 days or more during a period of disfigurement or donation ( organ grafting) from one part of your anatomy to someone else. You need to have subscribed to the insurance policy at least six months prior to the procedure and must have satisfied the waiting period.
Protect your retirement
Sometimes, it is possible to choose an option such as retirement protection, which provides a contribution of $500 to $1000 monthly (depending on your annual income) in an account for a period of total disability for retirement. You can put money aside for retirement and if total disability occurs (you have not contributed to a savings plan such as TFSA or RRSP) to prepare for such an eventuality.
The importance of a dentist planning his estate: a matter of choice
It is up to you, as a dentist, to choose the best and most convenient insurance.
Are you going to put in place your legacy or your future retirement? These are 2 very important options.
To make the best choice, there is nothing better than an professional in the field of life insurance, to guide you!
Simply fill out the short form on this page to get assistance from one of our partners (they are all insurers and insurance brokers) ! HE WILL REVEAL TO YOU A LIFE INSURANCE SOLUTION!
THERE IS NO OBLIGATION ON YOUR PART!