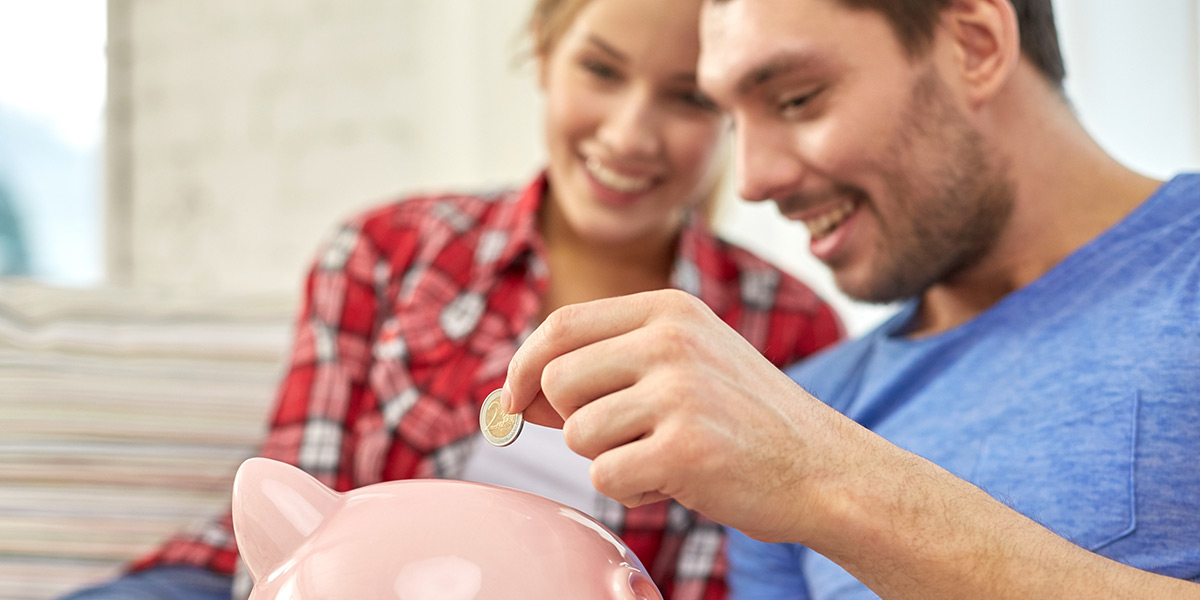 IS IT REALLY POSSIBLE TO SAVE WITH A LIFE INSURANCE PRODUCT?
Despite its name and contrary to what some people believe, universal life insurance is not really for everyone.
Why? This is what you will find out by reading on.
Brokers will generally recommend this product only in very specific circumstances. This product allows you to accumulate savings while giving you insurance protection for a lifetime.
Understanding universal life insurance
In fact, universal life insurance includes both permanent life insurance and an investment savings product.
However, the cost of this insurance product is much more expensive than permanent life insurance. The benefits of this life insurance product is for the beneficiaries you have designated. The savings and investment portion is a great way to shield your income from taxes. The additional money from your premium is invested in a capitalization fund.
It is also possible to add supplementary protection such as disability insurance, dismemberment, or accident.
UNIVERSAL LIFE INSURANCE IN BRIEF
Universal life insurance is almost a permanent life insurance with a savings component. To do this, you only need to pay more than the amount of your premium and that's it. Thus, this amount also shields you from taxes.
Read our article about permanent life insurance in Quebec.
For whom is universal life insurance in Quebec?
Are you wondering if universal life insurance is right for you?
The ideal candidate for universal life insurance is someone who:
Is in good financial health and has money to invest;
Wants to leave a large amount as an inheritance;
Has already contributed the maximum amount allowed for an RRSP, TFSA, and RESP ;
Has few or no debt.
The vast majority of insurers offer universal life insurance. Unfortunately, they don't provide their prices online. Therefore, it is necessary to call each company to know their rates so as to make an informed choice. This step can be time-consuming and the information you obtain may be limited.
With « compareinsurancesonline.ca », you can save yourself from frustration by letting our professional partners (insurance brokers and insurers) do the work for you and find you the best offer in the market.
Compare +20 life insurance companies !
YOUR QUOTE IS FREE!
This is a service that requires absolutely NO COMMITMENT  from your part!
Universal life insurance: the ideal solution for investing in Quebec?
Of course, not everyone would be interested in taking out a universal life insurance policy.
With that being said, it is a great way for policyholders with the right profile to significantly reduce the time it takes to pay off their life insurance, even as they are creating savings for later.
Let's unravel the mystery of this life insurance that is too often pointed out.
This insurance product offers policyholders the flexibility to make changes based on their objectives and the market.
A CONCRETE EXAMPLE OF UNIVERSAL LIFE INSURANCE*

(fictional case)

Name:
Simone Goulet
Age:
45 years old
Smoker :
No
RRSP:
Maximum Contribution
TFSA:
Maximum Contribution
CASE DETAILS:

Ms. Goulet has been offered a certain amount of money, but her budget requires flexibility.

She must also look for life insurance because her term life insurance coverage is coming to an end. She wants to protect her son from any repercussions in case she suddenly dies while being free to use her savings.

Simone mentioned to her broker 4 important points that concern her. She wants:

To provide an inheritance to her son;
Build her estate while protecting it from taxes ;
Subscribe to a permanent life insurance without having to pay for it until the end of her life;
Effectively diversify her investments.

What do you think her broker will recommend?

HERE IS THE ANSWER:

Universal life insurance will meet all of the above needs.

It offers a temporary cost structure with annual renewal (TRA) that will allow Simone to have access to certain tax benefits. Thus, the sum paid during the first few years of the contract may be used to cover the cost of her insurance later on. Since the cost of the premiums will be rather low at the start of the contract, she will be able to enjoy financial benefits from the amounts paid into the capitalization fund. As long as they are held in her policy, the accumulated interest earned on the chosen investment options are tax-free and can be used to pay for her contributions.

Even though universal life insurance can give Ms. Goulet both life insurance and an investment product just as she wishes, she is still unsure about the money she has been offered. Should she invest in her universal life insurance in order to reduce the period that she would have to pay for her premiums?

By choosing to pay her premiums in 10 equal installments with a temporary annual renewal rate, she will enjoy more flexibility which is an advantage if she wants to avoid paying premiums for a certain period of time or possibly withdraw her investments.

In addition, the cost for the total duration of the contract will be much lower with the system of 10 equal payments compared to other payment options.

The interest on the investments chosen by Ms. Goulet will also increase the value of her account which can be accessed at the time of her retirement.

In the event that she chooses to make uniform payments. She would be able to place the difference in the amount on her investments. By investing in a taxable investment product, Simone would not benefit from the same growth rate that she would otherwise obtain if she had chosen 10 equal monthly payments.

Ms. Goulet has other options to choose from in order to subscribe to universal life insurance to enjoy lifetime coverage which is an effective way for financing her insurance policy while guaranteeing that the proceeds are tax-free for her son at the time of her death.
To check if universal life insurance is right for you or to obtain a FREE quote, fill out our form now.
Universal life insurance gives you a lot of flexibility to manage your future wealth
Quebecers can take advantage of the wide flexibility provided by universal life insurance more than they know.
There are numerous choices offered by universal life insurance and great flexibility allows the insured to manage his contract and make changes based on his changing needs.
Paying an additional amount allows you to benefit from a diverse number of investment options available and also increases the value of the policy and protection for your hard-earned savings.
You can add additional coverage to your universal life insurance such as:
Insurance for accidental fracture ;
Death or dismemberment ;
Insurance to protect your children ;
Health insurance (critical illness, long-term care, or others) ;
Salary insurance.
In short, with universal life insurance, you benefit from the advantages of a permanent life insurance with a savings component. Simply by investing in your life insurance a higher amount than your regular premium, you can save without fear of being taxed.
Ask for the help of an expert to guide you with your investments in your universal life insurance.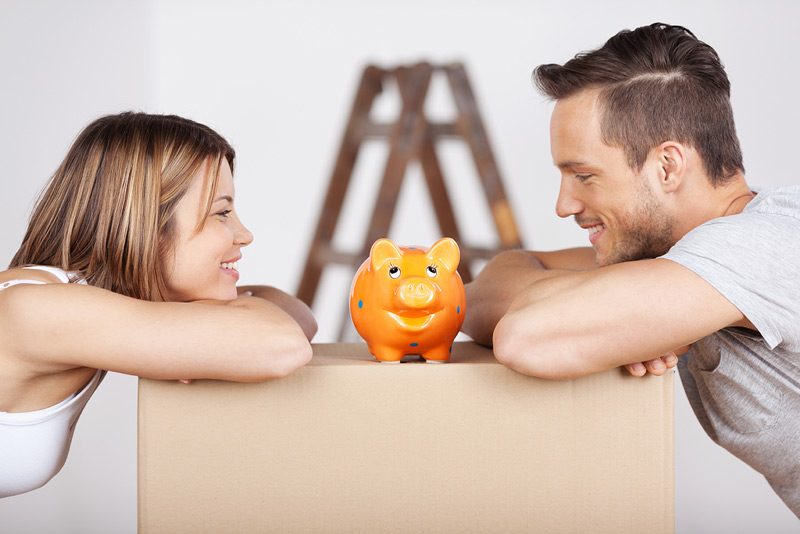 A better understanding of universal life insurance due to its strengths
This product is designed to allow Quebecers to monitor the details of their insurance and related investments. All elements are disclosed to the insured: administrative fees, taxes, income, and cost of premiums. The payments are defined at the time of the signing of the contract, as well as the choices in terms of investments.
This is an excellent choice of insurance for those who wish to actively participate in the management of their contract, for those who desire to personally plan their investment and take advantage of more flexibility.
Guarantees offered by universal life insurance:

Options guaranteed for the cost of insurance release;
Insurance cost options with limited premiums with guaranteed cash value ;
A guaranteed monthly rate of the cost of insurance;
A guaranteed rate of return on certain types of investments such as GICs (accounts with guaranteed interest).
Since universal life insurance offers a lot of flexibility, including the amount of the premiums paid, it is imperative for the insured to make sure of the value of the policy, the interest generated, and that the payments made can effectively cover the full cost for the year of the insurance contract.
Of course, with greater flexibility and choice comes increased risks, but there are also some advantages:

The choice of investment options are appropriate for the level of risk that the client feels comfortable with;
The adjustment of payments to the income as long as the minimum amount is paid.
Shop for your universal life insurance just like any other product!
This article of « compareinsurancesonline.ca » was designed to give you the basics you need to make an informed decision about your future investments and projects.
There is a lot of prejudice surrounding universal life insurance, particularly when it comes to young individuals and in perfect health. You should know that there is no minimum age to start planning your financial security.
Your dreams are in your hands; don't wait to take advantage of subscribing to universal life insurance.
You will accomplish your financial goals much faster if you start saving money now.
In less than two minutes, you can complete the form on this page. One of our partners (all insurers and insurance brokers) will soon make you an offer that you can accept or refuse.
We wish you nothing but success in your future projects!