DO YOU HAVE AN INHERITANCE FOR A SUM OF MONEY THAT YOU DIDN'T KNOW ABOUT?
It is often the case that the heirs are not even aware of the existence of a deceased person's life insurance. So, the amount of insurance is never claimed.
What happens in Quebec regarding these cases? What happens to the benefits and how does one confirm their existence?
Will you benefit from the deceased person's legacy if you didn't know of your appointment as a beneficiary?
A FREE TOOL FOR ALL USERS!

« Compare Insurances Online », this valuable tool to help you find life insurance, allows you, using a simple and concise form, to take advantage of the free services of insurance brokers (our partners) who specialize in Quebec!
Your request for a quote will generate 1 solution based on your criteria!
Save money now and receive your quote!
It requires no commitment from your part!1232
SEARCHING FOR UNCLAIMED LIFE INSURANCE
If you believe that your name is on the list of beneficiaries of a life insurance policy of a deceased loved one, you can check this assumption in several ways.
The deceased person's will could mention the existence of a life insurance policy. Check whether this document contains this detail or not first.
Revenu Québec has on its website a Register of unclaimed property if the deceased did not write a will or did not mention any insurance policy on it.
In addition, if your efforts lead to nothing, the Insurance Ombudsman can help you with his research service.
Unclaimed life insurance in Quebec can, therefore, be found in various ways. Look for one or two and you will discover your missing information.
WHAT HAPPENS TO THE LOST BENEFITS? 

Will you lose your inheritance?

In Quebec, you can purchase a life insurance policy from no less than 75 licensed insurers. Further, more than 50% of residents own one. In 2013 alone, 180,600 subscriptions to an individual life insurance were taken out for an average insured amount of $252,800.

What exactly are the obligations of the insurer to the beneficiaries?

In Quebec, the Unclaimed Property Act regulates unclaimed life insurance benefits and their fate. Legislator André Boisclair introduced a bill in 1997 regarding these benefits that remained under the ownership of the insurers.

Under this law, when a benefit becomes due (when the insurance company is informed that the holder of the insurance has died or on his 100th birthday), insurers then have 3 years in order to meet with and inform the beneficiary by sending to his last known place of residence a notice after a search.

The benefit, after the 3 years has passed, officially becomes unclaimed. Thus, the insurer must return these funds to the Ministry of Revenue so that it will administer the funds on behalf of the beneficiary.
Tips to policyholders who have life insurance
If you paid for insurance all of your life in order to bequeath a significant sum to your heirs, you probably wouldn't want these benefits to get lost in « the system ».
If you have taken out life insurance, take the initiative to write it in your will so that your heirs have the essential information to enable them to contact your insurer.
You should also inform your beneficiaries of the details of your insurance and where you keep your important documents at home.
3 TIPS FOR FINDING LIFE INSURANCE
Make sure to read these few tips to find the legacy that is yours.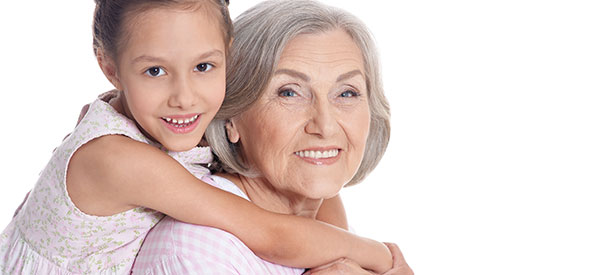 Receive with complete peace of mind the benefits of life insurance:

3 Tips
If the person died abroad or while traveling, check for the existence of a travel insurance policy.
Contact, one by one, the associations or organizations of which the person was a member because they could have offered special life insurance for their members such as professional associations, CAA, chambers of commerce …
Contact the Human Resources Department of the deceased person's last employer to obtain information regarding a possible group life insurance policy for employees.
An excellent tool to save on life insurance !
Do you want to know if you can save on life insurance? It's very simple !
Fill out immediately the short form of « Compare Insurances Online » on this page and you will receive 1 quote for your needs !
Our partner life insurance brokers will respond to your request without delay!
You have NO OBLIGATION!