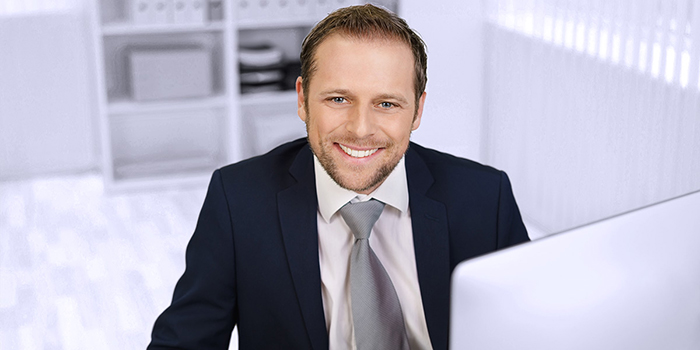 AT THE SERVICE OF THEIR CUSTOMERS, THESE PROFESSIONALS WILL GUIDE YOU WITH EXPERT HANDS!
The person who has the last word in planning your budget should always be you!
However, there are financial security advisors who offer you the tools to help you achieve your dreams, whether it's buying your first home, organizing a trip around the world, or preparing for your early retirement.
If you have ever asked this question : « 
—How do I reach my goals? »
One of your friends or family may have advised you to see a financial security advisor who can tell you what to do and how to save: « 
What is so special about these financial security advisors? You won't get a sudden salary increase. If you had the means to reach your goals, or the time to think about it, why can't you determine the steps to take for your financial future yourself?
We will explain the role of this profession in this article to help you understand the value of a financial security advisor.
The Role of Financial Security Advisor
A certified finance specialist who analyzes the financial status of his clients, who can provide sound advice and offer insurance products (life, salary, mortgage, medical, long-term care, etc.).
Catch them all!
But these professionals are becoming increasingly rare because the profession requires a complete devotion towards their customers.
Consumers are constantly looking for that special person, the financial security advisor, who stands out for his experience, intelligence and honesty.
What are the chances of finding the best financial advisor?
First, a financial security advisor must be conscientious. His suggestions should not only target a type of placement. What you want is an expert who will help you plan every stage of your life while listening to your needs and interests.
Here is a tool to help you find a Financial Security Advisor!
Not only will you find a financial security advisor wanting to establish a long-term relationship with you, you'll finally learn the techniques for planning your life goals.
If your home is still held by a mortgage, it's important to know how to call for help!
Experts can help you become financially solvent and offer you solutions that are not readily available to the average consumer.
Our partners are :
Financial Security Advisors
Brokers in Life Insurance
Insurers
A financial security advisor will take all the time necessary to understand all the subtleties of your current situation, and also those to come.
Fill out the form below to get in touch with a financial advisor.
In addition, this platform is at your disposal.
FREE OF CHARGE and NO OBLIGATION
To understand what a Financial Security Advisor can do for you, keep on reading.
Financial Security Advisors : A difficult  profession but a practical one
All Quebec families have a different approach to financial planning and budgeting. In addition, if it is necessary or useful, they can benefit from the expertise of financial security advisors.
The Investment Funds Institute of Canada has recently released a report on the benefits that an advisor brings to the citizens of this country. One of the findings of this study shows that with the help of a financial security advisor, Canadians have investment portfolios that are 4 times bigger than those individuals without professional assistance.
Unfortunately, since financial security advisors have no succession (since the complexity of the job frightens younger generations),  the number of these professionals is dwindling.
After receiving their certification, beginners lose their illusions and quit the field when they are confronted with the difficulties associated with the work.
The problem is becoming widespread in the field, creating an imbalance between supply and demand.
IMPORTANT STATISTICS TO CONSIDER
Currently, the median age in Quebec is 39 years.
A financial security advisor, on average, is 50 years old.
As for financial security advisors, they are 46 years old on average.
Although schools train (for 3 years) a slew of new financial security advisors, their numbers are decreasing. Many of these disappointed graduates change their minds when they discover what their work really entails.
Benchmark in the exercise of the job requires a lot of knowledge and does not suit everyone. You need to be ready for challenging and hard work.
Many of them do not see the transition from school to work.
Yet teachers do not hide the reality.
At the beginning of the training, they list the qualities of an ideal recruit to ensure the students' personality. The exemplary financial security advisor would therefore be:
A well-trained individual
Aggressive
Positive
Kind
Cheerful
Understanding
Attractive
Competitive
Ambitious and driven
Well-connected and with a strong network
Persevering
Entrepreneurial in spirit
Why is it wise to regularly consult a financial security advisor?
Should you call a financial security advisor?
Absolutely! Why
Because no matter what your age, your job or your interest in investing and planning your finances, you will benefit from the advice of a professional in this field.
WHAT IS THE MAXIMUM YOU CAN GET FROM A FINANCIAL SECURITY ADVISOR?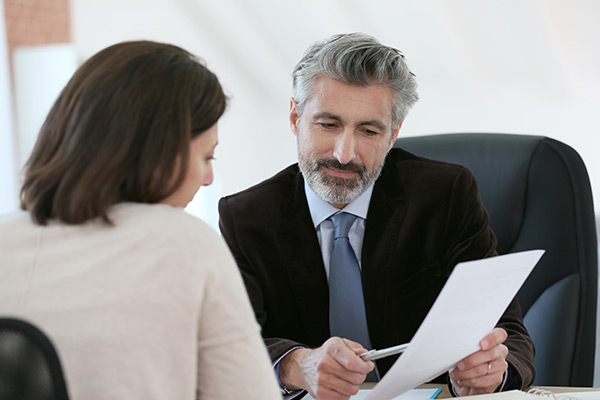 Even if you do not have a fortune to invest, a financial security advisor can give you an overview of the options available to you.
Above all, the most essential step is to discuss your financial goals for the short, medium and long term.
Save to build a house.
Check if you can afford the arrival of a new child.
Do you want to go to Paris? Rome? Singapore?
Put money aside for your children's higher education.
Sail on the Atlantic Ocean.
Prepare well for your retirement.
Protect your investments and your family from life's surprises.
Replace your income if something should happen to you.
Etc.
If you do not have a lot of flexibility with your finances, it is better to be prudent in spending. Also, your budget should anticipate every penny that goes to your savings for the future.
These pennies will play a major role in your life someday!
The Merits of a Financial Security Advisor
Communication is the cornerstone of an excellent advisor. He needs to know the best investment options available to you and how to explain it in the simplest language. Your understanding will always remain his primary goal.
As a result, you will hold the aces, so to speak, and make informed and responsible decisions.
What is the purpose of a financial security program?
A financial security plan will allow clients to clearly visualize their future finances. They will also understand their current financial situation and find ways to achieve these goals in the short and medium term.
This planning service will take into account your family situation, the economic situation, the stability of your company and your life goals.
Do not delay before structuring a strict schedule, whether you are in your twenties or fifties.
Do not delay before structuring a timeline for rigorous financial planning !
Today, more and more Quebecers are turning to financial security advisers to effectively guide them and avoid pitfalls in financial planning.
Recent studies done by Morningstar indicate that people consulting a specialist accumulate 33% more for their retirement funds than others.
Financial Security Advisor : The Tasks
When you approach a financial security advisor, you want him to provide you with sound advice while listening to your problems.
This association can last for many years.
But what should you look for in a personal finance professional?
Here is the list of tasks that a financial security advisor can perform:
He will look for solutions.
He will do his utmost to help his clients achieve their goals.
He will respect his client's budget and financial constraints.
He will develop a network.
He will know how to simplify specialized terminology.
A financial security advisor has several responsibilities, including that of studying the client's portfolio.
After establishing the real needs of his client, he will offer products or services that will improve his situation, such as:
Disability insurance
Term Life Insurance
Permanent Life Insurance
Critical Illness Insurance
Contributions to your RRSP, TFSA
Etc.
IN BRIEF : THE FINANCIAL SECURITY ADVISOR
He has a global vision of the financial situation of his clients and stays abreast of the various products and services in the market.
Finding the best Financial Security Advisor in Quebec
Choosing a financial security advisor is an important step in your financial future. This is a person to whom you will entrust the details of your finances and to whom you will ask crucial advice.
What kind of individual do you want to work with you in the next few years?
What are the particularities you would like to find in him?
Sometimes, it will take you a thorough search of the market to find the professional that will suit you.
Sometimes, you will meet lots of them before choosing the one with whom you will get along the best. The important thing is to come to a good understanding.

Make a list of questions before you start your research.
Preparation for the Initial Interview
Before meeting your financial security advisor for the first time, be ready.
Think of your goals, your financial obligations, and your priorities.
Do not rush directly into the heart of the matter: take the time to discuss, to recognize that your advisor knows how to listen to you.
If you know someone in the financial security advisor's clientele, gather valuable information: strengths and weaknesses, greatest qualities and flaws, and so on.
THE QUALITIES OF THE BEST FINANCIAL SECURITY ADVISOR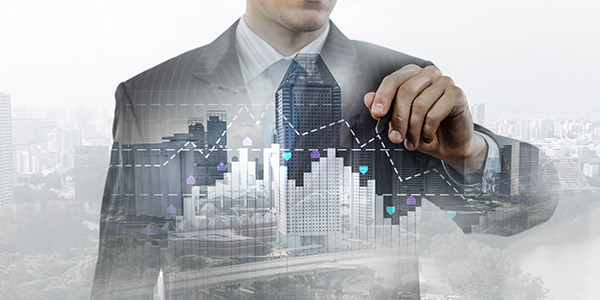 An individual who wants to make a difference.
A passionate person who loves challenges.
A person who listens and looks out for your every need.
A friendly and warm person who knows how to communicate effectively.
An honest and confident person.
An efficient person who wants to see good results above all.
Skills and knowledge come first with a financial security advisor. With a vast knowledge of financial products in Quebec, he can help you more than the professional who only recommends a short list of services that are familiar to him.
Choose your insurance company to find your financial security advisor
In Quebec, many insurance companies hire and train financial security advisors.
Find one of them rapidly bt using our free form.
ADVISORS WHO WORK TO HELP YOU ACHIEVE YOUR FINANCIAL OBJECTIVES
Financial Security Advisor

INDUSTRIAL ALLIANCE

Financial Security Advisor

LA CAPITALE

Financial Security Advisor

SSQ

Financial Security Advisor

INVESTOR
USE OUR FREE FORM!
Our partners can compare prices from more than 20 insurers in Quebec.
You will receive an offer tailored to your needs!
Financial Security Advisor

DESJARDINS

Financial Security Advisor

MANUVIE

Financial Security Advisor

INDEPENDANT

Financial Security Advisor

SUN LIFE
The source of motivation of quality financial security advisors
Here are the main reasons a person chooses the profession of financial security advisor:
Many of them are in this field for the chance to take on challenges like a professional sportsman. Since each case is different, he is constantly improving.

For the chance to specialize in one area. For example, many financial security advisors decide to tackle the health sector.

For the chance to flourish as a person and professionally.

For a salary higher than the average salary in Quebec.

To manage his time.

For the satisfaction of getting involved in improving the financial situation of its clients.

For a stimulating environment that is constantly changing.

To obtain a strengthening and constantly evolving education.

For the satisfaction of a service well done and confirmation from peers.

For the assistance of experts in a network.

For the use of creativity.

In addition, this sector sorely lacks new candidates.
What questions should you ask a financial security advisor at your first meeting?
Clarify your financial goals before going to your first meeting with your financial security advisor.
Since these workers often specialize in a particular sector (such as life insurance or long-term savings), you will soon discover if your interests are well protected.
If, among your financial goals, you want to put a portion of your savings in pooled funds, check that your contact is registered with the MFDA (the Mutual Fund Dealers Association of Canada) and the AMF (Canadian Investment Funds Association). financial markets) if you live in Quebec Province.
TIP : THE FIRST INTERVIEW
Do not miss the simple task of meeting your financial security in person if possible.
Bombard him with questions and inform him of all the peculiarities of your financial situation without concealing anything from him.
When establishing your financial plan, do not forget your long-term goals, such as:
The birth of children
Purchase of a first home.
Purchase of a secondary property or seasonal home (chalet).
Your dream to travel around the world.
Planning your retirement.
To make this first meeting constructive, prepare documentation that demonstrates your assets:
The state of your current investments.
All of your income (including your hobbies that earn you extra money).
An inventory of your possessions (cars, houses, valuables, collections, objects d'art, etc.).
Your financial obligations (student loans, personal loans, mortgage, etc.).
Potential problems envisioned (in your opinion).
This initial meeting signals the beginning of a long collaboration between you and your financial security advisor. Be candid and answer all of his questions honestly.
Do not forget to ask him his opinion on your financial situation: are you on the right track?
This interview will often take a long time, but the best financial security advisors will want to build rapport with their client and to build a good foundation on which to build the relationship.
Do not try to speed up the process for the sole purpose of saving time. You need the advice of a specialist who will thoroughly analyze the state of your finances.
QUESTIONS TO ASK A FINANCIAL SECURITY ADVISOR DURING THE INTERVIEW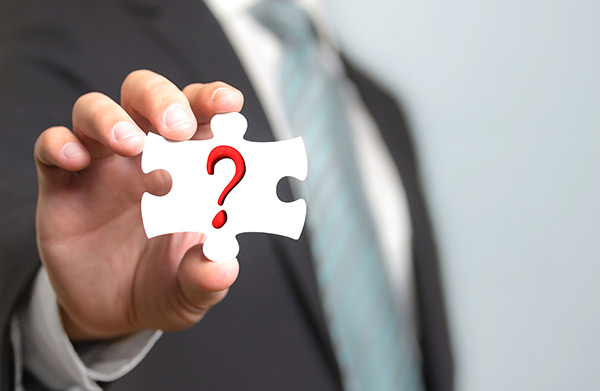 Can you give me your suggestions so that I can reach my life goals?
What are your best qualities?
What certifications do you possess?
What experience do you have in your field?
Can you design a Plan « B » in case your initial plan fails?
How much is your compensation and how do I pay you ?
Will the financial security plan you designed for me provide me with options in case I change my mind later on?
What products and services can you offer me in addition to your advice?
Are there potential conflict of interests if you recommend to me savings products?
How often should this financial program be reviewed to ensure its continuity and relevance?
MAGNIFY YOUR RISK TOLERANCE TO CLARIFY YOUR POSITION !
Following your interview, request that a copy of all your resolutions be provided for future reference.
Since you will provide a lot of personal information to this individual, you want to ensure that you talk to someone who is conscientious and honest.
Why do you need to consult your financial security advisor regularly?
Consider your financial security advisor as a financial coach. This expert will guide you to reach your dreams by effectively structuring your personal finances.
Take good care of your family's finances by skillfully structuring your household budget!
During your meetings, you and your financial security advisor will discover the best ways for you to enjoy life. Through effective communication, you will learn to trust yourself.
Your financial profile needs to be established by setting concrete and achievable goals. Planning all your finances will make every step possible with defined measures and methods.
A SURE METHOD
Everything must be quantified and well organized to achieve your ends. The financial security advisor will ensure that your method follows an optimized model so that you get the most out of your money.
Speak to your advisor on a regular basis to readjust your methodology.
A simple change can completely change your approach, such as:
The birth of a new child.
The purchase of a home or a housing building.
The bottom line is that your needs will change as you get older.
Strategies will change. Your investments will be revised according to the changing needs of your family. Unforeseen events will downgrade some of your long-term goals, such as:
Disability
Death of a family member.
The arrival of a new baby.
Etc.
Be supported by a financial security advisor (experienced) in the biggest decisions of your life and do not be diverted that could resut in stifling of your financial resources!
Does a financial security adviser sell only insurance?
No!
Another name for "financial security advisor" is "insurance agent". The job of this specialist includes, of course, the suggestion of insurance products (life insurance, salary insurance, home insurance, etc.), but also the management of your savings through investments.
Understanding the needs of his customers is the center of all the reflections of a good financial security advisor. Then he must do everything in his power to offer products or services that meet their needs.
Be aware that some forms of insurance are mandatory (such as auto insurance) while others are optional (such as disability insurance or life insurance) and perform very specific functions.
Find out from your financial security advisor which insurer can offer you the best coverage for the most competitive price.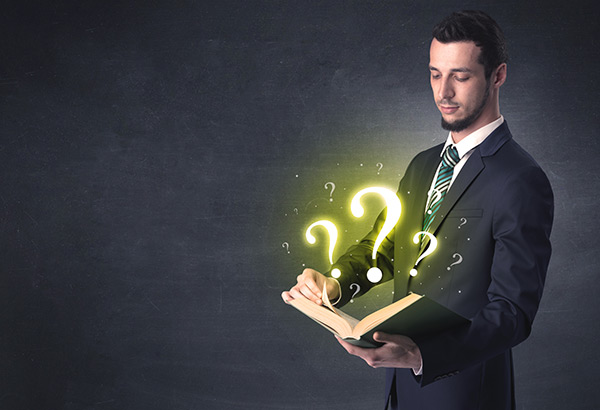 DISTINCTION BETWEEN CASUALTY INSURANCE AND PERSONAL INSURANCE
What is the difference between damage insurance and personal insurance?
DAMAGE INSURANCE
Includes property insurance such as :
Your car
Your house
Your business
It is supervised by the Chambre de l'assurance de dommages.(ChAD)
PERSONAL INSURANCE
It includes all the insurance that protects individuals from injury or death, such as:
Medications
Life
Disability
It is supervised by the Chambre de la sécurité financière
It is not impossible for a financial security advisor to hold two licenses (one from the  Chambre de l'assurance de dommages and another from the Chambre de la sécurité financière).
Many schools prepare their students for obtaining licenses from both.
However, once in the job market, these graduates must be on the lookout for constant changes. This permanent revolution of both fields result in the creation of specialists who may not know everything about a type of insurance.
Rigorous examinations conducted by the Autorité des marchés financiers will facilitate this common reaction in the industry.
Financial Security Advisor : What are the 4 official steps to obtain this title?
The AMF (l'Autorité des marchés financiers) identifies 4 transitory steps for an individual to become a full-fledged financial security advisor.
These are :
STEP 1 : Get the academic requirements.
First, the student must have the prerequisites to access basic courses.
An individual with a DEC (diplôme d'études collégiales) or an AEC (attestation d'études collégiales) in the field of life and health insurance can proceed to Step 2.
STEP 2 : Pass 5 Examinations from AMF
After academics, the individual must pass 5 examinations conducted by the Autorité des marchés financiers.
Each successful attempt has a validity of 2 years, after which the individual must take the same tests again.
STEP 3 : Supervised Internship
The penultimate step is for the individual to immerse himself in the field for 12 weeks (minimum of 28 hours weekly) throughout the internship.
A supervisor checks the qualifications of a future financial security advisor.
STEP 4 : Certification of the AMF
After completing work placement, the individual sends a request to the Autorité des marchés financiers.
Once he receives his certification, he can begin to perform his functions.
A novice financial security advisor has a range of specializations to which he can devote himself such as group insurance, group savings, etc. .
CHECK THESE DETAILS WITH A FINANCIAL SECURITY ADVISOR TO AVOID INCOMPETENCE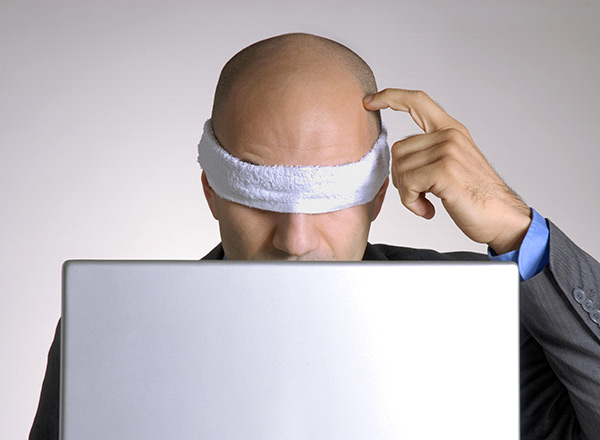 A deal that is too good to be true usually is. If your advisor tries to sell you products with incredible interest never seen before, walk away.
Who are his clients? Do they have the same profile as yours or are they investing huge sums of money ? Do they normally work only with companies?
What products and services can he offer you ? If they are too limited, it will not benefit you.
Does he express himself clearly? Will he go into detail in describing all of your options? Does he inform you of the disadvantages or do you need to press him to get the truth?
If he does not seem to understand your situation, meet with another financial security advisor.
If you don't « click » with the advisor because he makes you nervous, quit.
Check that your advisor holds a certification from Autorité des marchés financiers by visiting their website. When in doubt, contact the organization.
What title does he use?
Know the costs of managing the products he recommends. You will sometimes guess their intentions.
How do they want you to pay their fees and what is the cost?
The Objectivity of a Financial Security Advisor
In case you didn't know, most advisors get paid their fees through commissions related to the sale of products recommended.  
Total objectivity is difficult to find when your advisor works with a bank which offers a range of insurance products. At least, by knowing about how it works, you can react  appropriately. The important thing is for you to get the advice of a professional.
If you decide to turn to a financial planner, his compensation is based on his recommendations.  It could be from $500 to $5000, depending on the situation and the transactions completed. If he sells financial products, he may reduce his commission in order to become accessible.
Here are the details to keep in mind while speaking to a financial security advisor or one of his colleagues :
Don't hide anything ! If some of your information is missing, even the best financial security advisor can't help you.
Tell him how ready you are to face risks.
Decide what fraction of your income can be placed and the amount of return desired.
Listen! Be attentive, especially when your advisor makes recommendations regarding your investments. You will probably want to decide on the direction of your investments.
Keep all documentation he will give you (and keep everything safe.)
Check the KYC form thoroughly rather than just signing blindly.
What to do to complain about a bad financial security advisor?
If you need to complain about the attitude or inefficiency of your financial security advisor, you are in the right place.
First, you must explain the reason for your discontent. It is possible that the problem is trivial.  
If the problem is not resolved, go to the company who employs him.
The problem is still not resolved ? Read the text below to know what to do.
HOW TO COMPLAIN ABOUT THE WORK OF A FINANCIAL SECURITY ADVISER?
First, send your file to the AMF (l'Autorité des marchés financiers) in order for a specialist to analyze what happened. He can then decide to mediate in the conflict to arrive at a resolution.
Every year, between 1,000 to 1,500 complaints are lodged.
Of these, only 500 cases go to mediation.
Depending on your circumstances, you have an opportunity to file a complaint with the Chambre de la sécurité financière or the Organisme canadien de réglementation du commerce des valeurs mobilières (OCRCVM).
If your advisor resorts to illegal means, the fine is between $1,000 to $5,000,000 may be imposed (it depends on the gravity of the offense and the number of complaints or illegal practices).
But that's not all!
The offender faces 5 years (minus 1 day) for each count that he is found guilty.
Simple lexicon to understand the field of financial security advisors in Quebec
Specialized terms are associated with the field of finance in Quebec.
To help you navigate, consult our glossary of terms that you often find or read about financial security advisors.
Financial Planners:
This professional is a graduate of the Institut québécois de planification financière.

They are excellent financial analysts.

They will guide you in the right direction, whether it is regarding taxes, advice, your retirement plan, or legacy.

Note : If they are not registered with the OCRCVM, they are not qualified to recommend real estate values.
Securities Brokers :
Securities include :
Mutual Funds (placement)
Shares
Notes
Bonds
Etc.
Canadian Association of Brokers
This association deals with brokers' securities transactions while ensuring that they have sufficient funds.
Chamber of Financial Security
This organization supervises the ethical standards of all participants.
To get the services of a financial security advisor… look no further

If you are looking for a financial security advisor to put the state of your finances in good order, you are in the right place!
A FINANCIAL SECURITY ADVISOR WILL GUIDE YOU!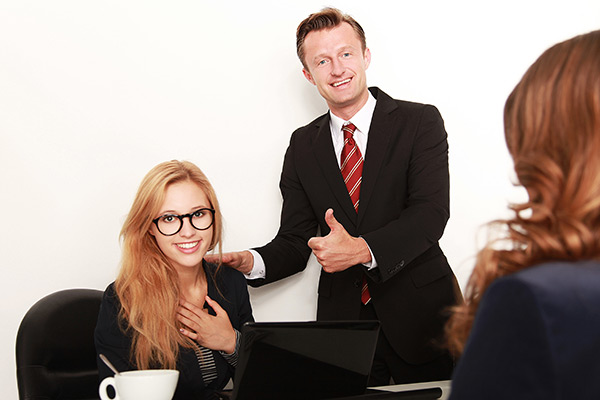 All our partners are professionals who can accompany you throughout your financial planning. They will listen to your needs and help you achieve your financial goals.
By completing the free form on this page, your criteria and your questions will finally be addressed by one of our partners, which are financial advisors and insurers.
Give yourself the chance to reach your dreams!