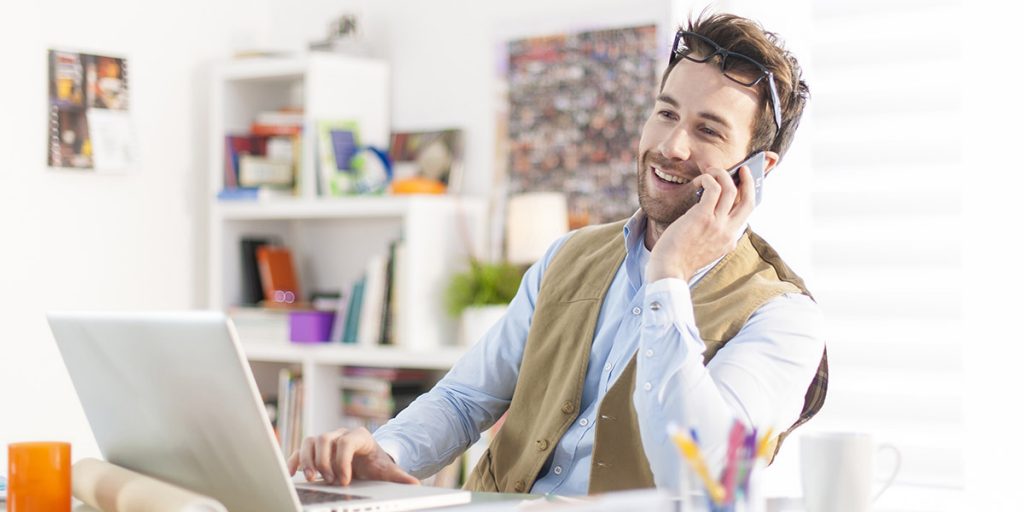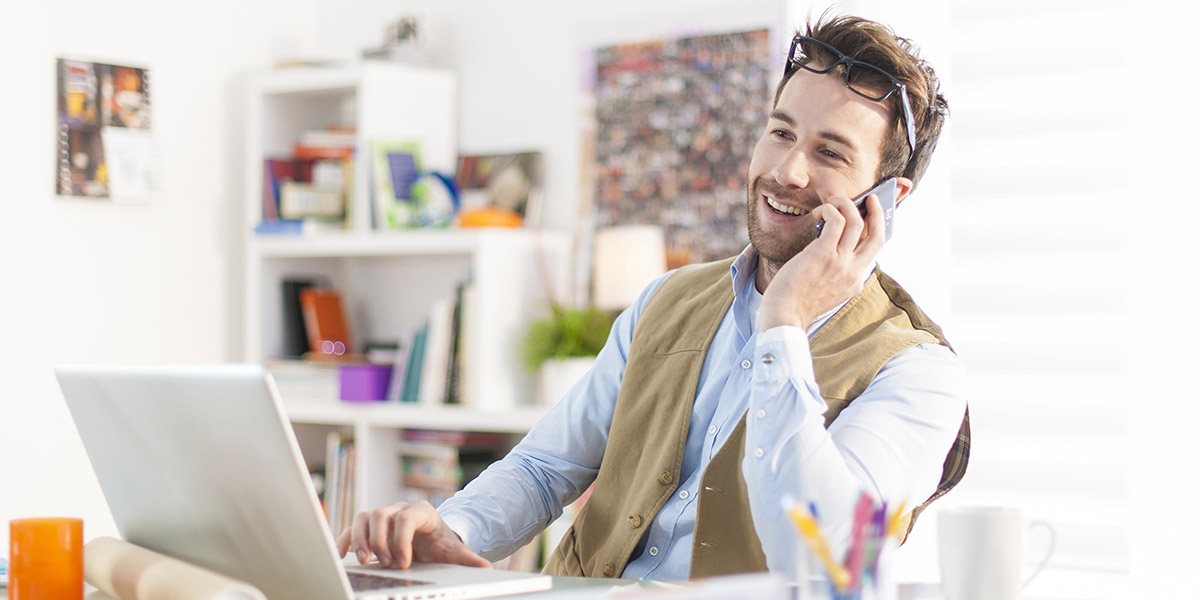 INVALUABLE PROTECTION FOR DIFFICULT TIMES
There are more than 544,000 self-employed individuals In Quebec based on the article of La Presse entitled « Disability Insurance for young self-employed individuals ».
If you are part of this statistic, have you taken out disability insurance to secure your income?
According to this article, there are 9 companies offering disability insurance in Quebec.
This type of product usually targets self-employed individuals who will find themselves without an income if they become injured or ill.
Bills will pile up despite a disability: mortgage, auto loan, food, electricity, telecommunications, etc.
If you have a fat bank account to offset a loss of income, calculate how long that would last if used for your monthly expenses.
The best solution to a disability is salary insurance (also called disability insurance).
With this protection, the self-employed individual can receive monthly benefits based on a percentage of his regular income.
Compare prices from up to 20 different life insurance companies.
By filling out our online form located on this page, a partner from our network of insurance brokers and insurers in Quebec will search for an offer for you.
Easy shopping!
Disability Insurance: How it works and the benefits it provides
If you get sick or injured and cannot work for a short or long period of time, costs will pile up for medication, ambulance, wheelchair or crutches, etc. To make matters worse, you lose your regular income but daily expenses don't stop.
What can you do to protect yourself against financial troubles from an accident or illness? Salary or disability insurance can help you.
In Quebec, there are 2 types of illness and accident insurance coverage – the public plan and the private plan.
Federal and provincial government agencies provide support to individuals in case of an illness or accident. These public plans can help pay for medications, health services, and hospital fees.
Under the Quebec Provincial Programs, the following agencies offer compensation:
Under the Federal Programs, the following agencies provide compensation:
The Canada Pension Plan
Employment Insurance
Salary or disability insurance is income protection insurance or wage loss insurance which is very different from life insurance.
Why do you need private disability insurance?
The public plan can only apply in specific situations and only provides limited coverage. Thus, it won't be enough to pay for expenses related to a disability or illness or replace your lost income.
Private insurance plans can be an individual policy or part of a group plan provided by an employer or organization. Coverage will vary among insurers but it can pay for certain expenses that are not covered by the public plans.
Disability insurance can replace lost income or salary during recovery.
Insurers classify disability as short-term disability or long-term disability.  You can choose the plan you want based on monthly benefit payments based on the amount of your regular loans or a percentage of your current income (i.e. 50% of current income).
In case of a disability, you will receive from the insurer a monthly tax-free amount. During this period, most insurers waive premiums.
If you start working again, your benefits will cease. If you take up a part-time job, your benefits may be adjusted accordingly.
This type of insurance is designed to protect your ability to pay your obligations, even if you stop working because of a disability.
Most insurers pay benefits from salary insurance up to a certain age such as 70 years old and this can vary depending on the insurance provider.
Top questions about salary insurance in Quebec
Are you wondering whether you need salary insurance or not? Below are top questions about salary insurance that can help you in your choices.
How is disability defined under disability insurance?
A disability is a condition of being unable to perform work or your normal activities because of an injury or illness.
Disability can also be defined differently by insurance providers.  For example, some insurers may consider disability if the insured cannot perform all tasks of a regular job.  Others may define it as being unable to perform your usual function that you have been trained or qualified to do.
The definition spelled out in your insurance policy will have a big impact on your eligibility to receive benefits. If the insurer considers disability to be an inability to perform tasks of all types of work, you may be ineligible if you can perform work that is not your usual occupation.
Who decides if I am qualified to receive salary insurance benefits if I am injured or become ill?
Contrary to popular belief, your doctor will not decide if you are qualified or not. It is the insurance provider who will review your case based on your medical condition and determine if you are eligible for disability benefits.
Do you receive cash benefits immediately after a disability or injury?
Most likely, your insurance contract will indicate a waiting period. It means you need to wait for a certain period to pass before you start receiving compensation. This period varies depending on the insurer and your choice of contract. You can choose 30 days or 90 days, for example.
Is the amount from salary insurance taxable?
Generally, if you have a personal disability insurance (not a group policy), your insurance benefits are not taxable.
What is the difference between short-term and long-term disability?
Short-term disability is applied first. The insurer pays for a certain percentage of your salary (i.e. 50% or 70%).  The specific benefit period is calculated based on weeks. Individuals who don't have short-term disability insurance may obtain compensation from the public plans.
Long-term disability is applied after the short-term disability ends. The insurer will pay long-term benefits based on a percentage of your income as indicated in your insurance contract. The maximum period you can receive compensation is also indicated. Generally, insurers pay up to age 65 or 70.
Do you pay premiums if you are on disability?
Many contracts offer to waive premiums when the insured becomes disabled.
Is individual salary insurance better than group insurance?
Both individual and group plans are good for protecting you in case of a disability or illness. However, in terms of group insurance, you won't have any choice regarding type of policy and coverage. In many cases, what the employer will obtain for you may not be adequate. With an individual salary insurance policy, you can choose the amount of benefits and other terms based on your needs.
How much can salary insurance replace if I lose my income due to a disability?
According to the Financial Consumer Agency of Canada, salary insurance can replace 60% to 85% of your income, depending on your choice of insurer and policy.
Can I have more than one salary insurance policy?
You are not prohibited from getting two or more salary insurance policies. Keep in mind, however, that benefits you receive from multiple sources for disability will be offset. This means that insurers will not be paying you double your regular income because you have more than 1 contract. The rule will still apply – benefits you receive will be from 60% to 85% of your usual income as insurers will offset benefits you get from other policies.
What does "any occupation" and "own occupation" mean in terms of salary insurance?
With an "own occupation" plan, the insured individual receives benefits if he is unable to perform the principal duties of his job. For instance, if you are a carpenter and cannot perform carpentry work, you can receive benefits from your policy.  This type of policy is more expensive in premiums.
With "any occupation" plan, the insured may not be eligible to receive benefits if he can still perform another type of job even if it is different from his regular job. Depending on the insurer, benefits can be reduced or not paid under this scenario.
For most group plans, employers have an "own occupation" plan for a set time period such as 2 years or 5 years. At the end of this set period, the policy may revert to "any occupation" plan.
What are the most important things to look at when buying salary insurance?
When buying salary insurance, it is best to carefully look at the following:
Definition of disability by the insurer
Exclusions of the policy
The cost of premiums
The waiting period
When can I start to receive benefits from salary insurance if I become disabled or ill?
Every type of program (public) and private insurance plan has a waiting period. A waiting period is the time (number of days) after a disability before you start receiving compensation. For example, for Employment Insurance (EI) benefits, the waiting period is 1 week. For private salary insurance plans, the waiting period can be 30 days or longer.
What can I do if I disagree with the insurance company or am not satisfied regarding my insurance?
The first thing to do is to speak to the insurer and try to resolve the situation. If all else fails, you have the recourse to file a complaint with the Information Center- AMF.
Insurance companies have different contracts and requirements regarding their salary insurance coverage.  Hence, make sure to read the fine print of your insurance contract.
Compare multiple offers using our short online request form to find the best salary insurance for your protection!
How to find disability insurance if you are self-employed?
A self-employed individual needs financial security.
If misfortune happens, who will pay the bills?
Here is an example of insurance premiums offered in the market:
Example. A 38-year old analyst programmer has a salary of $60,000. His premiums will cost $115 monthly for salary insurance to protect his income in case of a disability.
(these figures are subject to change and merely for illustration purposes)
Did you know that women pay for more disability insurance?
The reason: insurers give them more disability benefits.
In contrast, women pay less for life insurance because they have a higher life expectancy compared to men.
Self-employed workers do not receive enough money from their employment insurance if they become disabled. A maximum period of 15 weeks at 55% of his salary alone does not adequately secure the financial situation of a self-employed individual.
The lack of a stable income can quickly rattle a self-employed person and cause great anxiety.
Financial planners in Quebec usually recommend to their clients (self-employed individuals) to obtain a good salary insurance.
Get income protection benefits, tax-free
Income protection insurance, also called salary insurance or disability insurance, is a good way to protect one of your most important assets, your income.
For self-employed individuals, losing their income would wreak great financial havoc to their lives. An accident or illness that prevents you from working can take time for recovery, thus affecting your family's lifestyle.
For example, you can receive $5,000 in disability payments to replace your wages while you are unable to work due to disability.
To lower the cost of your premiums, you can choose the right waiting period that suits your budget – 30, 60, 90, or 180 days. The longer the waiting period, the lower your premium.
The Cost of Salary or Income Protection Insurance
Interested in knowing how much salary insurance costs in Quebec? Below you will find an example of premiums based on age and coverage.
Cost of Premiums (For every $100 of monthly benefits)
maximum of 50 units ($5,000)

Age

30 daysMale

Female


90 daysMale

Female


180 days

Male

Female

30-35 years
$1.40

$1.60
$1.00
$1.20
$0.80
$0.90
36-40 years
$1.70

$1.90
$1.10
$1.30
$1.10
$1.00
41-45 years
$2.00
$2.80
$1.45
$1.90
$1.30
$1.80
46-50 years
$3.00
$3.90
$2.10
$2.80
$2.00
$2.40
51-55 years
$4.40
$4.80
$3.00
$3.30
$2.50
$2.00
56-60 years
$6.00
$5.60
$4.00
$4.50
$4.00
$3.75
(The above prices are for illustration only and are not actual quotes from our partner insurers.)
*** Most insurers offer payment of benefits until age 65
*** Individuals 61 years old and above are usually qualified to renew existing policies only.
Based on the above figures, a 35-year old female will pay monthly premiums of $36 if she chooses a waiting period of 90 days for a coverage of 30 units, or $3,000.
You should know that if you pay your premiums (not your employer), your income protection benefits are exempted from taxes.
To get the best price for salary insurance obtain free quotes from reliable insurers in your area.
Fill out the form below to get free and no obligation quotes that you can
compare and choose from!
Save on salary insurance for a self-employed person
Don't lose time and protect your income with salary insurance if you are self-employed.
Just fill out the form on this page. 
Without delay, a partner from our network of insurance brokers and insurers will analyze your criteria to help you obtain a solution for disability insurance.