Find the 10 tips to get the best price for your disability insurance below. But before that, we want to introduce the different categories of disability insurance, the options available to you, and the factors that affect the cost of your premiums. Once informed about these topics, you will know how to apply the recommended tips.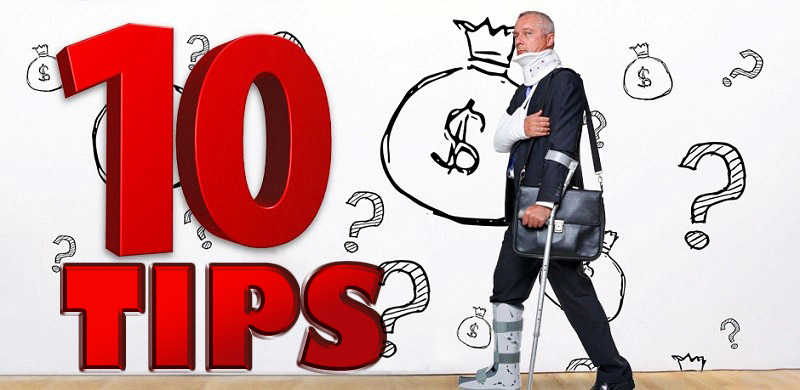 We believe that getting the best price for your disability insurance starts with identifying your needs in order to choose the right coverage.
Disability Insurance VS salary insurance: definition and categories
Disability insurance should not be confused with salary insurance. It does not only cover your salary but all other debts that you may have (car loan, mortgage, credit card, etc.) in order to protect your finances in the event of illness or injury.
Whether you are employed full-time, part-time, or self-employed, you can purchase individual disability insurance.
Disability insurance has many different types but all are generally grouped under two categories:
Temporary disability insurance
A short-term disability (STD) usually allows you to receive between 60% and 85% of your normal income until the amount reaches a maximum amount for a specified period after which a long term insurance coverage may come into force.
Permanent disability insurance
This disability insurance is for a longer term. The qualifier "permanent" refers to the duration of the disability and not to the duration of the payment of benefits.
Long Term Disability (LTD) insurance comes into effect when your short-term disability insurance and your Employment Insurance benefits are used up.
The percentage of your salary that will be paid to you will be determined by the terms of the contract you have taken out (from 60% to 70%).
The duration of the coverage of your income and other needs also varies according to your disability insurance contract. It can, sometimes, even last until you are 65 years old.
Identify the best disability insurance for you: options and best prices
Before you take out disability insurance, you must first define what your needs are.
Entry level disability insurance
This class of salary insurance, which is less elaborate, usually has many exclusions and limitations.
For example, your usual profession is often covered for only 24 months. This means that at the end of this period, your insurer will stop protecting your income.
If you are still unable to practice your regular profession, you will need to have a job that matches your abilities, education, experience, or education as defined by the term "any job".
High-end disability insurance
A few distinctive features differentiate high-end salary insurance:
The assurance that your insurer will not increase the price of your premiums
The number of exclusions: the fewer the number, the more easily your insurer will recognize your disability
Benefit Coordination Clauses: An insurer can decrease the amount of your insurance benefits during your disability period. In high-end insurance, there are fewer coordination clauses; you receive more benefits.
Automatic adjustment to the cost of living
Etc.
In addition, high-end disability insurance covers your "regular" profession. Thus, you will receive a benefit as long as you are unable to perform any of the duties required by your "usual job".
Your personal disability insurance VS personal: protection and taxation
Group disability insurance is group insurance offered by an employer, a professional association, or a union.
Benefits received through your group insurance during your disability are taxable since your premiums were paid by someone other than you.
In addition, membership is usually mandatory and you cannot decide on your level of coverage.
Individual insurance, on the other hand, allows you to choose the coverage that suits you.
Since you have paid all the premiums, the annuities received are usually not taxable.
What factors influence the price of your disability insurance?
The premiums for your salary insurance or disability insurance will vary depending on:
Your gender
Your age
Your health status
Smoker or non-smoker
Your income
Risks related to your work
The type of salary insurance you have chosen:
Disability
Critical illness
The duration of compensation provided in your contract
Types of protection provided for in the policy
The amount of the deductible
The waiting period, etc.
The waiting period is the period from the day of your disability insurance claim and the receipt of your first benefit. The waiting period is variable and depends on the insurance contract.
Take note that if sick leave is offered by your employer, you can use it during the waiting period.
There are different types of disability insurance with special goals. Professionals who specialize in disability insurance can guide you in choosing the disability insurance product that is right for you.
How to get the best price for your disability insurance?
 With the information above, all you have to do is use the following tips to get the best price for your disability insurance.
Tip no. 1 to get a better price for your disability insurance: Choose well according to your needs and your budget
Here are some things to ask yourself:
Up to what level would you agree to reduce your lifestyle?
What are your financial responsibilities?
Would you be ready to do "any other work"?
How would your debts be repaid?
Do you have a relief fund or investments that can help you manage for at least three months?
High-end disability insurance will suit you if you have a stable job and if your income is relatively high such as in the case of doctors, lawyers, or accountants.
If you cannot afford this type of disability insurance now, don't you think it is better to have a lower level of protection rather than absolutely none?
Tip no. 2: Choose your payment method
If you are considering paying in installments, you can get a better disability insurance price in the first five years (depending on your age group). Your premium only increases from the 6th year.
If you request a level payment, your premium will be the same amount throughout your contract. Although the price is higher during the first years, you will pay a better price for disability insurance during the last years thanks to the accumulated surplus from the beginning of the contract and the investment income generated.
Tip no. 3: Choose a longer waiting period during your request.
The longer the waiting period of your policy, the lower the amount of your premiums. You can reduce the price of your disability insurance by up to 40%.
Having a good emergency fund can also help you lengthen your waiting period.
For example, if you choose a period of 90 days instead of 30 days, your insurer will take into account the fact that you represent a lower risk of an early claim and reduce the price of your salary insurance.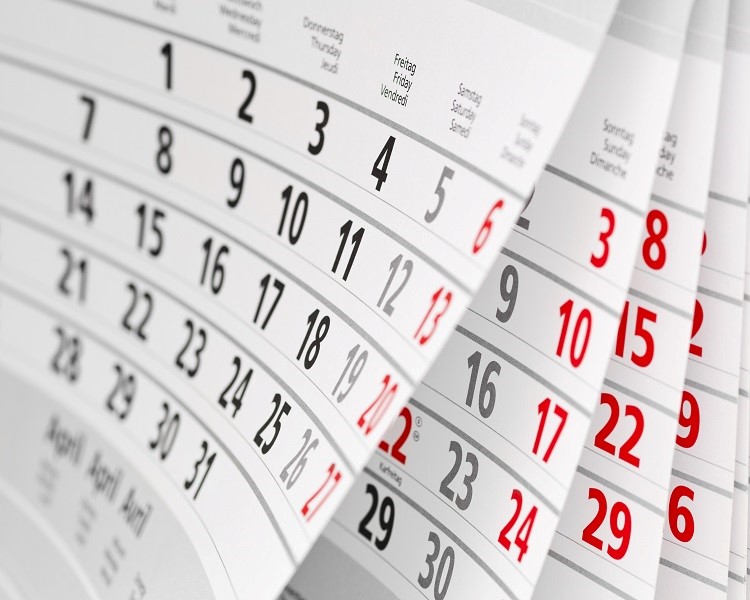 Tip no. 4 to get a better salary insurance price: Go for individual insurance that optimizes your group disability insurance (avoid duplication).

For example, if your group insurance plan provides for a monthly (taxable) salary insurance payment for 120 days, you can opt for an equivalent waiting period before receiving benefits (non-taxable) from your personal disability insurance contract with the help of a broker or insurer.
Tip no. 5: Increase the period of coverage over time

At first, you can choose short-term disability insurance (STD) which is less than 24 months. If your income allows it at a later time, you will still be able to increase the amount of your coverage by switching to long-term disability (LTD) insurance that will be as long as 2 years, 5 years, or up to 65 years old.
Tip no. 6: Increase your coverage little by little

There are some plans that allow you to increase the amount of your coverage without having to complete any medical questionnaire again.
As soon as you are covered by your disability insurance policy, you have no obligation to notify your insurer of any changes in your state of health. It is your health status at the time of signing the contract that prevails.
Tip no. 7 to get a better salary insurance price: Protect your loss of income rather than your inability to work
It is more advantageous for your disability insurance benefits to be based on your income loss rather than on your inability to work.
This will be more advantageous if, as a result of an illness or an accident, you are able to perform the functions of your usual job but much less than in the past.
Tip no. 8: Waiver of premiums when you receive your benefits
Make sure you do not have to pay any premiums for the duration of your disability. A good number of insurers offer this possibility.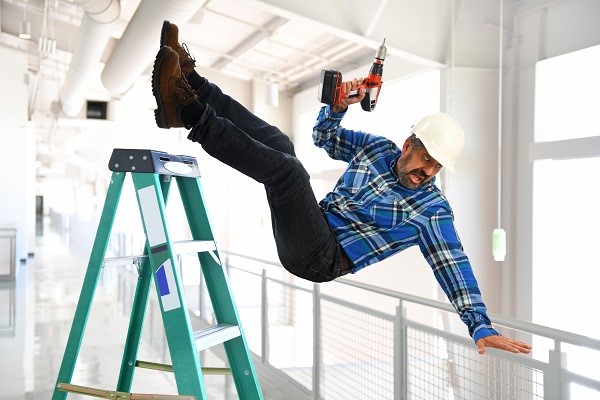 Tip no. 9: Re-assess your financial situation periodically and adjust your disability insurance if necessary

Your financial situation invariably changes over time:
Your debts diminish or disappear
Children become independent financially
You accumulate additional assets
The financial consequences of a loss of income being lower, you will be able to readjust your protection and obtain a better price for your disability insurance.
Tip no. 10 to get a better price for your disability insurance: Shop for your salary insurance with a broker
In order to get the best price for disability insurance, you need to compare the coverage offered by several companies that offer disability insurance products. A broker can help you with this process.
SAVE TIME AND MONEY!
Compare Insurances Online is a strong online network consisting of insurance brokers and direct insurers who can help you to find disability insurance that is right for your needs and budget.
Our partners serve Quebec, including the cities of Montreal, Laval, Sherbrooke, Quebec City, Longueuil, Gatineau, Trois-Rivieres, and more.
All types of insurance policies are offered to help you save time and money.