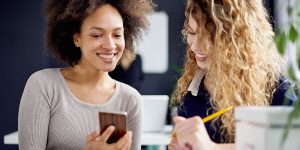 Do you need help with managing your RRSP, insurance coverage, debts, investments, or other aspects of your finances?
Today, many people are emboldened with do-it-yourself financial planning because of the variety of cheap insurance products, low-fee brokerage companies, money trading, and so on. These options may be quick and convenient but they also come with many pitfalls that could get you into deep trouble.
Some consumers overestimate their ability to manage investments and other financial matters, including life insurance. When it comes to financial planning, it is smart to seek the help of qualified professionals.
Insurance is one very important aspect of financial planning and must be done strategically and thoughtfully so you can manage financial risks in case of your death.
Find out how a financial security advisor or insurance broker can help you plan your financial security.  Do you prefer a qualified professional who speaks English? Look for the top English-speaking financial security advisor in Montreal using a short online form!
What can a Financial Security Advisor do for you?
Financial planning is critical to guarantee a secure retirement.  According to Retraite Quebec, retirement is much like "taking a trip that requires careful planning".
Financial planning is not very easy to do. Not everybody understands the risks of certain investments or how to use financial resources to maximize gains or tax implications.
In Quebec, professionals with the appropriate certificate issued by the regulating body for the purpose of providing financial planning services is called a financial planner.
Financial planners are knowledgeable in implementing an action plan to meet your goals concerning your children's education, savings, retirement, insurance, wealth management, and more.
Thus, a financial planner will assess your financial situation and provide you advice on your investments, savings, annuities, and anything related to financial planning.
His most important task is to listen carefully to his clients' needs and assist with life events that could affect their financial health.
Financial planners are experts who can help you with:
Understanding the impact of taxation on your financial projects;
Help you with investment opportunities to improve your portfolio;
Develop an investment strategy to meet your goals;
Understand where your money goes;
Assess your insurance coverage and recommend suitable options;
Plan your retirement fund to achieve financial freedom;
Explain the risks and returns of financial products to help you make the right choices.
In Quebec, only qualified and certified finance professionals can use the title Financial Planner.
When looking for the best financial planner, check that your candidate has accreditation with the Institut québécois de planification financière (IQPF).
You can also verify with the Autorité des marchés financiers (AMF) what the financial planner you are hiring is allowed to do.
Financial planning includes insurance protection
On the other hand, financial security advisors are specialists certified by the Autorité des marchés financiers (AMF) to offer life insurance products, including segregated funds.
He will carefully study your financial situation to understand your insurance needs and offer the insurance product of choice with optimum coverage at the best price.
Considering the importance of your financial health, you need a financial security advisor in Montreal who speaks your language!  Our network includes professional and reliable financial security advisors who are proficient in the English language and can help you understand the nuances of life insurance policies in the market.
To start looking for an English-speaking financial security advisor or insurance broker in Montreal, fill out the form below and get connected with qualified and reliable professionals you can trust.
The Importance of Life Insurance to your Financial Health
With the life expectancy of Canadians becoming longer and longer, it is necessary to make sure that your finances are in a good state to last you well until retirement.  Insurance products are excellent financial products that can help you meet your objectives.
Needs change with every stage in life. Young singles can afford not to worry about insurance. But once you add a spouse and kids to the picture, a family's needs dramatically change. Death can deal a serious blow to the family you love. At this stage, assets are usually low while debts are high. Insurance benefits should be maximized to cover the loss of income in case of death to protect the future of your loved ones.
In mid-life, debts such as a mortgage may be partially paid and children are soon to finish education and become independent. You may already have some savings but death can still cause financial worries to the spouse left behind. Life insurance is still necessary although the need may have been reduced.
When you get to the retirement stage, debts are mostly paid and enough savings have been accumulated to support you.  If you have carefully planned your insurance, your heirs would have little to worry about.
Plan life insurance coverage with a financial security advisor
A financial security advisor or insurance broker in Montreal can guide you in planning your life insurance so that every stage in your life is well-covered. He will explain to you the important differences of:
Term life insurance
Permanent or whole life insurance
Universal life insurance
Disability insurance
Critical illness insurance
He will present to you the best life insurance product, after carefully studying the options in the market, negotiate your premiums, and obtain the coverage for you at the best price.
A financial security advisor is authorized to distribute insurance products.  He can further explain the intricacies of insurance products (participating and non-participating policies).  He can also recommend the combination of your personal insurance with group or credit insurance.
Would you like to know if you have enough life insurance? Check the 5 things you need to verify to know if you are adequately protected with life insurance.
Fill out the form below to connect with qualified and trustworthy financial security advisors or insurance brokers in Montreal. This service is free and no obligation!
The Benefits of hiring a Financial Security Advisor
In the province of Quebec, a Financial Security Advisor provides advice and assistance to individuals regarding insurance. Why do you need to hire a professional to buy life insurance?
Life insurance is designed to protect your dependents from financial worries in case of your death.  Some policies provide you with dividends or cash value to augment your savings. Life insurance products can be complex to navigate and not all products would be ideal for you.
A Financial Security Advisor can guide you by explaining the best insurance products for your goals and answer any questions you have concerning your insurance coverage.
Benefits of hiring a Financial Security Advisor
You can save a lot of time and stress by depending on a financial security advisor to find the right life insurance product for you.
Financial security advisors are often compensated through commissions from insurance companies so you don't worry about paying a fee.  You, therefore, benefit from great advice, free of charge.
If you need more complex financial planning services such as savings strategies or overall retirement plans and investment opportunities, you may need to hire a certified financial planner.
Compensation of Financial Security Advisors
Many large insurance companies in Quebec work with a vast network of Financial Security Advisors and Insurance Brokers.  When you choose your financial advisor, he is paid a commission by the life insurance company where you decide to buy your policy.
Many insurance companies also hire and train their own financial security advisors.  Their compensation is included in the premiums that you pay for your policy.
How to qualify and practice as a Financial Security Advisor in Montreal
It takes special skills and training to become a Financial Security Advisor in Montreal or elsewhere in Quebec. While the term can be loosely used outside of Quebec, only certain individuals can use the title and practice the profession in Quebec and they are more specific in what they can do.
The AMF (l'Autorité des marchés financiers) outlines 4 mandatory steps for an individual to become a qualified financial security advisor.
Complete the academic requirements.
The individual must complete the prerequisites to access basic courses.
If the individual has a DEC (diplôme d'études collégiales) or an AEC (attestation d'études collégiales) life and health insurance, he can move to Step 2.
Pass 5 AMF examinations.
An individual needs to pass 5 examinations from the AMF.
This is valid for 2 years. The candidate must take the test at the end of 2 years.
Internship
The candidate needs 12 weeks (minimum of 28 hours weekly) throughout the internship.  His qualifications are checked by a supervisor.
AMF Certification
The individual submits a request for certification to the Autorité des marchés financiers (AMF). Upon receipt of his certification, he can now practice as a Financial Security Advisor.
As a beginner, he can choose to specialize in group insurance, group savings, etc.
Financial Security Advisor vs. Insurance Broker
While the majority of financial security advisors work for a specific insurance company, insurance brokers are generally independent and work with a variety of insurers. Thus, they can offer you insurance products from different insurers and offer you more flexibility.
Just like financial security advisors, insurance brokers don't normally charge a fee for their services as they are compensated by commissions from insurance companies.
An insurance broker works for you and not an insurance company. He has your best interests at heart and will work hard to assess your insurance needs, find the best value for your coverage, and even help you to file a claim.
An insurance broker's services include:
Evaluating your needs with a personalized consultation;
Compares different policies and prices to get you competitive rates and terms objectively;
Explain to the client conditions, terms, premiums, and other questions they have;
Provide advice regarding renewal, cancelation, or modifications of a policy;
Provide service after purchase of a policy;
Assist with claims settlement.
You don't pay an extra charge for hiring an insurance broker.  Take advantage of his expertise in finding the best insurance for your protection.
Our network of insurance professionals includes experienced financial security advisors and insurance brokers to meet your needs.
Fill out the form on this page to get connected to a specialist who can offer you a competitive quote so you can save time and money!
The Broker Advantage: Reasons to buy insurance through a broker
There are several ways to buy life insurance in Montreal but you can gain many advantages from using an insurance broker.
Insurance brokers offer objectivity and don't force you to buy a specific insurance product.  Unlike captive insurance agents, they can sell you multiple insurance products from different insurers so you gain flexibility and a wider choice.
He can also advise you on ways to reduce your insurance premiums by studying your insurance policies and making suitable recommendations.
Most importantly, an independent insurance broker can shop for a life insurance policy among the different insurers to find the most advantageous deal for you!
When you buy insurance from a broker, you can be confident that you are getting the right coverage that matches your needs. His advice is always independent of insurance companies and the customer always comes first.
Save time and money when shopping for life insurance
Have you tried finding life insurance online by visiting insurance company websites? Reading product descriptions of various insurers can leave you in a state of confusion, especially if most of the information is in a language you don't speak well.
How do you know which life insurance policy is best for you and how can you find the best price?
Alas, finding life insurance at the best price can quickly become complicated as you get different prices for different types of policies. The good news is that you don't have to beat yourself up or be a genius to figure it out.
You can find a good insurance broker to help you navigate the complex business of life insurance. A broker has access to a network of insurance companies and compares products that suit you. He will shop for the right coverage based on your needs and get the lowest possible price for you.
In fact, insurance brokers are very familiar with all life insurance products sold in the Quebec market. Thus, he can quickly determine what your best options are after listening to your goals.
In short, you can simplify shopping for life insurance by connecting with one of our insurance brokers today!
It is really fast and easy. Just fill out the online form on this page and you will be contacted by one of our partners to get a competitive quote.
This service is free and no obligation so don't hesitate and take advantage of the services of an experienced insurance broker.
Find financial security advisors, insurance brokers, and insurers throughout Montreal
Compare Insurances Online has partners to assist with all types of insurance needs all across Montreal. Wherever you are in Montreal, you can use our services to find the best insurance products for life, home, auto, mortgage, business, or group insurance.
| | | |
| --- | --- | --- |
| Ahuntsic-Cartierville | Cote-des-Neiges-Notre Dame de Grace | Anjou  |
| Mercier-Hochelaga-Maisonneuve | Le Sud Ouest | Outremont |
| Rivieres des Prairies-Point Aux Trembles | Saint-Laurent | LaSalle |
| Lachine | Le Plateau Mont-Royal | L'ile Bizard-Saint Genevieve |
| Montreal-Nord | Pierrefonds-Roxboro | Rosemont-La Petite-Prairie |
| Verdun | Villeray-Saint-Michel-Parc Extension | Saint-Leonard |
| | | Ville-Marie |
All of our partners were thoroughly screened and selected based on their qualifications, experience, track record, service, and reputation.
Reputable insurance brokers in your communities have access to a wide variety of insurance products offered by multiple insurance companies and not limited to life insurance but also including mortgage life insurance, auto insurance, home insurance, and more!
Have peace of mind when you hire a financial security advisor or insurance broker from our network. They will serve you with utmost dedication, professionalism, and integrity so that you buy the right insurance coverage without overspending.
Request for free quotes today using the short online form below!
Consider mortgage life insurance for your mortgage protection
 If you are taking out a mortgage from a bank or already have an existing mortgage, your lender will require you to have mortgage insurance.
This is important because your policy will pay off the balance of your mortgage in case of a sudden death.  Your family will not have to worry about the mortgage while mourning your loss. For your part, you have peace of mind that your family will have shelter even if you are gone.
But you should know that mortgage insurance offered by banks have a diminishing value.  It is owned by your lender and the benefits decrease as your mortgage balance decreases.  However, your premiums remain the same even when the value of the policy decreases. This is unfair, right?
You should also know that with a mortgage insurance offered by banks, your family gets nothing from the insurance benefits when you die. The policy is canceled once the mortgage is paid off.
Is there a better option to mortgage insurance from banks?
Rather than buying this type of insurance from your bank, consider buying mortgage life insurance from an insurance broker or agent. Unlike mortgage insurance from a bank, mortgage life insurance is belongs to you and you can choose to take out an amount in excess of the value of your mortgage.  In this way, your policy pays off the mortgage and the rest of the cash benefits will be paid to your beneficiaries.
If at the time of your death your mortgage has been paid off, the insurance benefits will be paid to your beneficiaries in full.
Now this is the type of mortgage protection that really looks after your best interests! To help you understand better, refer to the table below outlining the distinct features of mortgage insurance vs. mortgage life insurance
Mortgage Insurance from Banks vs. Mortgage Life Insurance from Insurers

Mortgage Insurance from banks

Mortgage Life Insurance from Insurers

The insurance benefits is equal to the amount of the mortgage.
You can choose the insurance amount to cover your mortgage plus cash benefits for your beneficiaries.
The insured amount decreases as your mortgage is paid down.
The insured amount remains constant throughout the life of the policy, regardless of your mortgage balance.
The policy belongs to your lender.
The policy belongs to you.
The premiums remain the same even as the value of the policy decreases.
The premiums remain the same throughout the life of the policy but the value of the insurance is also constant.
You cannot transfer the policy if you switch lenders. You will need to take out a new mortgage insurance.
There is no need to take out another policy even if you switch lenders.
The insurance benefits will be paid to the lender. No benefits to your beneficiaries.
The policy pays for the mortgage if you die and any excess in the insured amount is paid to your beneficiaries.
The rate for your premium is assigned by the lender without considering your credit rating, health condition, and other factors. Premiums are generally higher.
You can qualify for lower insurance rates based on age, health condition, credit rating, and other insurance criteria.
As you can see, mortgage life insurance offers more benefits along with mortgage protection than mortgage insurance offered by lenders. If you are applying for a mortgage, know that you are not obligated to buy the insurance offered by your lender. You have the freedom to choose mortgage life insurance as well as the insurance company you prefer.
If you are buying a house, remember to get mortgage life insurance for your mortgage. Find a reliable insurance broker to assist you with the best mortgage life insurance for your home today. Fill out the form on this page in just 2 minutes and connect with insurance professionals you can trust!
This service is absolutely free and no obligation on your part.
Plan your retirement with a financial security advisor
Many people have the impression that a life insurance policy is used as protection of families in the event that a breadwinner dies. This has been the way for many years. However, life insurance has also changed dramatically to adjust to people's changing needs and evolved to become instruments that provide additional funds for retirement.
Today, many life insurance policies offer more than just death benefits! In fact, having the right type of life insurance and the right amount of insurance can help you to achieve the following:
Have peace of mind about your family's future
Set aside tax-free cash
Protect your income
Manage taxes
Be an income-generating investment
Pay for final expenses
Strategies to use life insurance for retirement
Whole life insurance to build cash value
Term life insurance policies are valid only for a specific period of time such as 10 years or 15 years.  Whole life insurance, on the other hand, is valid for a lifetime.
And while whole life insurance is significantly more expensive than term life insurance, it accumulates cash value.  You can borrow funds up to the maximum cash value accrued without tax implications. If you receive dividends, no tax is due unless you exceed the amount of paid premiums.
Keep in mind that you can use the income from your whole life insurance for retirement. If you borrow funds against cash value, the outstanding loan balance will be deducted from death benefits paid to your beneficiaries.
Universal life insurance as an investment tool
Universal life insurance builds cash value and also has an investment component. A portion of your premiums are used to pay the cost of the policy while the remaining portion can be invested in your selected investments. How well your chosen investments perform determine your returns. You can always borrow against the cash value.
Whole life insurance and universal life insurance protect you for life. Because they are more expensive than term life insurance, it is recommended to purchase life insurance for retirement sooner than later. Remember, the younger you buy life insurance, the lower your premiums.
A solid retirement strategy should start with educating yourself about the savings and investment opportunities. If you have not considered life insurance for your retirement, you would be missing out on a valuable source of retirement funds!
A financial security advisor in Montreal can explain and offer the best whole life and universal life insurance products in the market that can help you plan for retirement.
Start planning your retirement now and connect with our reputable insurance partners using our short online form!
Talk life insurance with a bilingual financial security advisor or insurance broker in Montreal
Very few people enjoy talking about life insurance and we understand why.
It gets more difficult when you have to listen to explanations in a language you don't feel comfortable with.
But the truth is that we can't escape death and we need to be prepared. Debts and mortgages still need to be paid even after we die. Thus, providing for our loved ones through life insurance is probably the best gift we can give.
In this modern world, the life insurance industry has revolutionized so much that life insurance products offer much more than death benefits.
Fortunately, our network has English-speaking financial security advisors and insurance brokers who will be happy to speak with you.
If you want to maximize your coverage and get insurance protection for critical illness, disability, or maybe use life insurance
to plan your taxes or save for retirement,
speak to an insurance broker or financial security advisor who speaks your language!
These professionals know all the jargon, distinctions, pros and cons, and answers to any questions you have about life insurance.
Most importantly, they can help you get the right life insurance solutions that meet your needs at the best price.
If you live in Montreal and wish to get insurance from a professional who speaks English fluently, you are in the right place!
Fill out our online form and we will be happy to connect you with an English-speaking financial security advisor or insurance broker in your area.